Green, like Kermit the Frog, your monstera plant and a bright apple. Yes, THAT kind of Green is a major trend this fall/winter. You may be thinking 'I can't wear green' or 'I have nothing green to wear' and that's ok. The easiest way to participate in this foliage colored trend is in a fluffy oversized sweater and today and tomorrow I am sharing two ways to wear the color of Miss Piggy's boyfriend just in time for winter.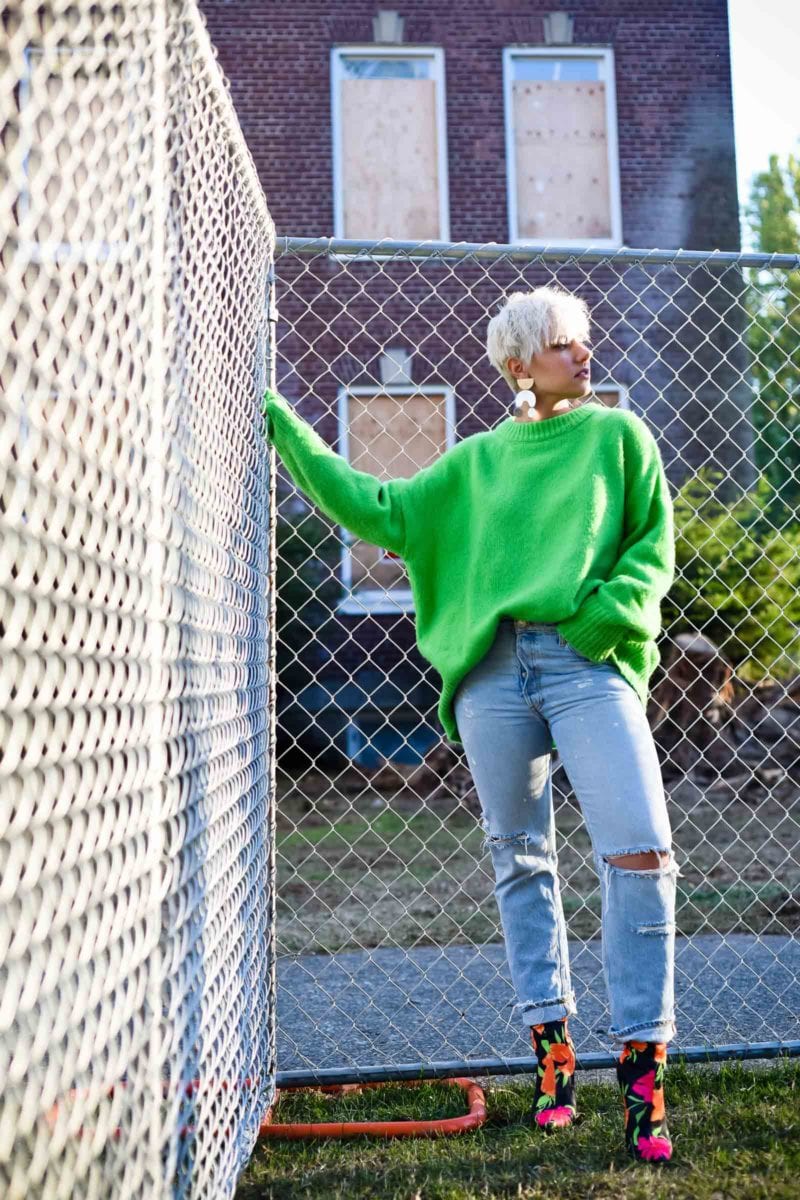 I love a brightly colored sweater. I find them to be an exceptionally easy way to create a bold look without doing much layering or complicating an outfit. When I saw this Kermit colored sweater at Zara at the beginning of the season I was instantly convinced that I needed it in my closet simply to add to a colored sweater collection I already had. Then fashion week happened and green was ABSOLUTELY EVERYWHERE and everyone was wearing green sweaters! Go figure!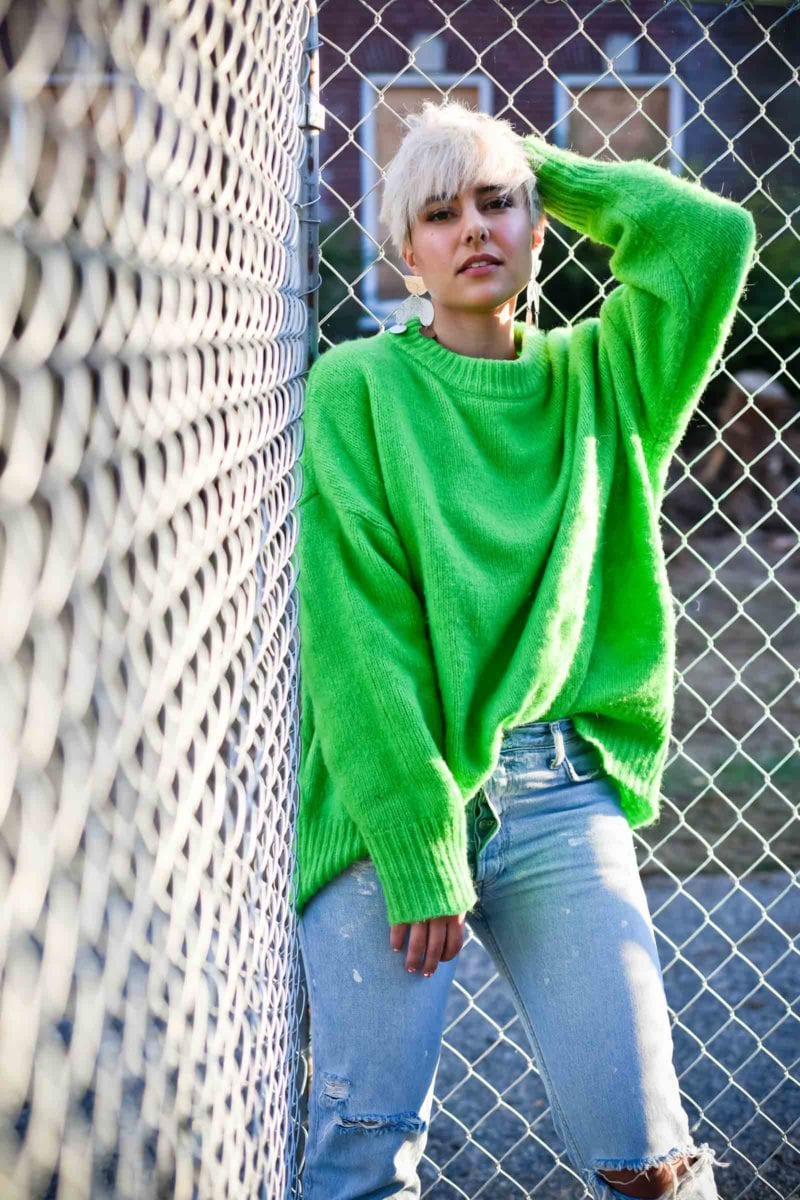 The Easy Way
The easiest way to wear anything is with jeans, right? Especially a cozy sweater, so look #1 is a ripped pair of jeans with our featured sweater. I chose a straighter pair of jeans because when you are styling an oversized sweater you want to balance it out proportionally with the bottom of your outfit so that it isn't unflattering. By half tucking in the front you allow the sweater to drape and have less volume in the front so that it doesn't overwhelm your shape.
How we make this look a little extra and even more on trend is pairing it with these Balenciaga inspired sock boots. We can trace the origins of the green popularity to the Balenciaga runways with green backing very psychedelic floral prints so we pay homage to that with our floral print booties. To polish off the look we add a great pair of statement earrings which takes this easy casual look and elevates it to event-ready status.
Check back tomorrow for the second way to style this festive sweater and shop the look below!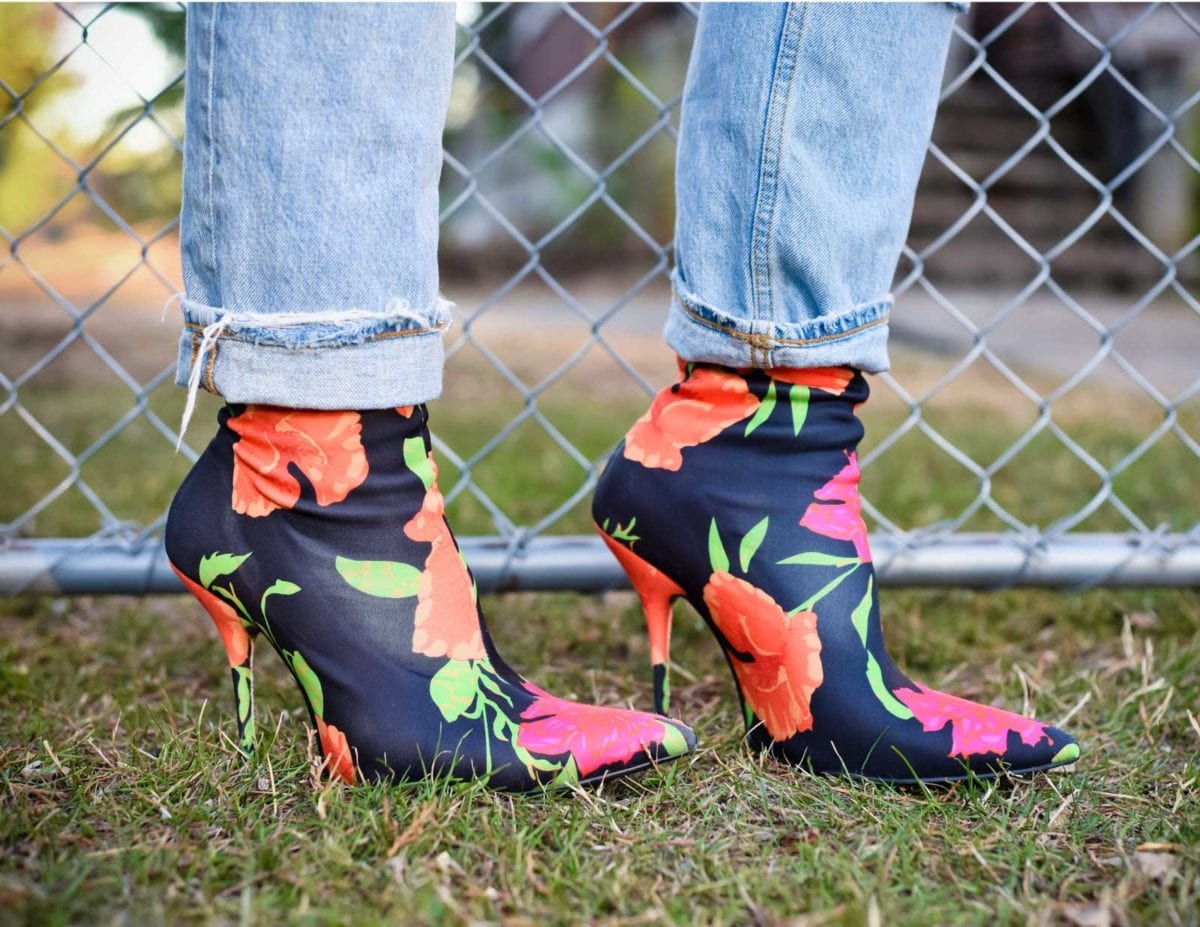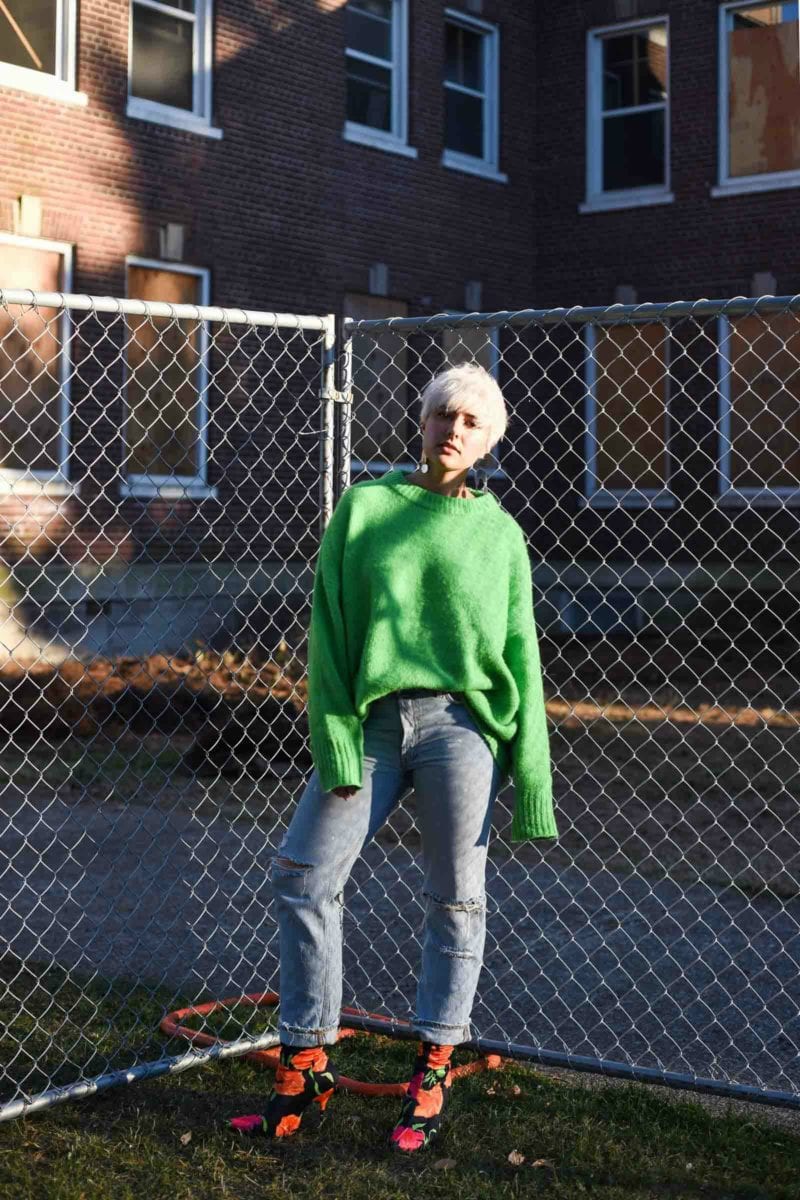 Shop the Look
Zara Sweater | Vintage Levi's | Balenciaga Knockoff Heels | Statement Earrings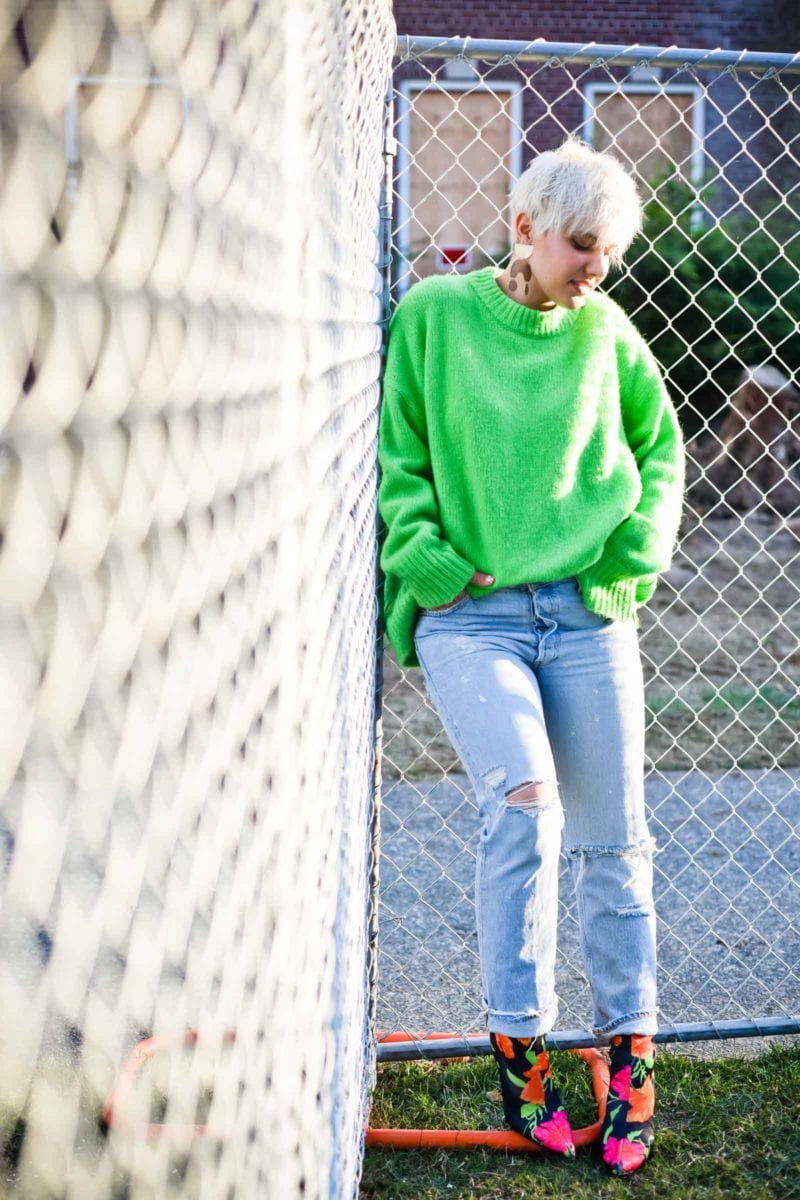 Photography: Vivian Hsu
Styling: Rebecca Thayer