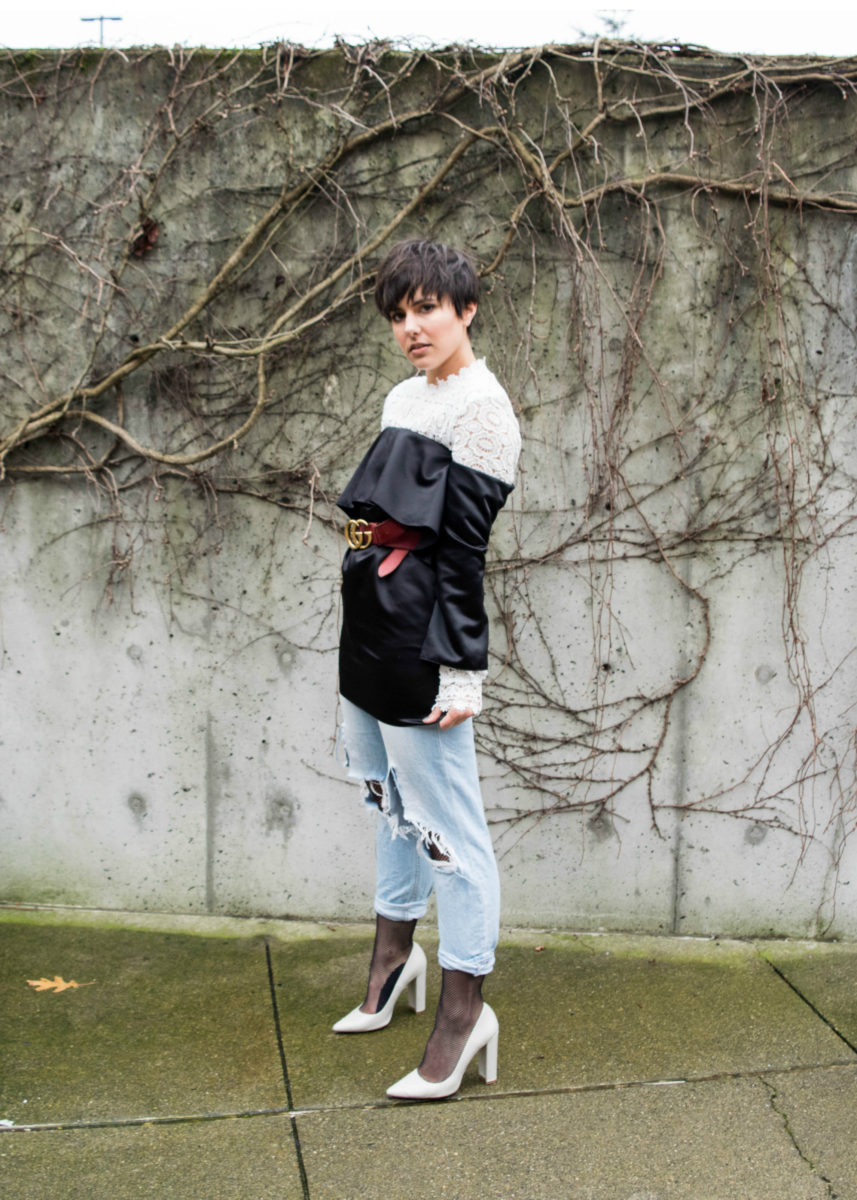 Topshop Hayden Jeans | Perfect Fishnet Tights | Lace Top | Gucci Belt | Zara Dress (similar HERE) | Zara Heels (similar HERE)
The pinnacle of fishnet wearing these days is in the uber cool girl way of under your jeans. That's right, I said tights under jeans. Does it sound challenging to pull off (or on as the case me be) well the styling doesn't have to be and if you have the right jean/black fishnet combination, the execution doesn't have to be either.
The trick for not spending hours in the morning trying to shimmy yourself into jeans while wearing tights is that you have to start with the right jeans. These Topshop Hayden Moto jeans have been a favorite of mine for a while with a more mom-fit waist with a boyfriend-ish leg. this means you can slip then on over your tights without pulling or ripping and then still fasten them to sit close to your figure. The extra volume provided by a fuller leg allows for more of the fishnet to show as you are going about your day. In the spirit of showing more fishnet I actually slit my jeans higher than the initial rip these jeans come with so that more of my knee would come through as I move. Some denim brands are even creating zippered slits in their jeans so that you can opt for more distressed versus less.
In sticking with the 80's theme I chose to wear an off the shoulder dress with my ripped jeans over fishnets since I wanted a slightly dressier, less grunge look. A feminine blouse underneath makes the look very current rather than a true throwback outfit and the Gucci belt puts the finishing touch on the look. Fishnets under jeans do not need to purely be a grunge option and can be very versatile so don't be afraid to dress them up with lacy details. Thanks for reading and have a wonderful end to your week. – Rebecca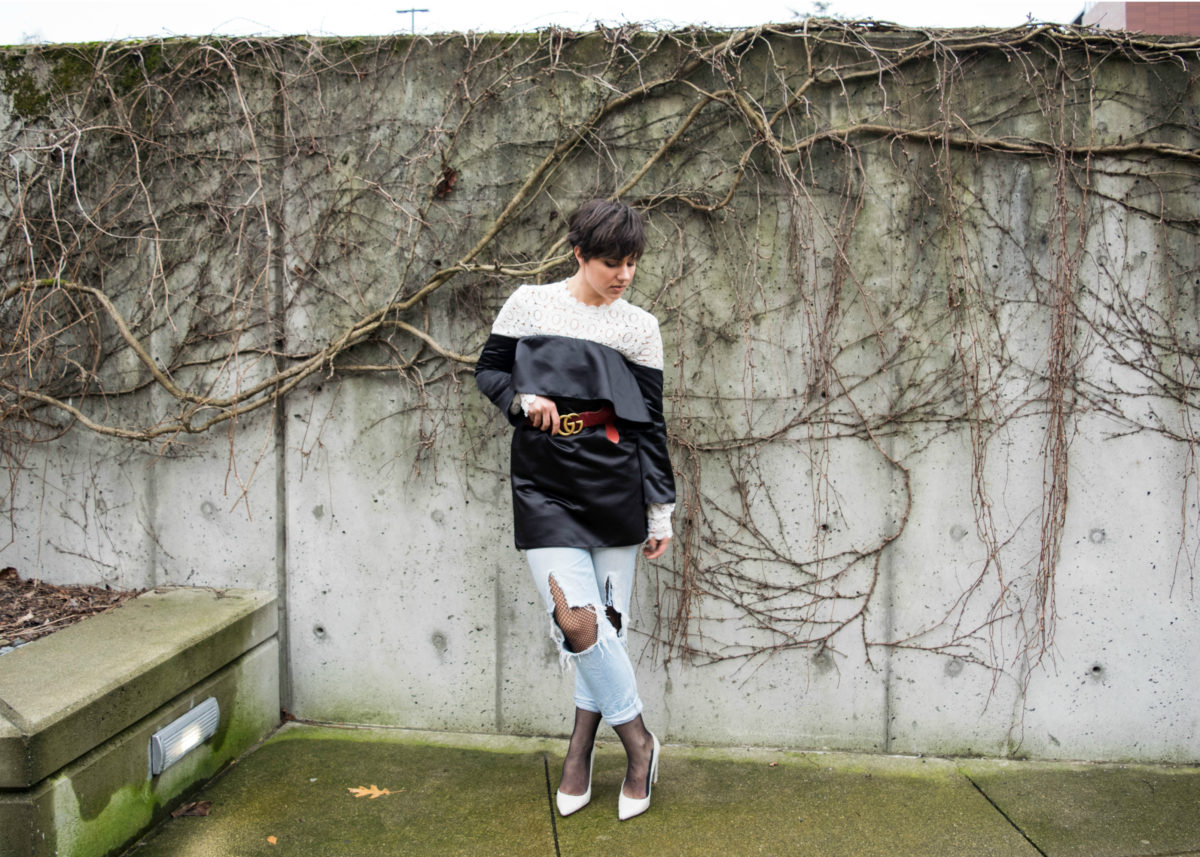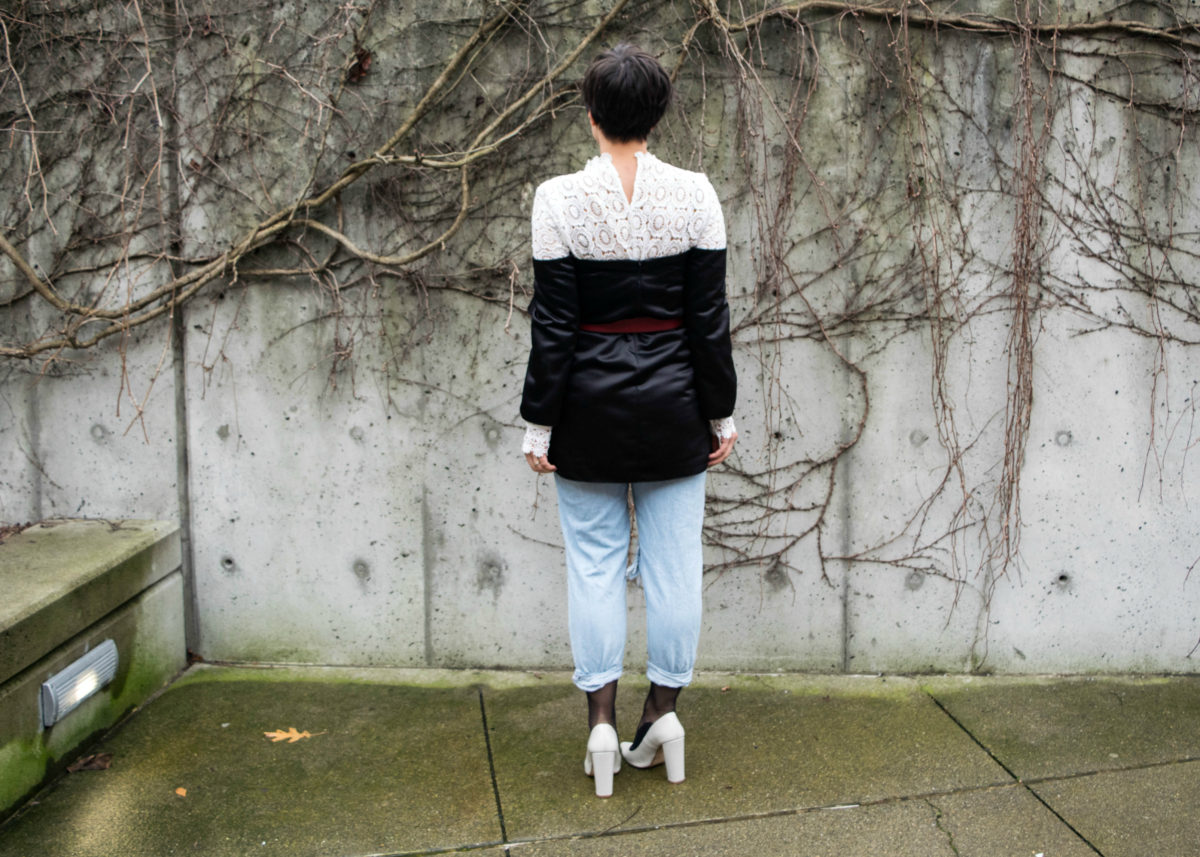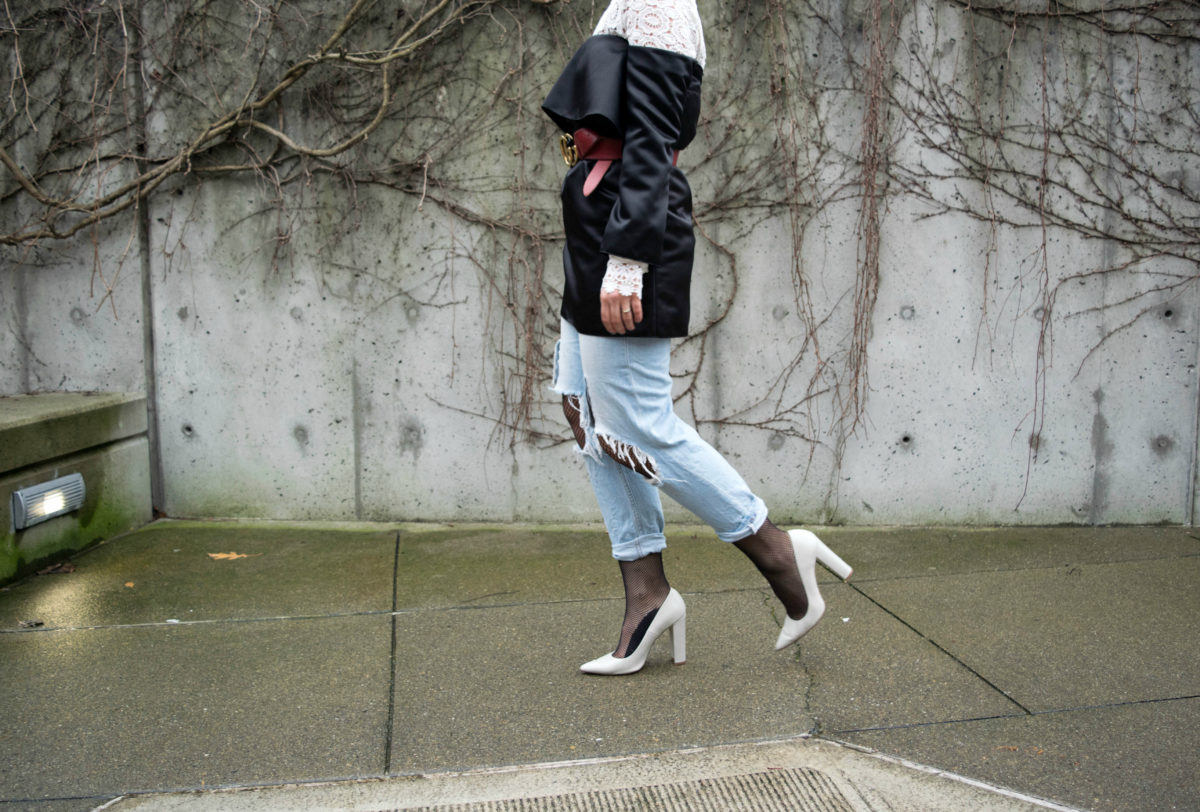 Save