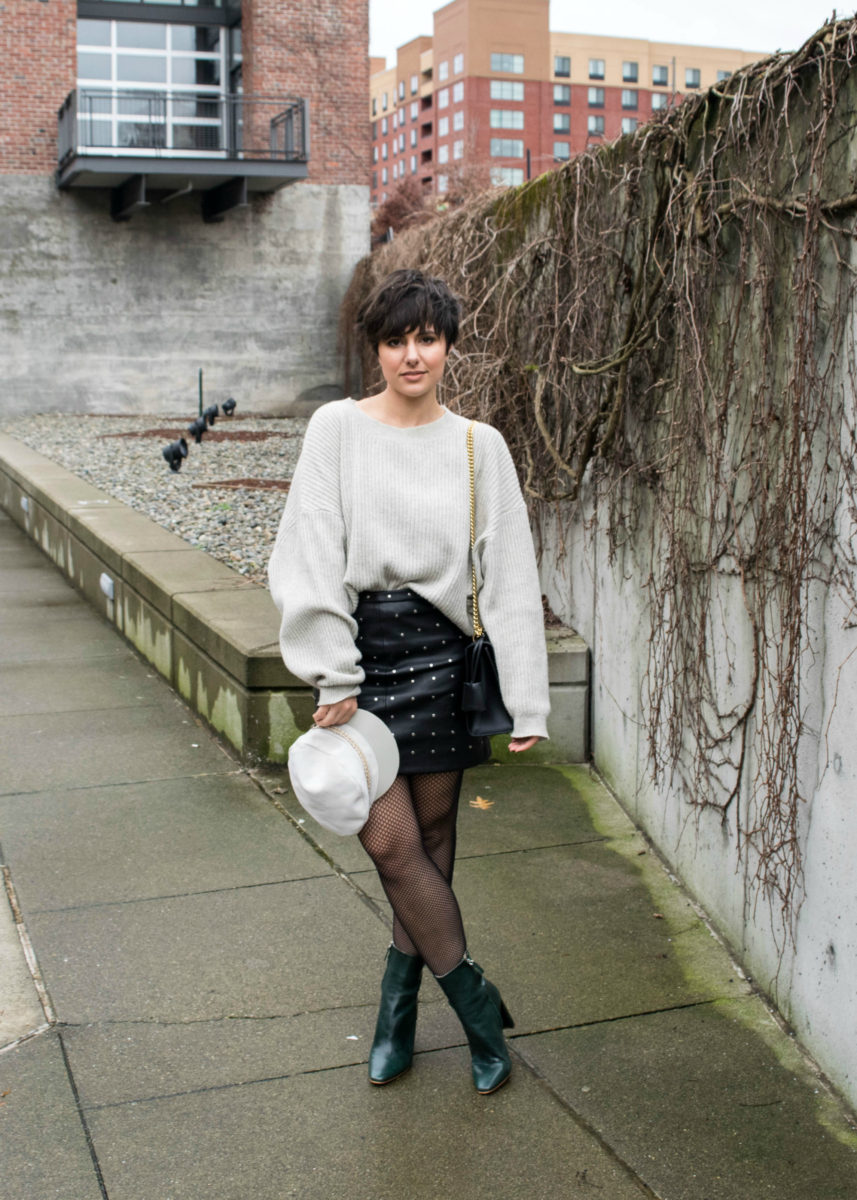 'Just Female' Sweater and in Navy | HERE | Leather Stud Skirt (similar HERE) | Brixton Kayla Cap | Padlock Gucci Signature Bag
Fishnet tights are a trend that seems to come and go out of mainstream style while the grunge community and other fashion segments keep them a part of their daily wardrobe day in and day out. I am contemplating becoming a member of one of those segments because fishnets are incredibly flattering and an inexpensive way  add a lot of edge to your look.
With today's look we went a little 80's with a leather sock-boot that is so in vogue right now in a colored leather that is also a strong 80s trend. The leather studded mini skirt also fits that vibe without being too revealing and allows a whole lot of fishnet to show, which is the goal. The oatmeal sweater is what pulls this entire look together giving it a very of-the-moment proportion with the oversized top balancing out the more fitted bottom. Fishnet tights are a major late 80's early 90's trend so it only seems fitting that we wear them in an updated fashion while still referencing the original trend and our favorite new driving cap from Brixton ensures we are thinking '90s supermodel' when we put this outfit on in the morning.