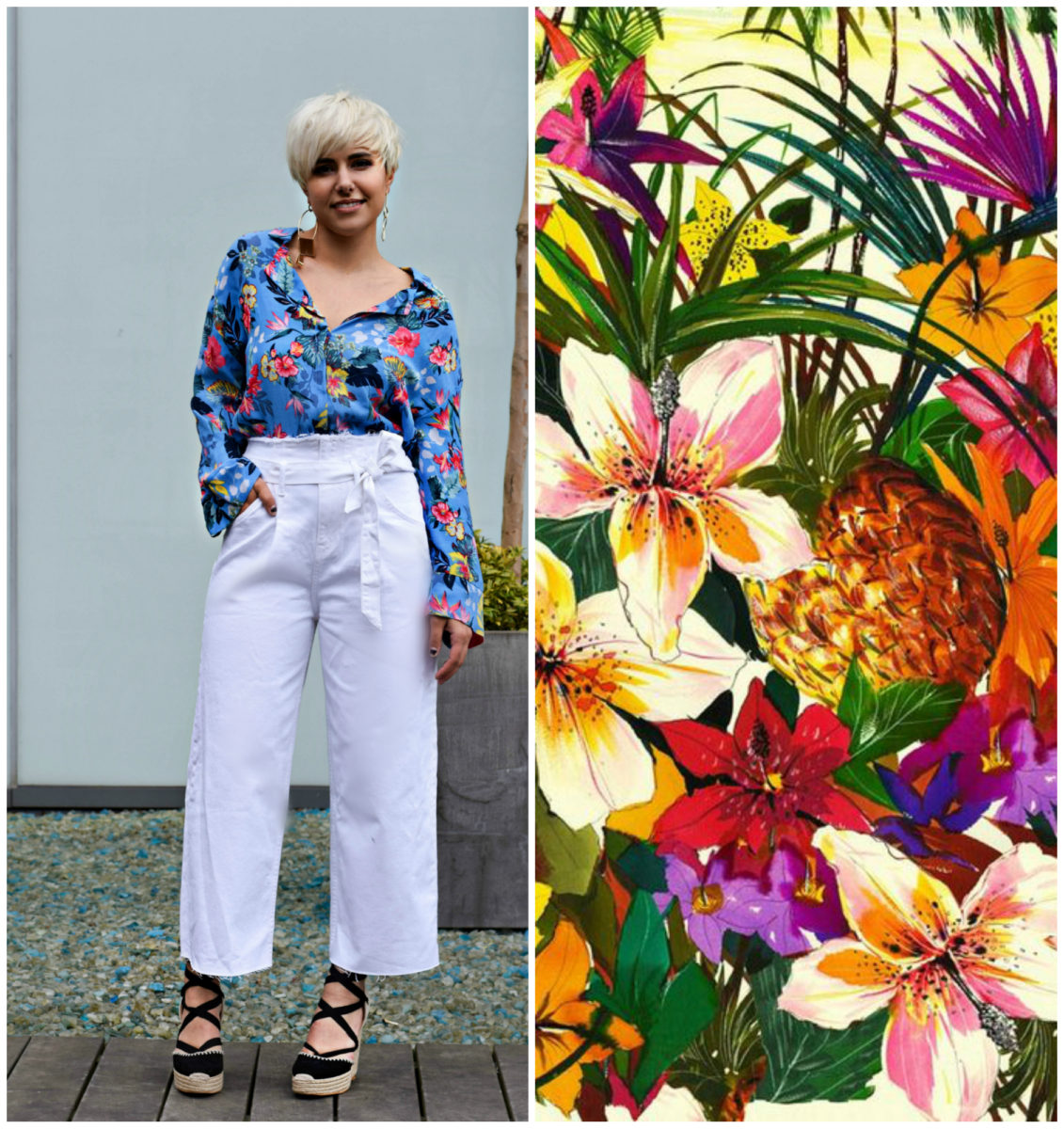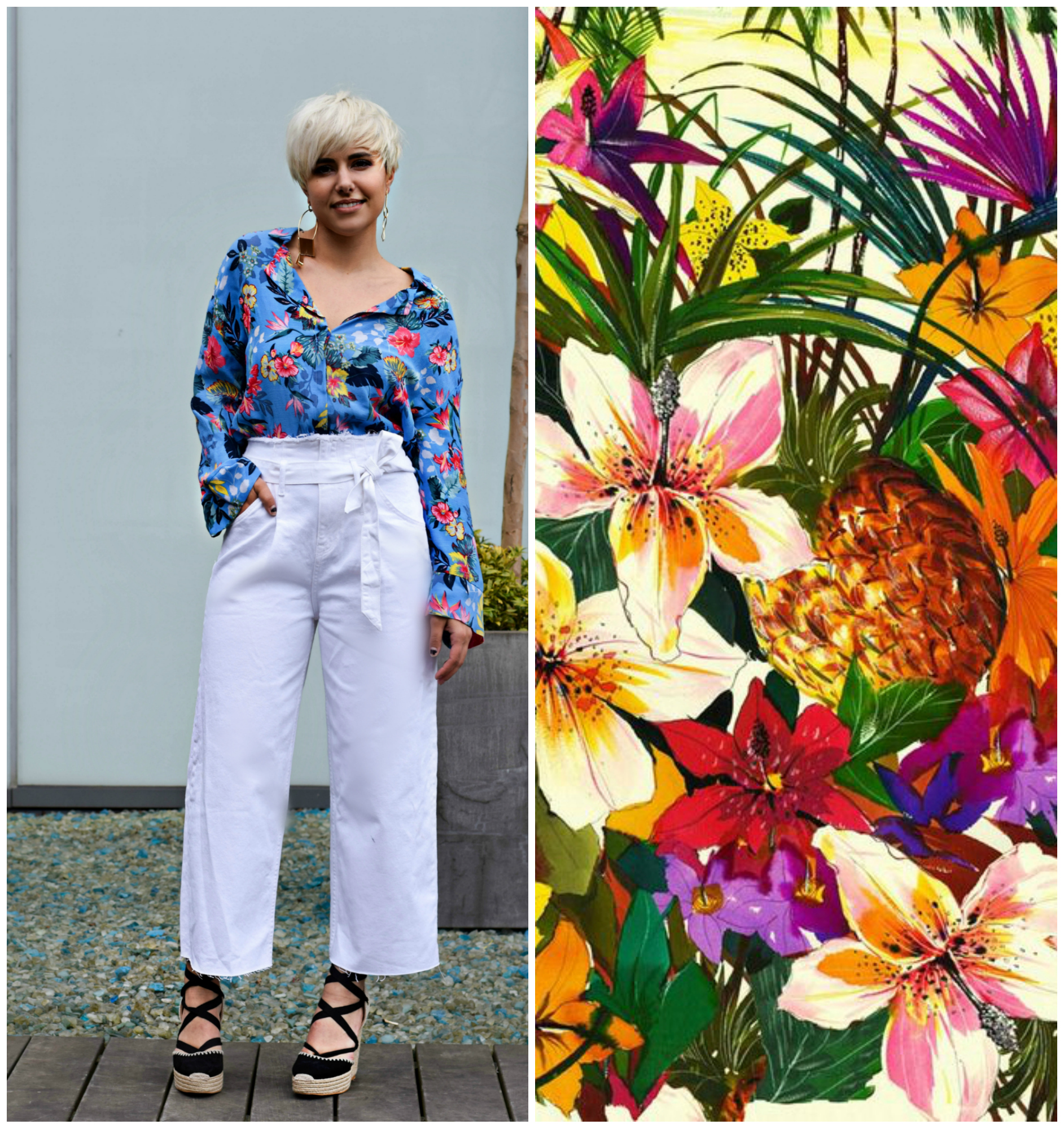 Are you ready for your next vacation? Because this print is. Tropical prints are a big deal this season and they aren't just for your bathing suit anymore.  You may have noticed a trend in street style over the last 6 months that may have confused you a bit: fashionistas and industry veterans were sporting classic Hawaiian shirts. Yup, you heard me, like your dad during a summer cookout. And like all things we steal from our OG hipster fathers there was something incredibly cool about this trend being worn by the fashion set especially outside of the summer months.
Fast fashion has taken note of this trend too and the behemoth Zara has taken it upon themselves to lead the charge in getting tropical prints into your wardrobe. Now that Spring is in full swing and summer is on the horizon the prints feel timely, refreshing and playful. Yes you can find these prints on your next bathing suit purchase but that's not exactly novel. What is novel is the printed shirt or pant or dress that can just as easily go to coffee or to work as they can to the beach.
The key to wearing this look in a way that doesn't look like you are going to a cookout is of course in how you style it. I love pairing a strong print like this back to white especially since that feels so seasonally appropriate. A printed kimono can spice up an all white look or a printed pant back to a crisp white shirt or tee shirt feels equally exciting. Lastly a high waisted pair of denim culottes take a tropical shirt and give it a vintage vibe so don't be afraid to embrace that as well. So make your dad proud and embrace the tropical trend this season. Who knows, if that vacation does pop up you will already have the wardrobe to go with it.
Thanks for reading! – Rebecca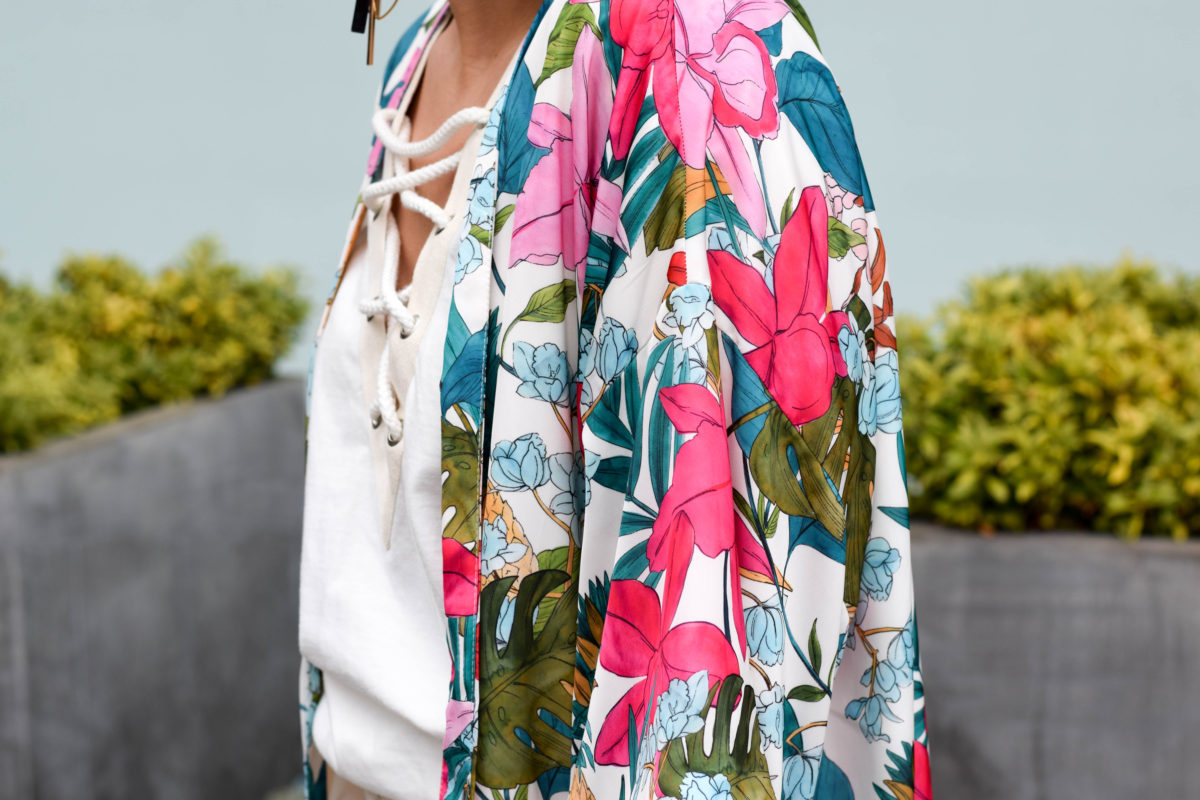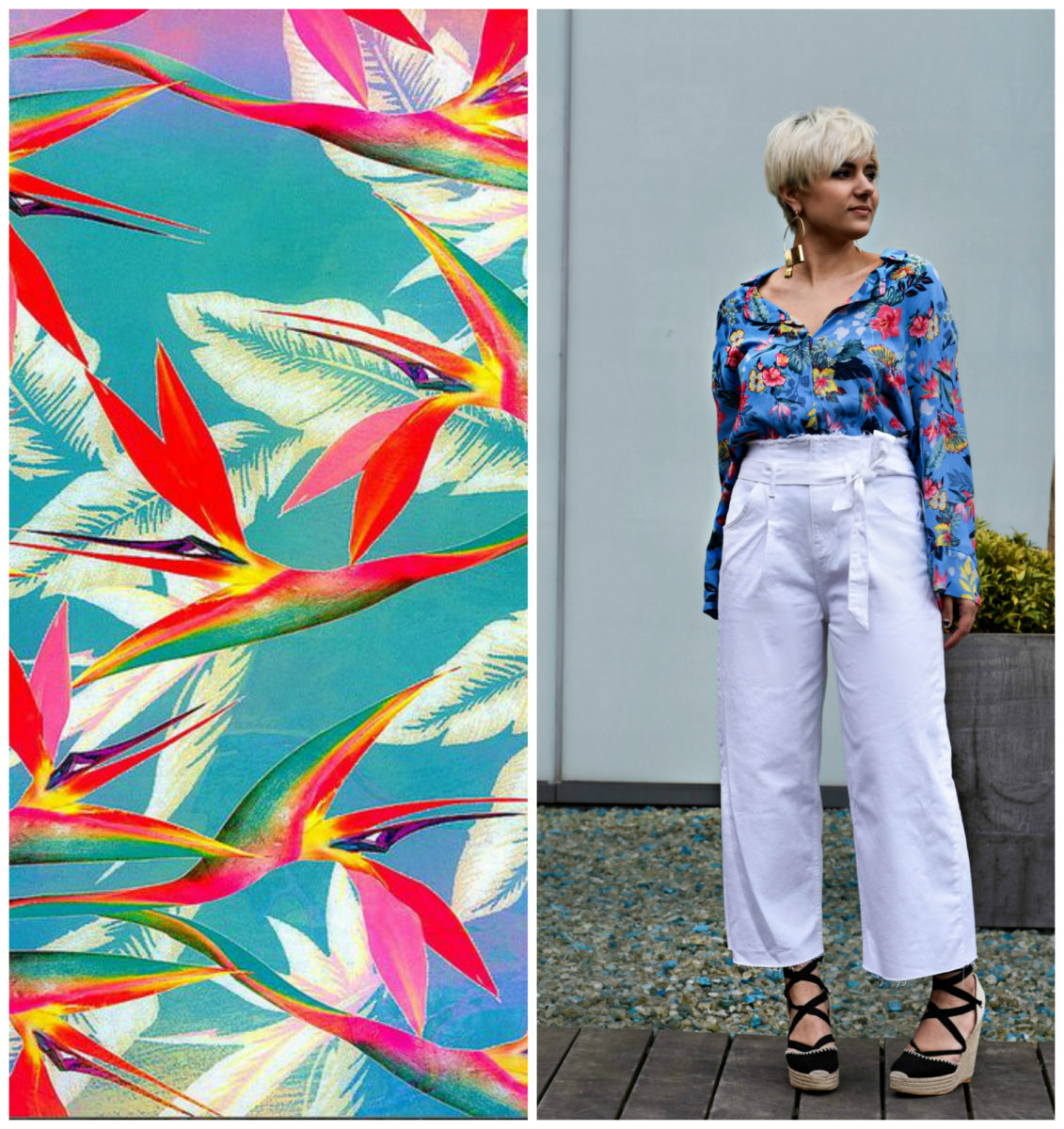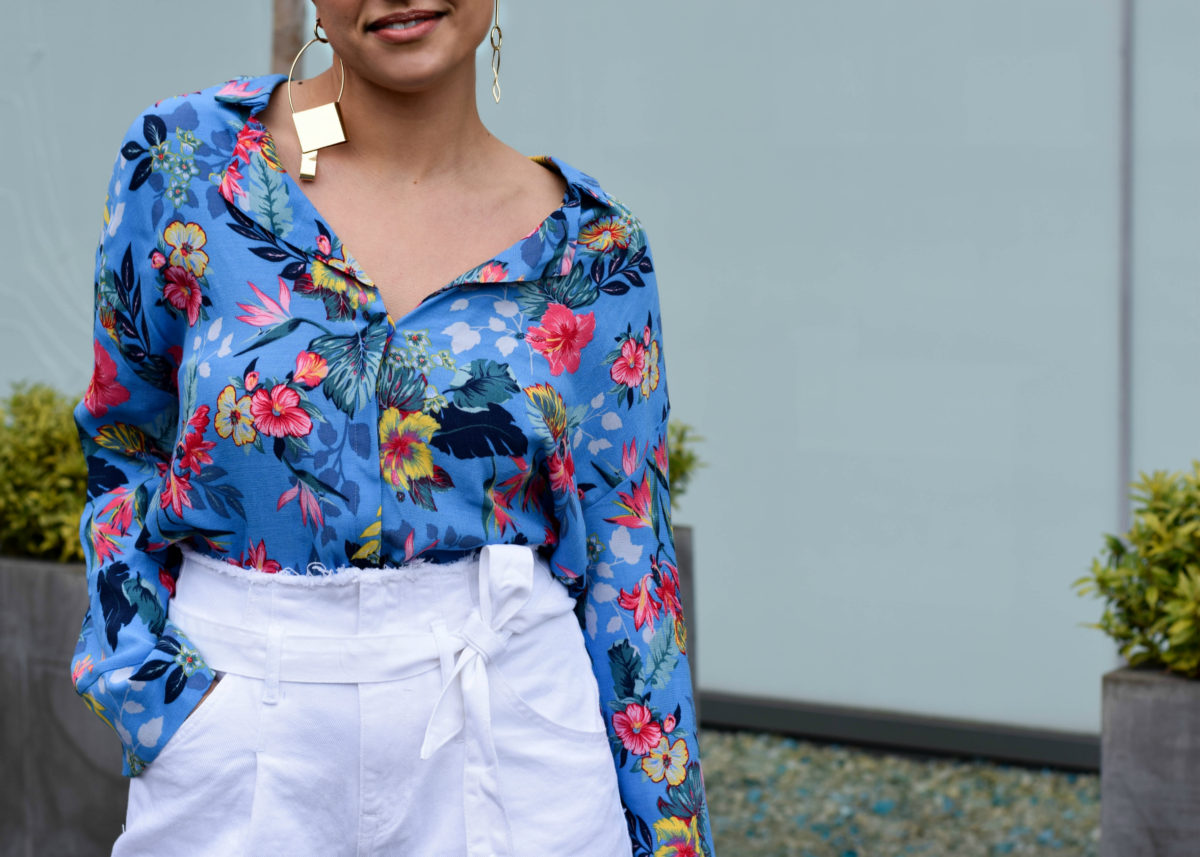 Entire look: Zara (except for Mango earrings.) Shop the look and some of my favorite tropical options: