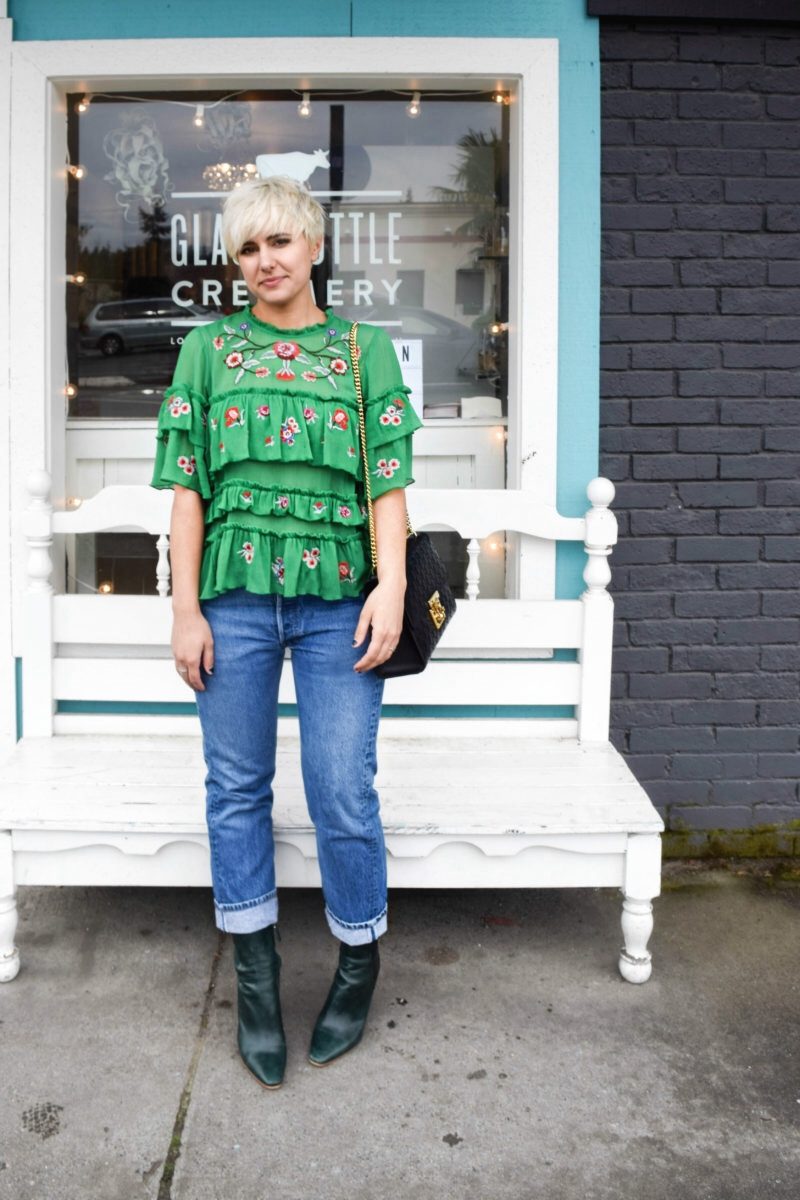 Happy May Day everyone! It has been a questionable Spring to say  the least when it comes to the weather. Normally  we rotate our wardrobes and then march forward with our new season clothing but this year it has been more challenging. Leave the house in a Spring dress on a sunny morning and it just might be rainy and 50 degrees by the time you get home. Which begs the question: How do you dress for Springtime when the weather isn't Spring-y at all?
Say hello to the Spring floral top, a blouse option which feels very much like your favorite spring dress but it get's paired with jeans and is much more practical for the weather.  Something about this trend feels very 90's especially when paired with a vintage or vintage-inspired pair of Levi's. The trends of the season lend themselves to working with this trend exceptionally well with floral prints, fun sleeve details and embroidery on basically every shirt you  come across. So the next time you have that urge to grab your Spring dresses but it's still crummy outside try a flirty top instead. As a bonus once the seasons DO change you can always pair it with a cute skirt or shorts and get really summery with your look.
Here are some of my favorite floral picks of the moment. Get my exact top from Zara HERE.

Levis are really the best compliment to this look. Mine are vintage, but the closest current style would be the wedgie:


Last but not least, shop my handbag HERE.
Thanks for reading and fingers crossed for more warm weather in the future!
Cheers – Rebecca