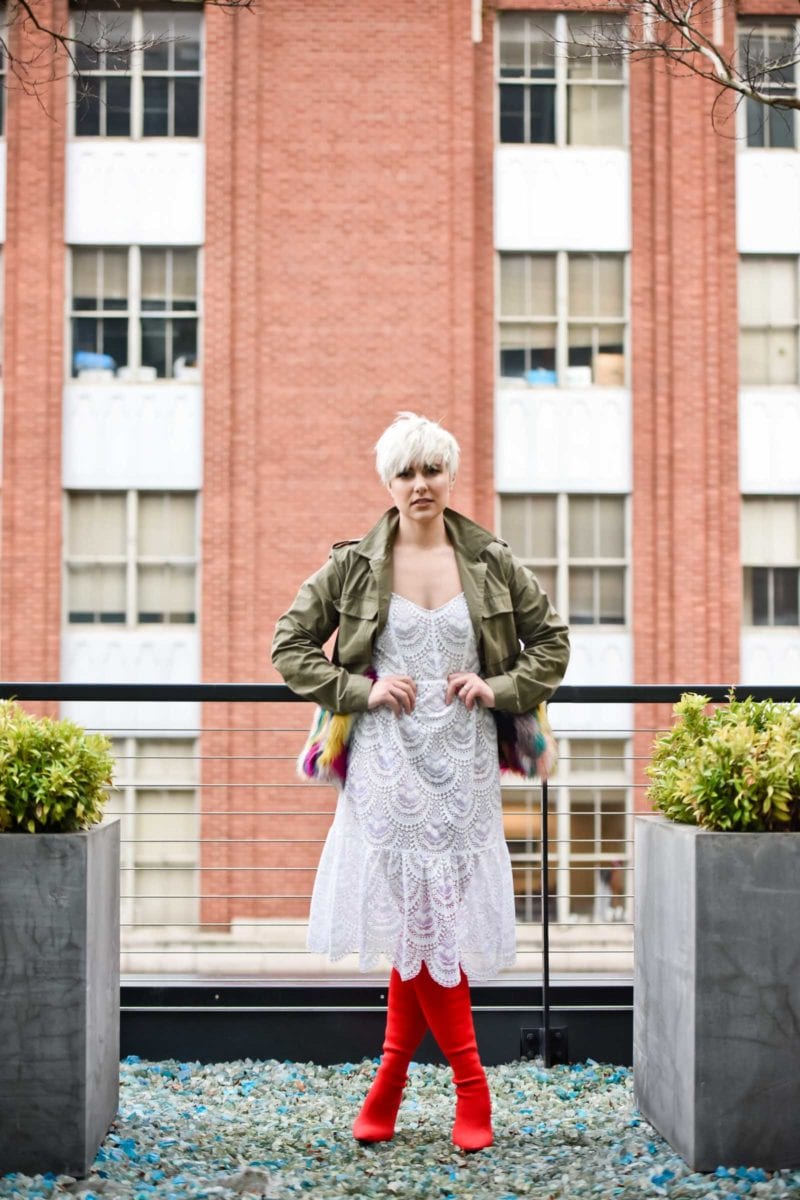 One of the things I love about social media is its ability to spark conversation. I recently did a post on Instagram asking if where people live, specifically calling out living in Seattle, changes the way people dress. The resulting discussion was not what I was expecting.
The general consensus was that most people dress down and don't feel confident wearing what they really want when getting dressed in Seattle. Conversely when everyone travels they love dressing up for the bigger city they are visiting because it's more acceptable. When I looked at my contribution to the discussion I had admitted to being less bold in my style when going about my daily life, yet through this blog I project the opposite. Also my refusal to adhere to Seattle's social dressing 'guidelines' seems to be one of the reasons I am lucky to have so many Seattleites as readers. For that I am very grateful and that hammers home this is clearly a discussion is worth having.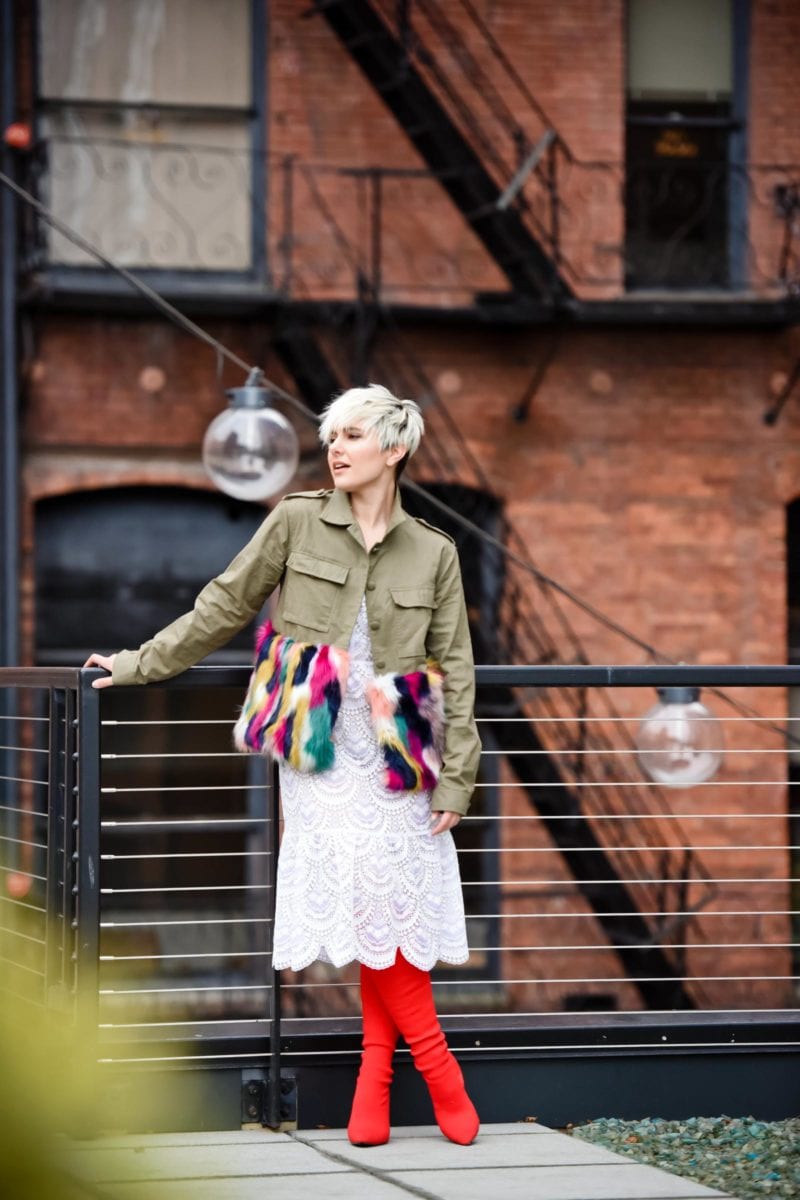 It's true I am a pretty loud dresser but in my current day job as a business owner I do have to dress down. However that means that when I get dressed these days I get really get DRESSED. Why? It's just who I am, and if I was able to I would wear ridiculous clothing to work I would. But we all still have to be appropriately dressed in the work place, but that shouldn't stop you from dressing like an individual. I was really bothered when during that Instagram discussion I realized that I too feel a great deal of pressure to dress a certain way in Seattle. I simply choose to overcome and ignore that feeling and dress the way I want to regardless.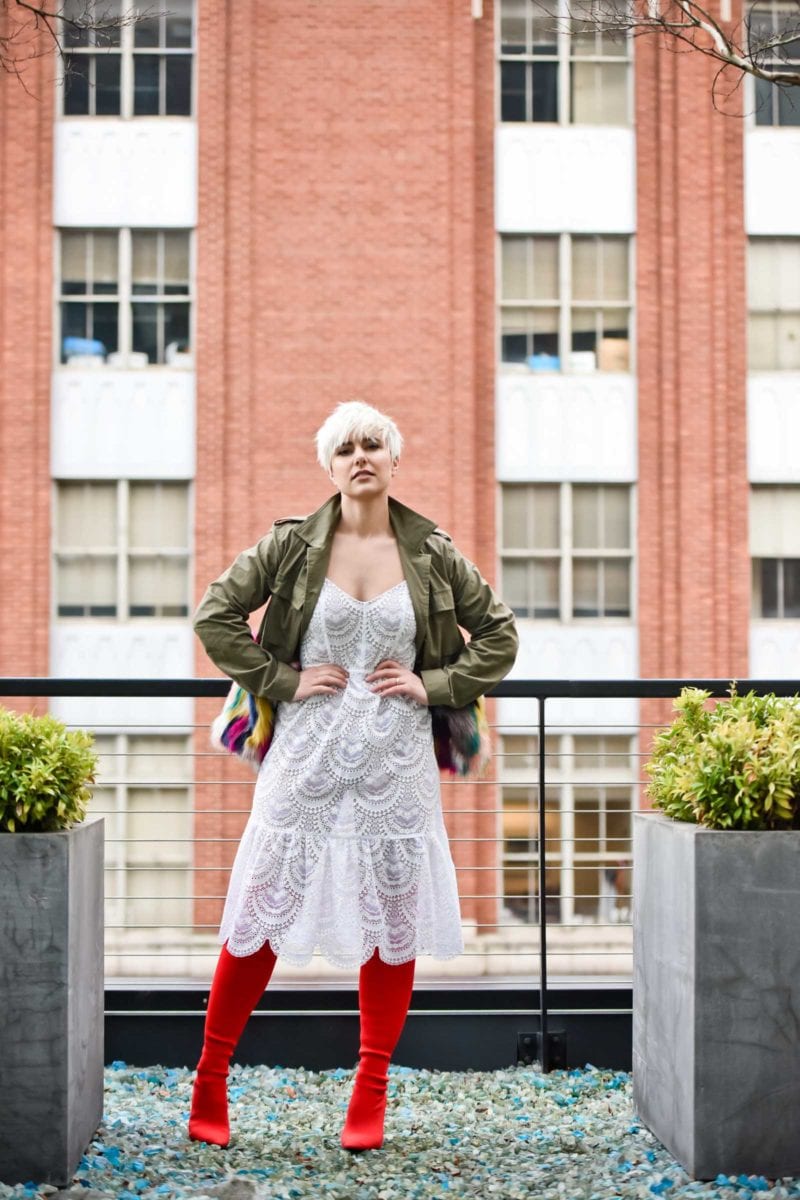 There is undeniably a certain 'social pressure' in Seattle to look a certain way. A technical jacket, jeans boots and of course not very much color are the unofficial uniform. You can blame this on the weather or the tech industry but I honestly think it's bullshit, pardon my french. Oddly enough I think my previous job in the fashion industry in Seattle insulated me a bit from the Seattle disapproval of all things fashionable up until this point.  But you shouldn't have to work in the fashion industry to have your style feel accepted. What if you happen to work in tech, or any other industry and you happen to have killer personal style? You should feel confident dressing exactly how you want to.
i have decided to make a concerted effort to get dressed up in spite of that Seattle pressure. We shouldn't need to wear a North Face and Sorrel boots to be considered stylish in Seattle. I will be document  my version of 'Seattle Style' using a hashtag on Instagram #MYSeattleStyle. I hope you guys will join me in hash tagging your looks so that we can share all of the bold, individual style that exists in this city. Who knows, maybe we can even inspire others to feel confident in wearing what they want. I will be following the hashtag and I can't wait to see all of your #MYSeattleStyle looks!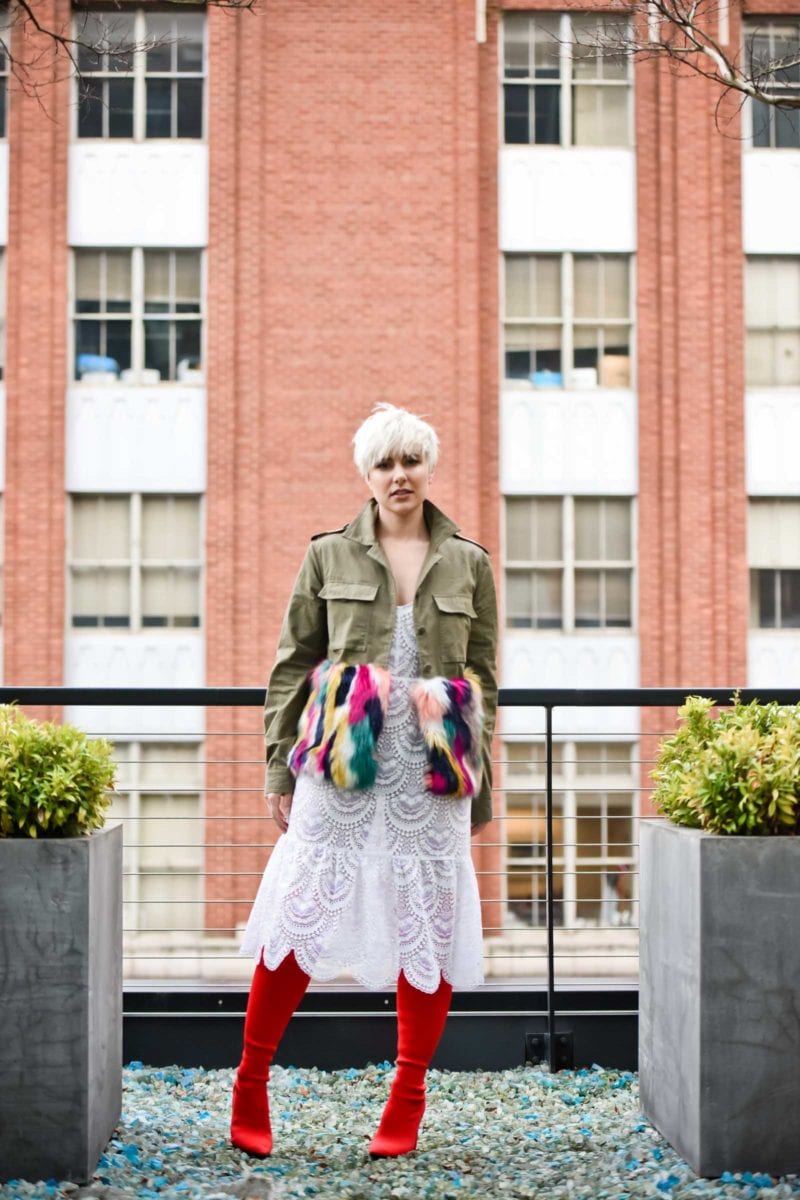 Shop Today's Look
Fur Trim Utility Jacket | For Love & Lemons Dress  (similar) | Zara Boots