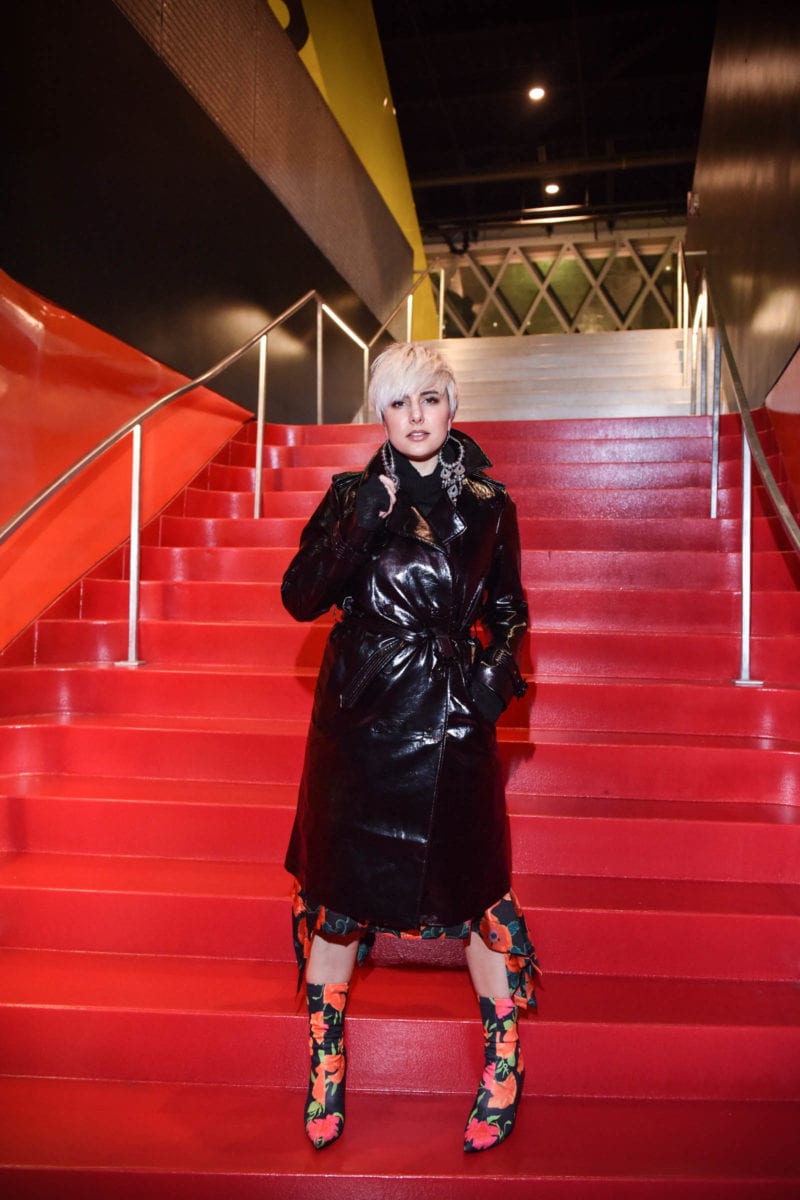 Fashion month for Fall 2018 is wrapping up and one trend has continued to appear on runways and outside shows showing no sign of slowing down: the patent trench. Whether it be printed, colorful or simply black; shown in a true patent leather or a high-street vinyl version this is a trend you need in your closet.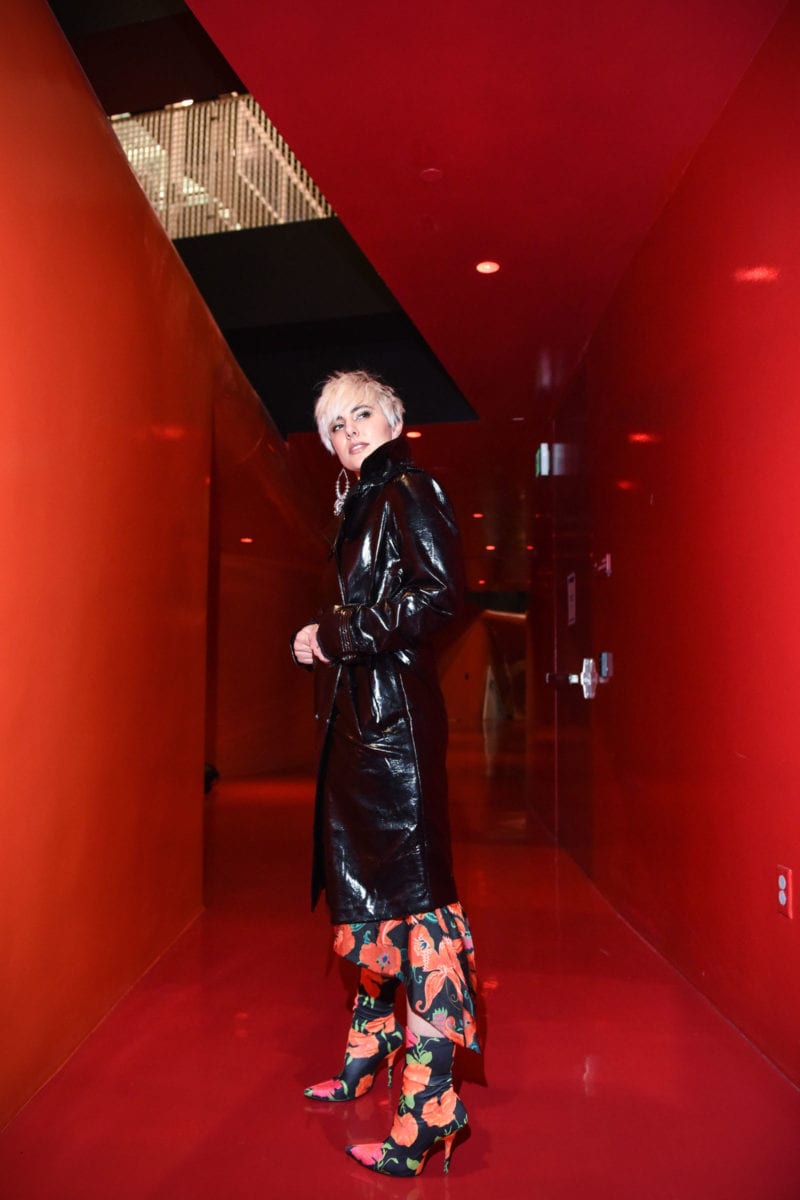 Why We Love It
There are three things that make this trend so much fun and so wearable. First, it's a trench coat in cut which is a universally flattering style on everyone. You can wear it open for a dramatic look or tied to show off your waist. Second, it is made of a water repellent fabric (usually plastic) which makes it a very fashion forward rain wear option which we love here in Seattle. Lastly, it's edgy. Patent feels very 80's and of the moment, yet it is so easy to wear. You can easily dress up an outfit with a vinyl trench or you can add interest to any outfit by simply wearing this style of jacket over the top.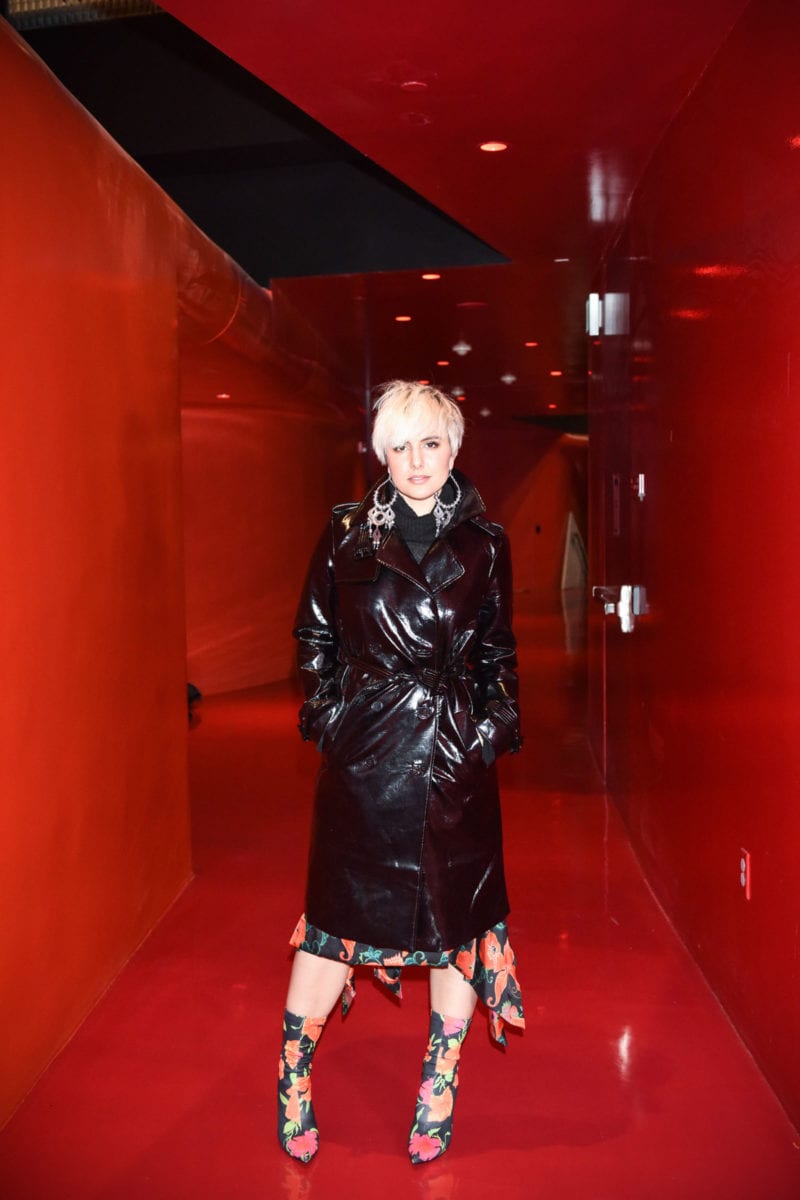 Shop the Look
In today's look I am wearing a black version of the jacket but the hottest thing for Spring is to add color. Last season the red vinyl trench was all the rage, but this season it's plums and pinks that are taking the main stage.
ASOS Jacket | Zara Skirt | H&M Earrings | Balenciaga Inspired Boots