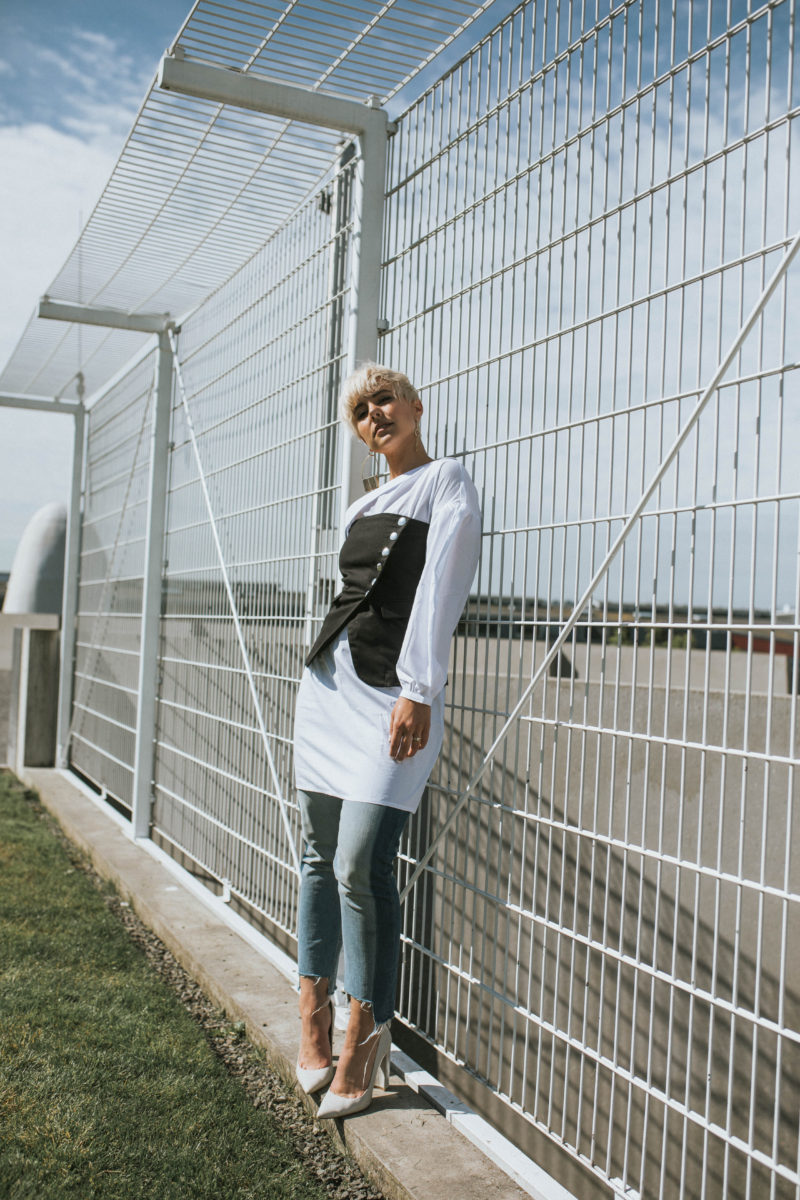 The white shirt has been an important piece in our wardrobes for some time now, evolving from the basic button up it once was to something so much more. Now sleeve detailing or one shoulder options are all the rage and so are these trends in the dress version. A shirt dress is a wonderful item to have in your closet since it combines the ease and sophistication of a basic shirt with the length of a dress. It's basically an entire outfit in one great garment. Where the shirt dress trend really gets interesting though is when you utilize it as a canvas for other popular items like the corset or the cropped top. Let's look at two ways to take your shirt dressing to an entirely new level.
The first example will be a more sophisticated take on the trend. We took a Chanel black simple shirt dress (SUCH a great closet staple) and added a structured white crop top with large metal eyelet detailing. On it's own the dress would have been classically gorgeous however the top creates a more architectural shape reminiscent of Proenza Schouler Fall '17. By utilizing layering techniques, also the dress over a wide silk white pant, we create different dimensions to the look adding length and sophistication in the process.
Chanel Shirt Dress | Zara Crop Top | Theory Pants | H&M Earrings
Shop our favorite shirt dresses: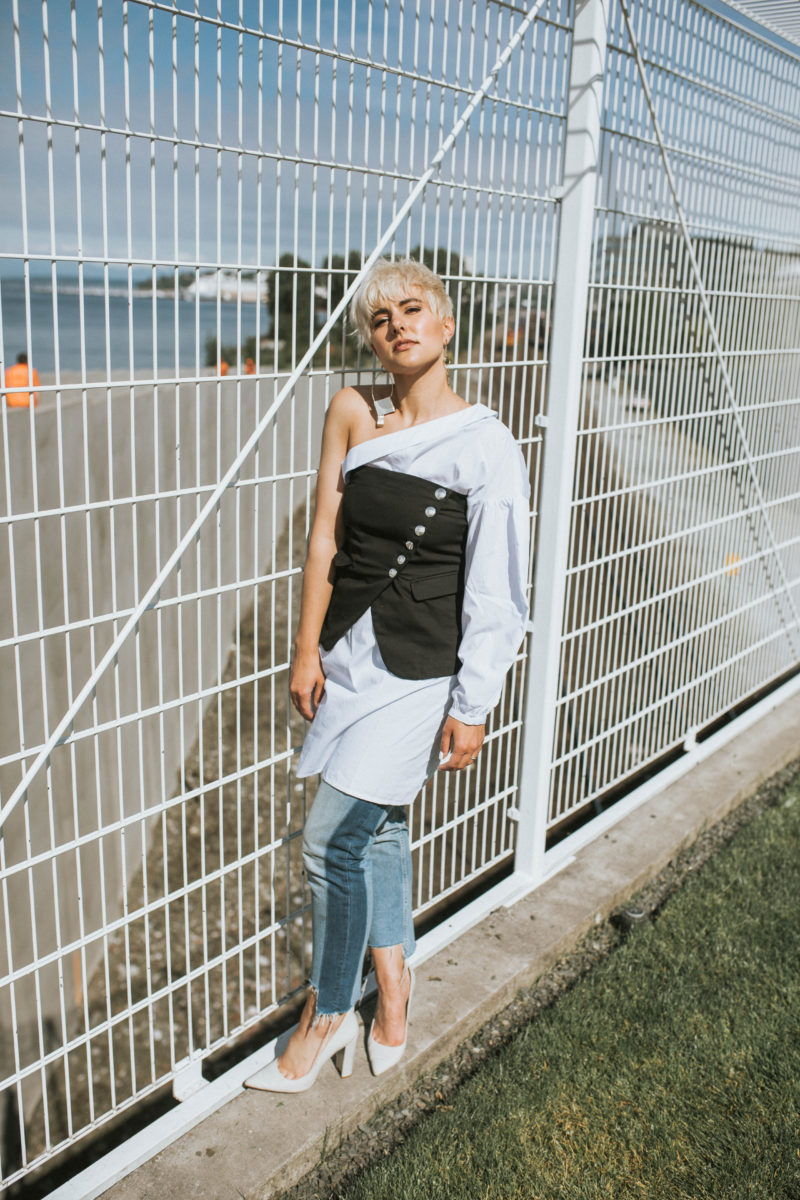 Our second look is a much more casual approach to the shirt dress. First off the dress itself is one shouldered with a puffed sleeve rather than a button up making it a much more trendy option that our first shirt dress was. To complement the one shouldered nature of the dress we paired it with a corset detailed top however adding another sleeve could also provide a nice juxtaposition.  Keeping with the more relaxed trend we chose deconstructed jeans to wear underneath making a layered look for everyday wear. In both instances we kept the accessories more geometric to maintain the contrasting lines of each look.
ASOS Shirt Dress | Zara Crop Top | MANGO Earrings | Two-Tone Jeans
The moral of the story: a shirt dress is an amazing option for your closet and it can not only be a great option on it's own but it is also the perfect foundation for a multi-layered look that takes everything to the next level.
Shop our favorite Structured Crop Tops: