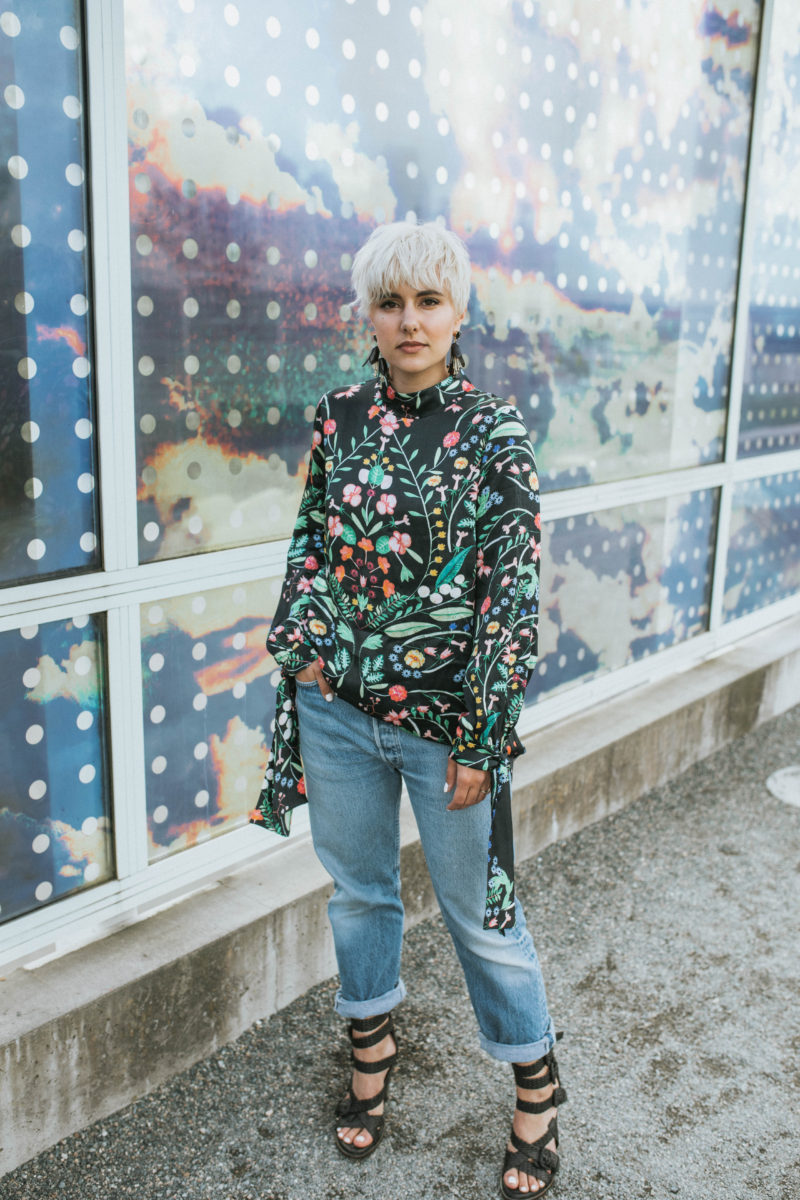 "Florals, for Spring, groundbreaking" as the quote goes from the infamous Devil Wears Prada. Except this year floral patterns ARE huge for Spring/Summer and they are, dare I say, turning heads. But what makes these floral prints different? Edgier? Let's find out.
The first differentiator is the print itself. Gone are prim, ladylike florals and in their place we have over saturated 70's prints from Balenciaga, sheer ditsy prints from Mcqueen, mismatched neutral tone florals from Chloe and everything else in between. This is the season of the reinvented floral print, the 'anything goes' floral which is still afternoon tea ready but in anything but the traditional sense.
For today's look we looked to a British label since a floral abstract wallpaper print happens to be one of my favorite interpretations of the trend and who better than the nation of printed wallpaper connoisseurs themselves to create such a garment? Finery London has many floral options in their latest collection that both fit the floral print trend and tip it on it's head a bit which is exactly what we are going for this season (and their range is reasonally priced, which we also love.) This season isn't simply the print though, it's the cut and the shape of the garments sporting the print and how prints are mixed together which brings me  to our second differentiator for 2017: the styling.
One killer floral print would be great, but how about two? That clash and compliment each other at the same time? Welcome to the 2017 floral prints where they aren't simply bold on their own but they are also bold with a friend. Two different prints are spliced together on garments or a top is paired with a clashing print. This is print mixing on an entirely new level. The garments that are sporting a floral print are also different. Sure a fit and flare dress seems like a natural fit but what about more of a sack dress, a shirred blazer or a pair of flared pants? Or better yet, sock booties? Again this is the season is about reinventing the floral print in new ways so the more adventurous you can be, the better.
Welcome to the new floral age of 2017. These florals ARE groundbreaking and breaking all the rules in the book so be fearless with how you wear them.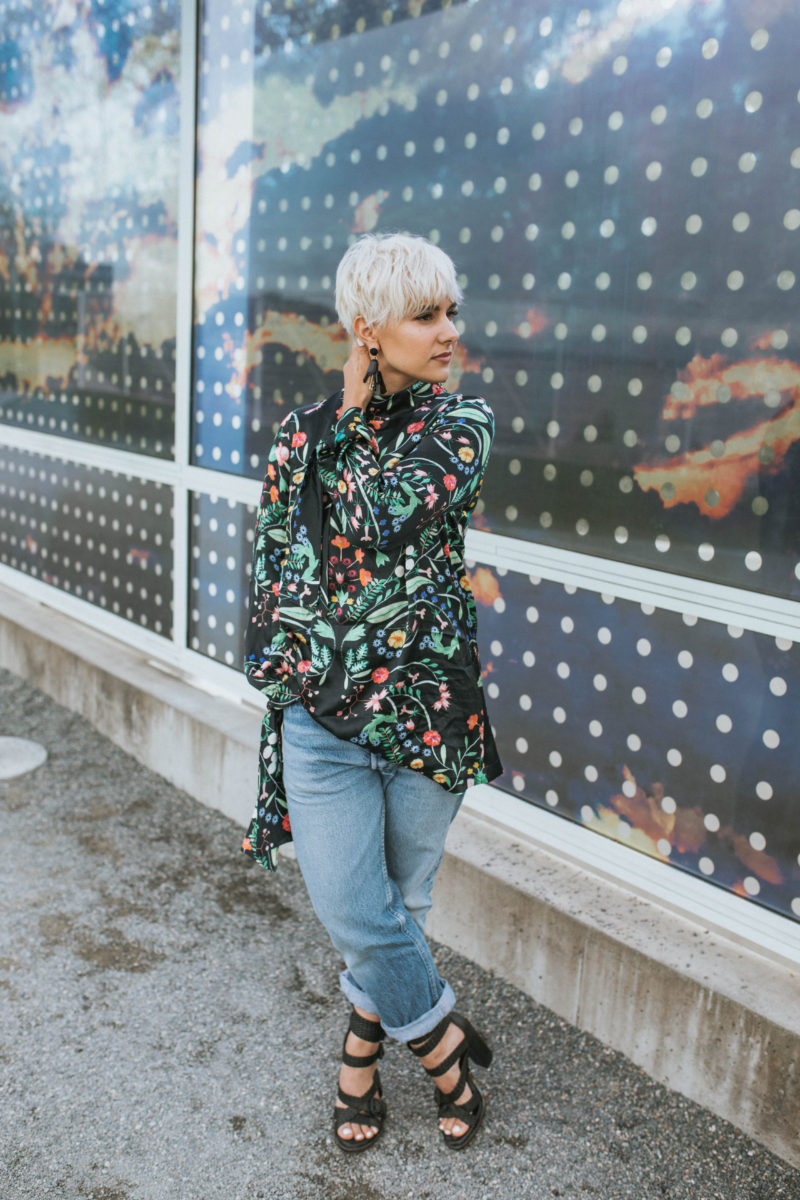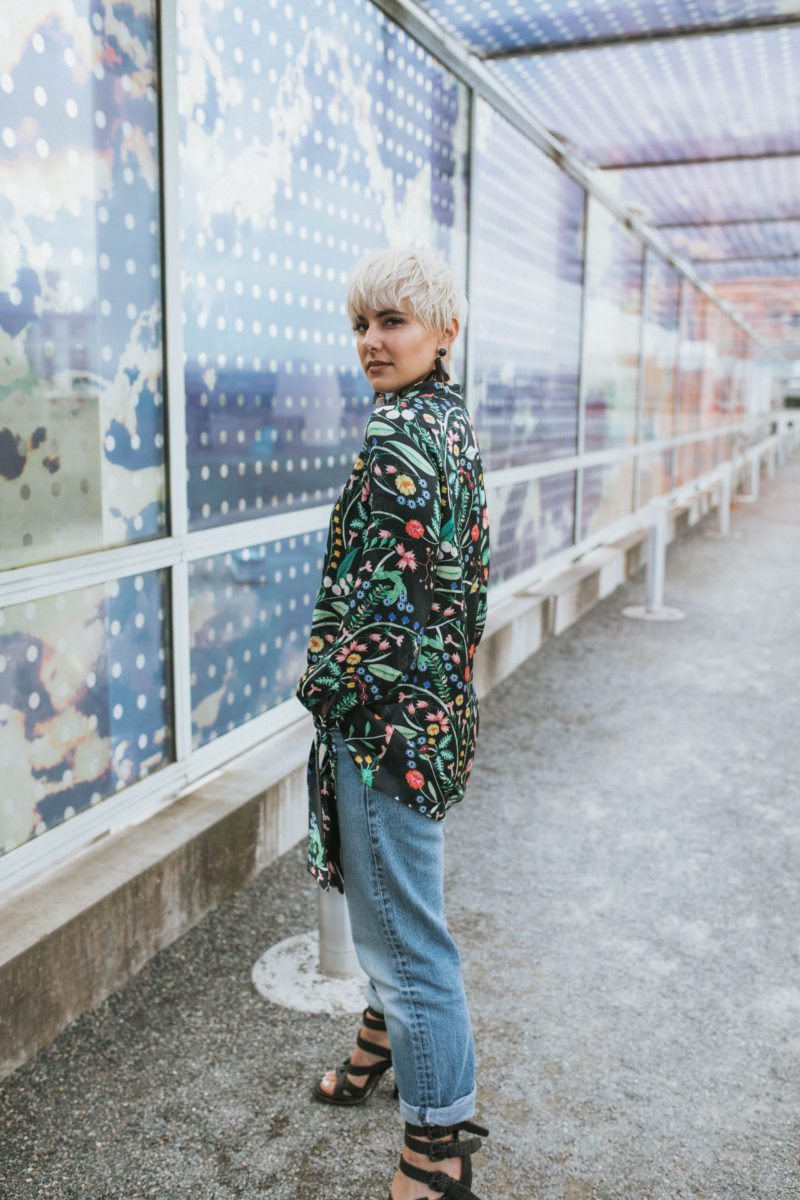 Finery London Tunic | H&M Earrings | Vintage Levi's 501 jeans | Alexander Wang Shoes
Photography: Alec Ilstrup, www.alecilstrupmedia.com
Styling: Rebecca Cornelius, www.BloggerNotBillionaire.com