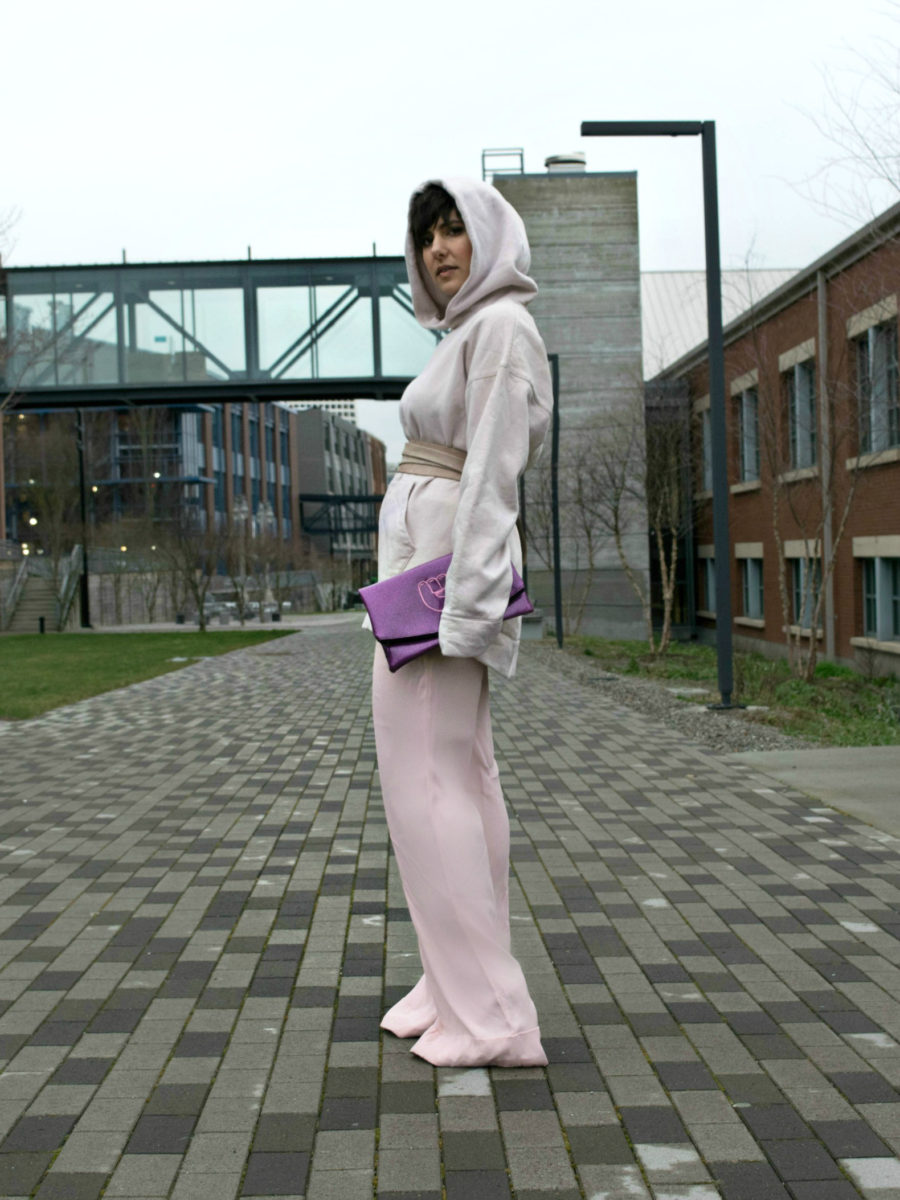 Trousers C/MEO | Hoodie | Waist Belt | 'Revolution' Clutch
The catch-phrase of the season is undeniably the token words from Funny Face: "THINK PINK!" From runway to real way pink is everywhere in shades from rich fushia to light cotton candy. While the shade may be the same the way of styling this season's pink trend is certainly NOT the girly way of Audrey Hepburn's era.
To start, pink made a bold statement on the runways but there wasn't a frilly dress in sight (discounting Gucci, which doesn't count anyway.) Pink was merely a color and seemed to be most effectively used with cleaner lines and more street friendly sillhouettes. The darker hues were used as solid sheets of color in the liked of Celine & Balenciaga's campaign letting us know that pink is here to stay, but only if toss away the tulle skirt version you are used to.
As a self-proclaimed pink-hater I have found myself won over by the beautiful contrast of a street ready look of un-girly proportion in the most girly color there is. The shades this season are also much more friendly for olive skin tones which I appreciate and find much more wearable. The moral of the story: you are going to be wearing pink this season, it's just too big of a trend not to, but you can also take a cue from the runways and make this the edgiest pink season anyone has ever seen. Thanks so much for reading – Rebecca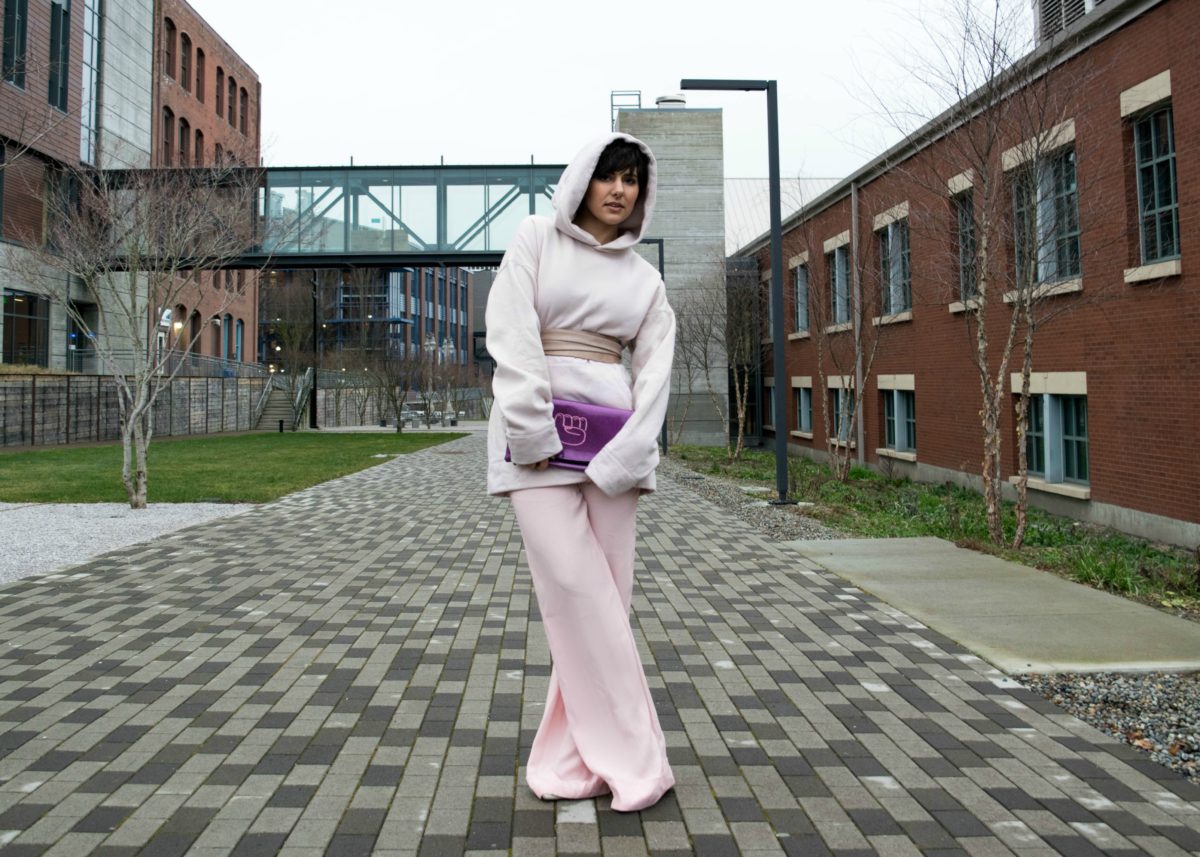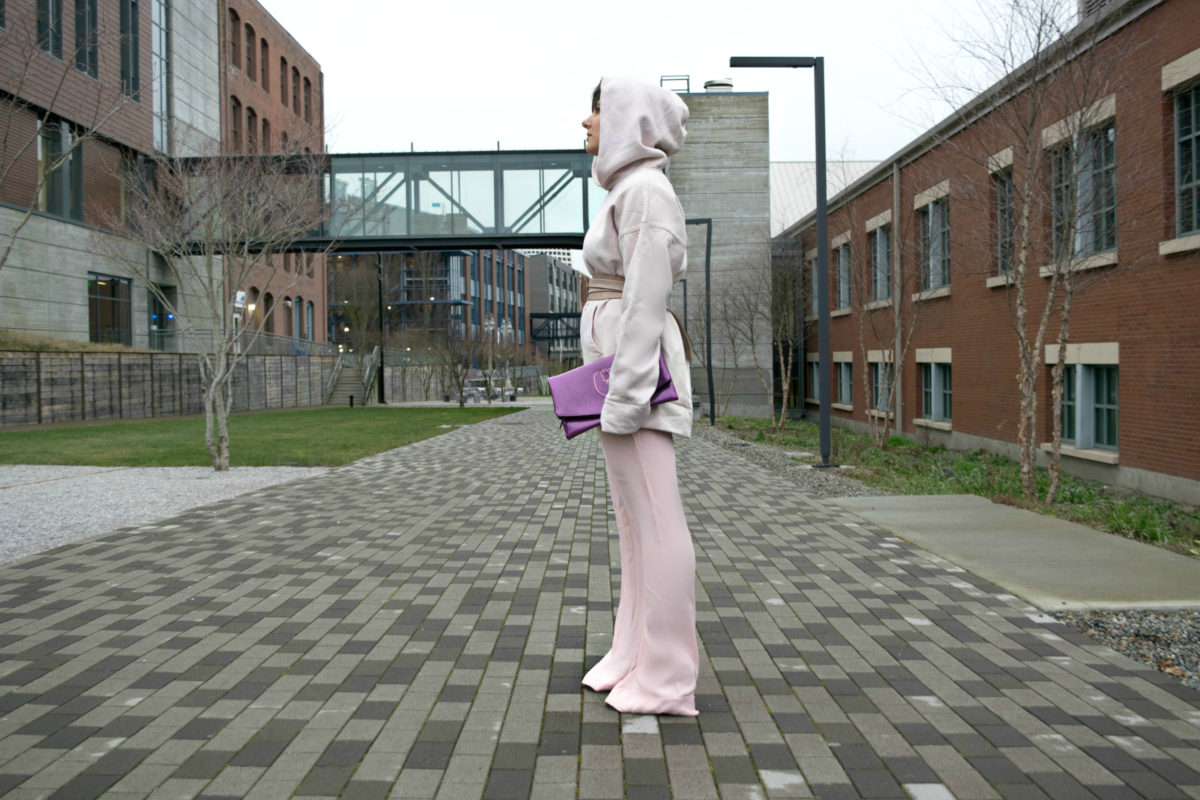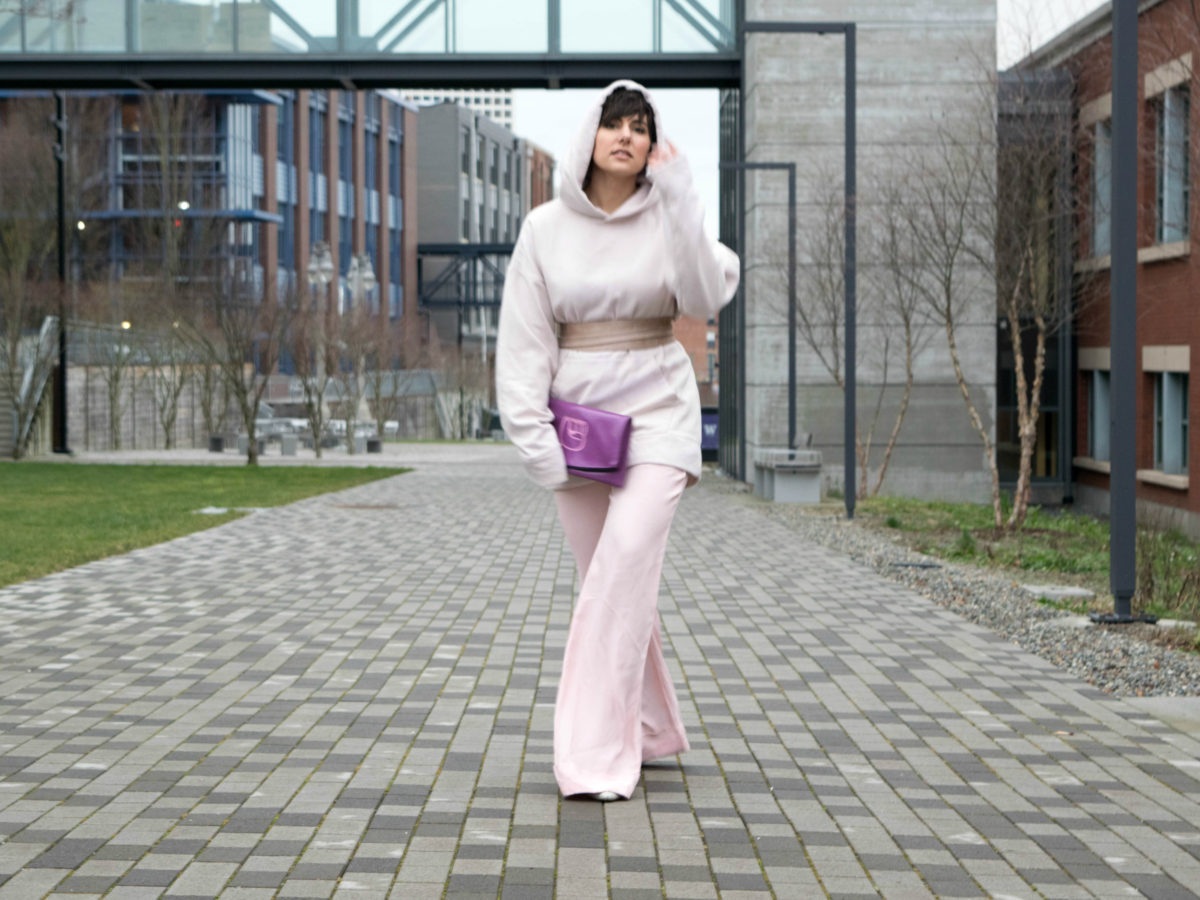 Save