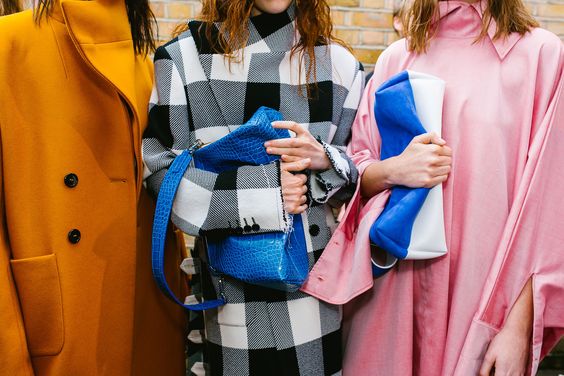 Just like that London Fashion Week is a wrap and boy do we have some exciting trends to show for it. While I found New York fashion week to be a little less than inspiring some of the key trends showing up in London seemed to be a hit on both sides of the pond so we will cover both London and New York in this recap. The theme was a comforting one: where we usually are scrambling to go and buy new items to fit the new 'trends' of a season, for Fall 17 the sillhouettes are familiar and the style is accessible. These are dare I say 'practical' collections, a bit more realistic than the purely artistic collections we sometimes see. Yet the outlook is also rosy here as color and lightness dominated the runways. Here are the 4 emerging trends from Fall 2017 Fashion week with only 2 cities down and 2 more to go we will see if these trends hold as we travel through Europe.
1. Re-worked Suiting

L to R: Proenza | Burberry | Joseph | Thome Browne | Tibi
This trend is a hold out from last season when the deconstructed suit was all over the European runways. As evidenced by the appearance in both New York at Proenza Schouler and Tibi, a super conceptual label and a more mass-market one, this trend is here to stay for the next year or so at least. While I can't help but see a significant Balenciaga influence in Tibi's styling… perhaps too obvious even, the London interpretations feel incredibly fresh, both in Burberry's feminine take on an off-kilter blazer and in Joseph's military inspired suiting, the detailing of which is absolutely stunning (see the oversized cuffs and gathered hem on the trousers.) If you stocked up on your pinstripes last season rest assured, you will need them through fall as well.
2. Shearling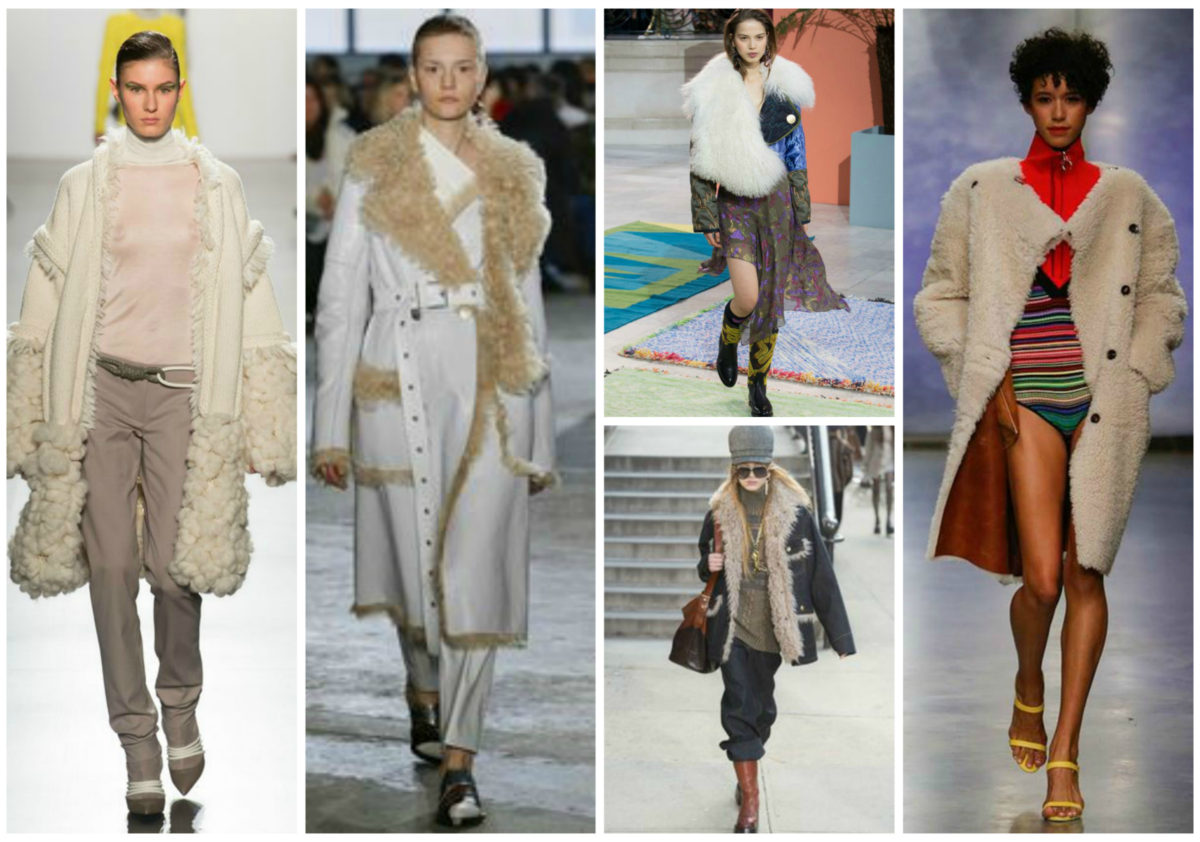 L to R: Prabal | Proenza | Peter Pilotto  | Marc Jacobs| Topshop
We expect in the fall season to see texture become a huge part of designers' collections and while outerwear seemed to be glaringly absent from many collections, if there was a strong statement it repeatedly involved shearling. This was a huge trend in Fall '16 so labeling this as 'new' would be misleading however the use of the pile or height of the wool is much more varied this year. The Topshop option is much more what we are used to seeing while the Prabal and Proenza detailing feels new and unique. Marc Jacobs brought back an old favorite in the denim lined with shearling however under his purview it feels fresh as does Pilotto's use of such an oversized piece with a delicate dress underneath.
3. Asymmetrical Layering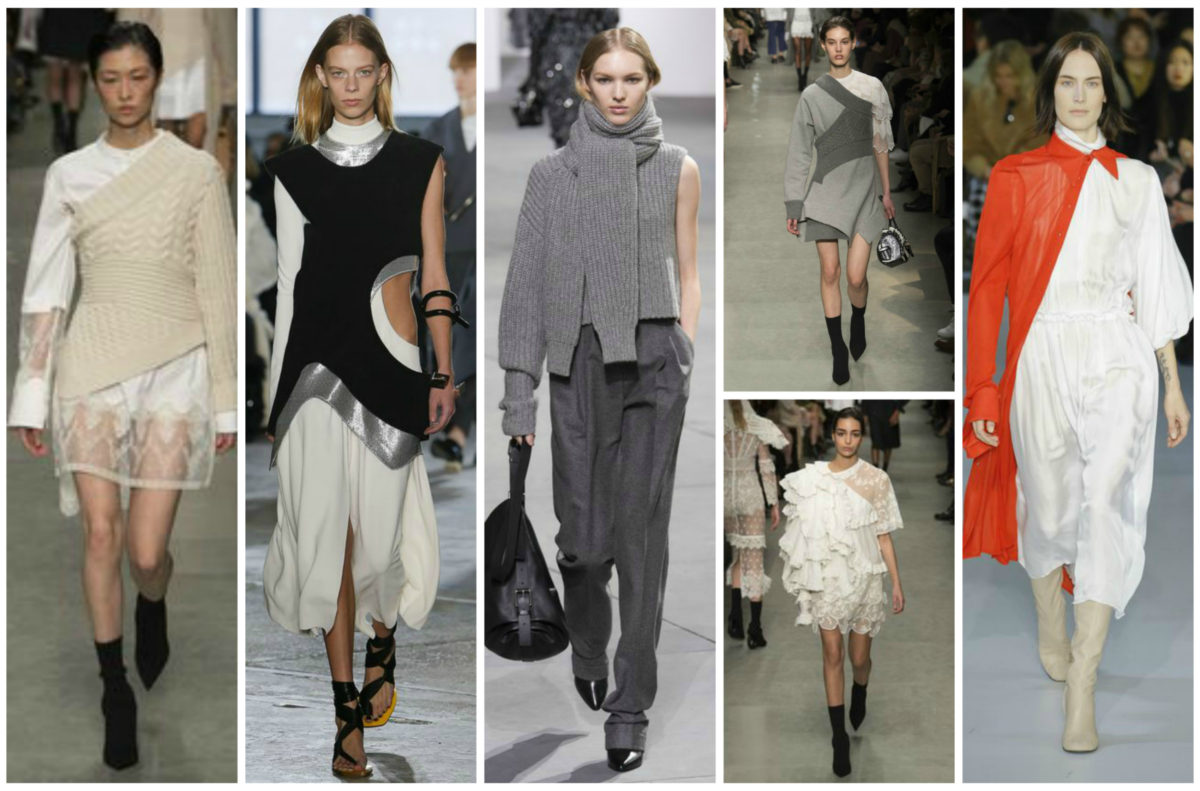 L to R: Burberry | Proenza | Michael Kors| Burberry (x2) | Joseph
Here's where you may have to make an investment this year unless you already own the perfect one-shoulder knit and a lace something-or-other to go underneath. The off-the-shoulder trend may have died but the one shoulder layering option is in full force and we should all take notice. While Burberry technically was showing Spring '17 this go-round (Christopher how you confuse us) the knitwear and the perspective was one of the strongest that we have seen this season. Artfully woven pieces that only cover half of the figure were layered over your favorite go-to from last season: the great white shirt/shirt dress. To make this more seasonally appropriate Burberry also did several lace dress options that also were very original and inspiring. Michael Kors showed this option through tailored knits and menswear while Proenza stayed true to their brand DNA showing cutouts with metallic detailing over dresses. One last note here is the white 'flowing' element that keeps appearing. While your asymmetrical portion of your look may be meant to be structured, a flowing white dress is the perfect under layer.
4. Say Hello to BOLD Color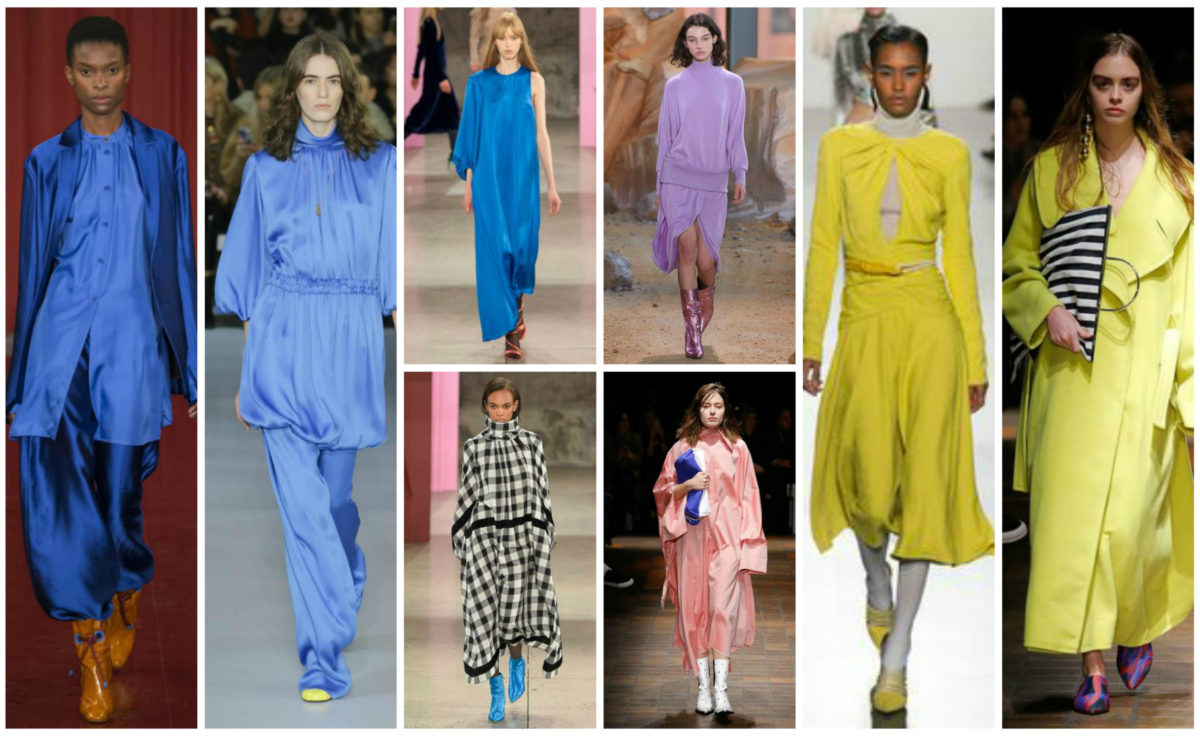 L to R: Roksanda| Joseph | Tibi (x2) | Lacoste | Marques Almeida | Prabal| Marques Almeida
Season after season Celine starts a trend and then everyone picks up on it a year later but the speed at which both the Celine Spring 17 and the Balenciaga Spring 17 color palettes have infused the runway trends for fall is pretty remarkable. Blue and yellow are the main stories here and while Balenciaga in Spring 17 opted for more saturated hues, Celine's softer and more neon options won the day. Monochromatic is the way to wear your bold color or perhaps with a contrasting colorful heel. Color is truly the message here and while it may seem a bit scary, get ready for it because this tour de color force is coming. A noteable accent here now in it's second season of popularity is gingham or black and white bold patterns. This anti-pattern is the perfect juxtaposition for one of the bold colors soon to infiltrate your wardrobe so money invested on those pieces will be sure to be well spend.
That's our runway recap so far for Fall 2017 Ready to Wear Collections! Stay tuned as we look next at street style trends popping up outside the shows and as we head to Milan! Thanks for reading! -Cheers, Rebecca
*  All runway photos from Vogue.com's Runway coverage, header image from Vogue's backstage coverage of the Marques Almeida show.