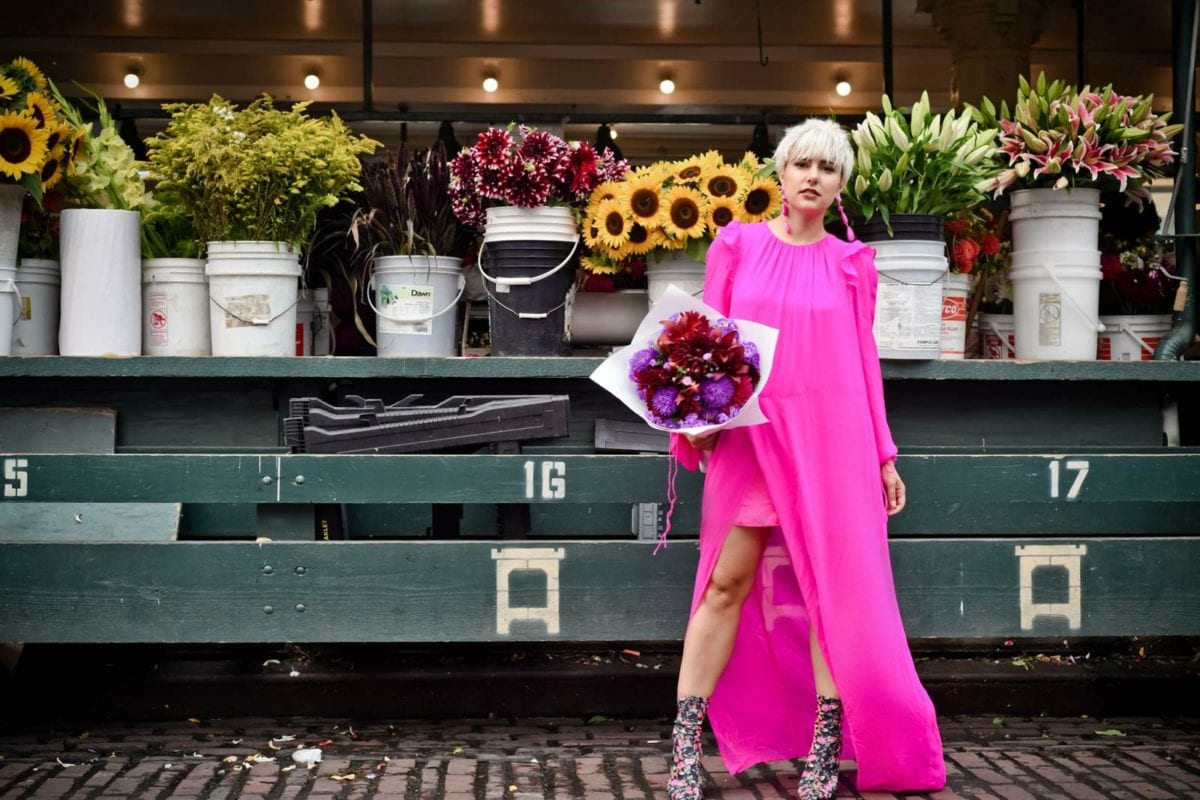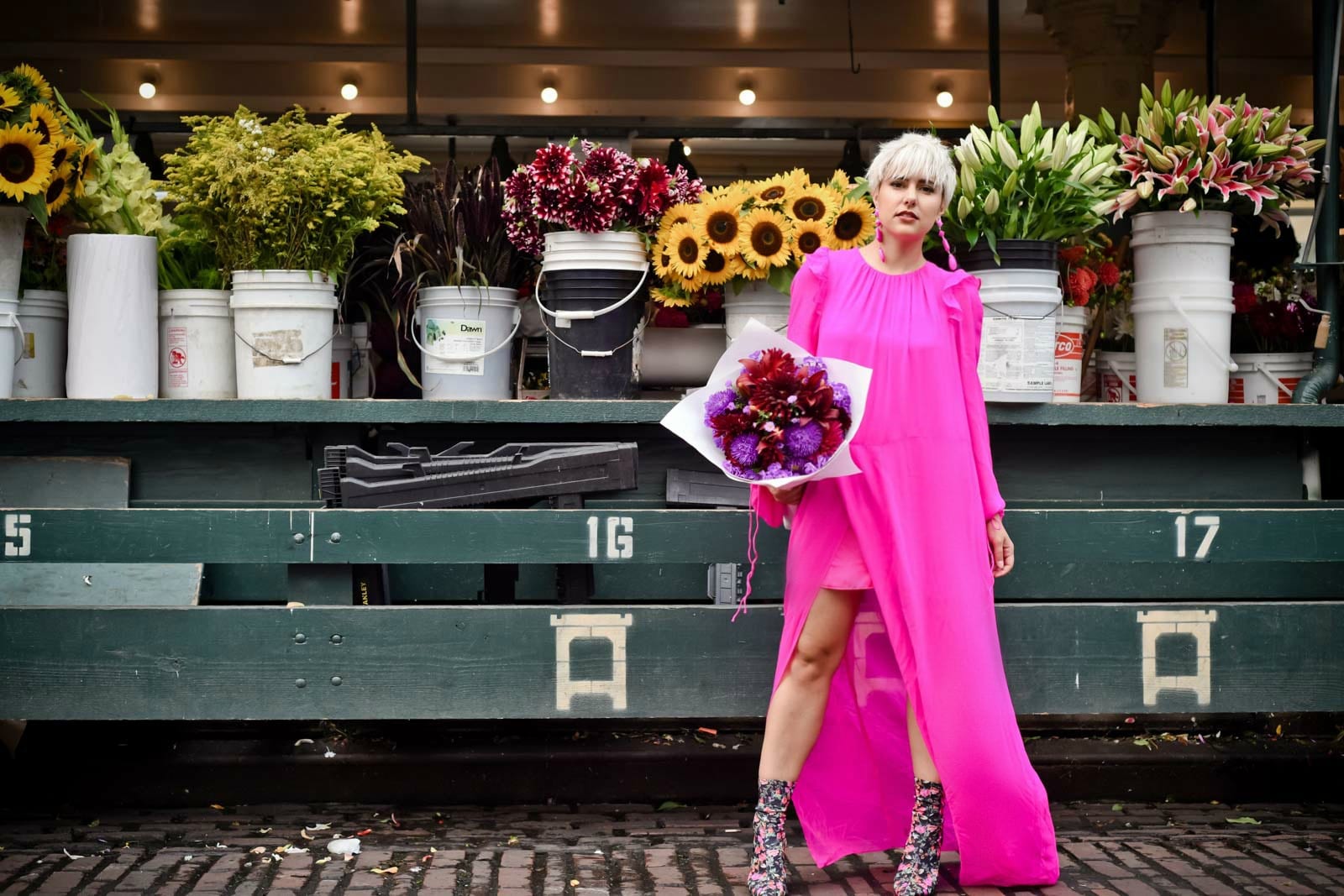 Fall is in full swing everywhere you go which means it's time to recap our 3 favorite items that you need in your closet for Fall 2017.
This series will last all week so be sure to check back to see what our other fall favorites are!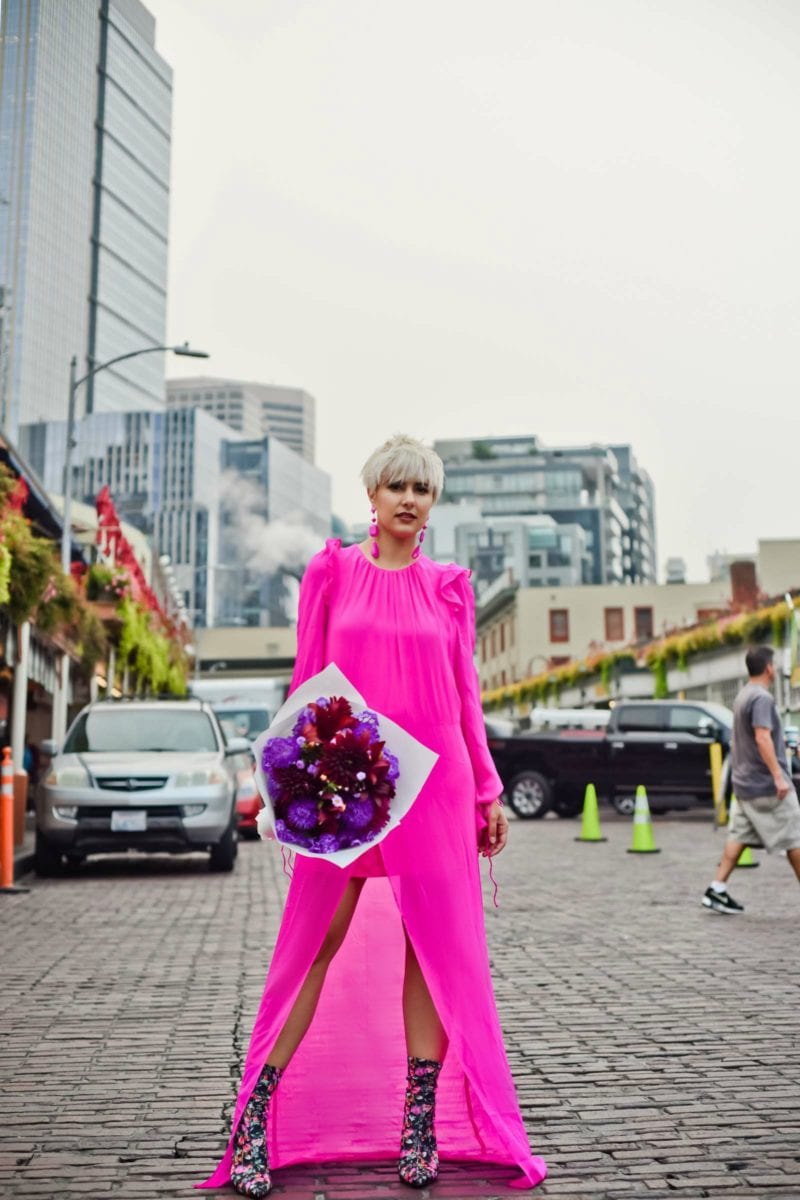 #1 The Long Sleeve Maxi Dress
It stopped traffic in New York City and is sure to wherever you wear it, #1 on our list is the long sleeve maxi dress. We are used to wearing a long dress in the summertime but this season the trend is entering the cooler months as well. Whether it is in a bold color or a bold print this trend is taking it's cues from the runways with dramatic sleeves and sweeping hems that are sure to make a strong statement anywhere you go.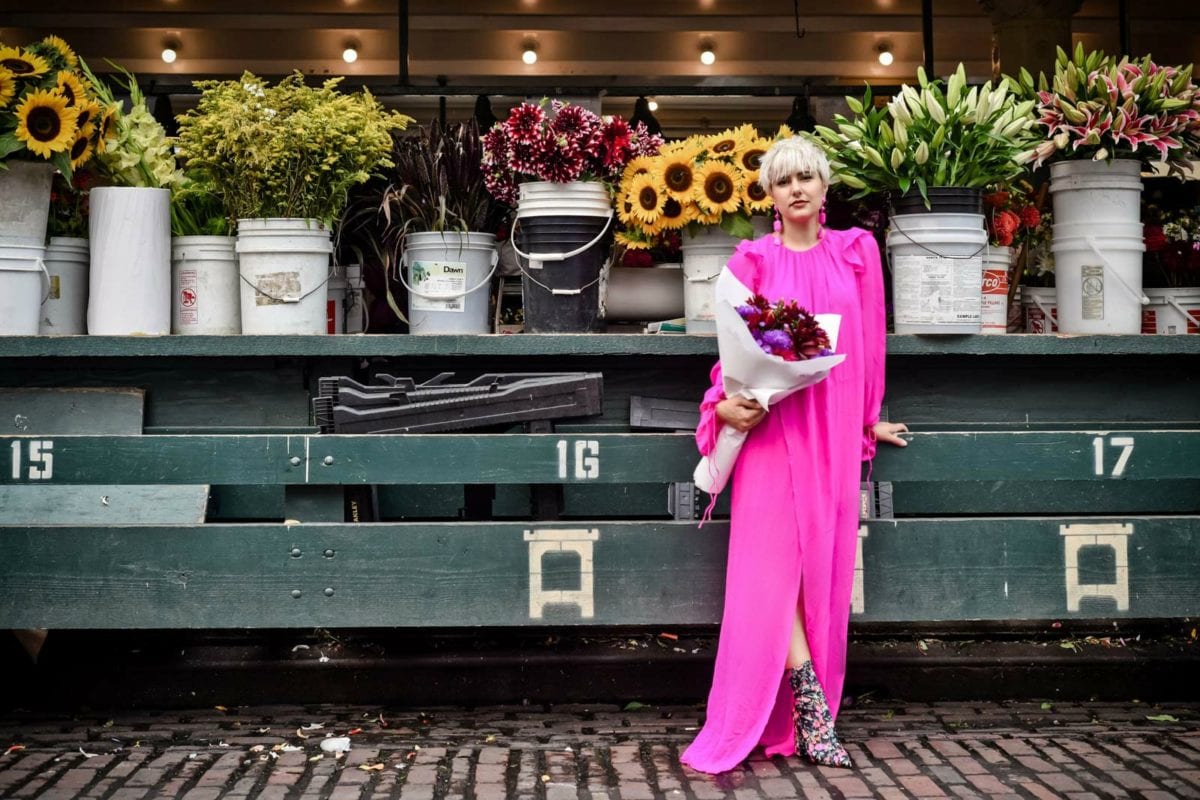 Why We Love It
Versatility is one of the most important things we look for when adding new pieces to our closet and the Fall Maxi dress definitely checks that box. Depending on how you accessorize your maxi dress it can fit almost any occasion, I recently wore mine to NYFW. With a flat boot and a jacket over top it's an everyday casual look. On the flip side with a great heel and statement pair of earrings you will be ready for any holiday party as well. Lastly, our favorite unexpected way to wear the long sleeve maxi dress is gathering the front and tucking it into jeans creating a dramatic high-low look perfect for a night out or a day of shopping.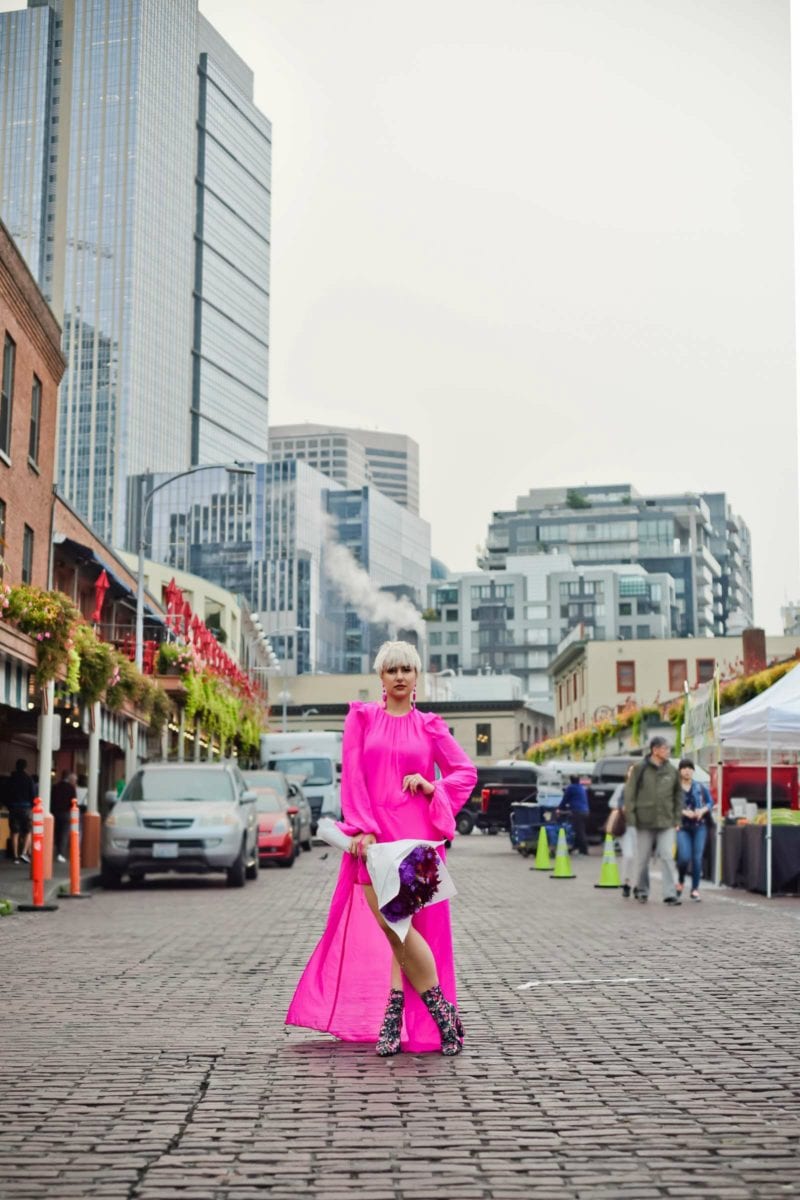 Our Favorite Versions
Of course today's fuchsia pink Mango dress is one of our favorite ways to wear this trend, but it isn't the only one. Checkout Mango's Chloe inspired yellow floral version as well for a more bohemian vibe.  A lot of Scandinavian designers like Ganni are leading the charge with purple florals for fall and  one of our favorites, ASOS, is taking the wrap dress into fall with its long sleeve maxi counterpart. This trend is a bit more out there for a lot of us so pick a silhouette and print/color that you are comfortable with so that only the length of the dress feels 'new.'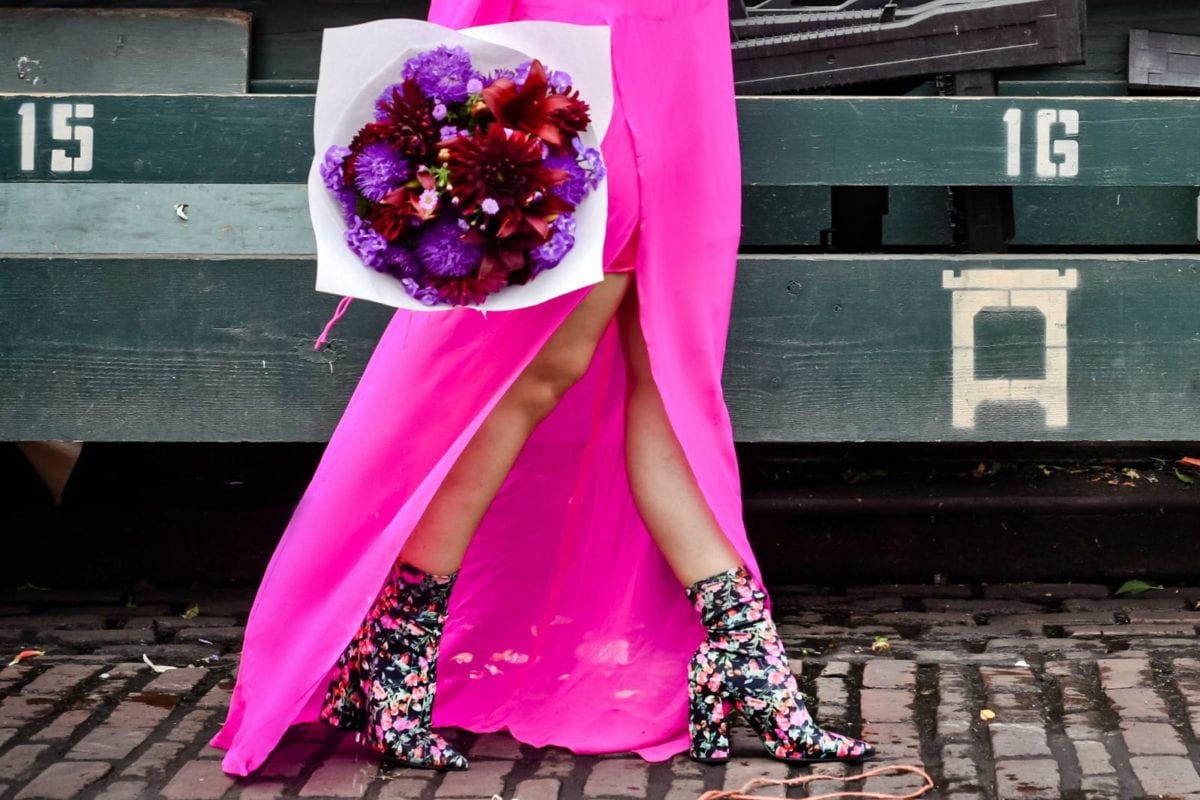 Get today's Look
Mango Dress | ASOS Earrings | Steve Madden Boots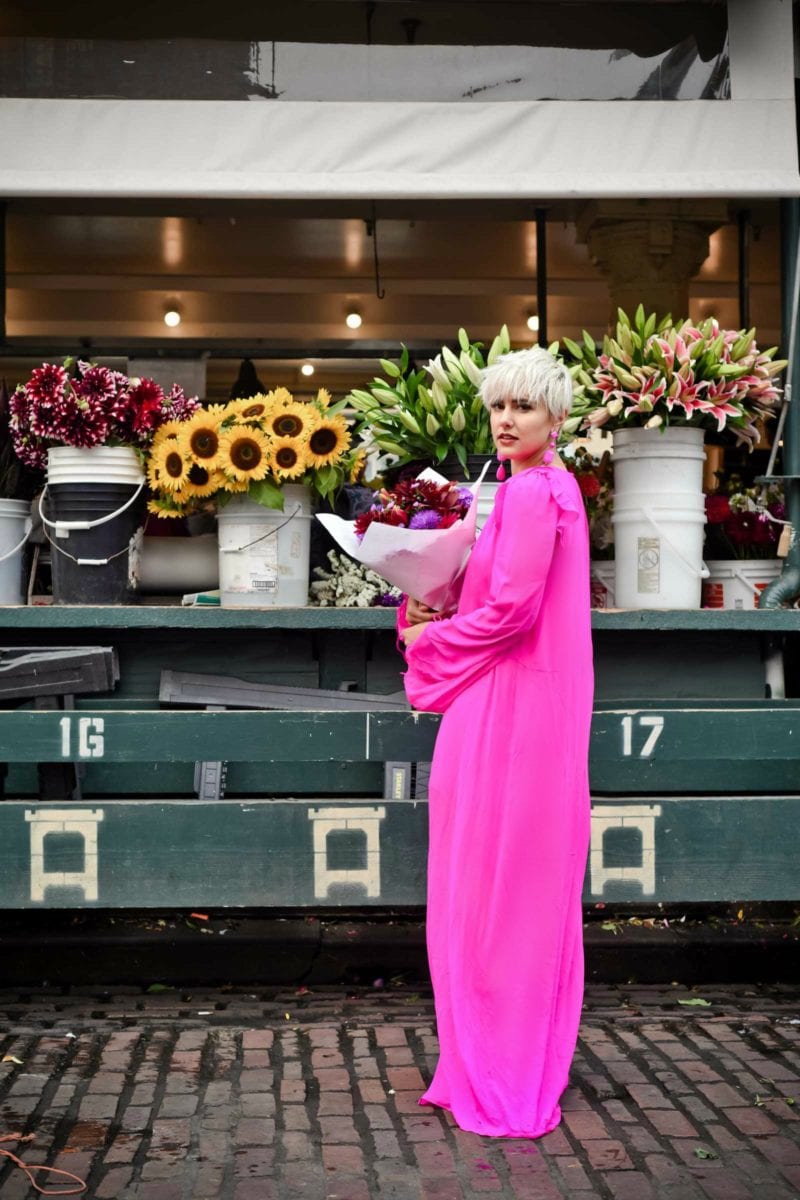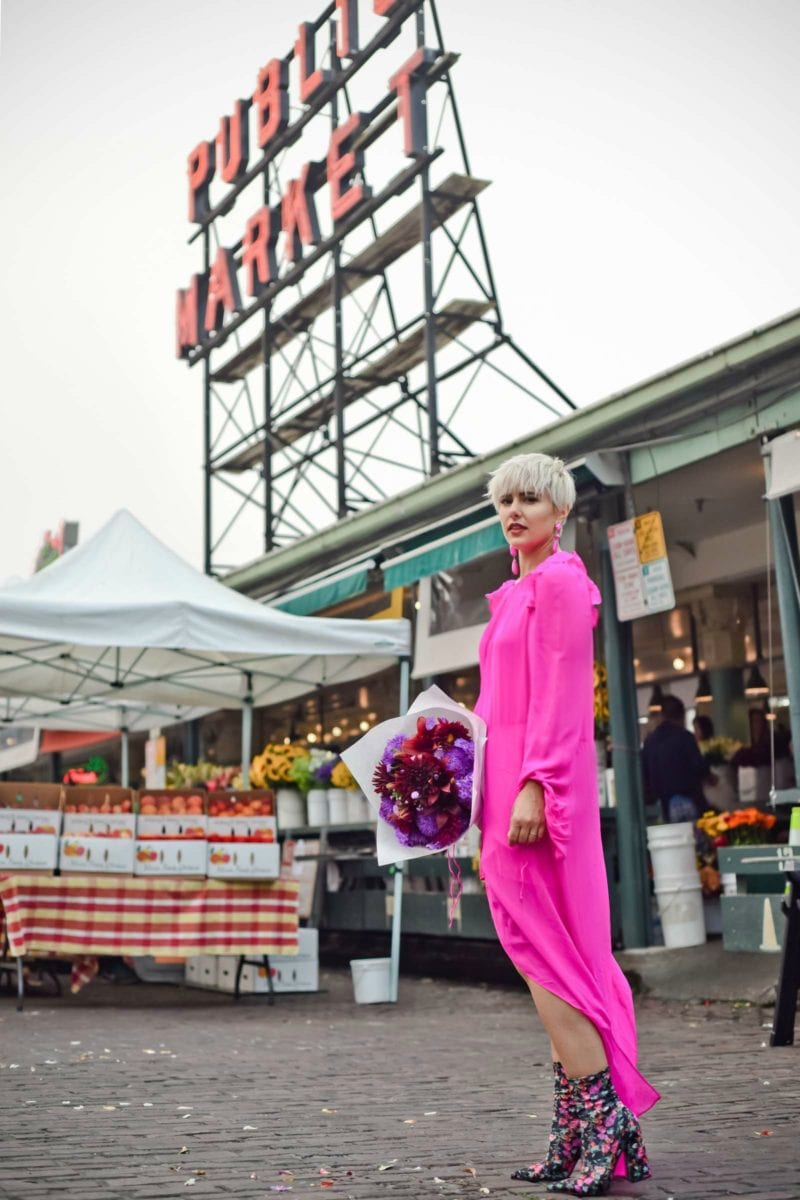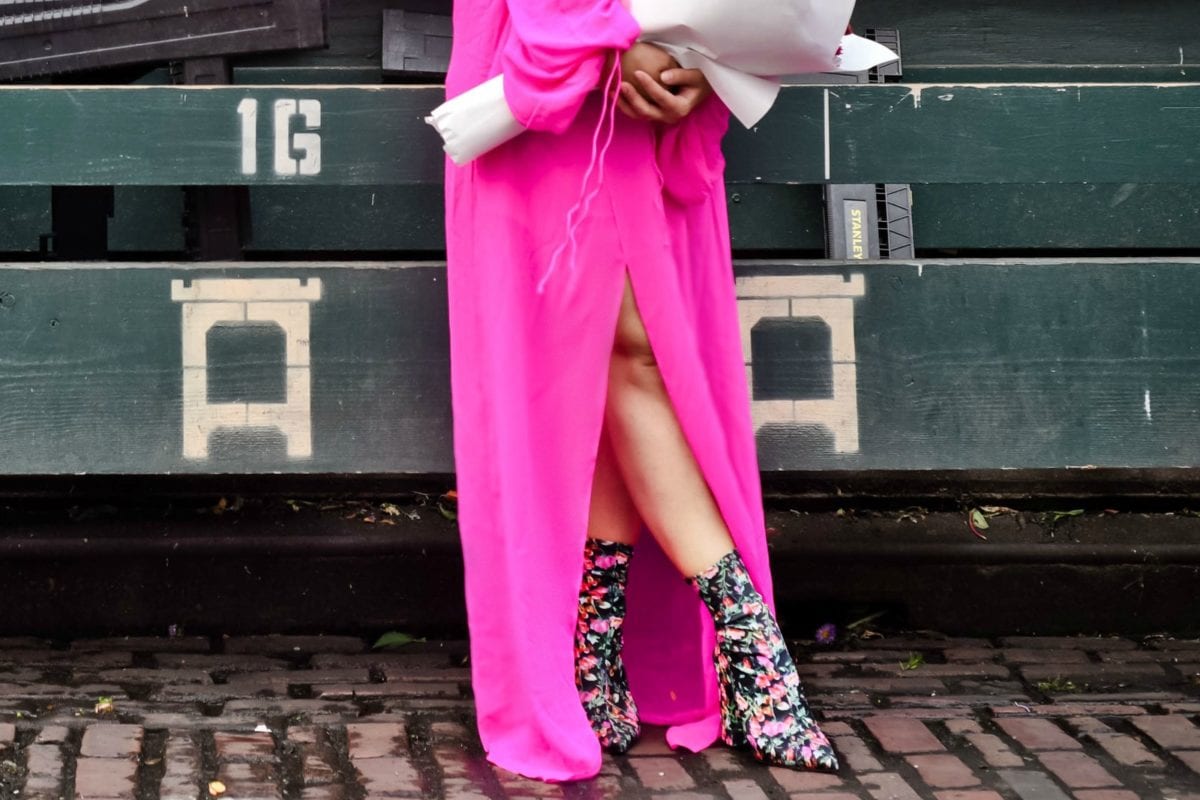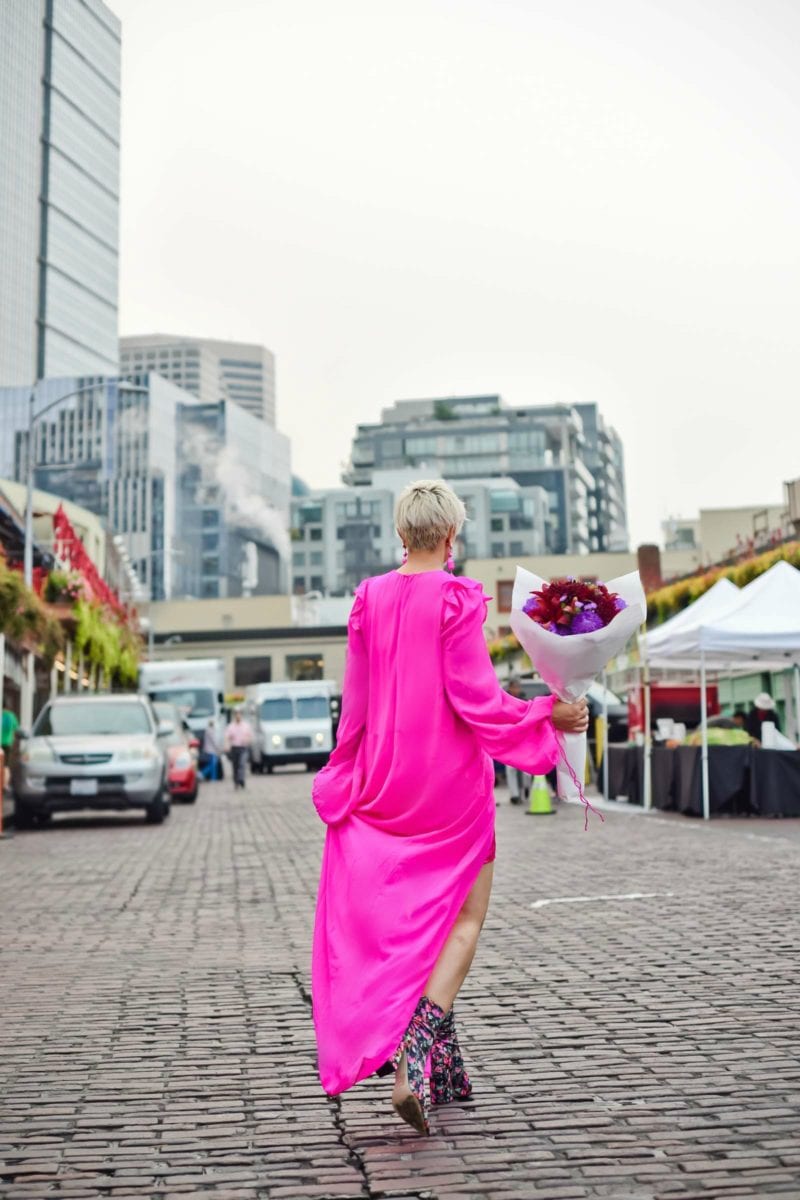 Ready for #2? Keep reading….
Photography: Vivian Hsu
Styling: Rebecca Thayer