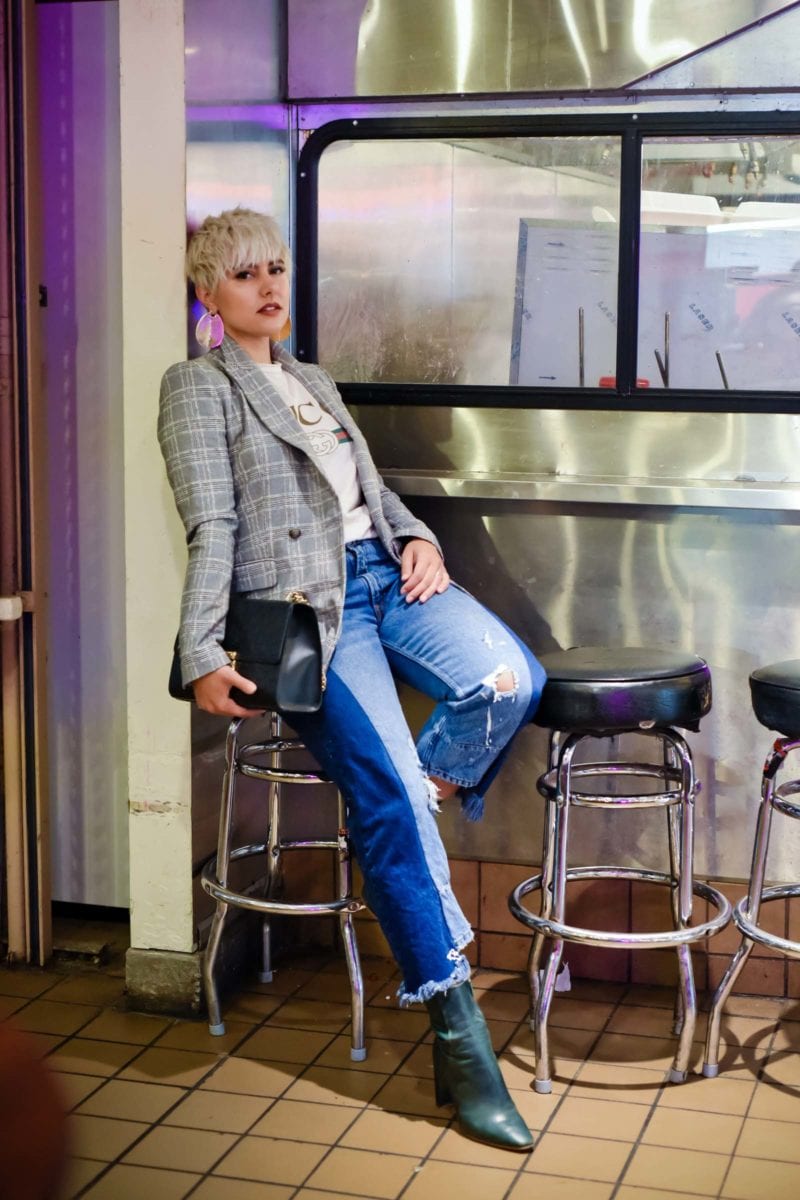 #2 The Check Blazer
Hello Fall, it is blazer season! The resurgence of many menswear pieces and in the patterns that are popular has me VERY excited.  If you add one piece of outerwear to your wardrobe this season it needs to be a check blazer and here is why.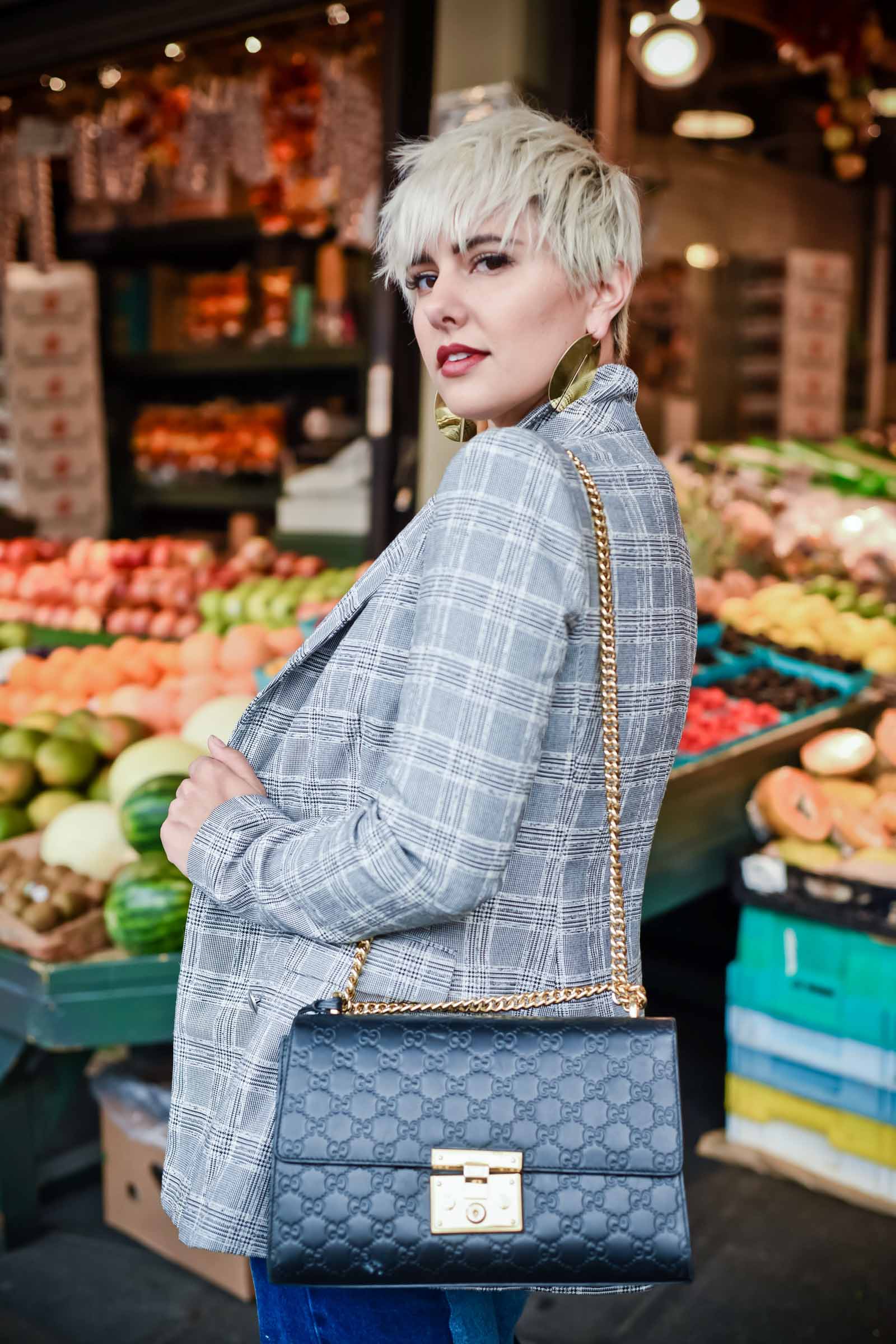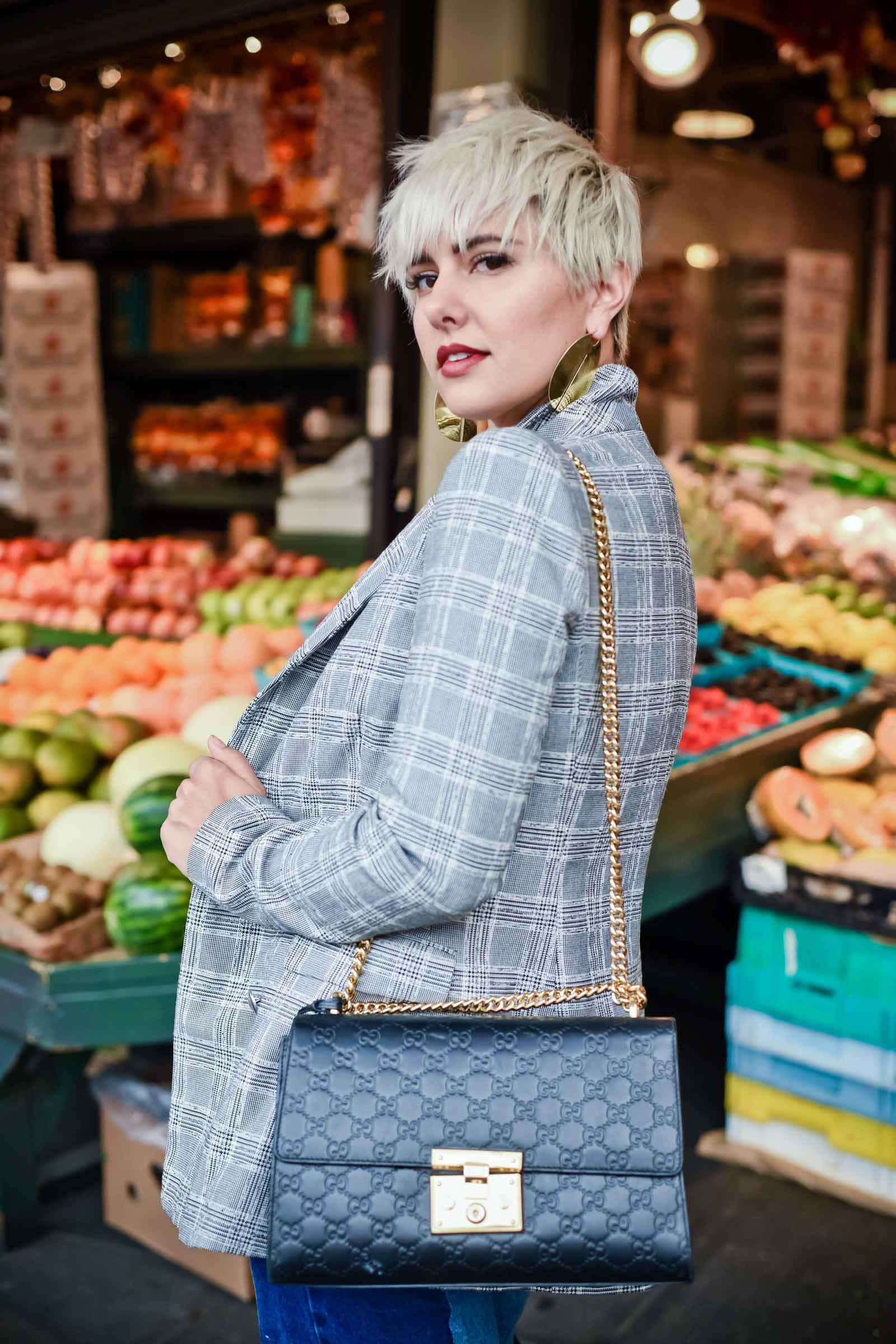 Why We Love It
The easiest way to dress up a t-shirt and jeans, add polish to a look or simple have an outfit suitable for almost any occasion is to throw on a blazer. The end. This is perhaps one of the most transformative pieces you can have in your wardrobe since it can be worn with practically anything and instantly changes your outfit. So that's the blazer part, but this season the silhouette and pattern in vogue are pretty incredible too. From Balenciaga inspired tailored jackets (like mine with shoulder pads) to boxier menswear styles there is a shape this season for everyone and every occasion. A nipped in waist and more structured shoulders creates a more feminine silhouette while a straighter cut gives you a cleaner line and a more boyish look. Lastly the traditional check inspired my classic suiting gives this trend a slightly retro edge while still complimenting anything you wear with it. You really can't go wrong with a check blazer this season.
Fun Fact: This print is actually called Prince of Wales Check in the UK or Glen plaid in the US. For the history of this particular pattern read this fun article HERE.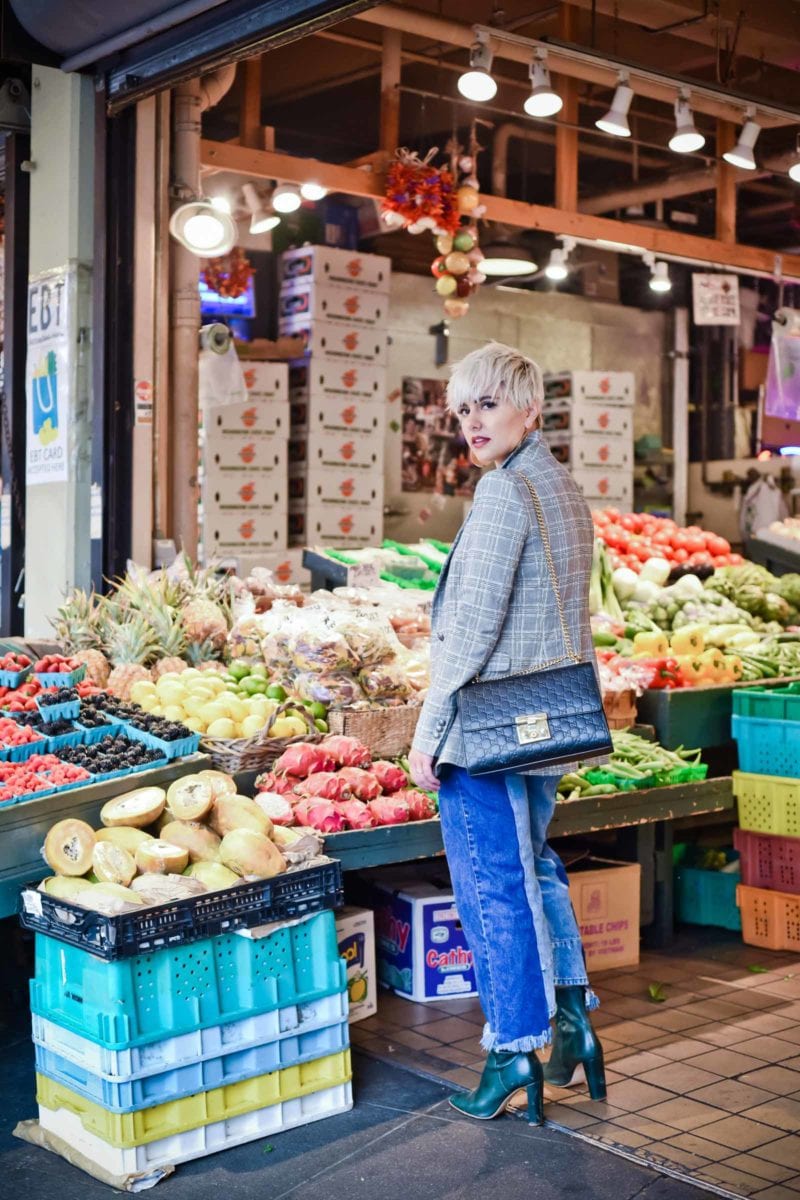 My Favorite Versions
Today's actual blazer is from Zara, last season so unfortunately I can't link it for you. However, there are SO many great options that have emerged this season that you really shouldn't find yourself wanting for AFFORDABLE choices when looking at this style.

Our first option is from Mango and I just love the length on this blazer as it fits that 'borrowed from the boys aesthetic we love so much. It also looks like the shoulders might be padded as well which means belted this blazer will be stunning as well. Next we have 2 options from ASOS that are solid on-trend choices, the first a great menswear option and the second a slightly bolder version of Prince of Wales check. Lastly we have Karen Brit Chick's favorite options ( yes she found this option and deserves 100% of the credit) a $35 option from Target that looks infinitely better on a person than it does on their website. Want to love this trend for just this season and then let it go? This should be your go-to option.
Today's Look
In today's look I am wearing a slightly more funky jeans & t-shirt option and showing how a blazer pairs perfectly with it. The earrings are & Other Stories and keep selling out (but find all of their fabulous earrings HERE.). The t-shirt is a Gucci knockoff (don't tell anyone, for more Gucci knockoff fun check out THIS post.) These green boots are a prequel to the sock boot in an ankle hugging leather, but more on that fun trend later, and lastly the jeans are from Zara last season.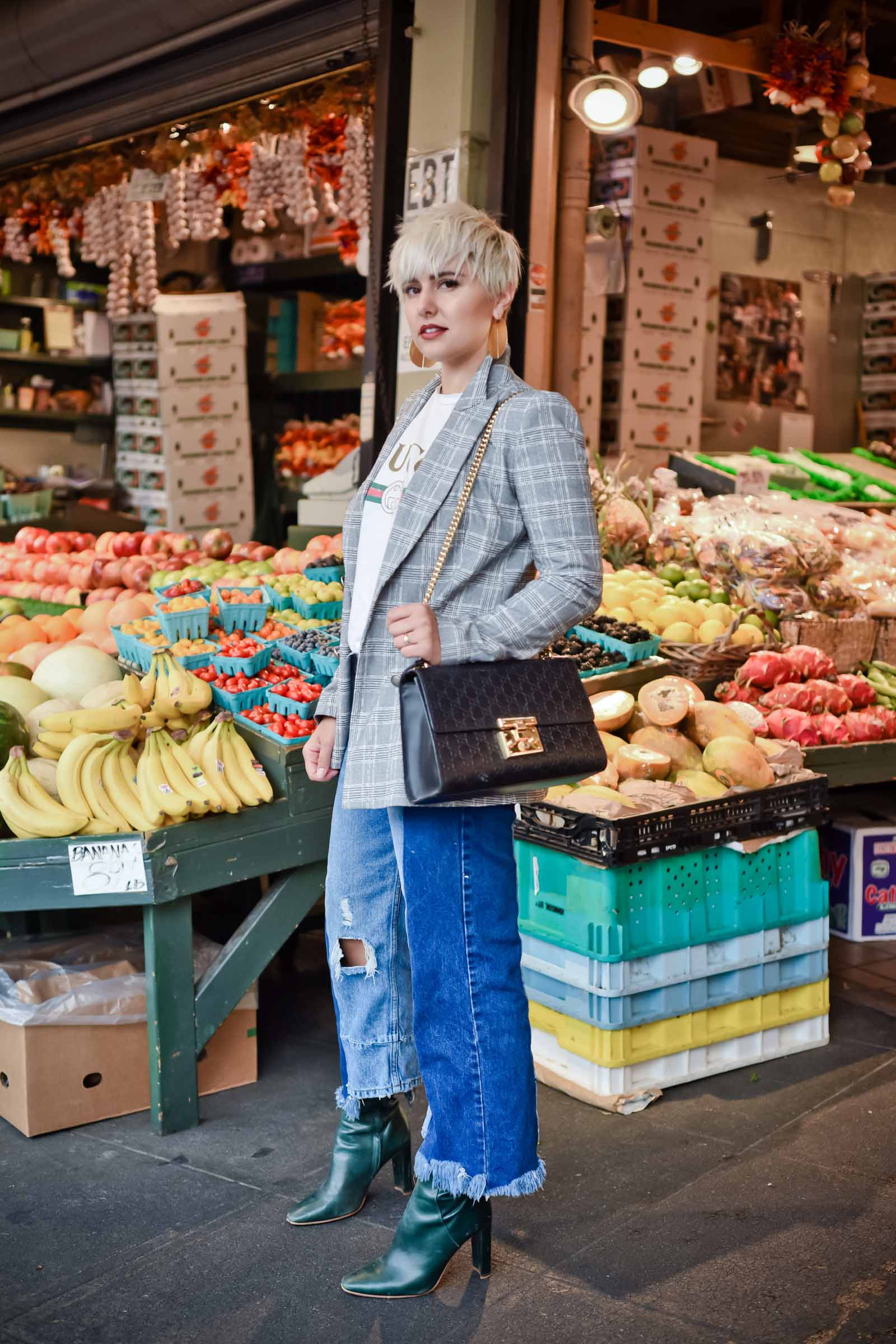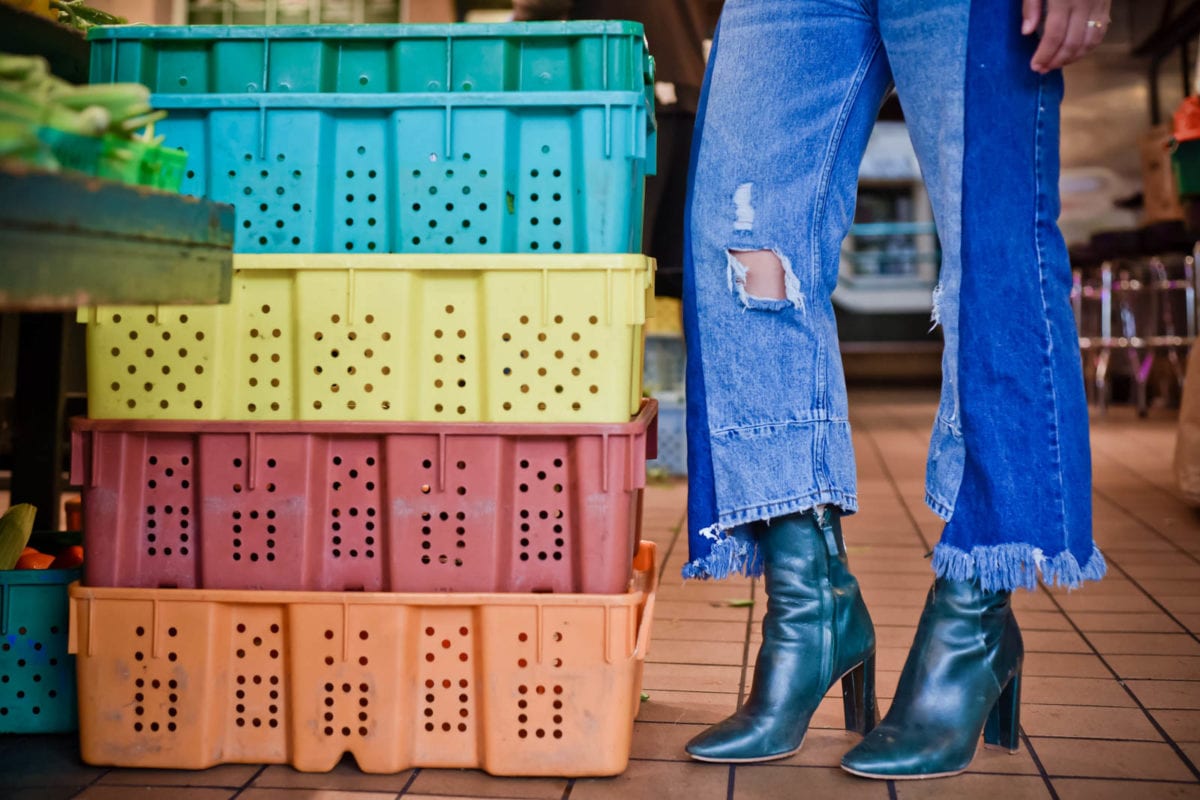 Did you miss #1? Read about it HERE
Photography: Vivian Hsu Photography 
Styling: Rebecca Thayer