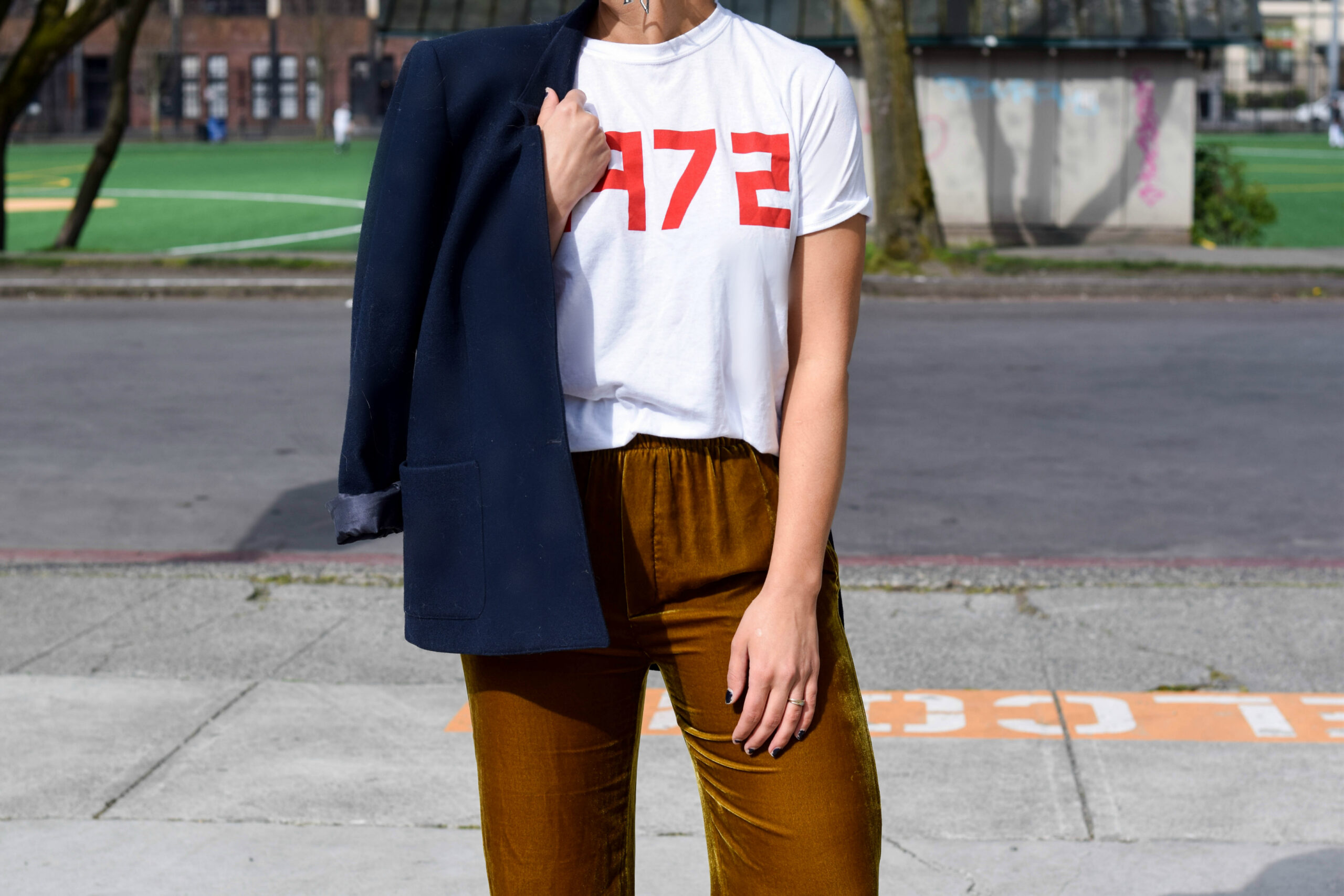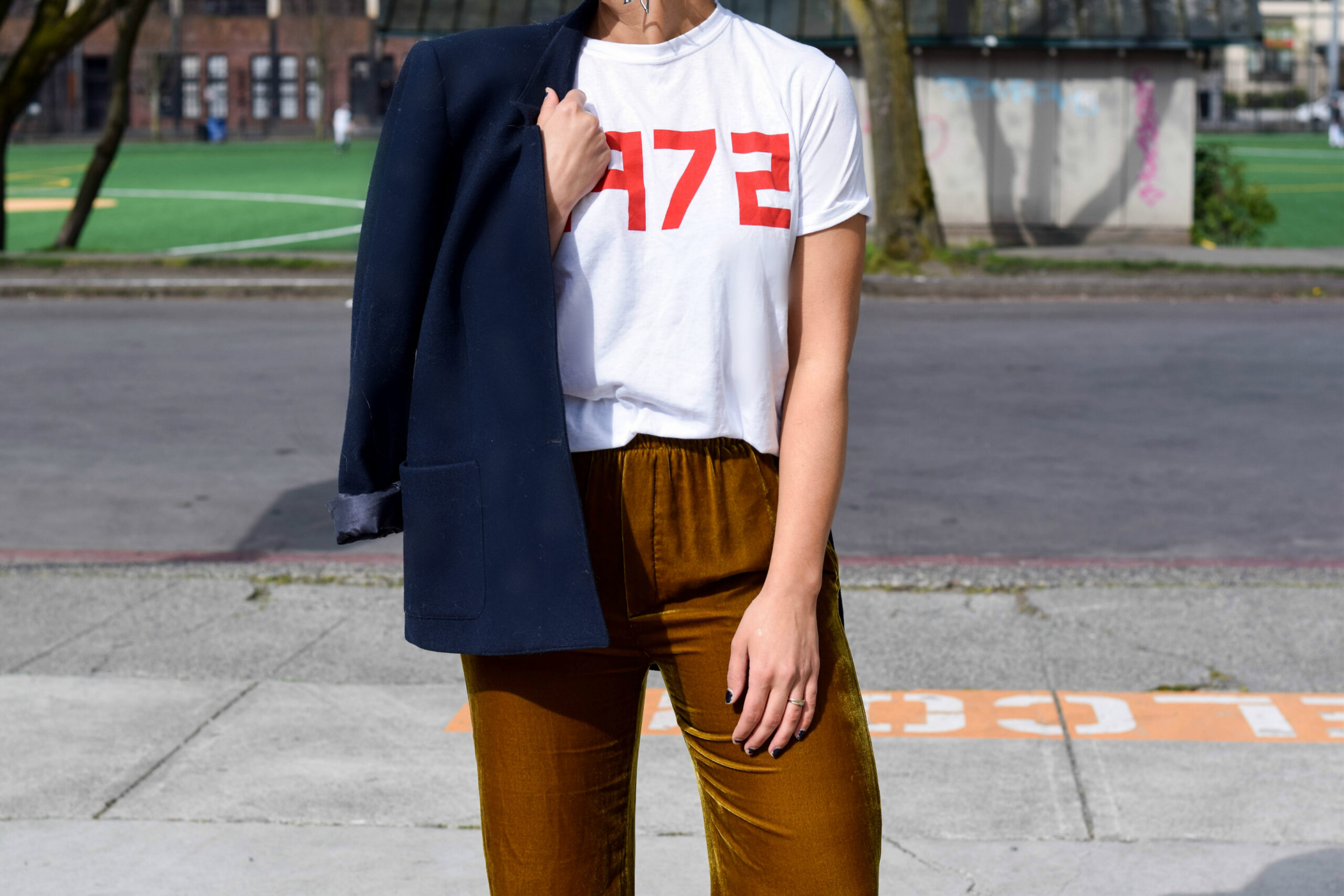 The graphic tee is not new to any of us, we have had them in our closet our entire lives sporting our favorite slogans, our favorite food and yes, even our favorite bands. Recently the high fashion world (Dior especially, Gucci and Prabal) has embraced the graphic tee as their chosen medium for expressing political points of view which has skyrocketed this basic tee shirt back into massive popularity. Our favorite high street brands like Topshop are following suit offering affordable 'Femme Forever' and 'Females of the Future' options that allowing everyone to have their favorite tee shirt show exactly how they feel. For the less politically minded among us this is still a huge trend with favorites like Ganni's 'Cherry Bomb' and 'Space Cowboy' tees stealing the fashion scene.
What is new and exciting is how these t-shirts are being worn. No longer is your tee shirt just meant for wearing with your jeans. Instead these statement tee's are being work under suiting, with pleated Gucci skirts and every which-way in between. T-shirts are now acceptable office wear with the right blazer over them and this democratization of fashion goes hand in hand with the message these graphic tee's are sporting. Get inspired to style your favorite graphic tee with these killer street style looks:
Find your perfect graphic tee by clicking the images below to shop!