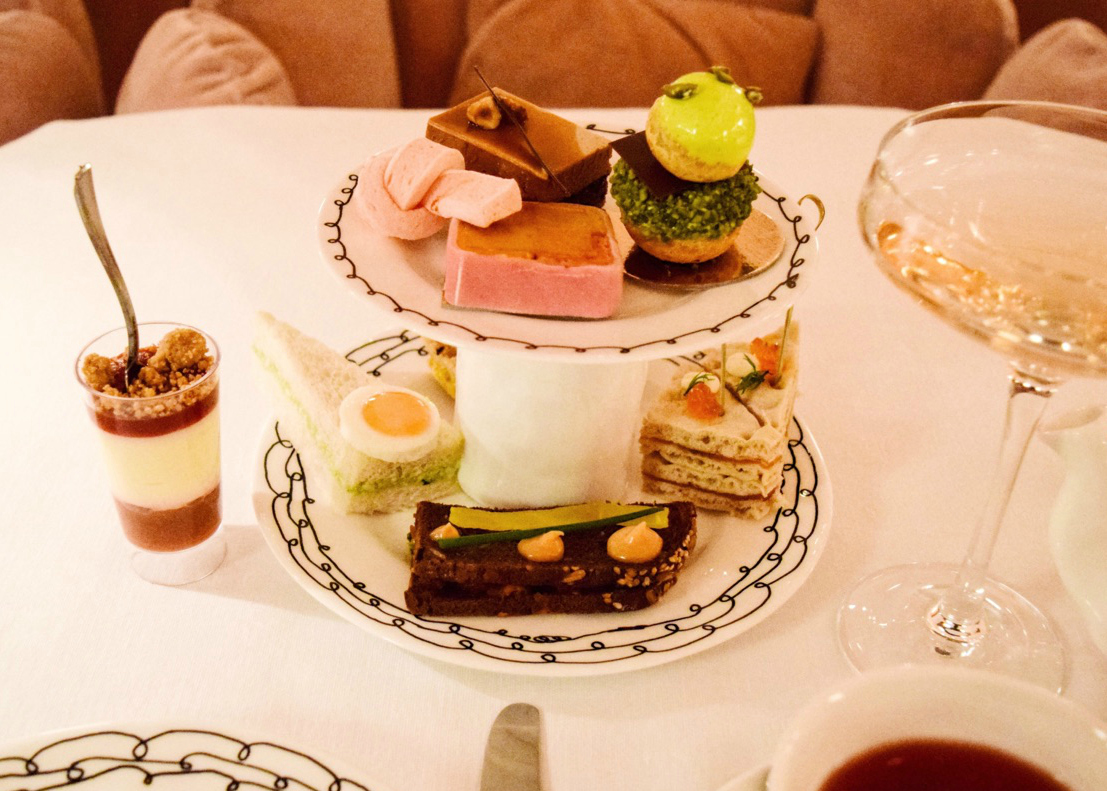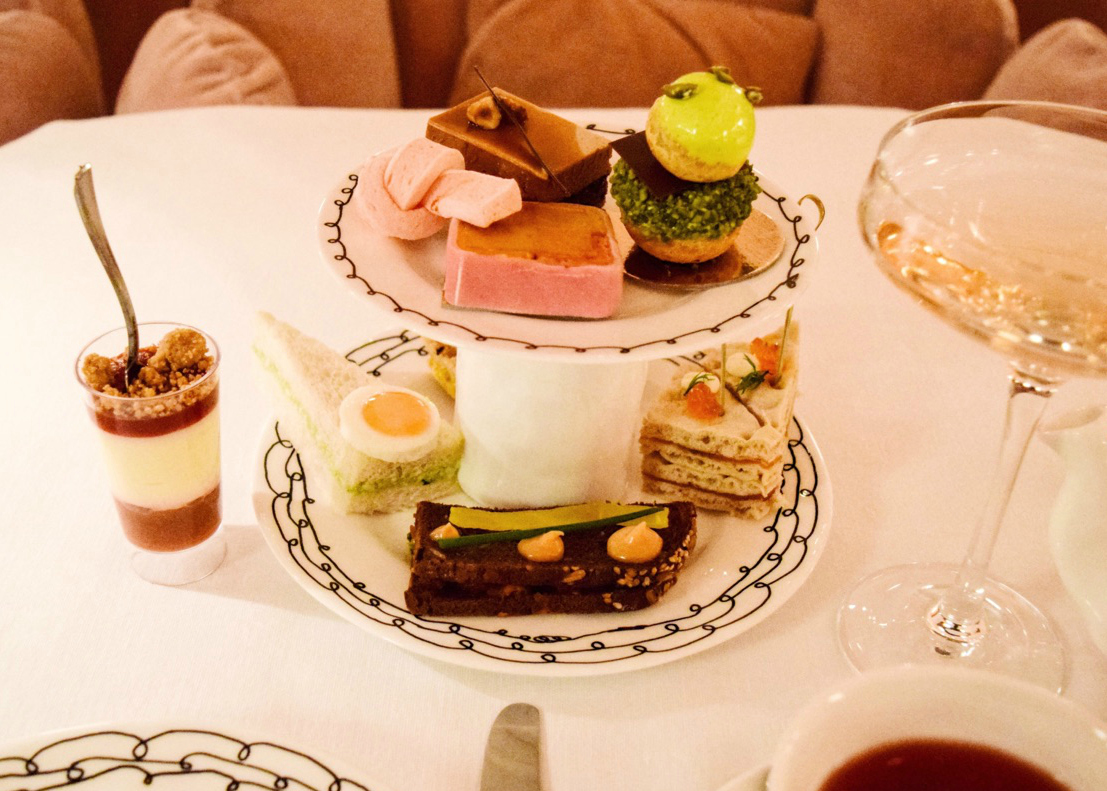 It's National Tea day in the UK today and what a better way to celebrate than with a review of the most amazing High Tea I had ever had at Sketch in London. We happened to arrive in London just in time for Mother's Day so we signed up for the Mother's Day tea. Unbeknownst to us this meant a multiple hour decadent affair that was anything but just tea.
We had to walk for quite a bit prior to getting there so the planned outfit was practical with a touch of whimsy: Sneakers, a pair of culottes and of course the fun bit: a cropped bow top over a puffed sleeve sweatshirt. I was oh so grateful for the sneakers as we cut it close and basically ran across town to Sketch but needless to say we worked up a healthy appetite prior.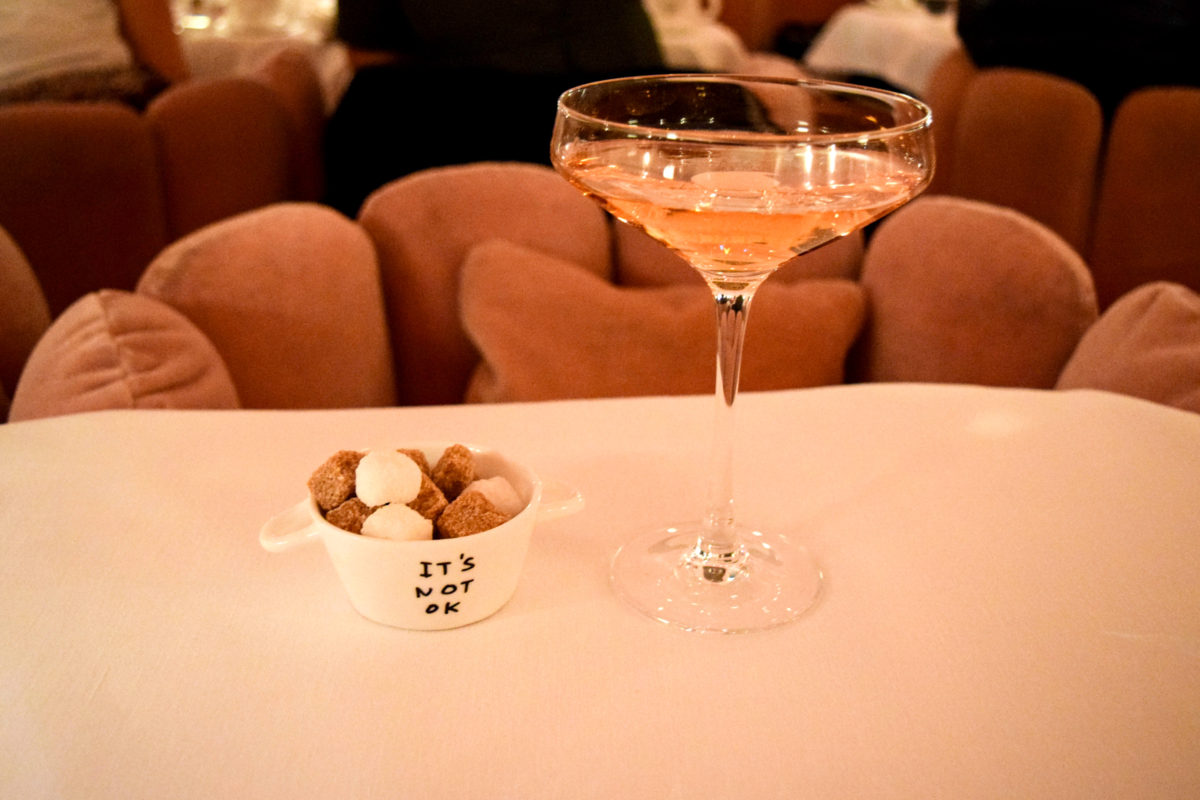 Attention to detail is everything at Sketch from the synchronized uniforms of staffers to the whimsical art on the walls and the beautiful tile on the floor. The tea room itself was visually striking of course with all pink seating, pink lighting and pink suited gentleman who started off the tea with a beautiful, expensive display of caviar. The tea itself was delicious (as was the champagne that accompanied it) and you couldn't help but absolutely fall in love with the serving set itself and its very on-trend graffiti-esque design. The sandwich/dessert plate was overwhelming, and not to mention refillable and after several courses we were visually stunned and very satiated.
The last stop was of course the infamous restroom with egg-shaped 'Pod's' that you could either use to take of into a technicolor space world or to use the restroom, your choice. The moral of the story of Sketch is it is a can't miss experience in London and of course, the most perfect place to have afternoon tea.
Thanks for reading and let me know when you book your next Sketch visit so I can come along!
Cheers!-Rebecca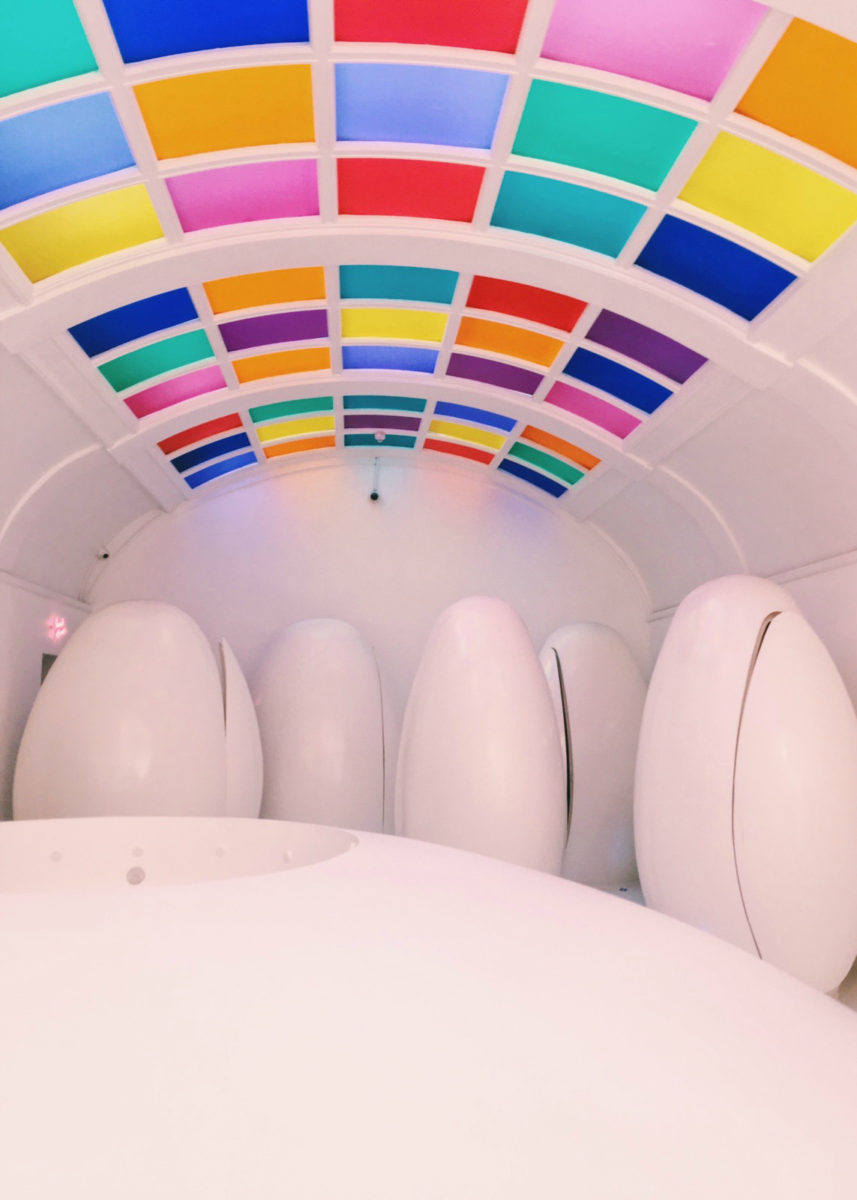 Save
Save
Save
Save
Save
Save
Save