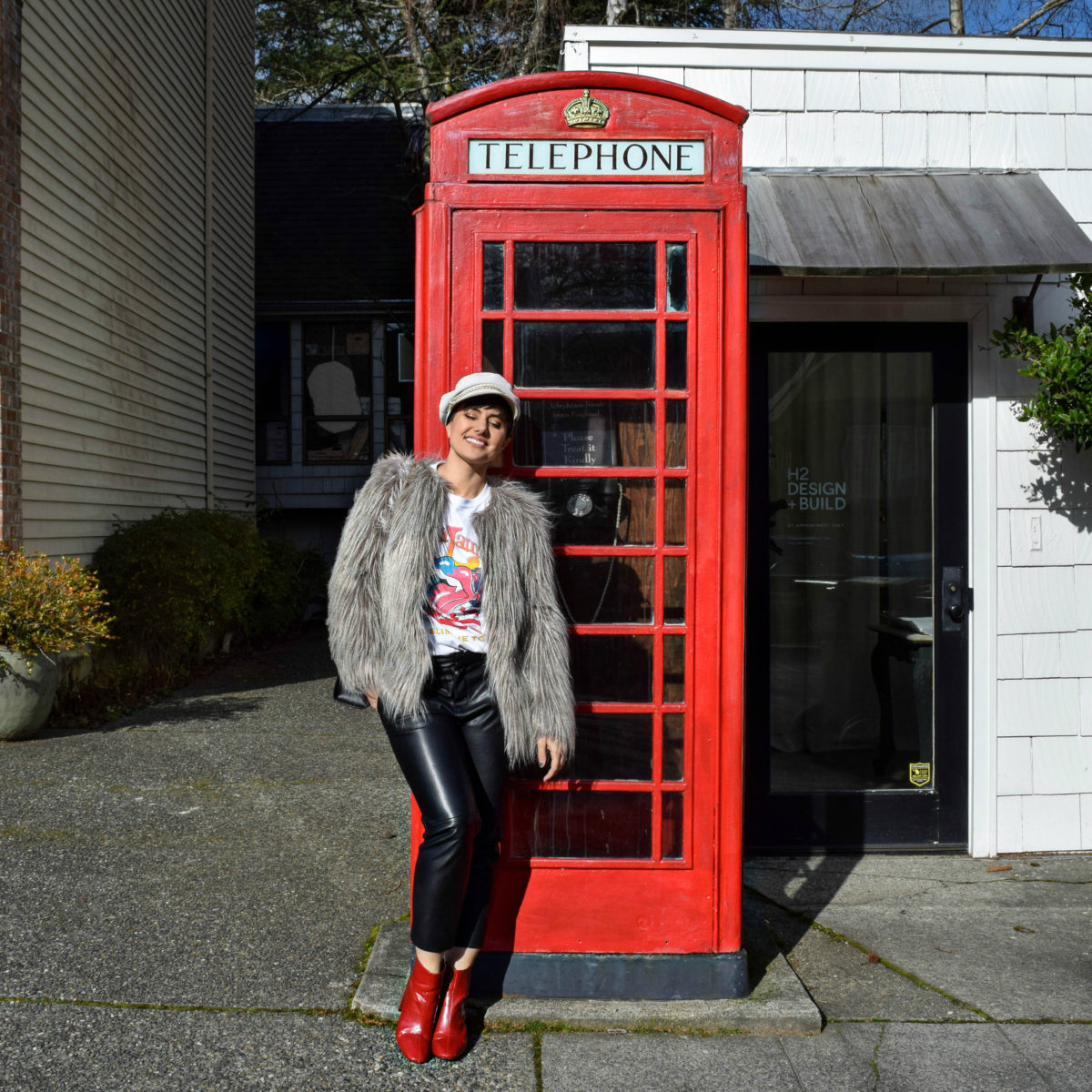 This March I am partnering with Virgin Atlantic as they launch direct flights 'Virgin Style' from Seattle to London and I could not be more excited! As our inaugural trip looms closer there are a few things on my mind, like what to wear, where to go and where to shop of course! Today we are tackling how to master that sartorial red challenge as well as sharing how you can win 2 tickets to London so read on!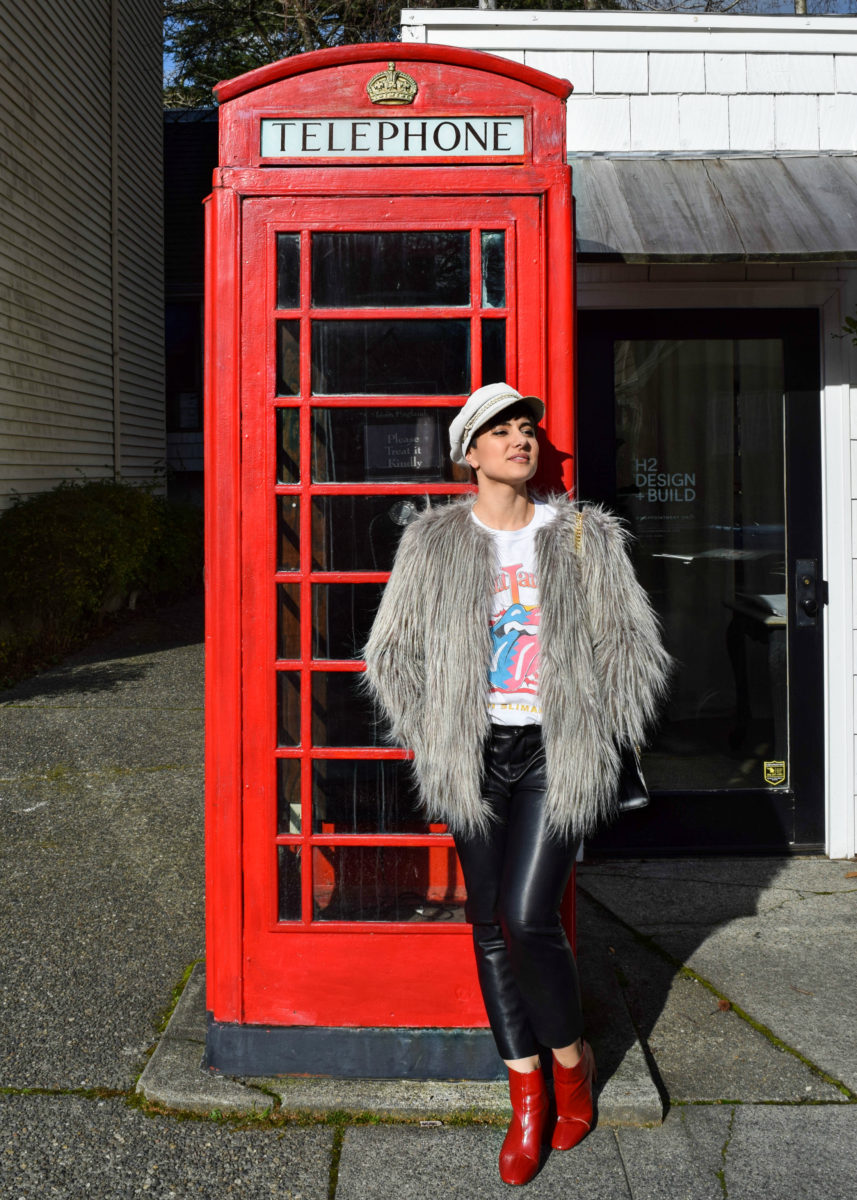 Brixton Hat | Faux Fur Coat (similar) | Bleached Goods Tee | Leather Trousers (similar) | Zara Boots
The obligatory phone booth photo: there are many iconic London attractions but a bright red phone booth that could lead to anywhere has been a matter of pop-culture for ages. Therefore one cannot travel to London without finding one of these shining pieces of history and snapping a photo with one. Which begs the question: what on earth do you wear for this saturated close-up? I did a lot of research looking at phone booth photos from bloggers, to advertisements shot in conjunction to phone both and even every day folks and their photos. My conclusion was this. A neutral outfit is ideal however a pop of red in your outfit will really bring this shot home.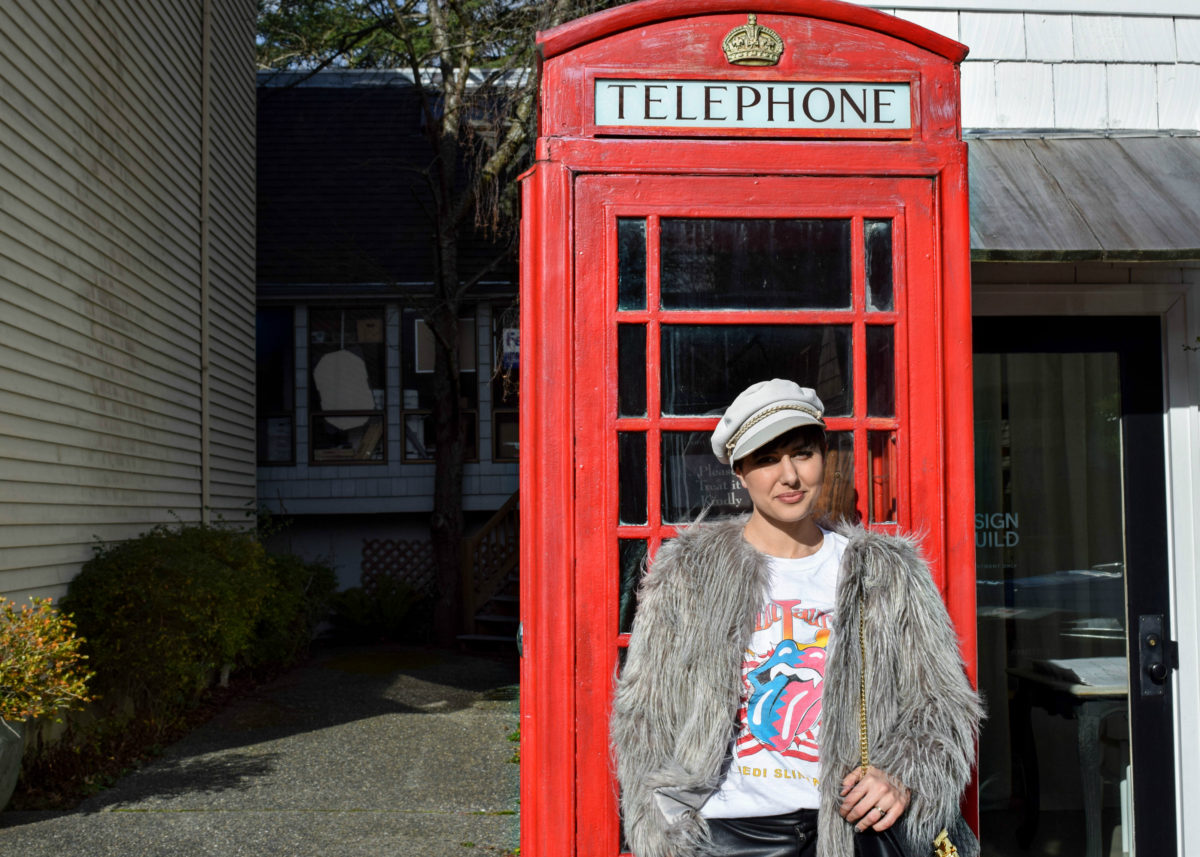 I chose a pair of red patent Zara booties to be that pop but I also selected a Rolling Stones inspired tee, also with red detailing both in an homage to the city and to keep the theme throughout the look. The result is the phone booth actually bringing out those details in your outfit making it look like you were meant to be standing next to it and you belong right there with that phone booth in London.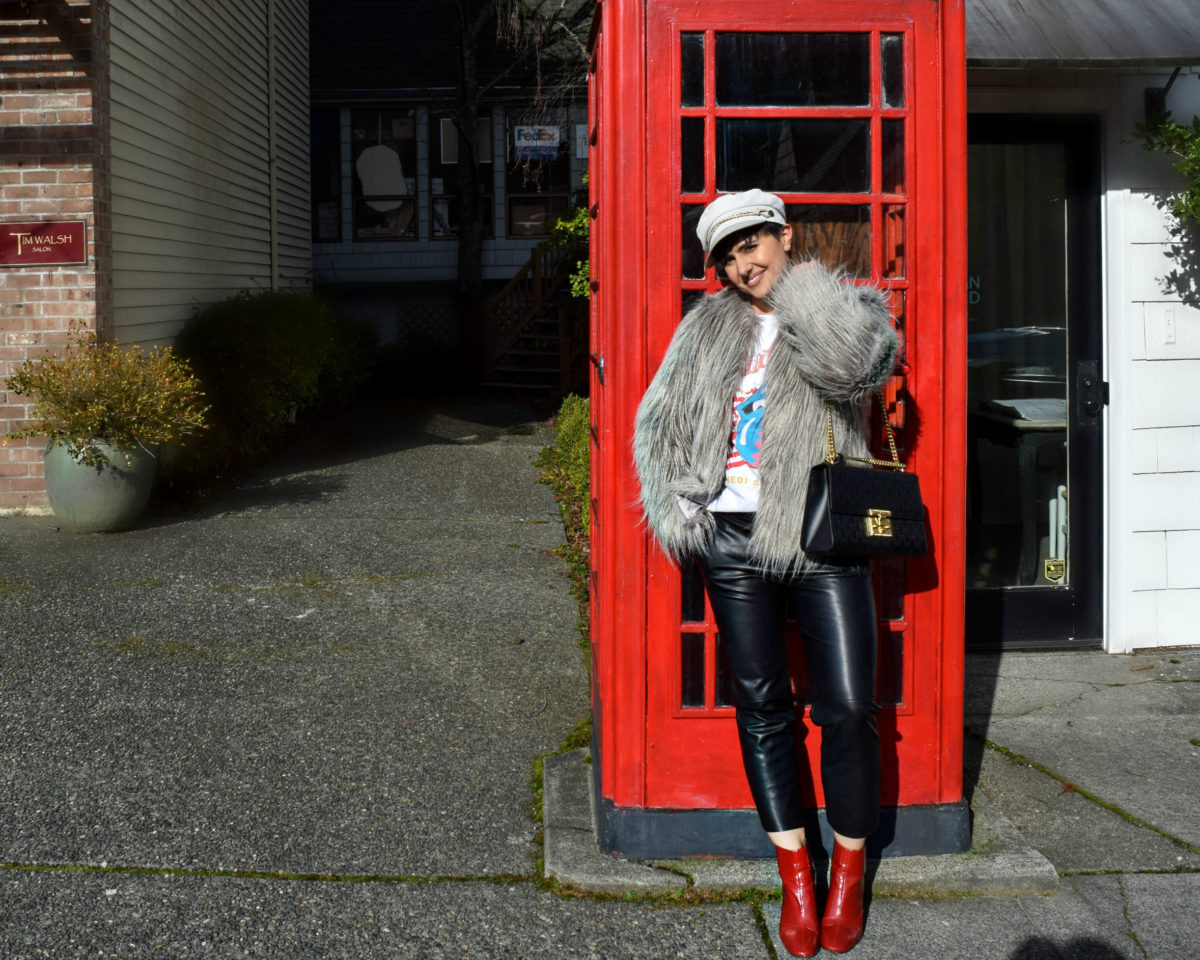 Now for the part you REALLY care about. I am SO thrilled to be traveling to London with Virgin Atlantic but you can be a part of this amazing experience as well. Virgin Atlantic has launched it's Reignmaker campaign, a campaign looking to find visionaries and thought leaders in Seattle who embody what Virgin Atlantic is all about:
Who inspires you with their entrepreneurial spirit? We want to hear it – whether it's your coworker, your significant other, a local celebrity or even your coffee shop barista. Two winners will each receive a pair of tickets to London. Upload a Seattle based photo to Twitter or Instagram. Tag your favorite Seattle Reignmaker and @VirginAtlantic along with #SeattleReignmaker
The contest will close on February 28 at 11:59PST and we'll choose a winner by March 3 on your selected social channel.- Virgin Atlantic
For more details and contest rules visit: blog.virginatlantic.com/seattlereignmaker and stay tuned as I will be announcing my #SeattleReignmaker nominee later this week on Instagram! Good Luck!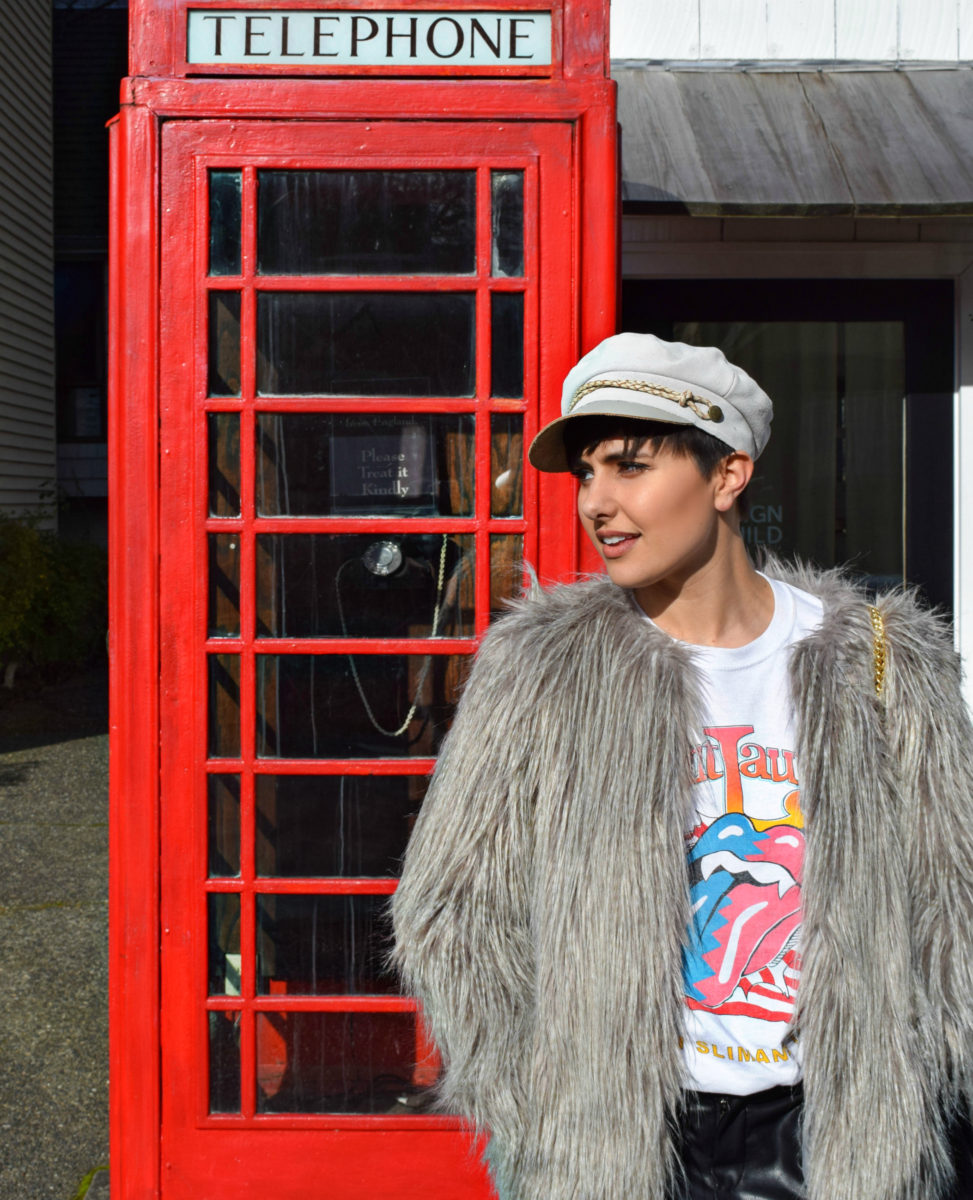 *SPONSORED POST: In Partnership with Virgin Atlantic, all thoughts and commentary my own.
Save
Save
Save
Save
Save
Save
Save