Nordstrom just launched it's KBEAUTY Pop-Up Shop this Friday featuring Korean Beauty products and I am officially in love. I visited the physical shop on Friday and absolutely loved while being simultaneously overwhelmed by the many options and different products I had never even known existed on the market. Korean Beauty is a somewhat cult-ish category of products, it is said that South Korea is 10 years ahead of the U.S. in their skincare product development and whether or you not you believe from what I have seen their products do color a different scope than I am used to and at a much more affordable price (at least in the assortment chosen for Nordstrom.) Before you buy do be sure to read the product descriptions on Nordstrom's site, they are as thorough as I have ever seen them and accurately describe what the product does for you (labels added in English on the actual product give you accurate information as well which is a real bonus.) Here are my thoughts, what I bought and what is still on my wish list from the Nordstrom KBeauty Pop-In shop.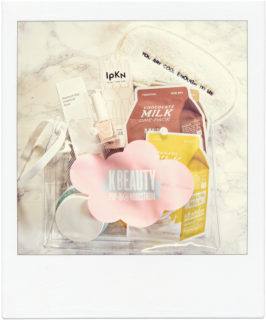 So here is everything I bought:
Egg Cream Face Masks: Yes, you read right, egg on your face, which I vaguely remember reading was a thing in the 1800s but who knows, it's cool now too. I tried one of these bad boys last night and while it was a lot more 'wet' of a mask than I was anticipating my face does feel pretty darn good.
Perfect Day Makeup Fixer: This may sound too good to be true and I thought as such but I bought it anyway. At 4pm on Friday I 'spritzed' my face (after 4 failed attempts) I finally hit my face and laughed as I thought, 'well at least it feels nice.' To my surprise it actually worked and made my cheeks look freshly highlighted and bronzed and it really did refresh my makeup. I am going to use this 24/7, every day for the rest of my life.
Me Factory Foil Sheet Masks: This one boasts pig collagen… it looks less messy than the egg cream and was selling like hotcakes so I bought a box because I guess I will try anything for beauty.
Lime Tea Tree Salt Scrub: In addition to smelling AMAZING this body scrub came highly recommended for its magical exfoliating and detoxifying properties.
IPKN Radiant Cream Primer SPF 15: While we are on the subject of life changing products, the line of primers by this company IPKN are INSANE. They have green base color correcting primers, purple base and this radiant cream just to count a few. Not only did they read your mind as to exactly what you need on your face prior to putting on makeup, with SP15 and everything else going into this magical cream it might actually replace the makeup you were intending to put on because after using it you will be good to go. This particular one I chose is known for giving you a radiant, dewy, highlighted look and I had to fight someone for it so it has to work.
Cool Enough To Me Sleep Mask: Look like the cool, universally expecting person you are while getting a great night's sleep. I thought this was cool hence why I bought it.
ONNU Nail Lacquer: I probably didn't need another nail polish but the colors that were offered were so hard to resist with names like 'Shrimp Cream' (my blush color), 'Tomato Ketchup' (the perfect red) and 'Cotton Jean' (the perfect light denim wash.)
Milk Face Masks: These 'milk' themed face masks with various proposed outcomes based on the flavor, toning, firming, mosturizing, are all sold out. Sorry guys. Check back though because who knows they might get more later.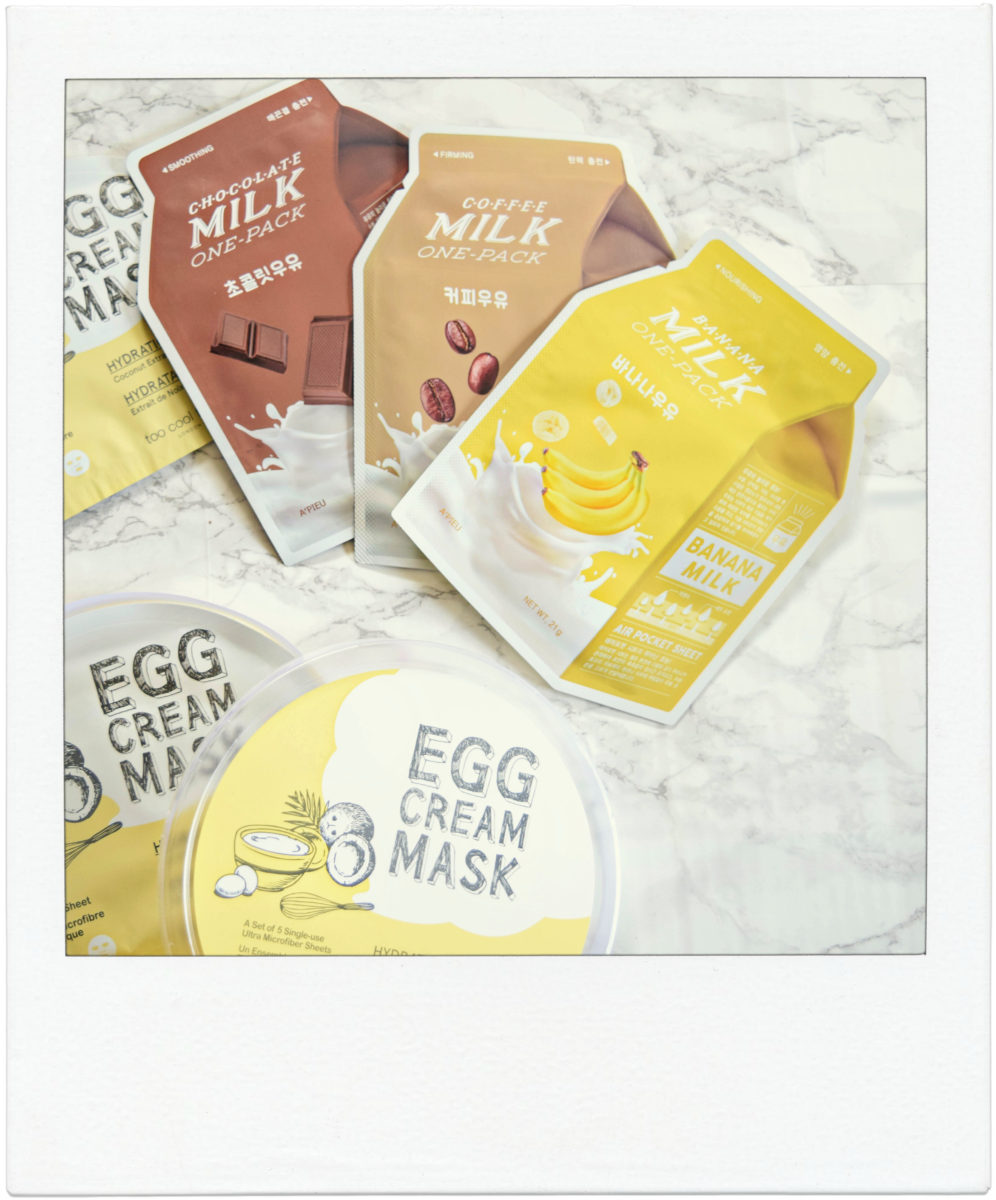 And here is everything still on my Wish List: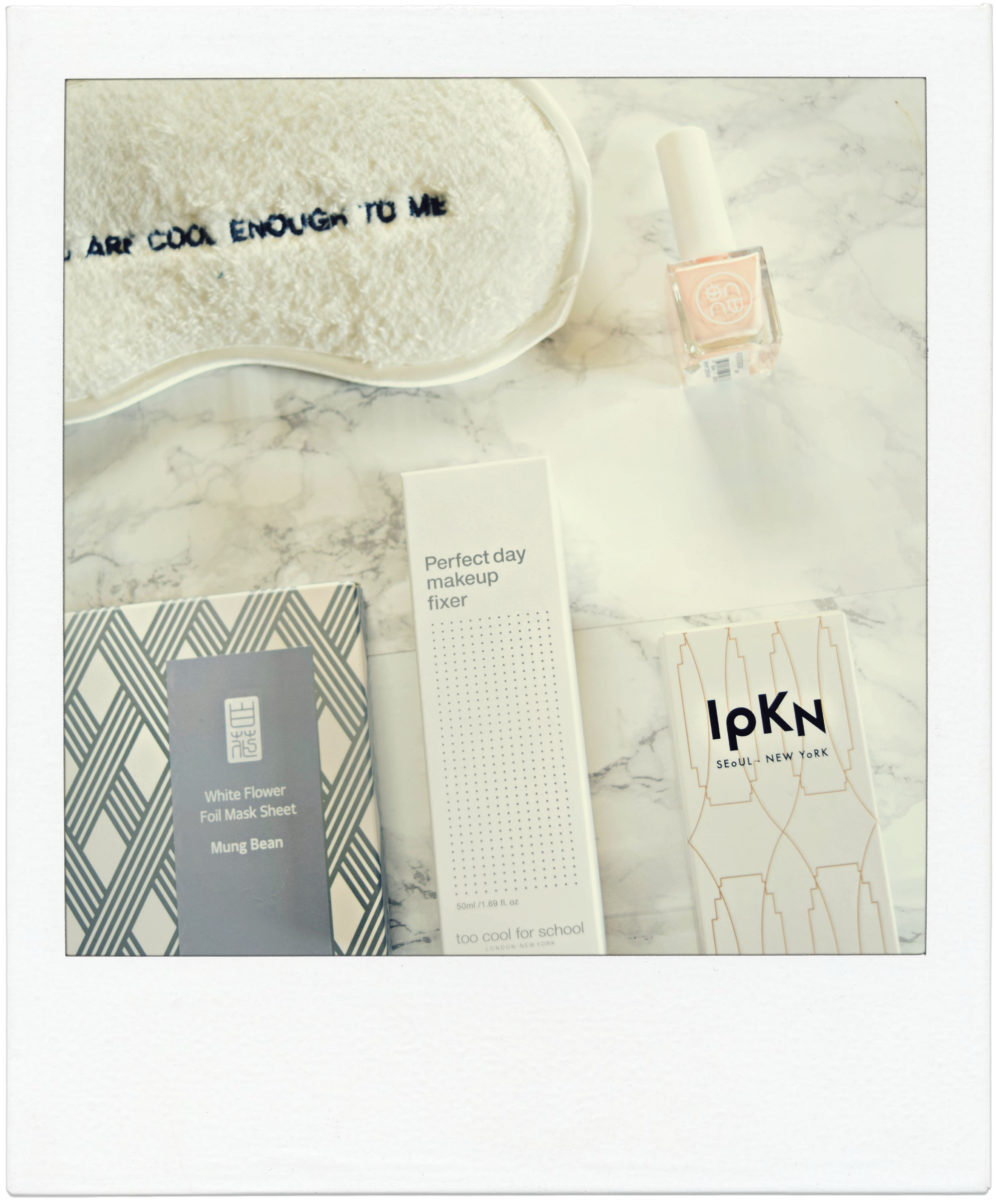 Happy Shopping and thanks for reading!-Rebecca
Save