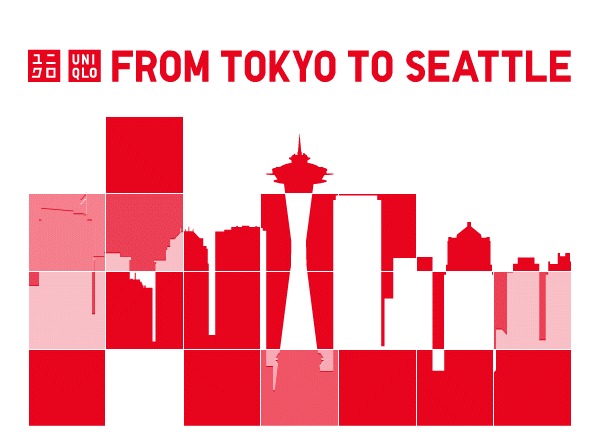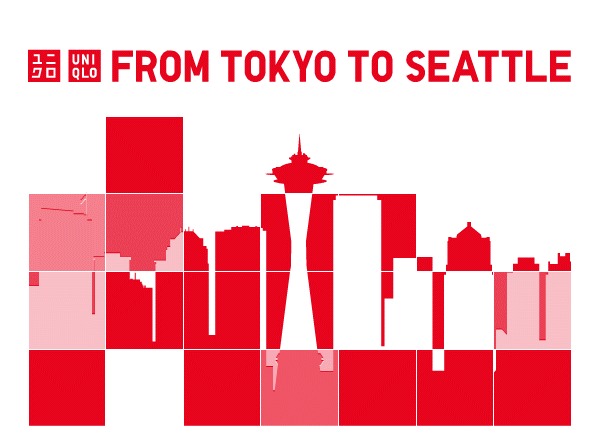 Thursday night I attended the preview shopping event at the Northwest's first every UNIQLO store and it was a blast. If JCrew, Old Navy and American Apparel had a baby the result would be UNIQLO a store packed floor to ceiling with perfectly stacked colorful preppy basics at a very affordable price. Other than what to buy, the biggest concern of the evening was whether you pronounce the label like UNIQUE _ LOW or UNI-CLO but we were assured either was works since it stands for Unique Clothes. So here are my 5 reasons why YOU need to check out this new store, even if it does mean crossing Lake Washington.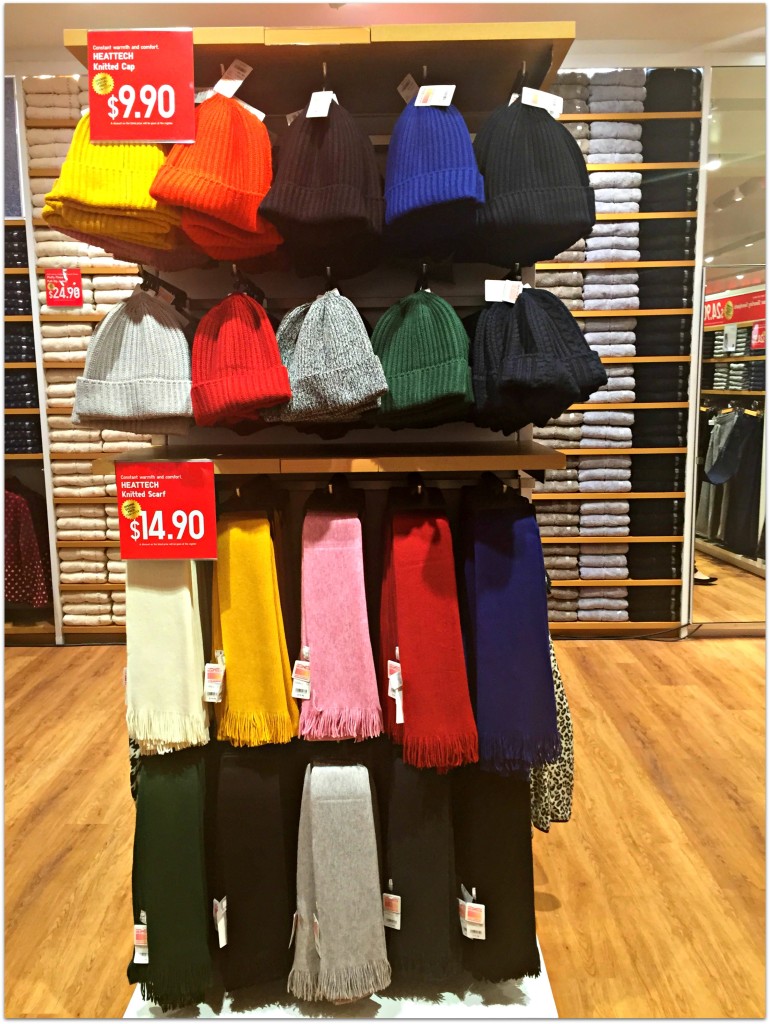 1. YOU CAN'T BEAT UNIQLO'S PRICES ON BASICS
Formed on similar principles as stores like American Apparel, UNIQLO has everything to dress you from your head to your feet and everything in between in clean and simple designs and colorful prints. Not only are their pieces easy wardrobe staples they are exceptionally affordable. Where else can you pick up two brightly colored turtlenecks to layer and make a killer look from for under $30? Also for their opening weekend down coats are $20 off which means you can be warm cozy and stylish without breaking the bank.
2. THEIR STYLING IS AWESOME
Basics on their own are always a must have but under UNIQLO's styling purview they become something special.  Similar to JCrew where their catalogs and merchandising of mannequins are styling lessons in themselves, UNIQLO's presentation of their garments is inspiring with double layered button ups, quilted skirts over leggings and layers any way you can think to do them. Whether you don't know what to buy or you are uninspired as to how to wear something UNIQLO's styling examples are sure to fix that problem.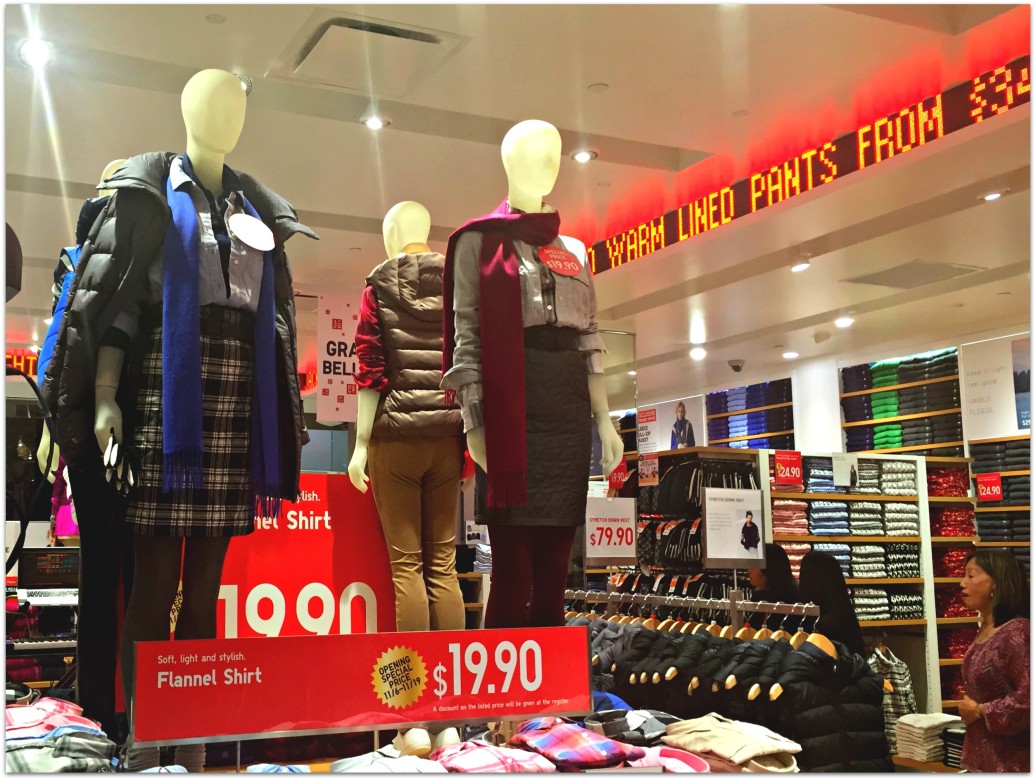 3. YOUR BOYFRIEND WILL LOVE THEIR CLOTHES JUST AS MUCH AS YOU DO
If your boyfriend/husband etc actually likes to go shopping with you, congratulations, that isn't the case for the other 95% of us but every so often a retailer comes along that they want to shop at just as much as you do. UNIQLO is that retailer. In fact, it was my boyfriend that first introduced me to the company before there were even rumors of them setting up shop in Seattle. Their secret to attracting all the men in our lives? Great basics, easy fits and good solid quality, exactly what every guy looks for in his next pair of jeans, a new sweater etc. Plus the onsite hemming doesn't hurt either.
4. EVERYTHING IS LINED WITH FAUX FUR
Ok maybe not absolutely everything, but they have skirts, jackets and pants who's outer fabrics are presentable, fashion textures yet inside they hide soft furriness that cozies up against your skin. As the temperatures drop and we struggle to find the balance between looking presentable and being as warm as humanly possible UNIQLO has you covered.
5. YOU NEED SOME COLOR IN YOUR WARDROBE
Yes Seattleite, I am looking at you, with your gray on gray outfit that is the most colorful thing you wear. UNIQLO's pieces come in rich, beautiful hues that will brighten up your wardrobe even if only through an accent piece such as a brightly colored beanie. I will even go so far as to say wearing some of their colorful garments will brighten up your day too because who doesn't love a lime green turtleneck layered over another cobalt blue turtleneck? Sounds like fun to me.
The moral of the story is that UNIQLO is popular around the world for a reason and as Seattleites it's time that we caught up. If you aren't from Seattle you are still in luck because UNIQLO also has a website you can shop HERE: UNIQLO.com.
Thanks for reading and happy shopping! -Rebecca2. THEIR STYLING IS AWESOME