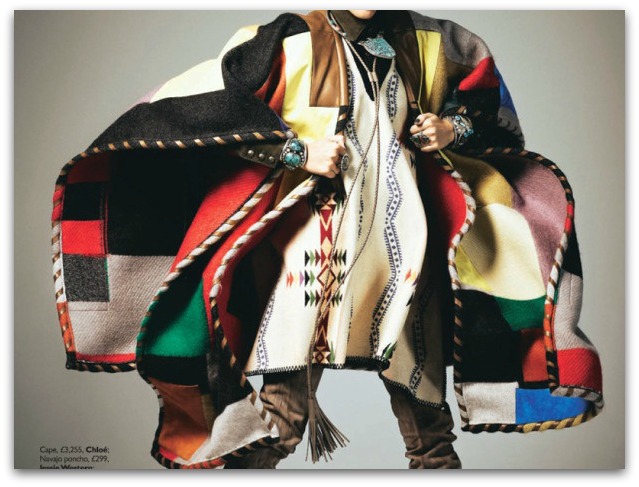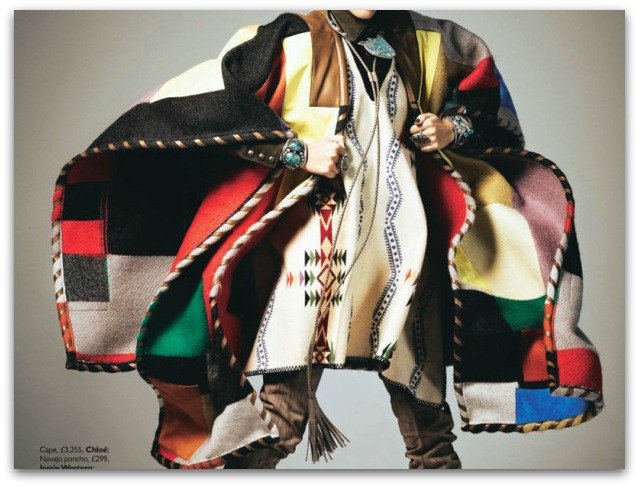 The 70s were a crazy time of experimentation for the world and for fashion and some of the trends that emerged weren't the most logical or the most attractive. So little did we think (or rather did our parents think) that 40 years later we would be reviving some of the more um… interesting trends such as the miraculous hodge-podge that was the Patchwork trend. Luckily for us it was the uber chic fashion label Chloe holding out their hands and leading us with patchwork oversized shag fur coats and pieced together denim works of art. This certainly isn't your mother's patchwork we are talking about but there are still rules you should follow when wearing it in order to ensure that stays the case.
Here are my 4 Tips for Wearing the Patchwork Trend Like a Pro (and Not like your Mother, sorry Mom!)
1. Texture is EVERYTHING. This is a new concept for the trend, you don't necessarily need different colors or prints to accomplish this chic look. Instead mix tonal colors together that have different textures for a modern take on this trend.
2. Print is NOT Your Friend. I know you are probably thinking wait, then what is patchwork if not mixed prints but not this season. Print on print in patchwork is very hard to do well so stick with mixing solids, even brights for that print-mixing feel without the eyesore.
3. When in doubt go for DENIM.  This may seem counterintuitive but denim is actually a great starting place for the patchwork trend. Regardless of whether the '70s version of 'patchwork' has been in or not patched denim always has a place in our closet so it feels more familiar. Contrasting shades of denim feel much less 'out there' than contrasting colors or textures so start here if you are still hesitant about the trend.
4. Last but not least, FUR IS YOUR FRIEND! (Or at least the Faux kind is.) Probably the most iconic thing from Chloe's Pre-Fall collection that really hammered home the beauty of the patchwork trend was Chloe's insane mulit-colored Shearling coat. In rich autumn hues and an unstructured silhouette it was really something to behold. It accomplished both the textural patchwork play as well as color mixing while still looking artfully put together. Take a few lessons from this piece and don't be afraid to try a shearling or faux fur patchwork coat. While this is definitely on the bolder spectrum as far as embracing the trend I think the design of some of these pieces is so elevated they are sure to be in your closet for seasons to come (see my favorite TIBI Coat here.
Thanks for reading and happy shopping! Will you be wearing patchwork this season? Let me know in the comments below. Cheers! -Rebecca