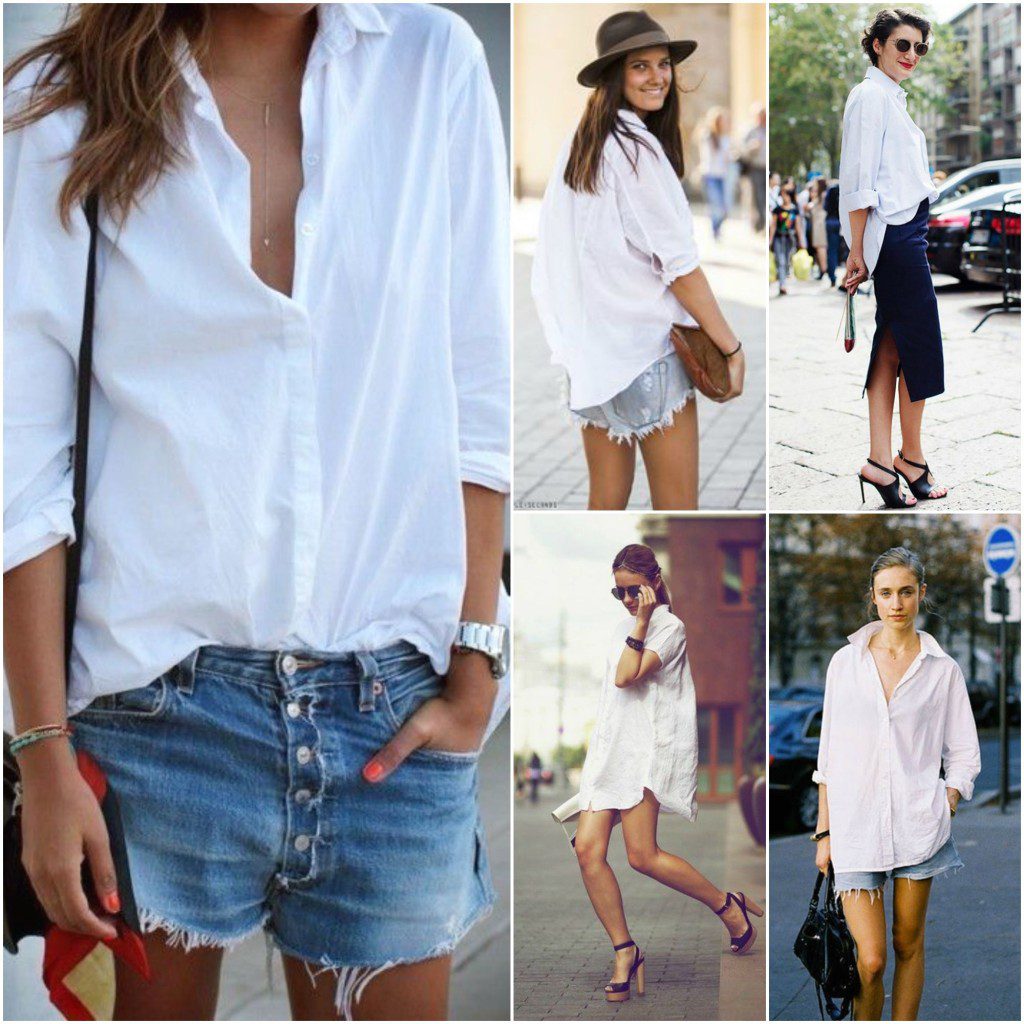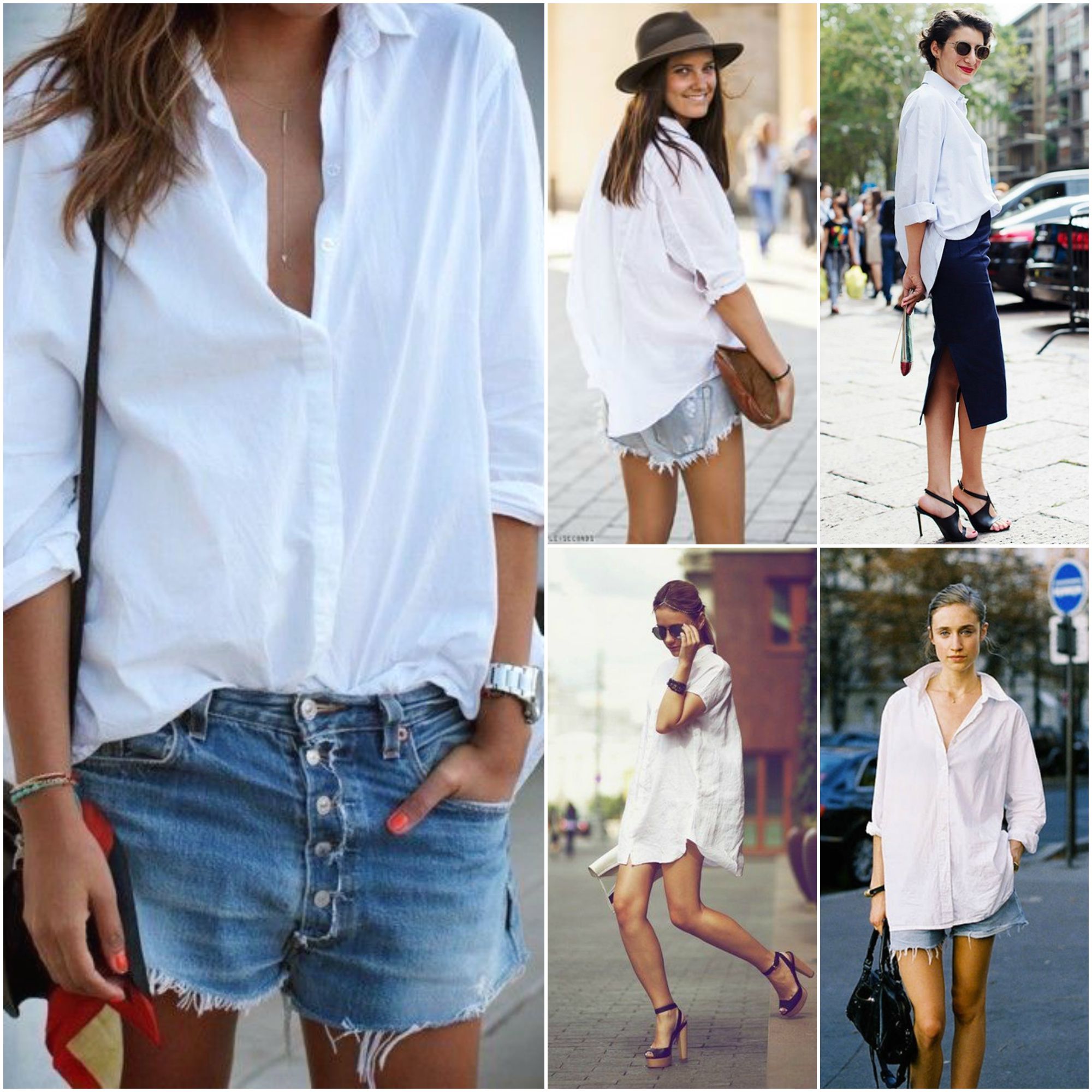 There is something fascinatingly utilitarian about a clean, crisp White Shirt. Make it tailored and tuck it into a suit and you are ready for work or fray the edges and wear the largest version you can find with a pair of sneakers and you have yourself a street style star moment. Perhaps it's our obsession with a 'borrowed from the boys feel' or the recent move toward such strong trend driven looks, like the 70s, that has us grasping for a return to the beautiful basics but no matter what the impetus the White Button-Up is the hottest item you need in your closet.
If you have been following street style lately you might have started to suspect that White Shirts are having a moment, a BIG one. However looking at Pinterest and you might find that this isn't really the newest of trends, chic women everywhere have been stealing their boyfriends' button-ups for years (hello Holly Golightly.)  But this season the White Shirt is especially notable as this more street-worthy trend has made its way to various Fall 2015 Runway Collections letting us know that it is really time to take notice.
From Dior to Michael Kors, everyone was interpreting the White Shirt on the runways for Fall 2015. No longer simply a stand alone piece or a layering piece, the White Shirt has been made to go under crop tops and neckties or shown as a dress worn loose and oversized or simple and unbuttoned. The detailing on these 'new White Shirts' hitting the market is exception as well. Designers are adding everything from fringe to unique tailoring; stripes to unconventional collars, little details that make the trend feel fresh and new and make all of us lust after a new version of a staple we have probably owned in some form or another for years.
Another way the White Shirt is being reinvented is as an underpinning for all of those pesky crop tops that seem to be showing up all over the place. This again is not new, we can always look at shrunken vests over boyfriends shirts from the 80s for inspiration, but it does feel original as we head into fall and want to reinvent some of our more fun mid-drift baring summer pieces in a more sophisticated way for the colder months.
Regardless of whether you choose to use the White Shirt as your foundational piece or as your statement item it is beyond question that you need at least one GREAT white button-up in your closet. Here are some of my personal favorites below across several price points all with unique features to make them fitting staples in any fashionable woman's closet. Happy shopping and thanks for reading! Cheers! -Rebecca
*All Header images from Pinterest
HERE