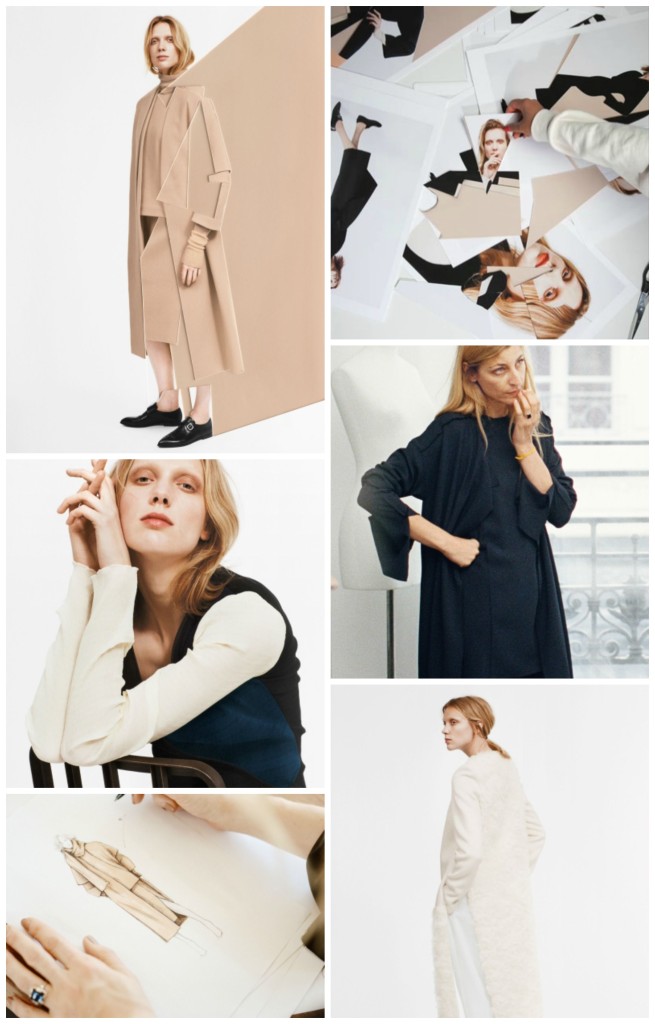 & Other Stories is one of the best kept secrets of hardcore Fashionistas worldwide. With only 1 store in the United States and a fairly recently launched website you have to know about the label already to even start to know where to find it. The behemoth H&M however is the parent company of & Other Stories which makes it even more surprising that this cool younger sister has managed to stay under the radar for so long.
H&M has been doing celebrity and designer collaborations with a great deal of success so it wasn't surprising when & Other Stories quietly announced they too would be doing a collaboration, yet with someone you probably have never heard of.

Ada Kokosar is a street style and New York stylist who's personal style is incredibly iconic while her styling is also phenomenal. All you need to do is look at her credits at this most recent fashion week to see her styling and the street style photos to find her attempting to dodge the cameras while leaving a striking image of originality behind. Her trademarks: layering, minimalism juxtaposed with statement pieces all combined with an effortless feel. It is no surprise then that & Other Stories consistently emphasizes layering in all of its advertising for her subversive collaboration.

Viewed independently, each item the Ada Kokosar & Other Stories collection is beautiful, uniquely created with an exceptional eye to detail; beautiful basics or wardrobe staples if you will. However, when you combine an entire 'look' together the way they were intended a work of art of silhouette, texture and depth takes form. Take the top row from the 'Camel' look for example. Independently you have a stunning architectural coat, a cocoon/shell top, a minimal turtleneck sweater and a chic skirt. Any item on its own would be an interesting and versatile addition to a wardrobe but combined with Ada's unique styling all worn together they become something else entirely. 

This isn't a collection to purchase for the name of because everyone around you is tripping over themselves to get a hold of it. You buy this collection to get designer quality garments that will be different than anything else you own and will reflect a refined, incredible taste that we all wish we had. It is no secret that Ada Kokosar dresses herself in only the finest of labels especially Celine and this & Other Stories collaboration has achieved exactly that type of aesthetic that we can only aspire to.
Now you are one of the people who knows about & Other Stories and their fantastic collaboration out today and now you are one of the 'in the know.' So use that knowledge and snatch up one or several of these beautifully designed garments because I promise, they won't last very long.
Thank you so much reading and happy shopping: find the entire collection HERE.
Cheers! – Rebecca