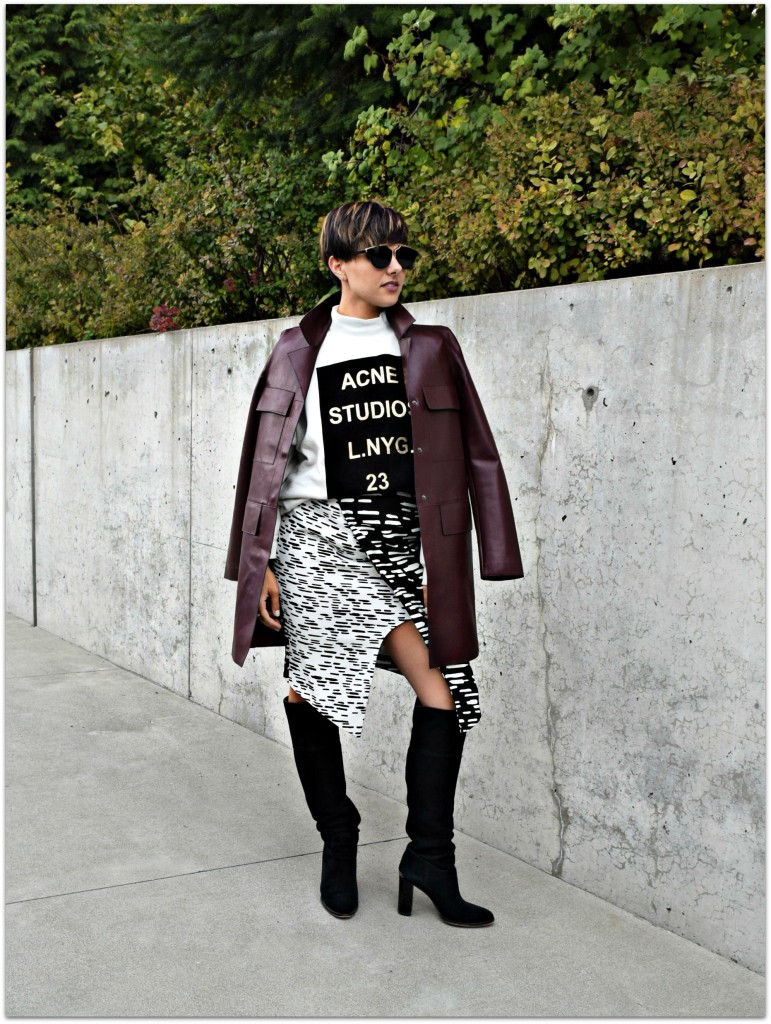 Ever so often a trend comes along that you love to wear but have to be careful with. For example, today's coat when worn with too 70's of an outfit tends to make you look like you stepped off the set of Magnum PI. So how do you wear a leather coat without looking like you need to grab your aviators and go arrest someone?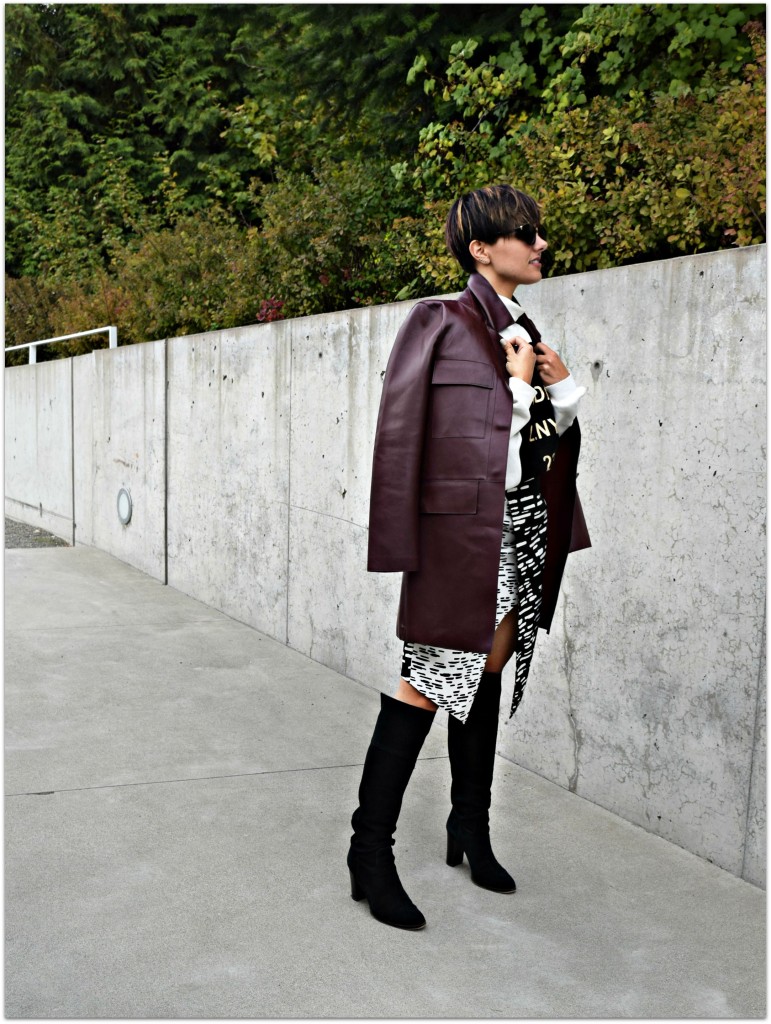 Leather toppers or long leather coats can be intimidating to wear because they are such a bold and unusual piece but done correctly they can be an incredible wardrobe addition. With so much leather in one piece wearing additional leather items in conjunction with a leather topper is not advised. Suede on the other hand, such as in the form of today's boots can provide contrast to the sleek leather and would be a great choice to add softness to the look. In order to avoid playing too heavily into the 70s trend while wearing this coat I like to opt for more modern elements in my outfit, such as a more architectural top and skirt that feel very current if not slightly fashion forward. Taking a cue from the street style scene draping a coat rather than fully wearing it also takes away a bit of the extreme tailoring and allows for a more casual take on the leather coat.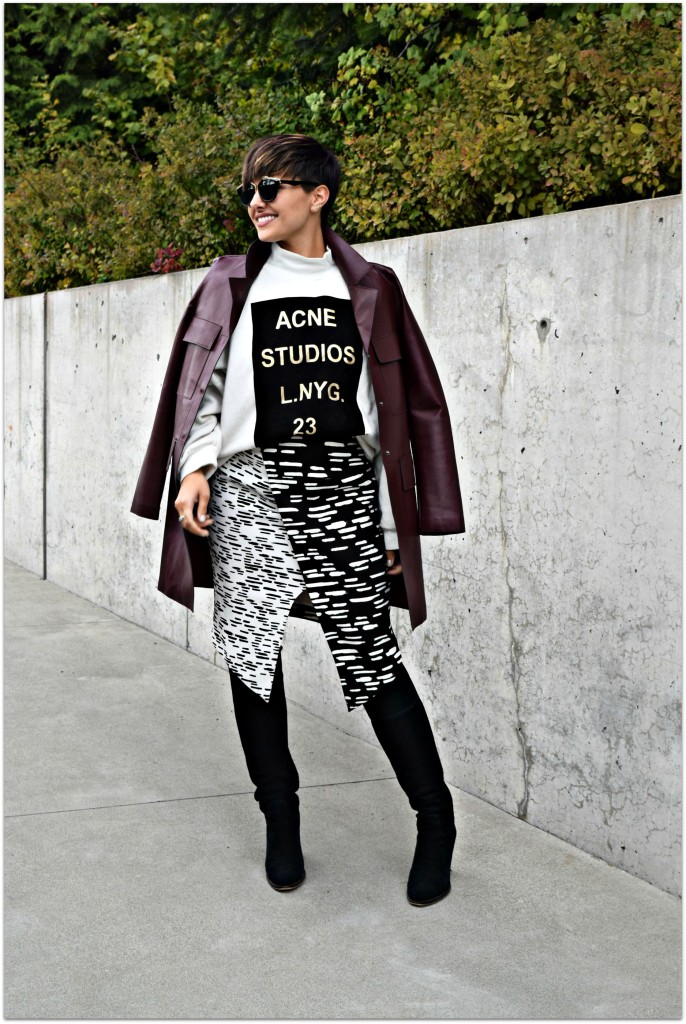 Retro trends will always need to be worn thoughtfully especially when they are so extreme but at the same time they should not be feared. Ironically sometimes the best way to update your wardrobe is to throw a retro piece into the mix as this can make us feel more on-trend and relevant with what we are seeing on the runways. So don't be afraid to wear a bold piece that has that extreme retro vibe. Simply plan for how to wear it, avoid the head-to-toe trend look and you should be good to go.