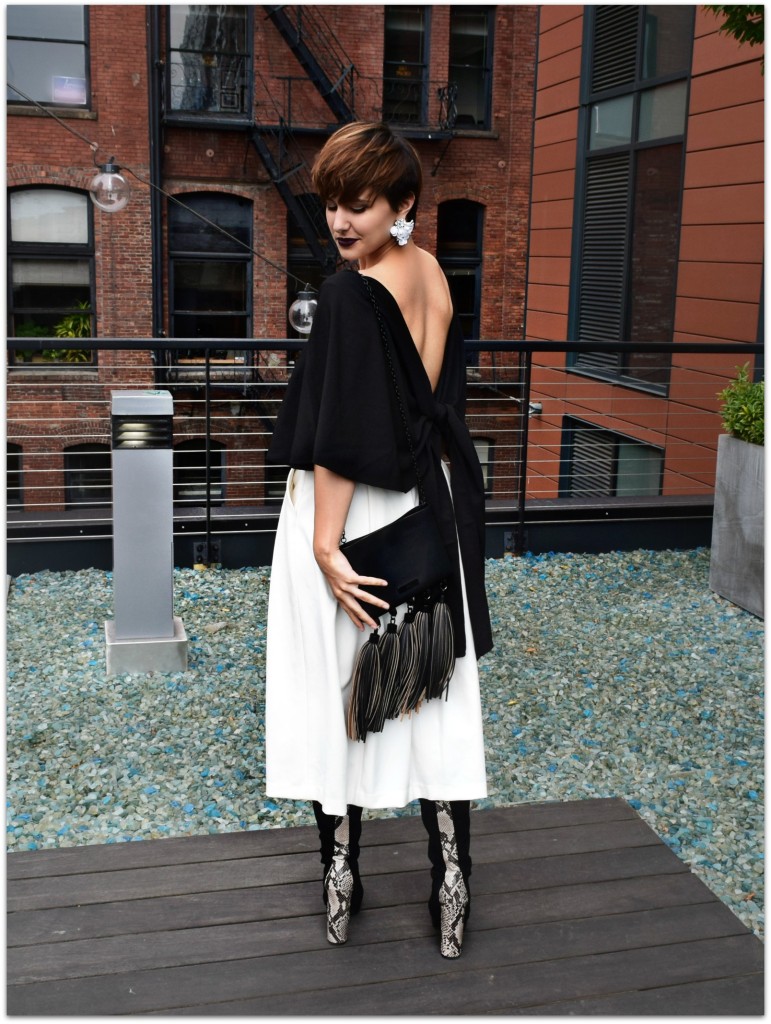 I love a vampy dark lip especially the luscious shades of purple that are so dark that they are almost black. Like so many things that people save for occasions, I personally think that the best way to wear a dark lip is as if it is simply another red or just another every day lip color.. For today's post instead of pairing it with a casual look I decided to play into the semi-gothic vibe of the lipstick (without swinging too far that way mind you) and create a contrasting look perfect for the coming winter months.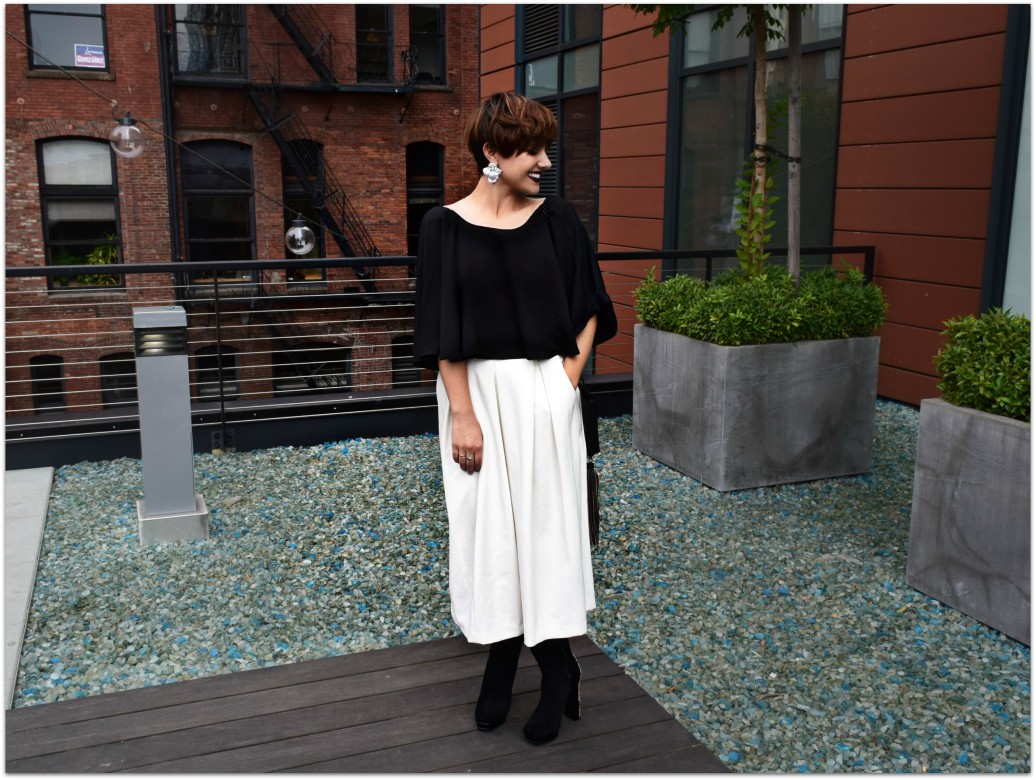 The lipstick definitely makes today's outfit but you can't ignore the drama of this H&M blouse showing off oh so much skin in a subtly sexy way. Winter white is my favorite way to compliment a dark lip and today's skirt and earrings provide the perfect backdrop for the drama of this MAC lipstick. Keeping the outfit clean and simple as far as color and pattern but with architectural interest, the outfit doesn't overwhelm the beauty element nor does the makeup overpower the rest of the look. Balancing the two creates a dramatic, impactful outfit that isn't too over the top.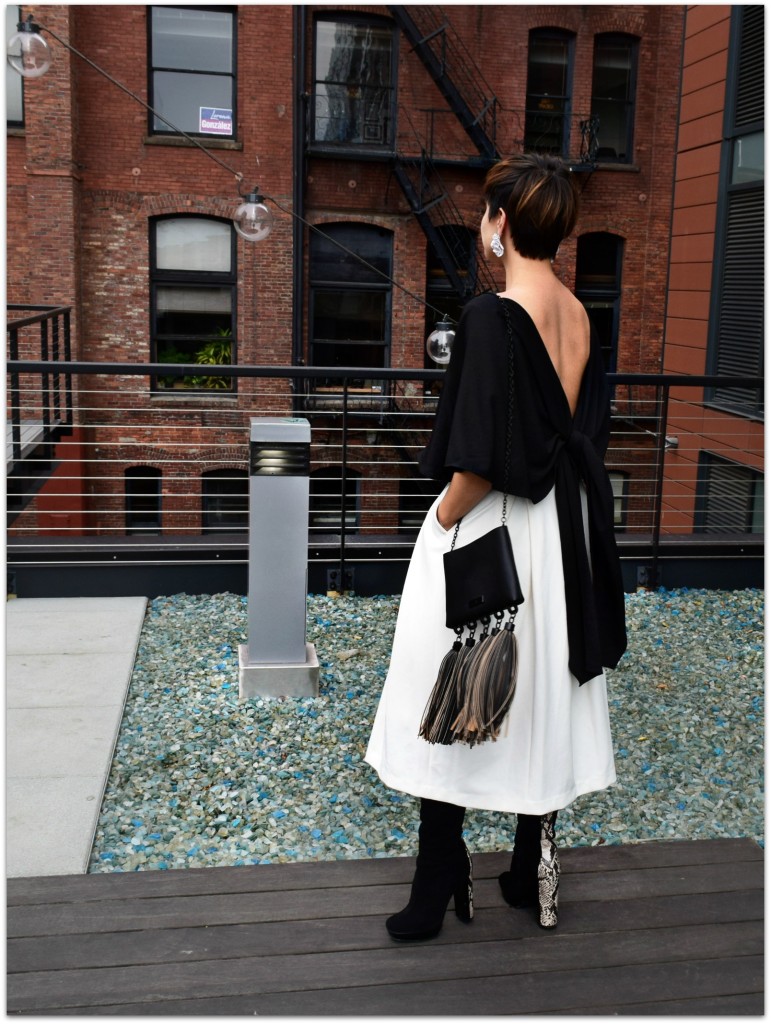 A note on accomplishing the perfect dare-to-be-dark lip: the darker the lip color the more difficult the coverage so the texture of your lipstick can get a bit challenging. For today's look I used MAC Lipstick in Instagator which is a surprisingly creamy finish for such a dark color. The downside with that is you tend to get more bleeding of the color and creating a clean edge on your lip is almost impossible. That is why the Cyber World lip liner is an absolute must in order to shape your pout to perfection. I usually buck tradition and start with the lipstick first in the center of my lips and then use the liner to clean the edges of the lips blending down into the fuller part of your lip already filled in with your lipstick. I find this technique helps me be more accurate versus the more traditional technique of starting by stenciling in the outside of your lip. As with any strong lip I am a firm believer, especially in the winter, that the rest of your makeup look should be kept minimal and dewy, think of skin that looks like it is reflecting light from the snow to contrast with your beautiful statement lip.
How will you wear your winter lip color? Let me know in the comments below. Thanks for reading! – Rebecca