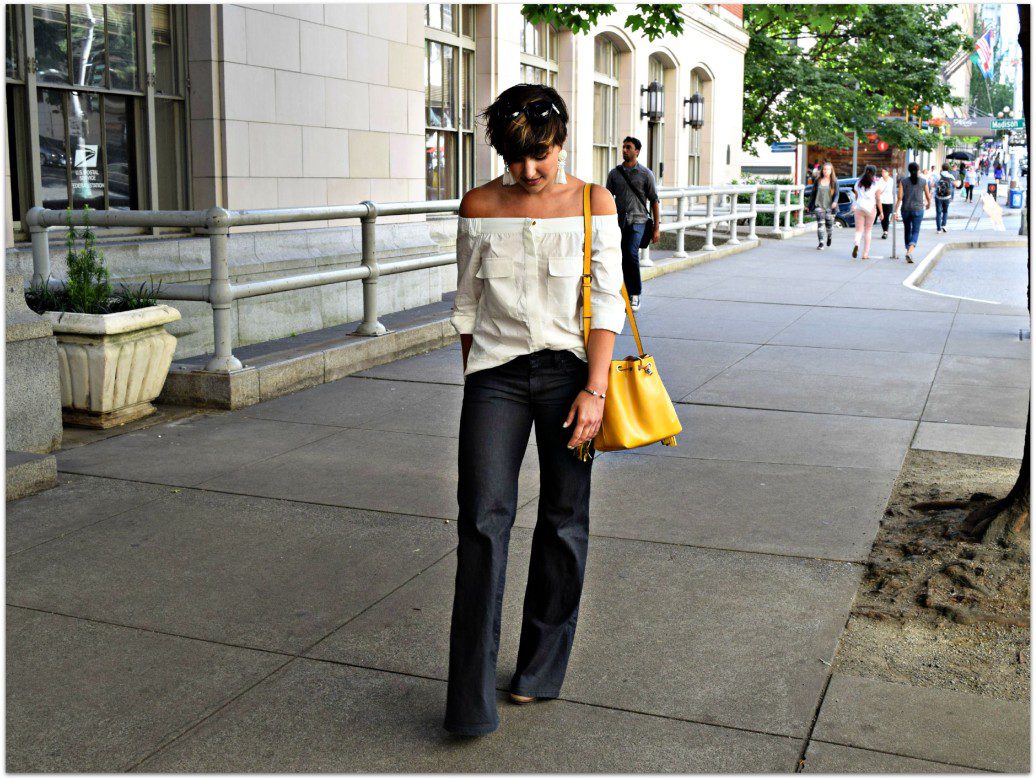 Off the shoulder white blouses are having a major moment right now, from the street style elite to the fast fashion retailers, this sexy, subtle style is everywhere. Whether you are the Man Repeller or Margaret Zhang, Forever 21 or H&M  everyone has a version of this top and that means that there certainly is a version to fit your style.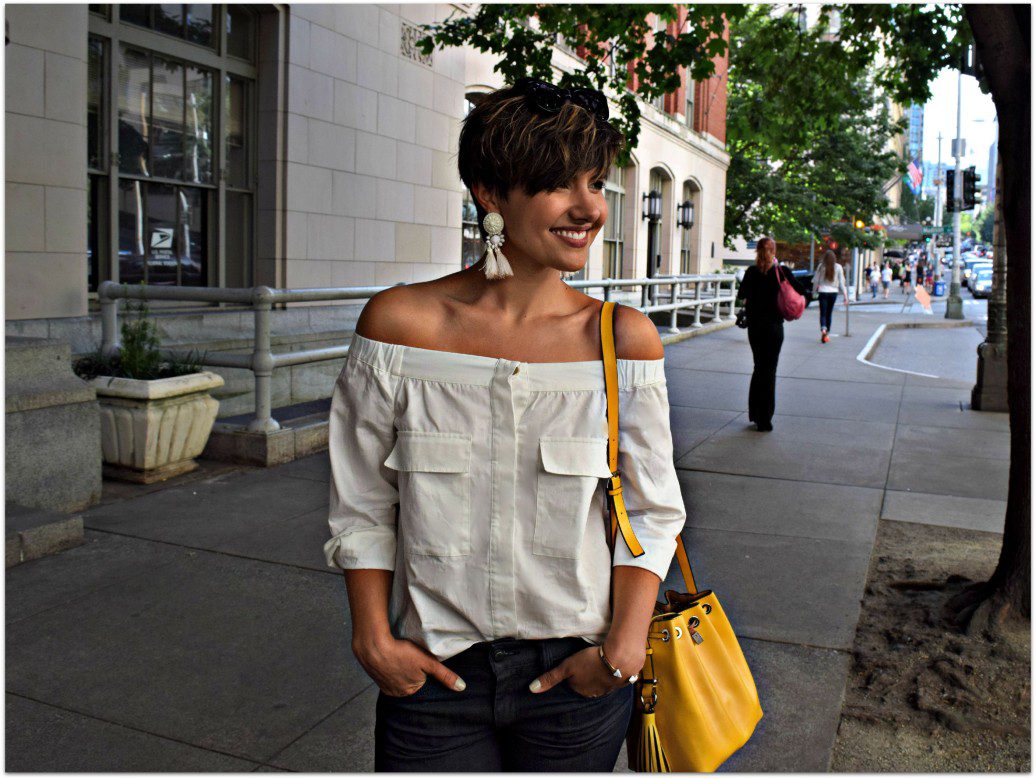 Many of the off-the-shoulder styles are taking their cues from the 70's scene incorporating a peasant blouse feel with wide sleeves and loose bodies. While those can be beautiful options I personally prefer something a bit more versatile like today's H&M find that has a more modern feel. There is a movement coming out of Australia where a button up shirt is converted into a blouse mixing the masculinity of a proper button up with the femininity of being sleeveless. This H&M blouse, now on sale for only $20 strikes the perfect balance between all worlds. With shirt-like detailing it is a much more updated take on the off-the-shoulder trend yet simply by being off the shoulder it still easily allows you to pair it with other retro elements like today's wide leg jeans.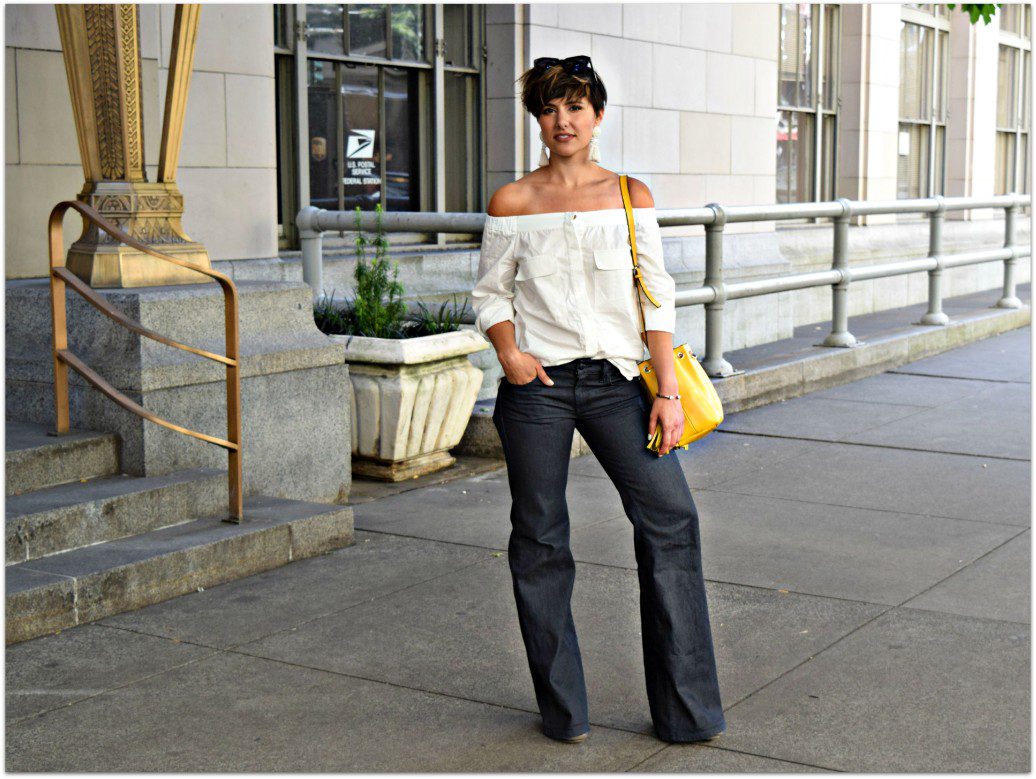 Regardless of the style of off-the-shoulder blouse that you prefer I would recommend looking to stores like H&M (that have mastered the Chloe vibe, more here) because this is a very strong trend and while it may be around for a few seasons it is likely will be out as soon as it came. So invest at your own risk.
Thanks so much for stopping by and reading! Have a wonderful day and check out some of my favorite off-the-shoulder white blouses that won't break the bank at the bottom of the page. What do you think of this trend? Are you on board or will you let it pass you by? Let me know in the comments below.
Cheers! – Rebecca