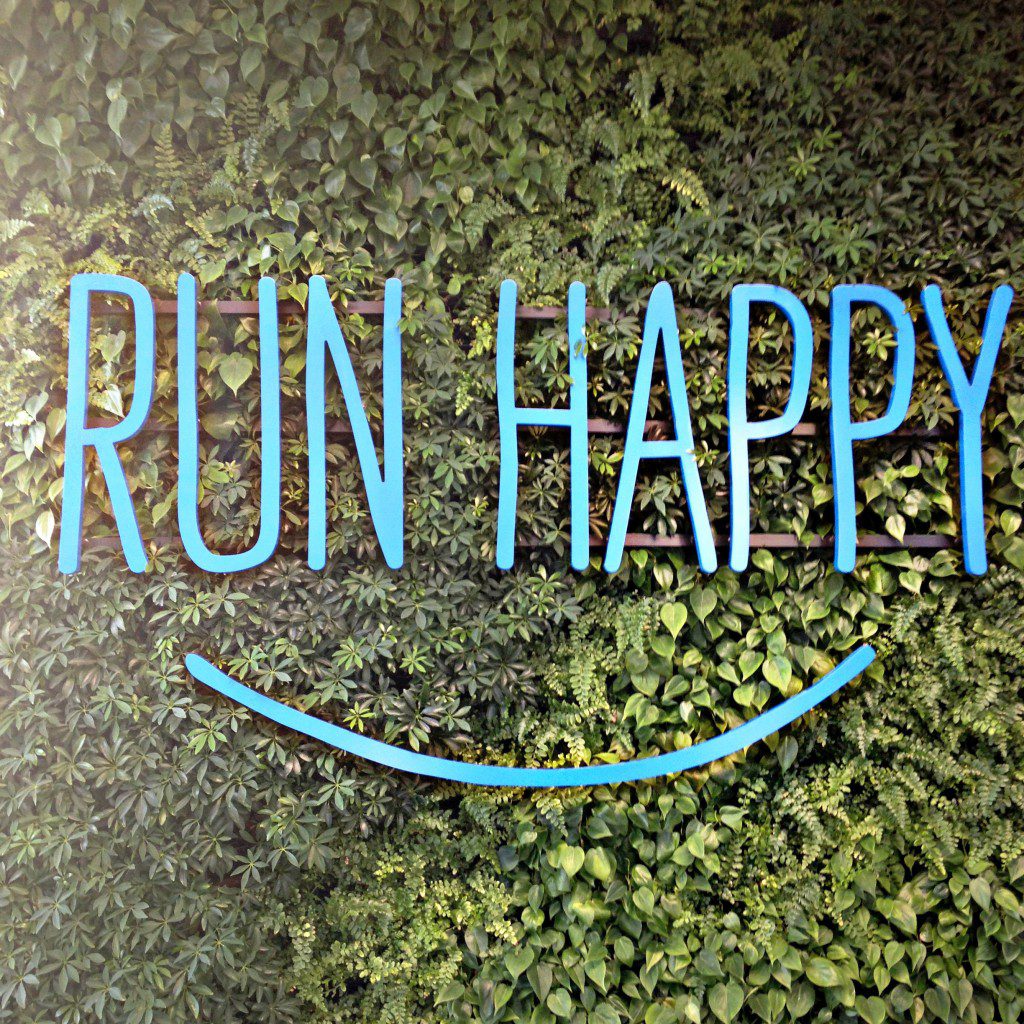 Are you a runner? When I was asked this question before the Brooks Running event this past week I was hesitant to answer 'yes' because I was worried I was misrepresenting my weekly jogging as a serious endevour. Turns out your running intensity is a moot point when it comes to Brooks Running Fall 2015 Collection. Their Fall line is designed with the technical specs for the elite among us but the stylistic chops to keep the more recreational users biting at the chomp to get into their gear. At the Brooks preview here in Seattle I completely bought in to their philosophy that no matter what scale of athlete you are, from weekend warrior to marathon runner, you still need the best performance wear to properly support you and Brooks is here to provide just that.
With a long histor
y in the Seattle area Brooks is a company with an emphasis on minimizing their environmental impact and maintaining the health and happiness of their employees. With their corporate headquarters and flagship Trail Head store situation in Fremont employees can step across the street for a run around Lake Union while passing runners popping into the store mid-exercise. Their technical chops when it comes to
running gear are unquestioned, it is their specialty. So it comes as no surprise that they have a biometrics lab in their headquarters or that they recruit real runners to test out their product and give critiques before it hits the market. Brooks is a company that you can trust to make the best in running performance wear but they want you and I to know it's designed for us too.
Drop crotch wool blend running leggings, the kind of pants dreams are made of, were one of my favorite features of the Fall '15 collection. Temperature regulating and moisture wicking, they also looked like something you could throw on for everyday wear and look incredibly high-end and chic in.  Another favorite were their neon reversible running tights. Not only did they have that cutting edge style, they al
so had a purpose with their print to solid reversing functionality.  One side of the fabric against your skin provides extra warmth while the other aids in keeping you cool. A light windbreaker in semi-sheer fabrics was another highlight from the collection, both sassy with just a sports bra underneath and functional keeping you warm and dry, it was something none of us at the event could leave without. All of the Fall items had the technical chops to support serious running, but also more than enough style to make you want to throw them on for a coffee date, wear to yoga or even go running in.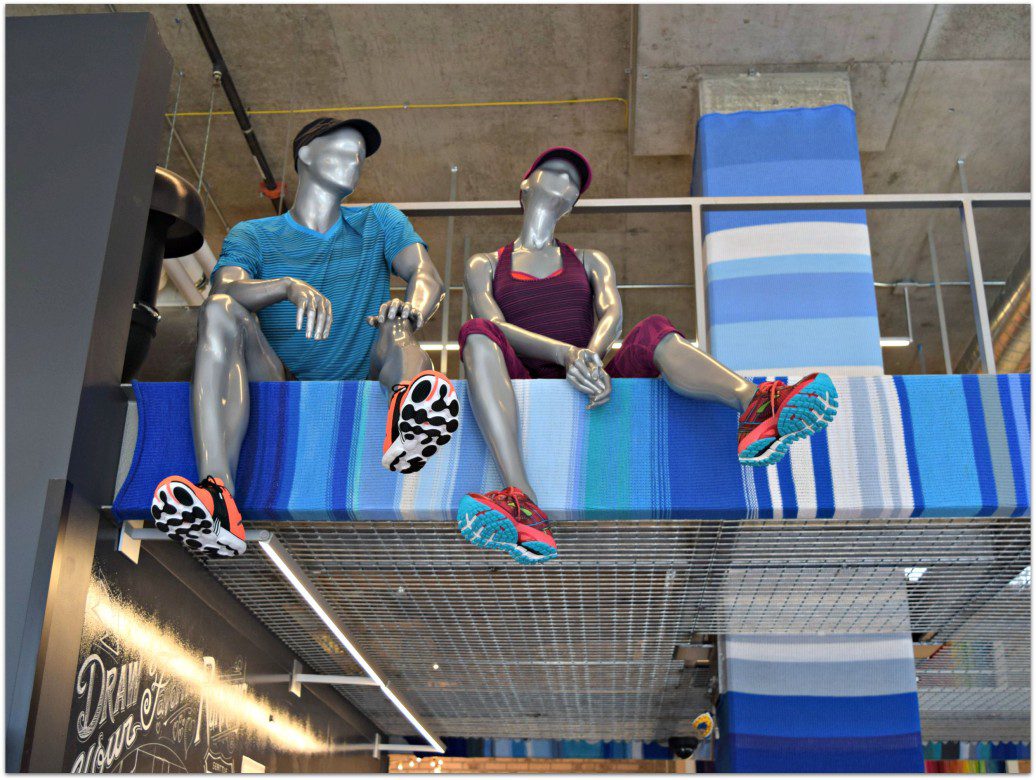 We can't talk about Brooks Running without discussing their most famous product: running shoes, and at their Fall preview I was lucky enough to get the full Brooks Running Shoe experience. So here is the secret I learned : Just because you aren't running sprints or marathons on a regular basis doesn't need you don't need the right shoes for your feet. Seems like a no-brainer right? Yet when was the last time you had a gait analysis before buying your running shoes? If you have never had this done before (as I hadn't,) a gait analysis simply means running barefoot on a treadmill (very briefly!) to see how you hit the ground, how much support your arch needs and as a result what type of shoe will support you best. At Brooks this happens before you point out the pretty shoe that you want so that you are ensured to love the support of the shoe as well as aesthetics.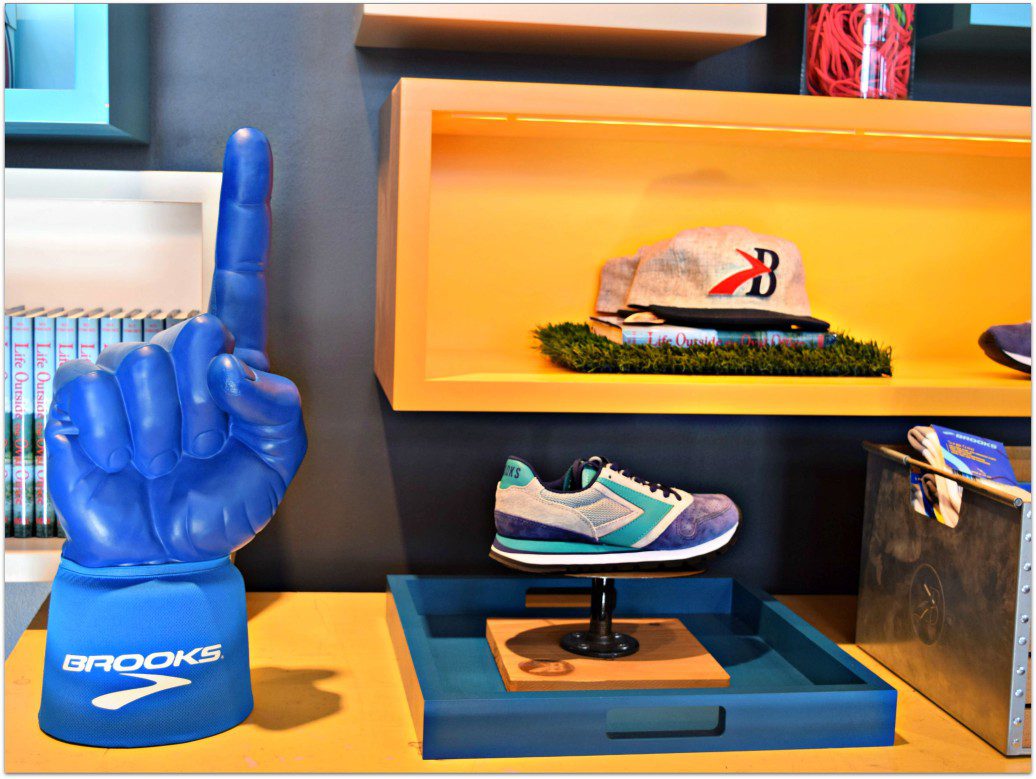 For those of you who love running 'in theory' but don't seem to care for it in practice Brooks has an entire collection designed specifically for you: the Brooks Heritage Collection. To create these 90's styled runners Brooks actually went back and dug out their designs from, you guessed it the 90's and put those kicks back on the market. Looking for a cruiser that will hit that minimal vintage vibe right on the head? Look no further. Or if you are like me and crave a standout pop of yesteryear color, they have that as well. Let's not forget thought that even in the 90's Brooks was producing top tier footwear so even though the style may be vintage, the support and functionality of those sneakers are still ever present.
From marathoners to beach side walkers Brooks seems to have a shoe and an outfit for everyone. I had such a blast reviewing their Fall Collection and I can't wait to show you all the outfits I put together from their products in future posts! Head over to BrooksRunning.com to check out all of their great products and thanks for joining me on this Workout Wednesday! Make sure to download the running Calendar below as an added bonus, whether you are looking for outfit inspiration or workout inspiration this nifty weekly planner will show you a sample of what to do each day and what to wear to do it in style.
Thanks again for reading, Cheers!-Rebecca
Download the Brooks Running Calendar <—- HERE!!!