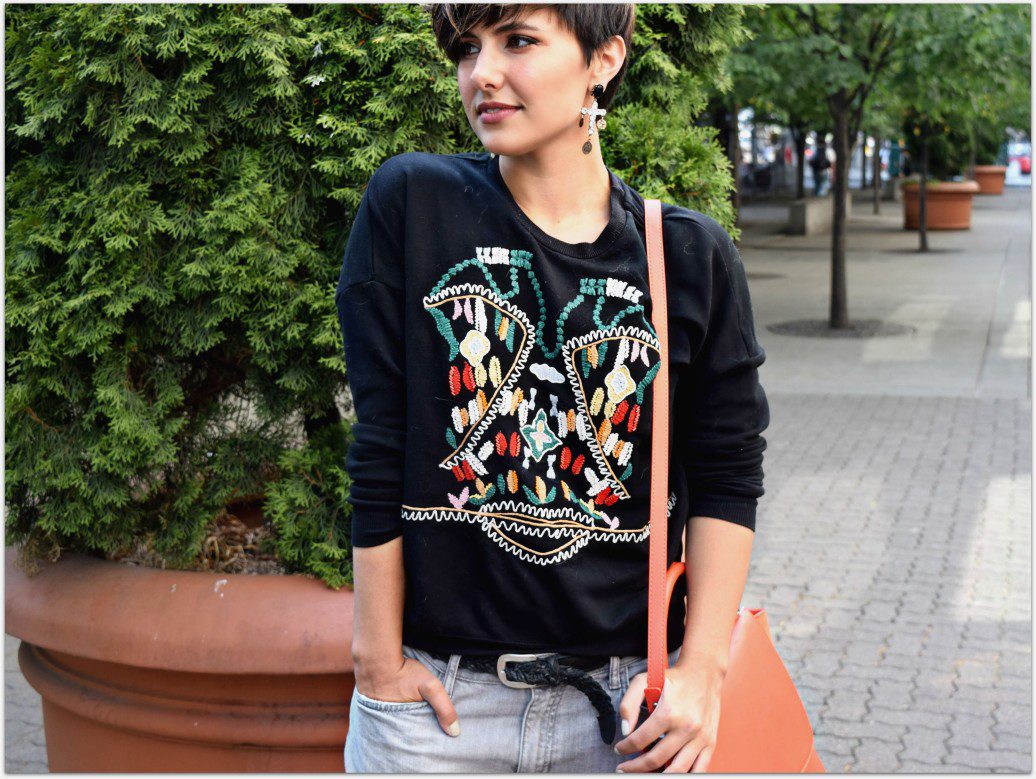 – Zara Sweatshirt similar HERE
– GX by Gwen Stefani Boots HERE
– Cross Earrings HERE
Anna Wintour loves your sweatshirt. How do I know? I asked of course. . . Okay maybe I didn't ask but every time I don an embellished, embroidered over the top sweatshirt (especially a black one with some sort of gothic vibe) I am reminded of Anna's first VOGUE cover in 1988. While I am no Gigi Hadid imitating the cover 17 years later (flowing blonde locks slightly lacking) I find that the Street Style image from that 1988 and Anna's message about embracing femininity and individual style more meaningful every year.
With the relatively recent advent of Fashion Bloggers the concept of street style has become just as important as high fashion, as I am sure you know. However that means something momentous for you and I in the Fashion community as it gives us the sartorial freedom to feel just as put together in a ballgown as we do in a ripped pair of jeans, heels and a sweatshirt.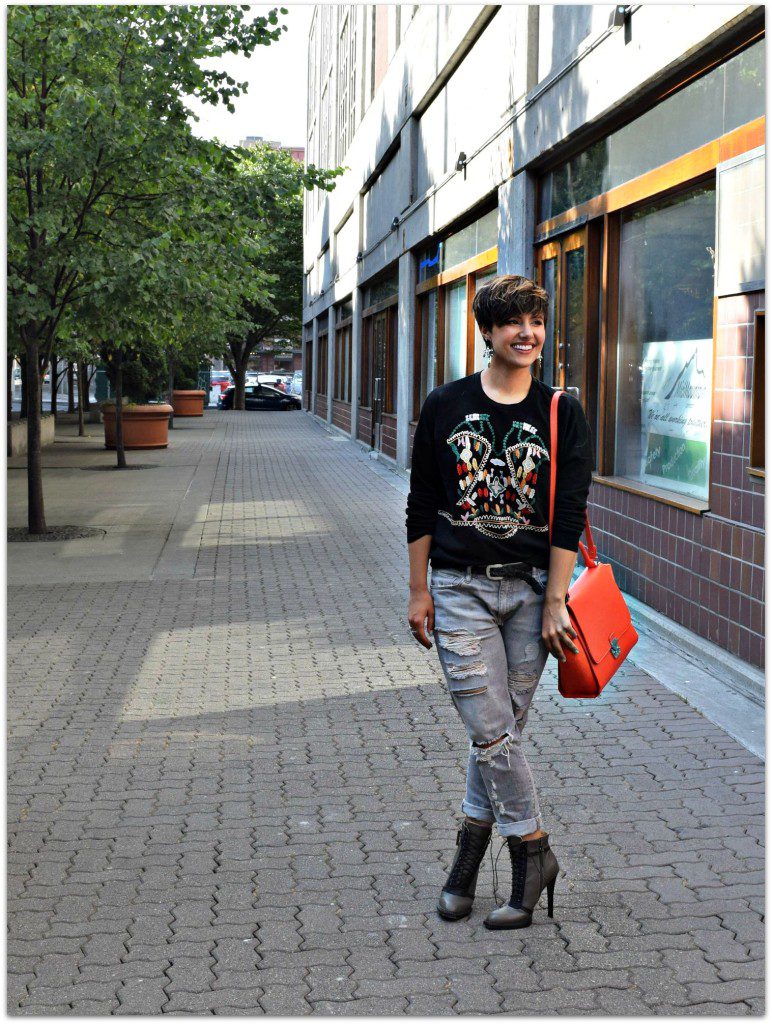 As the famous story from Vogue is told: when Vogue editors saw Anna had paired a Christian Lacroix Jacket with denim for her debut cover they actually asked if it was a mistake, (read the full story here) yet it is that departure from the pulled together over-done norm that helped launched the casual dressing freedom we have today. Yes it was also at the cusp of perhaps the most casual decade of the century (hello 90's) but the fact that those very trends are still viable and so heavily embraced from the designer world down to fast fashion is a testament to the power of that sentiment.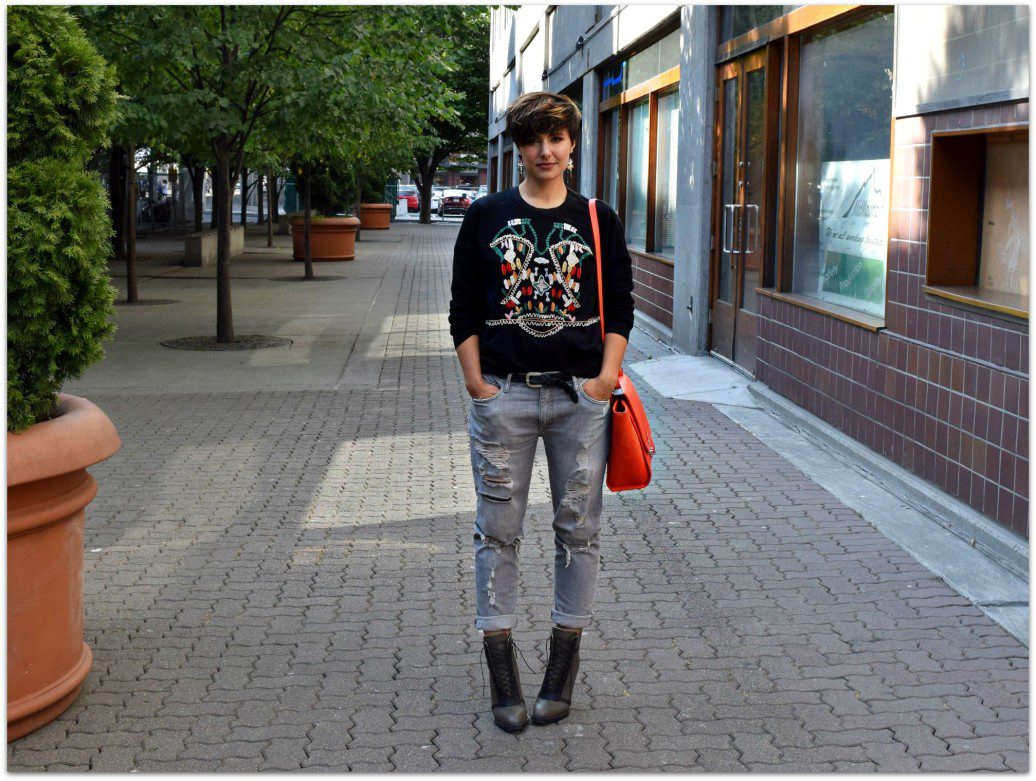 So the next time you see a Givenchy sweatshirt or find a Zara embroidered steal like the one pictured, think about the impact the symbolism of a magazine cover. Not only did it feature a woman who didn't fit into the original sample size (high five curvy ladies!) but it also launched a career and a generation of woman, such as myself, that define our beauty, perspectives and femininity however we want to, women that aren't afraid to say 'I know who I am, I have my own style, watch me take on the world!' Now go put on that sweatshirt.
Thanks so much for reading! Have a wonderful day and stop by again soon. Cheers! -Rebecca
* Article References Vogue.com "Honoring the 120th Anniversary: Anna Wintour Shares Her Vogue Story",  by Anna Wintour, August 12, 2012 http://www.vogue.com/868701/anna-wintour-on-her-first-vogue-cover-plus-a-slideshow-of-her-favorite-images-in-vogue/