A bold pant is always powerful on a woman and I am sure I don't need to remind you of the menswear power dressing of the 1980's. Unfortunately that trend has been less in vogue in recent years but a remnant of that statement aesthetic that seems to reappear year after year on the streets of Fashion Week, constantly being pinned and re-pinned on Pinterest is the striped wide leg pant.
So what is it about a strong vertical stripe that can't be missed? I would argue first that we all know how flattering this particular print/silhouette can be so the vertical stripe stays in the closet rotation when other prints leave. Secondly, this style of pant is not a shy sartorial choice. Instead they scream 'Look at my sassy self!' as you strut down the street so who wouldn't to be the wearer of such an item?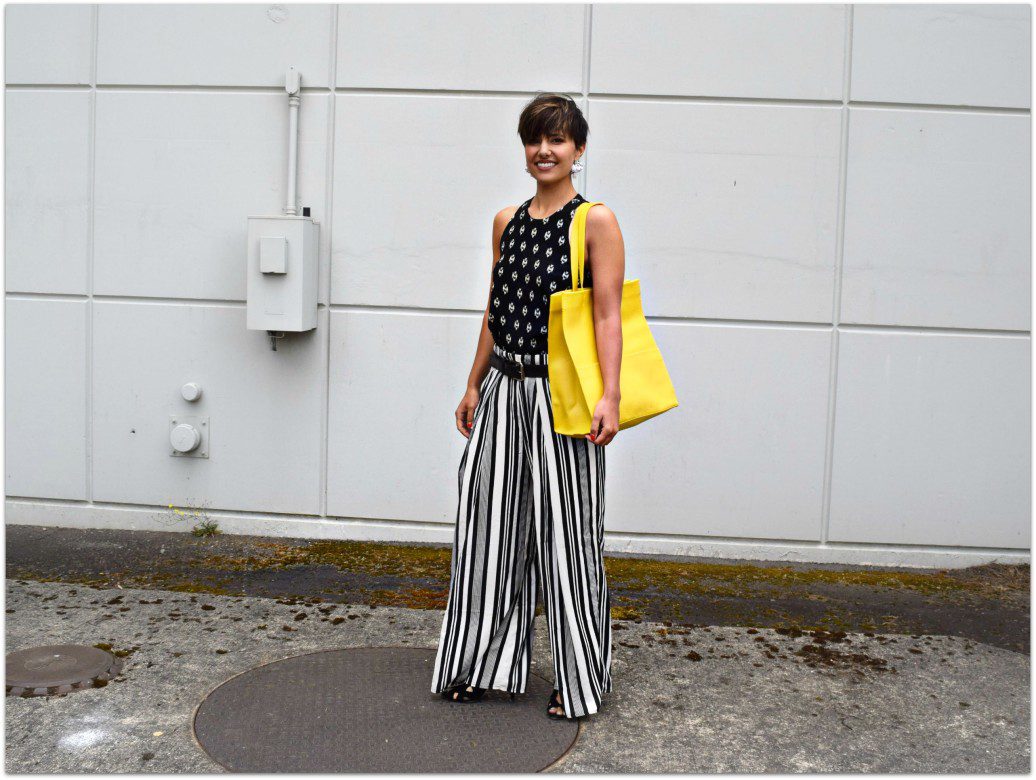 This season with both wide legs and prints trending in a big way I encourage you to seek out a pair of bold trousers with some type of stripe while they are easy to find. If you don't I promise in a season or several you will be kicking yourself while lusting over the wide stride of a stripe-pant-clad street style wishing it was this easy to find such a fantastic trouser. For me personally I love this breezy H&M pair and the fact that they run under $35 only sweetens the deal. Did I mention how many compliments you get in pants like these?
Have a fabulous day and thanks for reading! – Rebecca