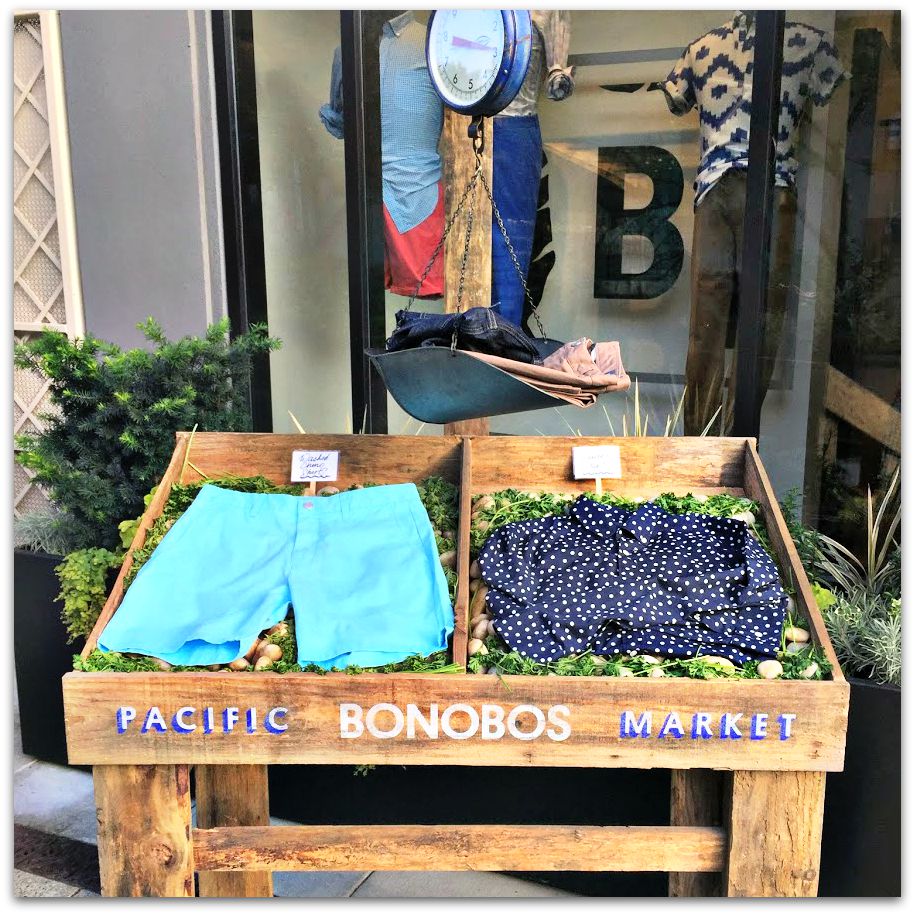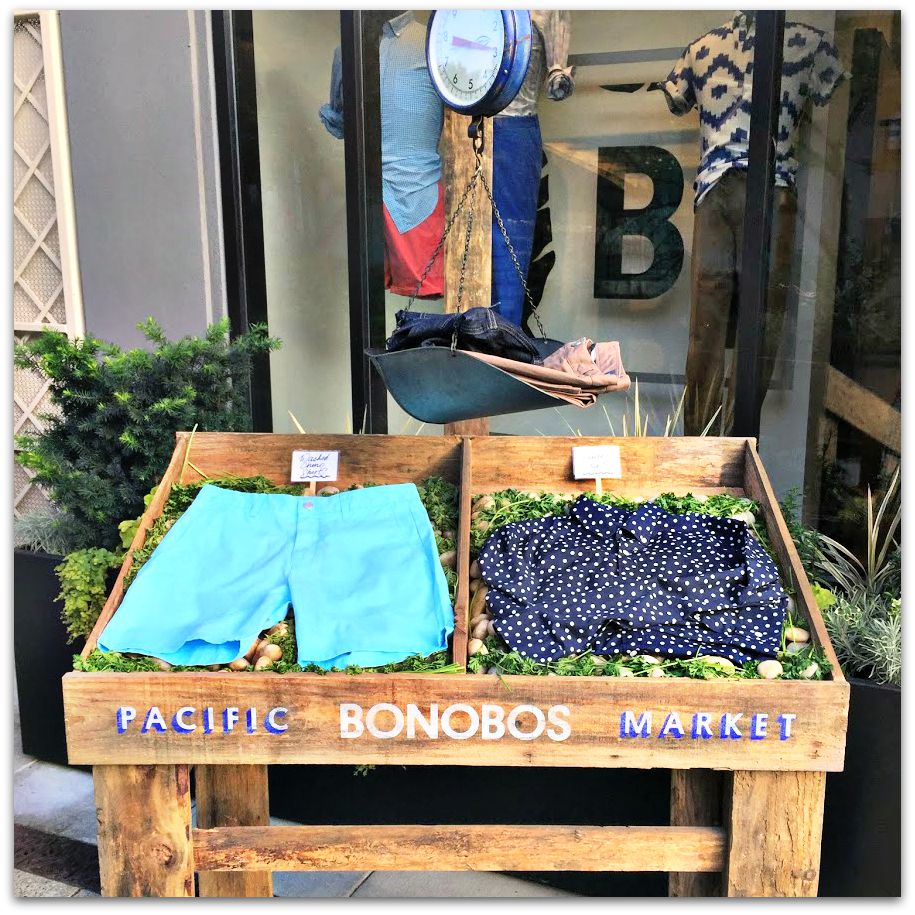 It is finally here, the place where MEN will finally start spending as much of their paychecks on clothes as women do! Okay, maybe not quite that much but they will be infinitely more dapper the more money they do spend. What is this elusive place where man actually enjoy shopping rather than dread it? The new Bonobos Guide Shop in U-Village a place where the shopping experience is unlike any other which begs the question, why don't they have this for us ladies yet?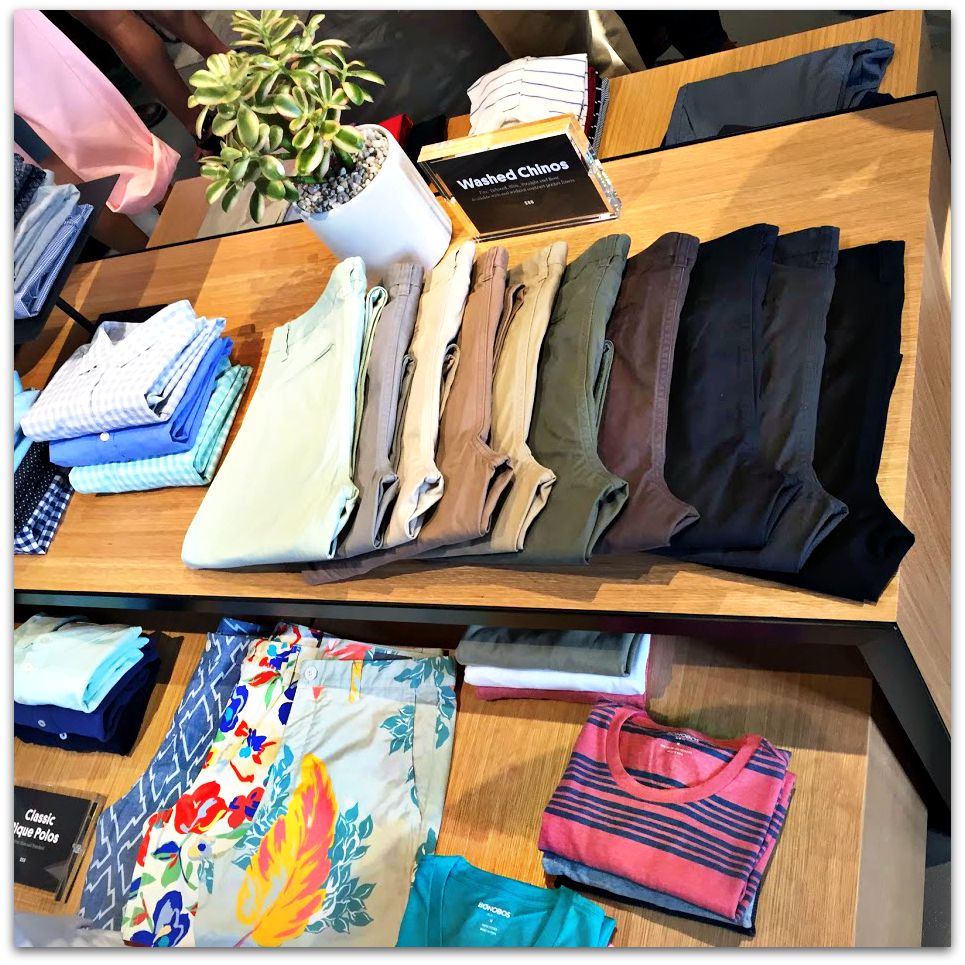 For most men shopping is like pulling teeth. They have items they need, they don't want to browse and most importantly they are they to buy. Most retailers however aren't built that way, they want you to explore, let something catch your eye and hopefully introduce you to more items to purchase than you originally came in for, aka a man's nightmare. This isn't a secret and few enterprising companies have heard men around the US and are answering their plight with an entirely new way of shopping: the 'Get you what you want quickly and easily so you can get back to golfing' approach.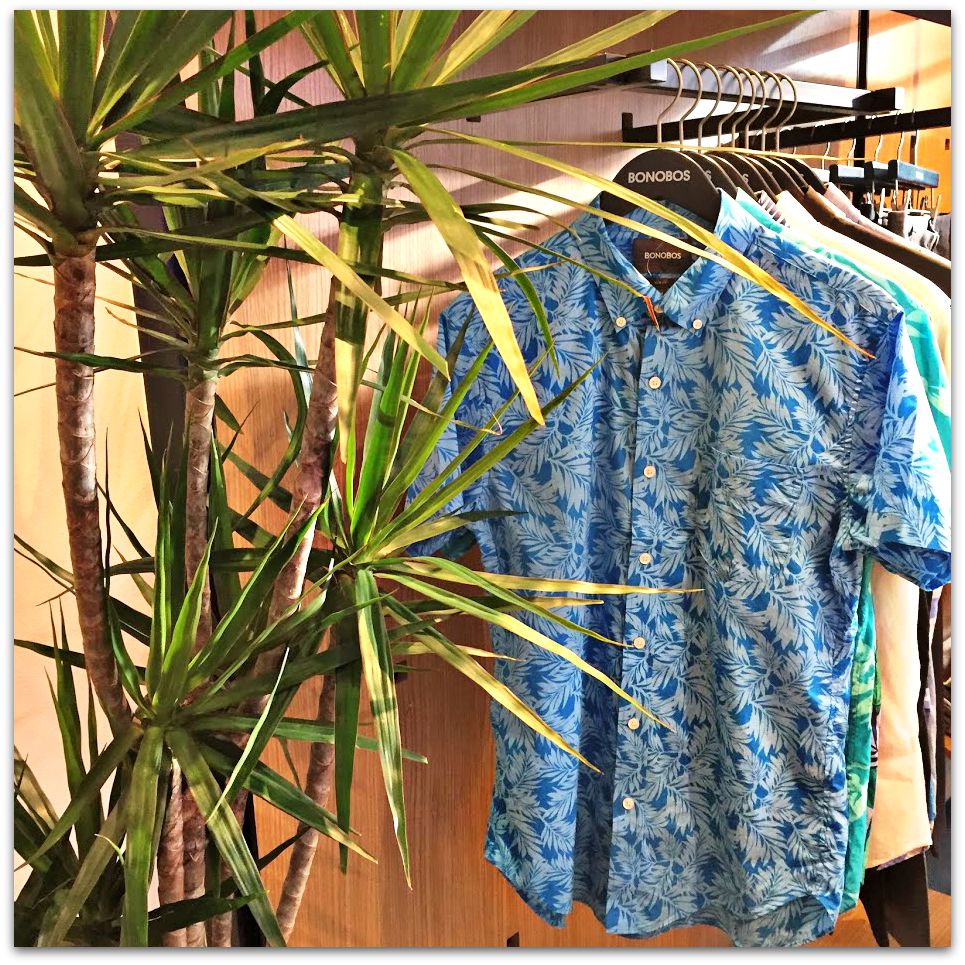 The Bonobos Guide Shops are built around that philosophy: Each customer comes in, gets a fitting room and a stylist and a beverage to keep him company. The stylist then gets everything that the gentleman came in for, allows him to try on the sizes and colors he needs and perhaps suggests a few new items that pair back well with what was originally on his shopping list. Once sizes and colors are determined the stylist then orders all of those items off of Bonobos website so that they will arrive in a perfect package at the shopper's home exactly when he needs them, no shopping bag carrying required.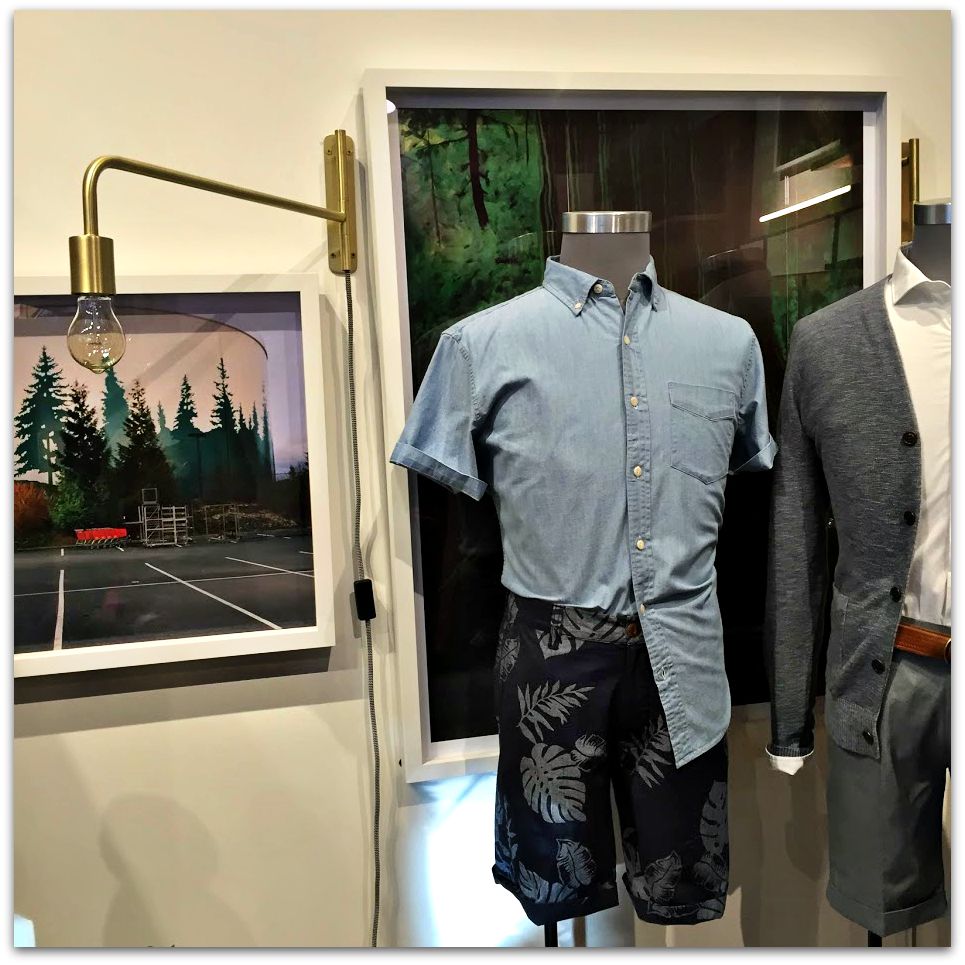 The Bonobos Guide Shop approach couldn't help but remind me of another company also catering to a guy's dislike of normal shopping situations: Trunk Club, a fast growing (recently acquired) company where men receive 'trunks' of clothing that fit their needs and then either pick up their trunks or get alterations done in Club Houses outfitted similarly with bars and individual fitting areas. Clearly this repeated theme shows that this method of shopping is really gaining traction among men but what this similarity led me to ask was what was so different about Bonobos and their Guide Shops? The answer: the style and the product are all 100% Bonobos, which is a great thing.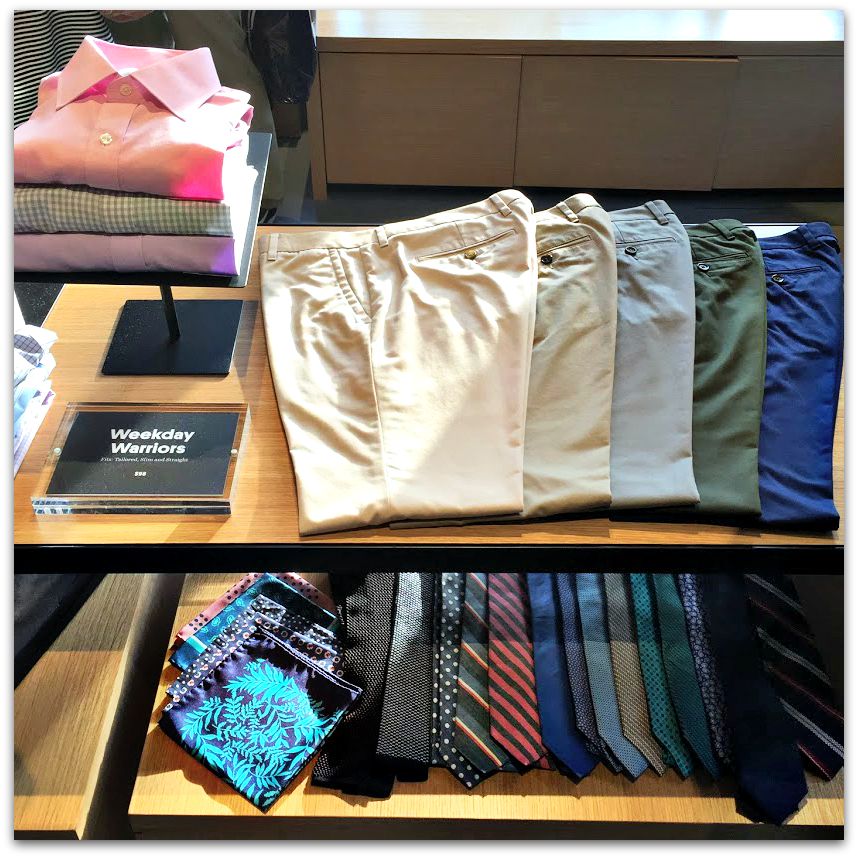 I would be remiss if I didn't mention that at this recent Bonobos launch party I brought along a date, my significant other, which made sense since this launch party was in fact for the gentlemen. As we arrived and we instantly noticed that Bonobos had a salmon colored pair of trousers that matched the pair he was already wearing. He quickly discovered this was absolutely his kind of store with modern cuts yet stylish fabrications and functional garments that were slightly turned on their head with a bit of fun added to them. At Bonobos their style seems to be contagious. It appeals to the more modern conservative gentleman with excellent tailoring, fit and quality, yet it also allows them to push the envelope by introducing more trend oriented color palettes and even if you dare, fun prints. As my boyfriend actually got excited about the shopping, grabbed a pair of green and blue golf pants and an army green GORGEOUS knit cardigan, I had my evidence that Bonobos is definitely onto something.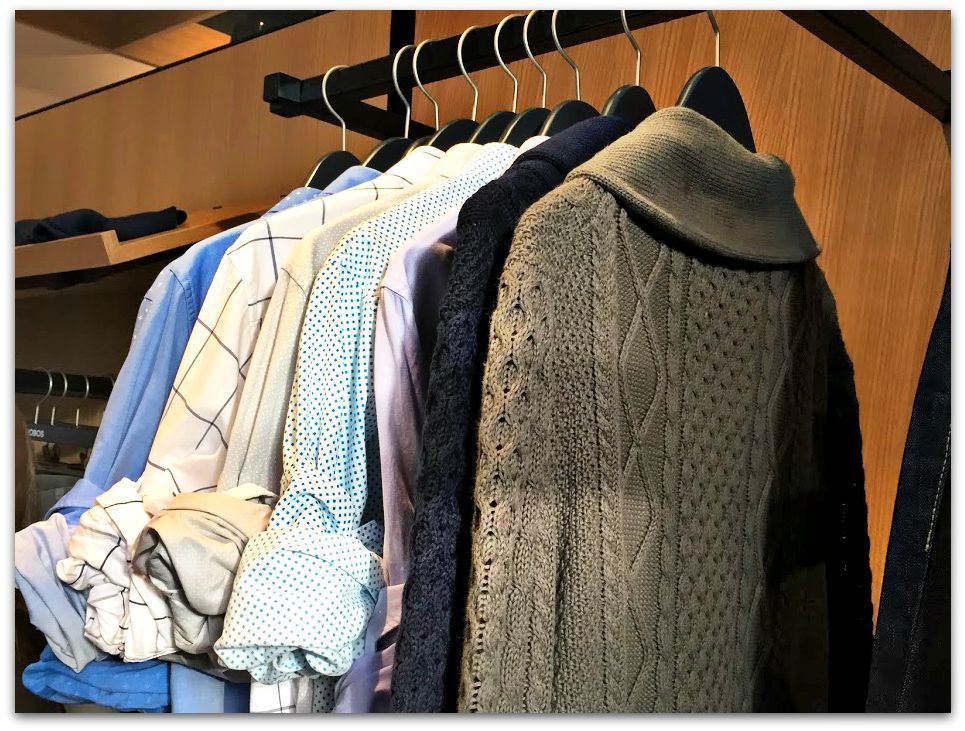 So ladies, the next time your hubby, boyfriend, father, man-friend etc complains about having to go to shopping for new clothes do HIM a favor and take him to the Bonobos Guide Shop, drop him off and then go have some fun doing YOUR kind of shopping while he experiences the wonderful thing that is the Bonobos Guide Shop. Then afterward tell him no, he can't just meet up with his buddies at Bonobos the next time they all want to do drinks after golfing… or maybe they can, depends on if they need some new duds or not.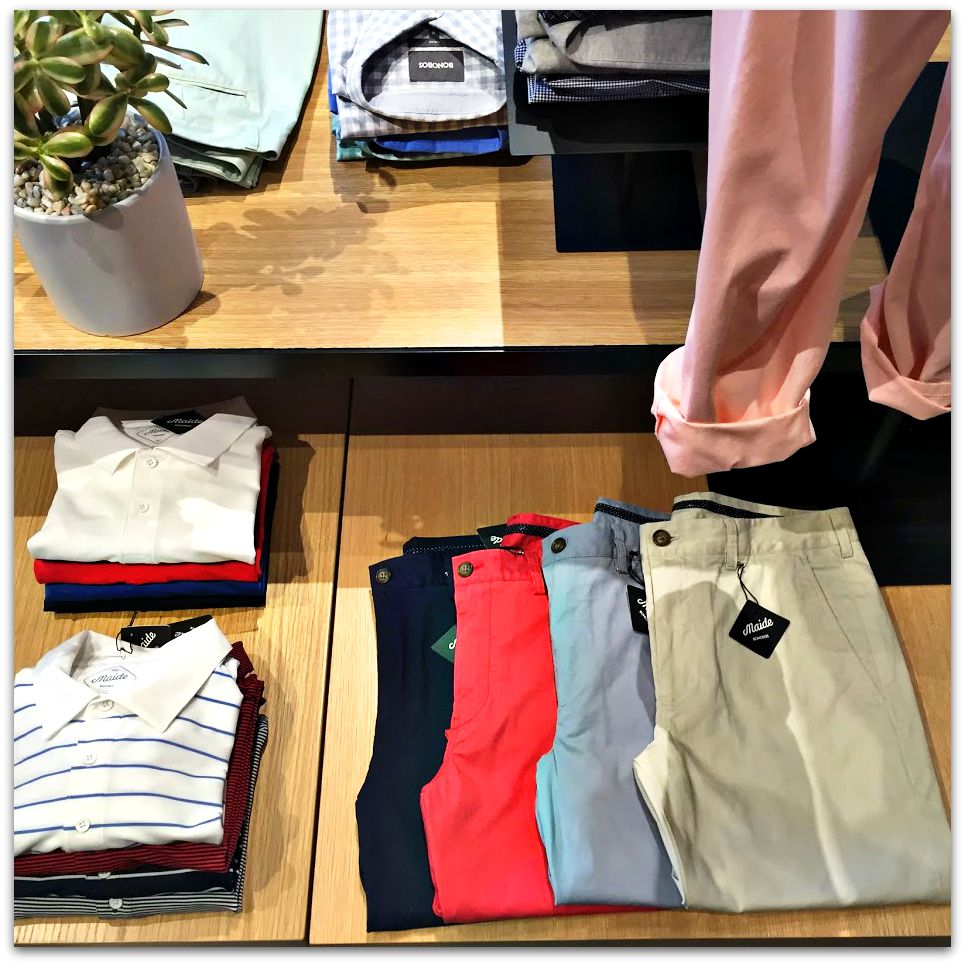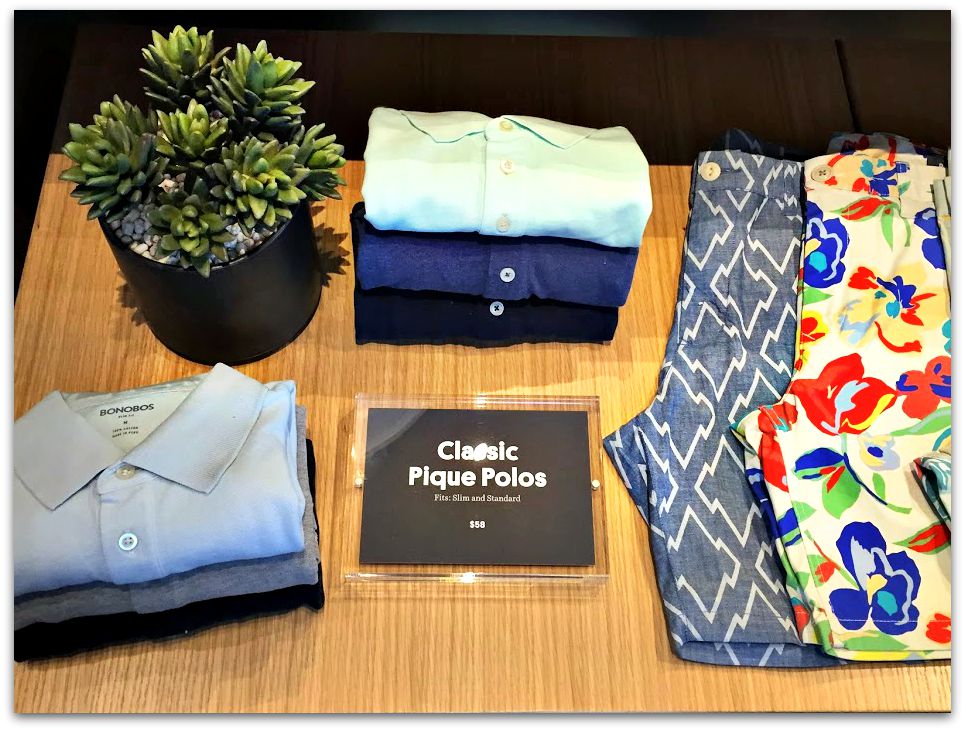 Thank you so much for reading and thank you to my dear friend Jessamyn Block for both throwing an amazing launch party here in Seattle and for being the amazing marketing force that she is for such a great company. For more about Bonobos Guide Shops check out their website here and for more of their fun clothing check out some of my selections for your man at the bottom of the page.
Cheers! -Rebecca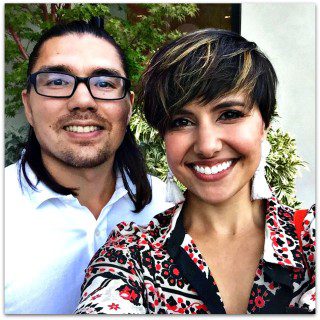 My handsome date & I <3