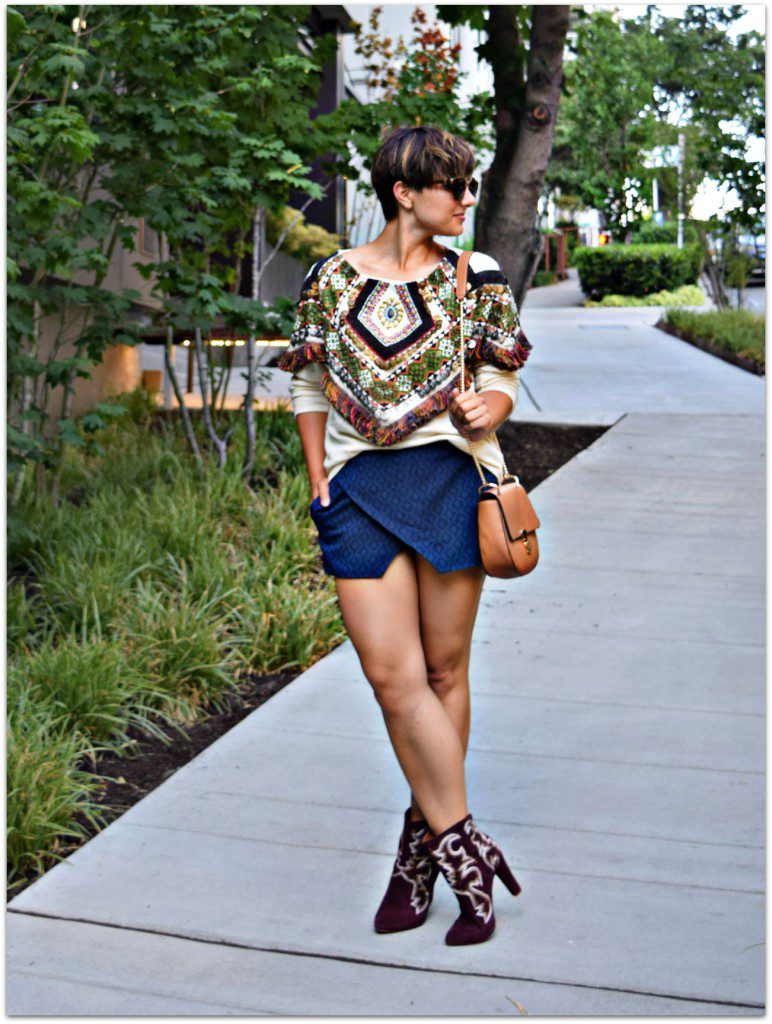 – Zara Fringe Sweatshirt similar here 
– Zara Envelope Short similar here
– Forever21 Handbag
– Brow Bar Sunglasses similar here
– Steve Madden Ankle Boots (old)
Sometimes you just can't resist wearing all of the trends at once, such as today where a Zara fringe sweatshirt meets its match in a pair of Steve Madden cowboy-eque booties.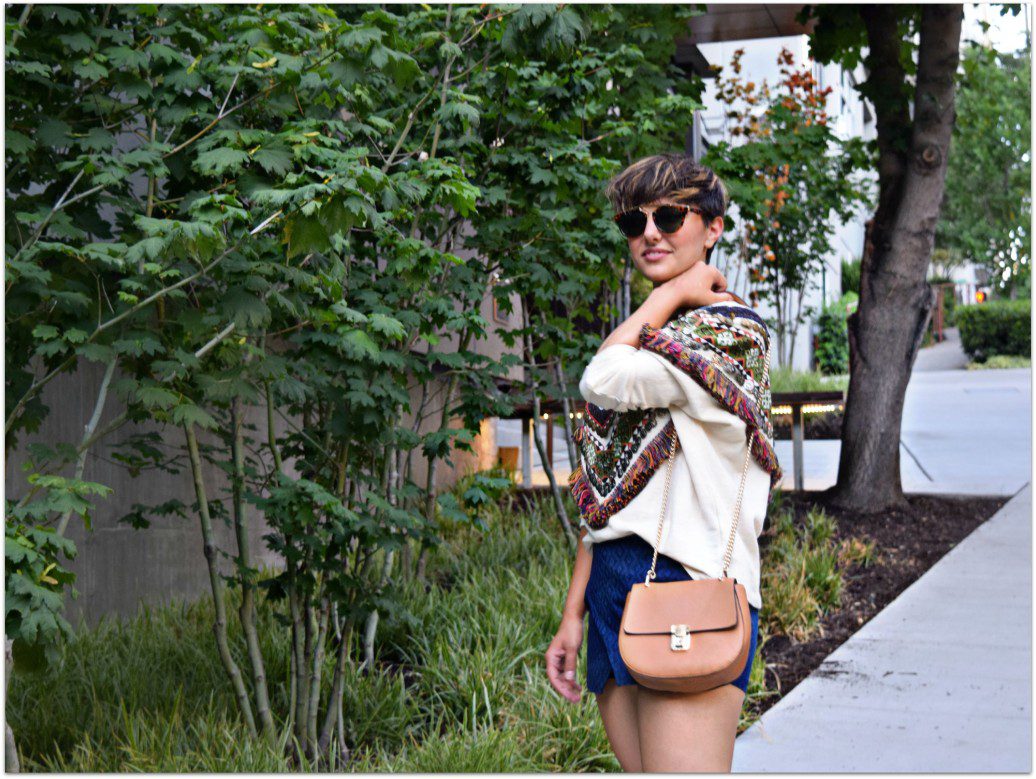 Here's to taking risks and feeling fabulous no matter how over the top your outfit may be. Have a great weekend and thanks for stopping by!
Cheers! – Rebecca