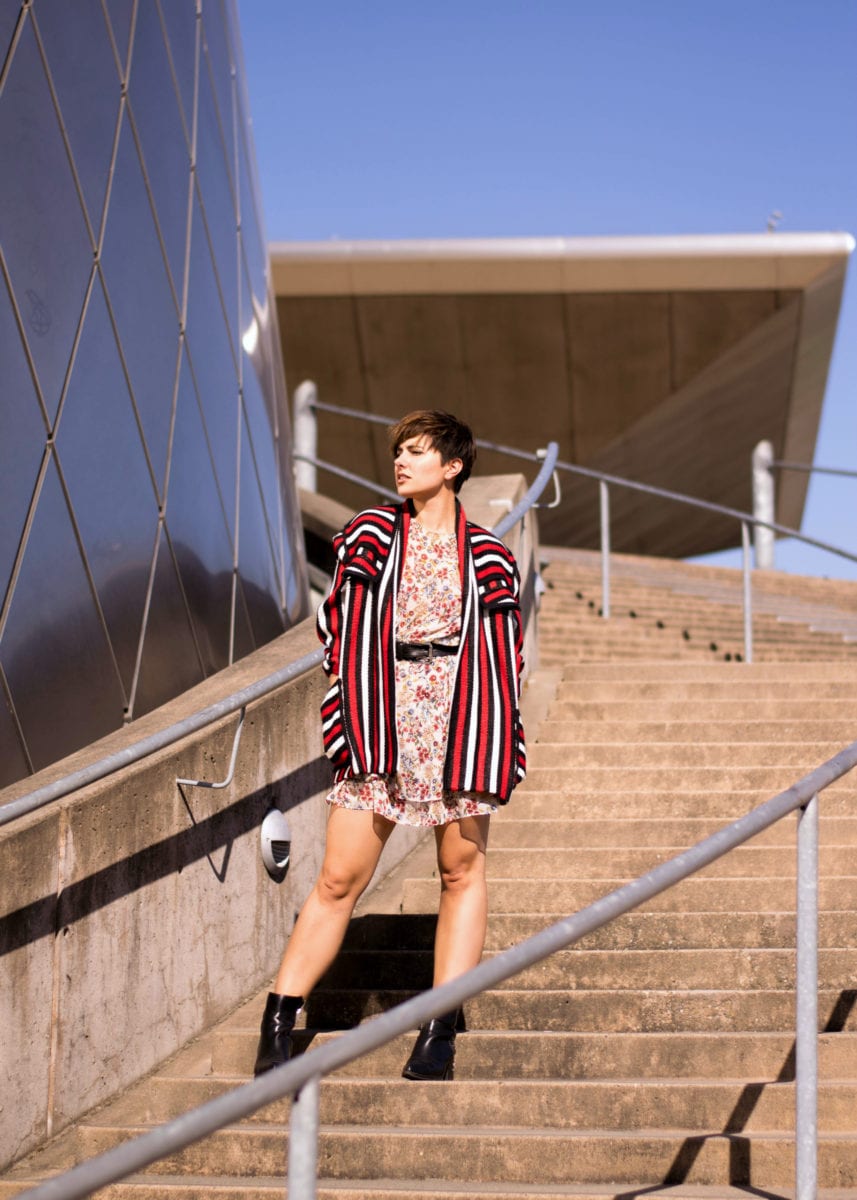 The very nature of a clashing print on print outfit is rule breaking, however as the seasoned fashionistas that we are we want to break rules AND look great doing it. Mixing prints has always been one of my favorite ways to create an unique outfit and I have learned over the years that there are some guidelines that when followed ensure you will look polished and put together rather than like someone vomited prints all over you. The following 'rules' for print mixing are each successful on their own and rather than restricting your options when matching prints they are intended to help make sure your look is cohesive and makes sense. Enjoy!
1. Stick within the same color family: In today's look the color palette was of a cream and red nature and by having both clashing prints, the stripe and the floral, adhere to that color family they seem like a natural fit for each other.
2. Pair color against Black and White: You can get away with some crazy print on print situations IF one of the prints has no color in it and the other has a great deal.
3. Stripes count as a neutral: Just like with any outfit you often want to pair a print back to something that will anchor the look and in the case of print mixing, stripes are that anchor. This especially applies when the stripes are nautical or black and white, then you really have a great basic. You can even use this theory to mix three prints (I know, that can be a lot) when using the guidelines above AND a basic stripe. This is a rule JCrew has lives by for years so take a page from their book and when in double set your print back to a striped item for a grounded look.
CREDITS:
Photography : Katie Miyagi
Styling: Rebecca Cornelius
Coat: Isabel Marant Etoile (last season)  similar HERE
Boots: Sam Edelman HERE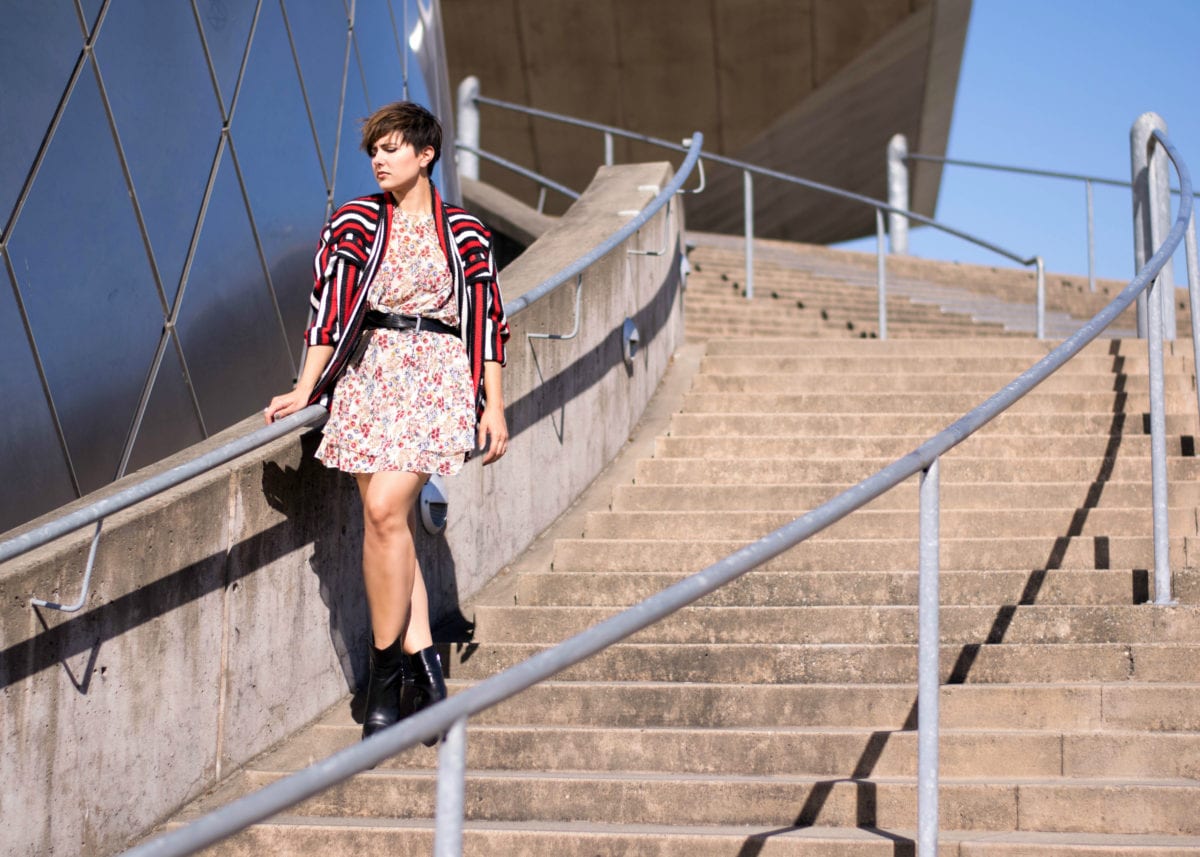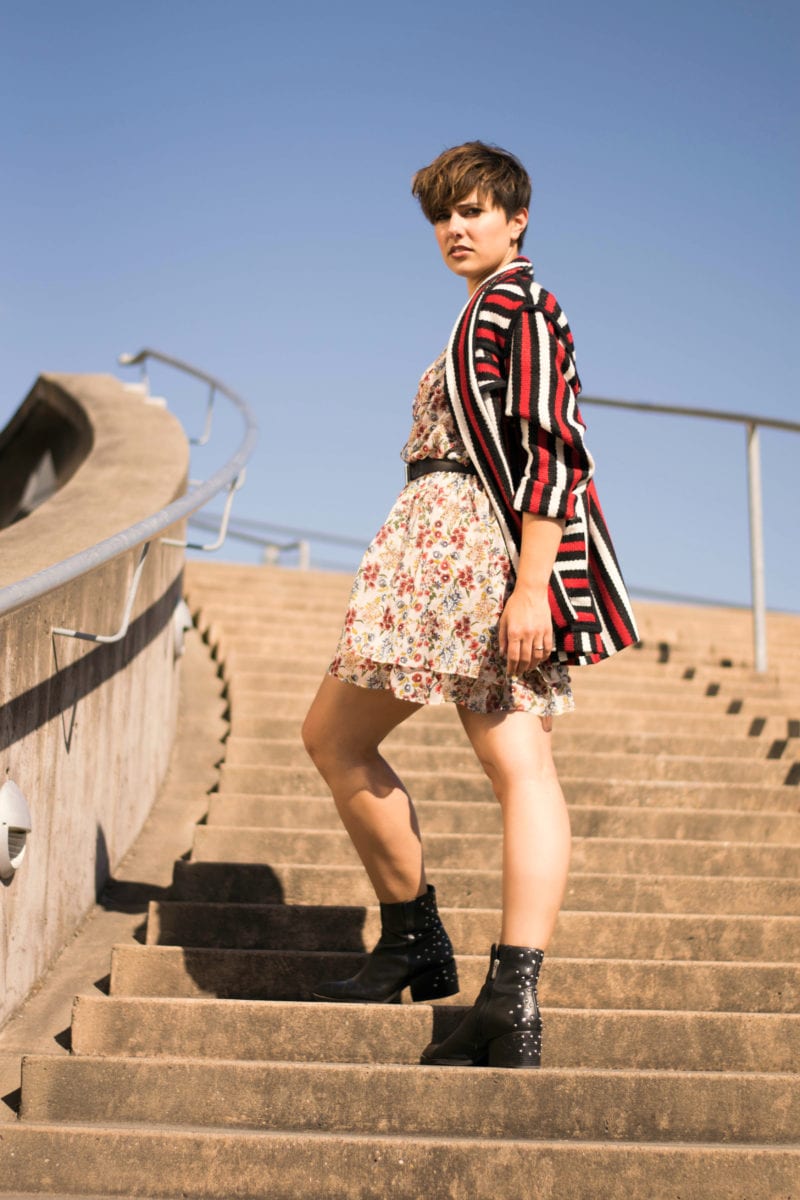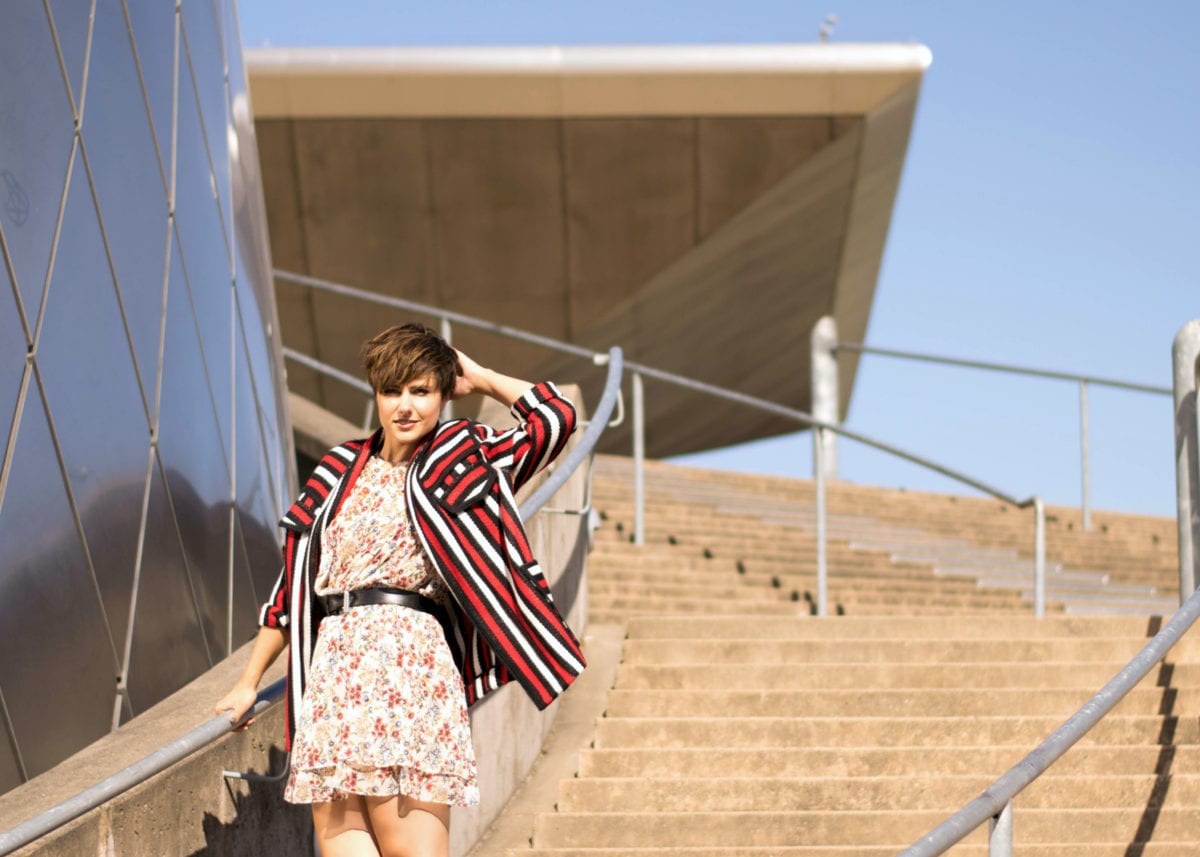 Save