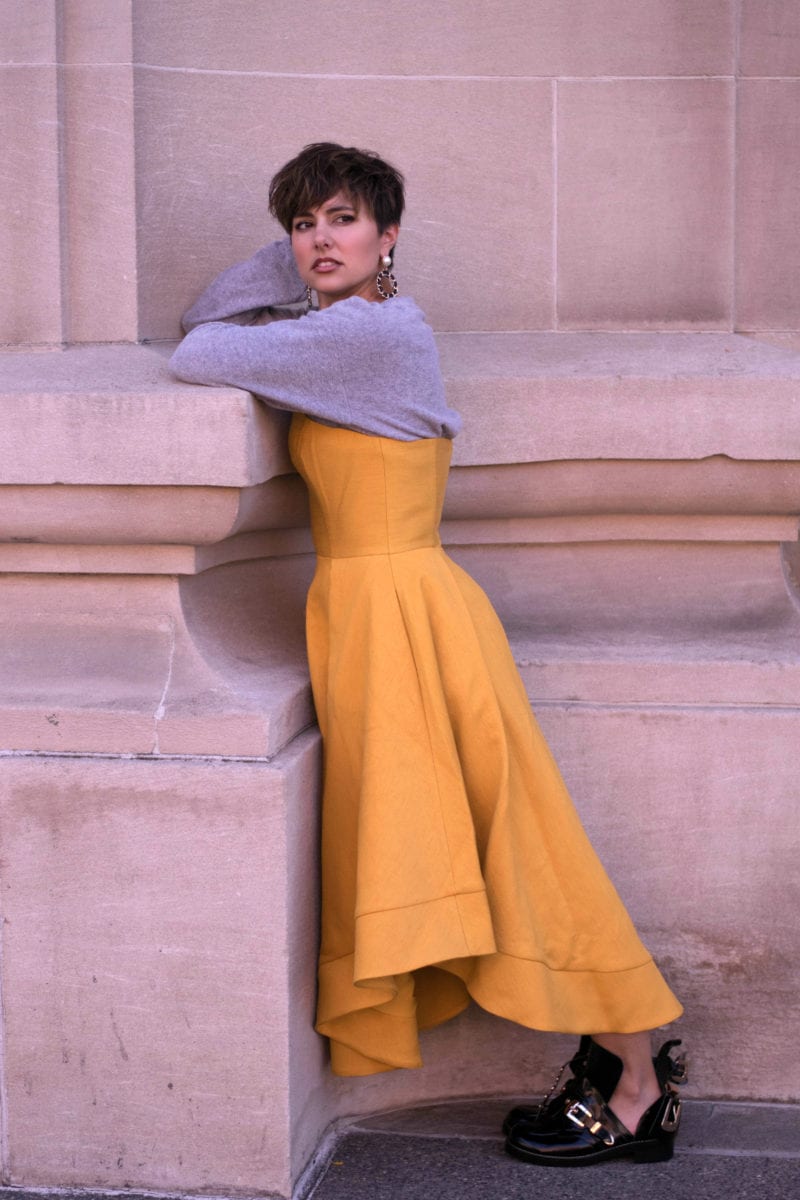 Twice a year the fashion world drops everything they are doing and sequentially descends upon each fashion capital for this magical event we call Fashion Week. From New York to Milan to Paris to London, and not in that order, the best designers share their visions for the next season while the rest of the world looks on. For the fashion lovers among us this is our mecca: where we go to see fashion in it's purest form. While in previous years all eyes have been on the established labels and named houses this year has been one of mix up and change with emerging designers taking the spotlight and leadership changes creating  uncertainty as to who is leading the fashion foray in the next seasons. It is nothing if not incredibly exciting and here at Blogger Not Billionaire we will be keeping you abreast of what is happening on the runways, what labels you need to know NOW and of course we will be identifying the trends you need to be watching as the new season emerges and of course that's just he beginning.
The streets have also become where fashion gets created at Fashion week. Trends emerge, are embraced and are fully realized outside of the fashion shows where 'everyday' fashionistas show us how to truly wear what just walked down the runways. While not a purely democratic scene there is opportunity for the non elite to gain recognition and prestige at Fashion Week since the currency is style and if you have it, you're in. From dresses over sweatshirts to sock boots and everything in between, our street style coverage we will show you how to wear the latest trends and what you need to know in order to be in the fashion know this season.
This is our favorite time of year at Blogger Not Billionaire and this year we want to be your #1 fashion week resource. Each week we will be featuring our interpretation of each city's style scene through our Fashion Week inspired outfits alongside our weekly coverage of each city's street style trends and of course our coverage of the shows themselves. You don't need to watch every show, that's our job, and we will make sure to provide all the pertinent fashion information you need to be your most stylish, informed self in the coming fashion season. Are you ready? Happy Fashion Week Everyone.
CREDITS:
Photography : Katie Miyagi
Styling: Rebecca Cornelius
Boots: Jessica Buurman HERE