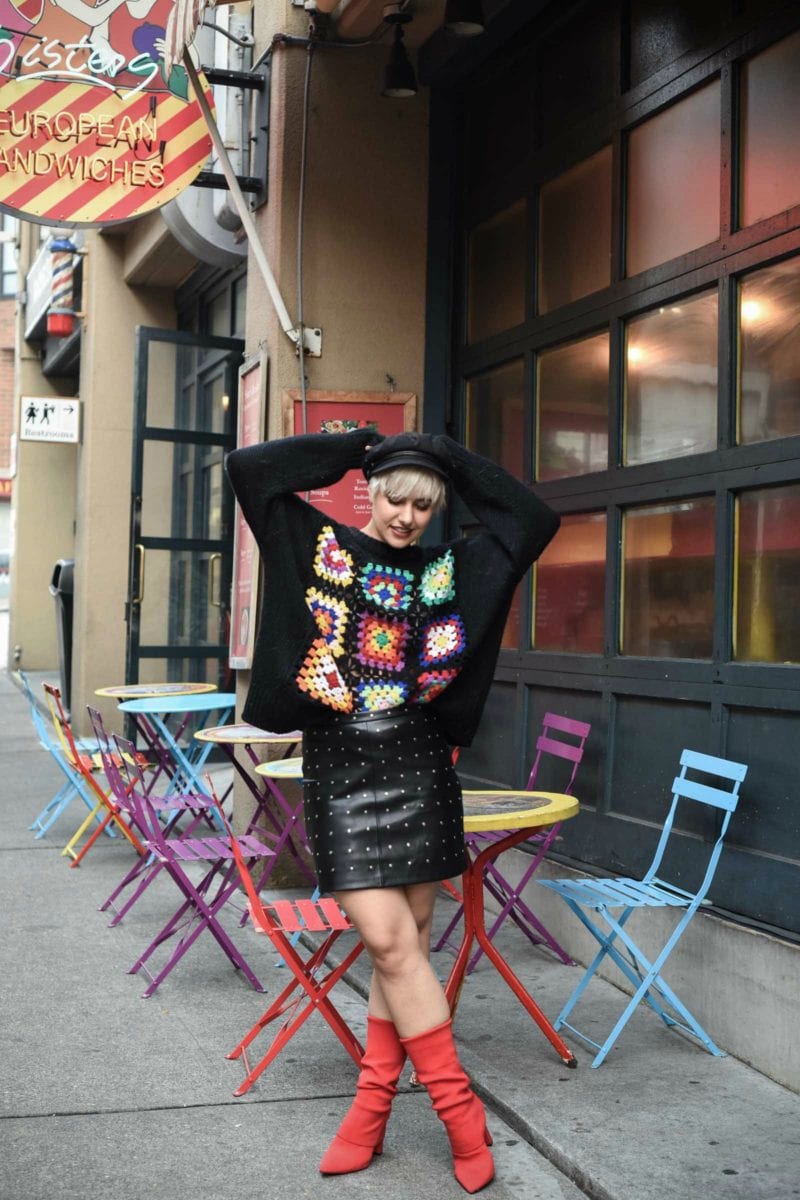 #3 The Sock Boot
It's official: the hottest shoe trend of the season is an ankle-hugging, mini-skirt complimenting sock boot in an array of colors. From ankle grazing to over the knee this is a trend you can wear in a myriad of ways and since it's a shoe trend that also spans most heel heights this one trend anyone and everyone can wear this fall.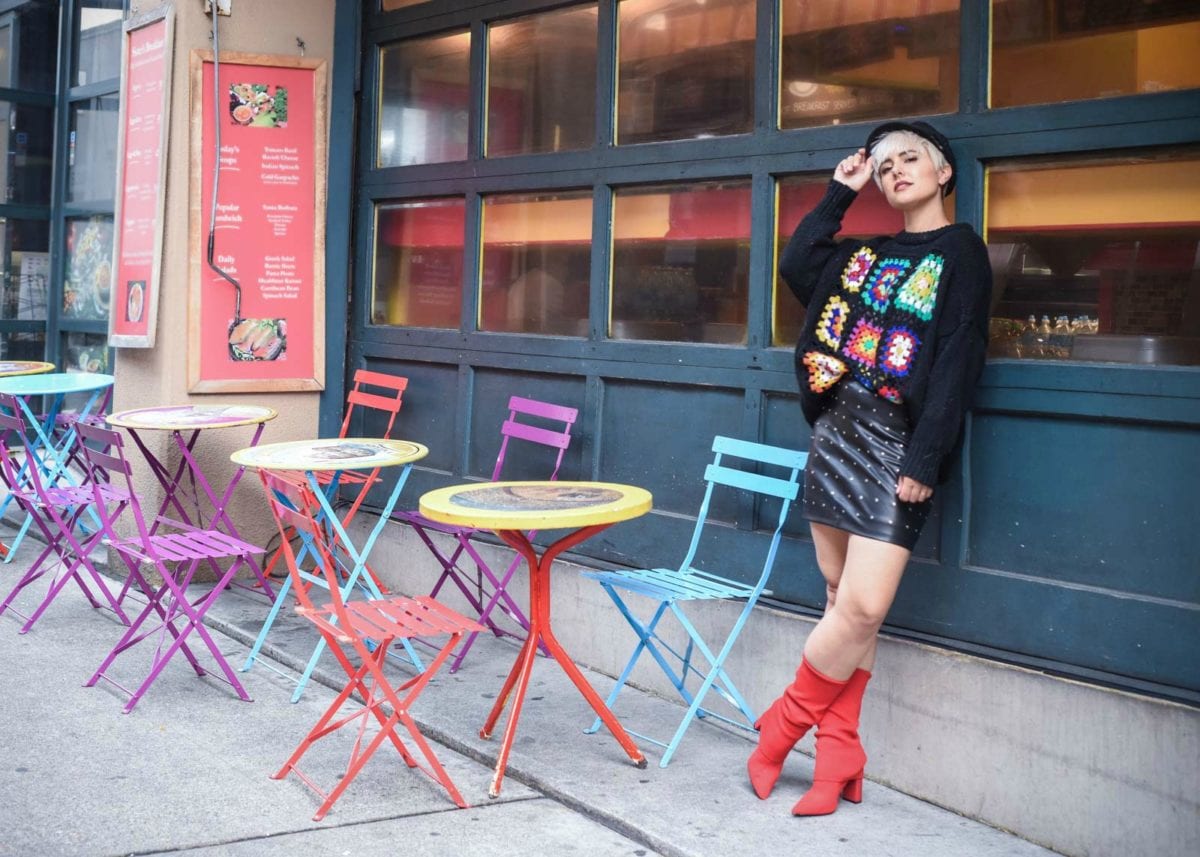 Why We Love It
One of the reasons I LOVE shoes is that they always fit; shoes don't care about body shape your size or height and are therefore a trend we can all enjoy whether we are apple shaped, pear shaped or any shape in between. What defines a 'sock boot' is the stretchy fabric of it's namesake that hugs your ankles lower calf. Showing off the differentiating sizes between your ankle and calf is incredibly flattering and the shape of boot can pretty much be worn with anything from skirts to jeans of all silhouettes.
Another reason to love this trend is that heel height seems to be having an a-la-cart moment: you choose what works for you. If you love kitten heels, awesome! Get your sock boot with kitten heels. Prefer something more traditional and higher?  That's just fine too. How about an architectural shape? By all means. It is a season of individuality so embrace the trend but wear it in a way that suits YOU. I took my own advice and actually took a pair of over the knee boots that made my thighs look like sausages and folded them over to create a cuffed sock boot look that was uniquely my own.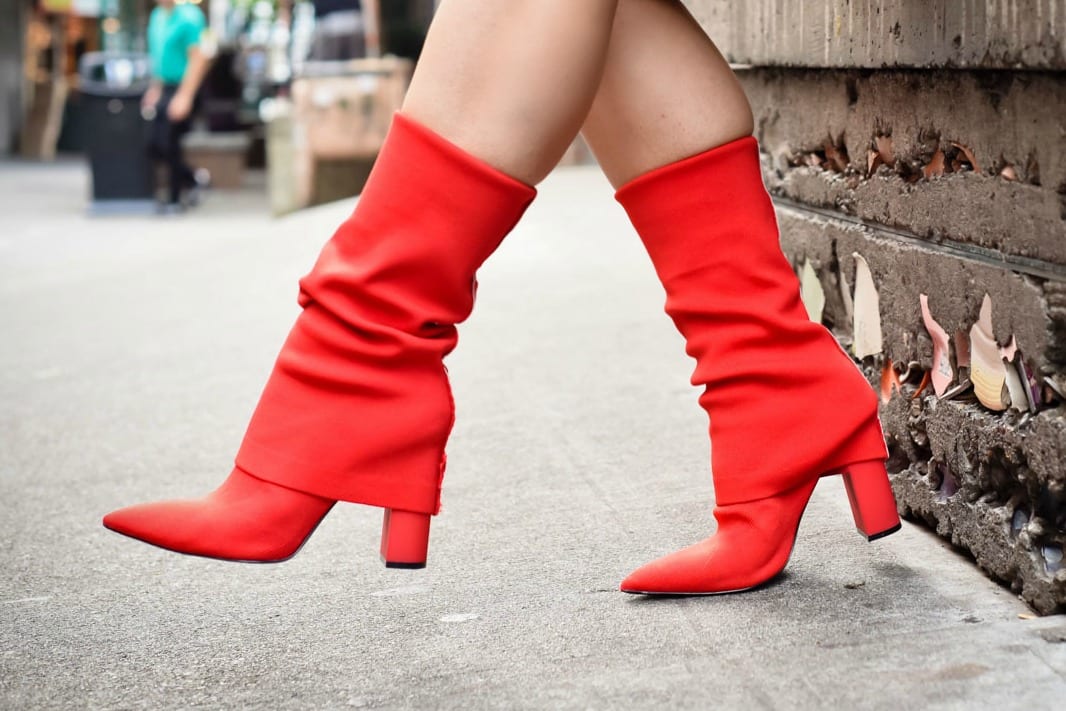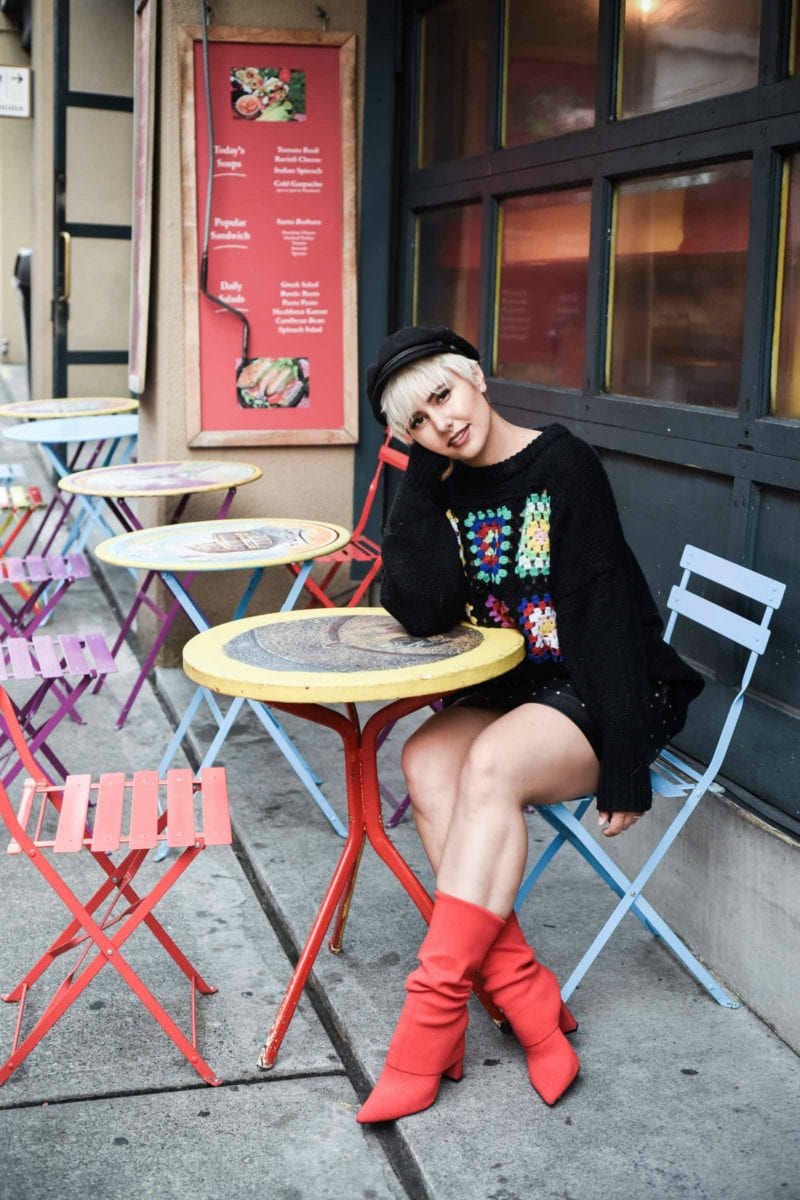 My Favorite Versions
As I mentioned earlier today's particular sock boot is a folded over Zara pair however our first option from Steve Madden is a dead ringer for this pair. What I love about this option also is the color. Red is undoubtedly the color of the season and these boots will make you instantly on trend. Next we have a low heel option of virtually the same boot from H&M (that keep selling out because they are THAT good!) Zara did a low heel red option as well and it sold out almost instantly. Let's not forget our printed friends with our next option from Steve Madden. These are insanely comfortable and as chic as can be and also have an interesting block heel to spice things up! Our fourth option is a Topshop low-heel sock boot in BRIGHT GREEN. Embrace this color you guys, it's not going anywhere. Next we have a Balenciaga inspired option from Jeffrey Campbell (see more on this in my 'Why You Need White Boots' post for 2 birds and one shoe.) Lastly, for the fearless there is an over the knee option that I personally cannot pull off, but if YOU can, by all means.

Today's Look
Today's outfit features my FAVORITE grandma sweater I am constantly asked if I knitted myself, which I didn't. You can find it HERE or at your favorite neighborhood Zara taking inspiration from J.W. Anderson's crocheted sleeves from last season's runway. I am also wearing another winter standby, my Brixton cap which makes any bad hair day a trend moment. The studded skirt is also Zara and lastly we already talked about today's boots. For a similar look try THESE and fold them over.
Thanks for reading! For another way to wear today's sock boots check them out at NYFW HERE!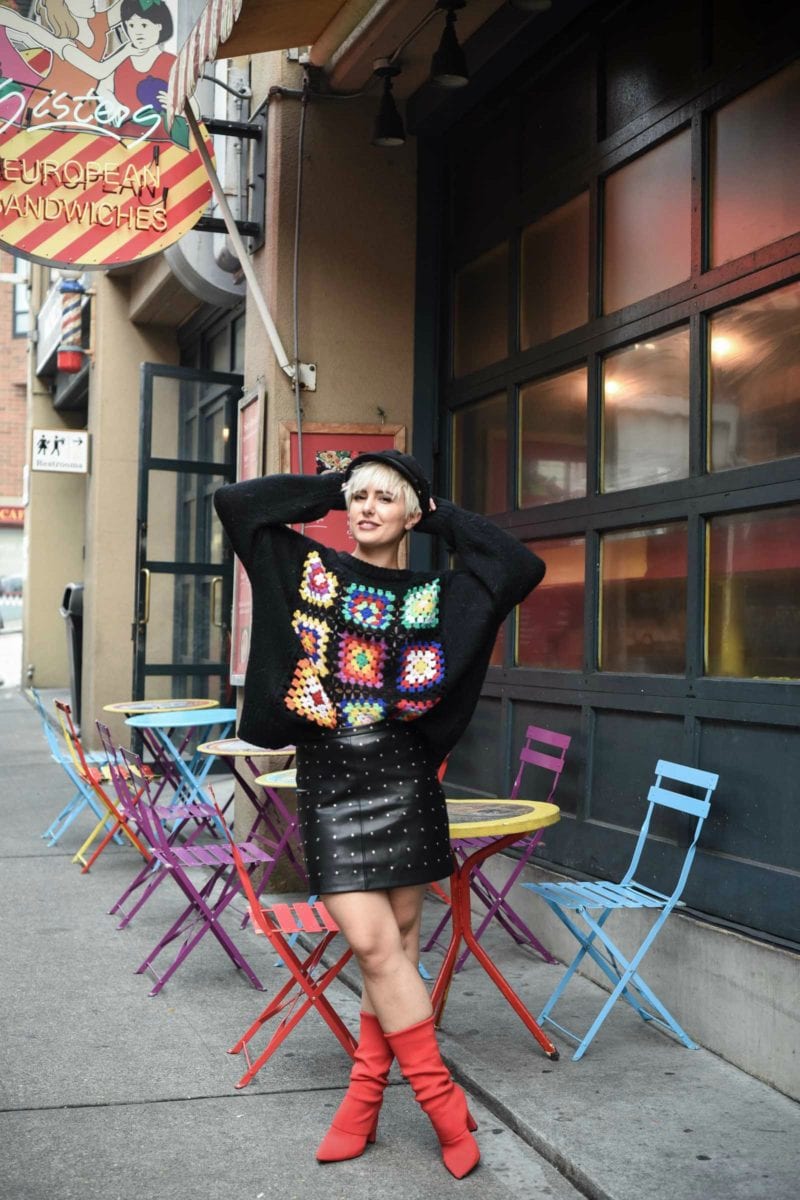 Thanks for reading! <3
Photography: Vivian Hsu Photography
Styling: Rebecca Thayer
Save
Save