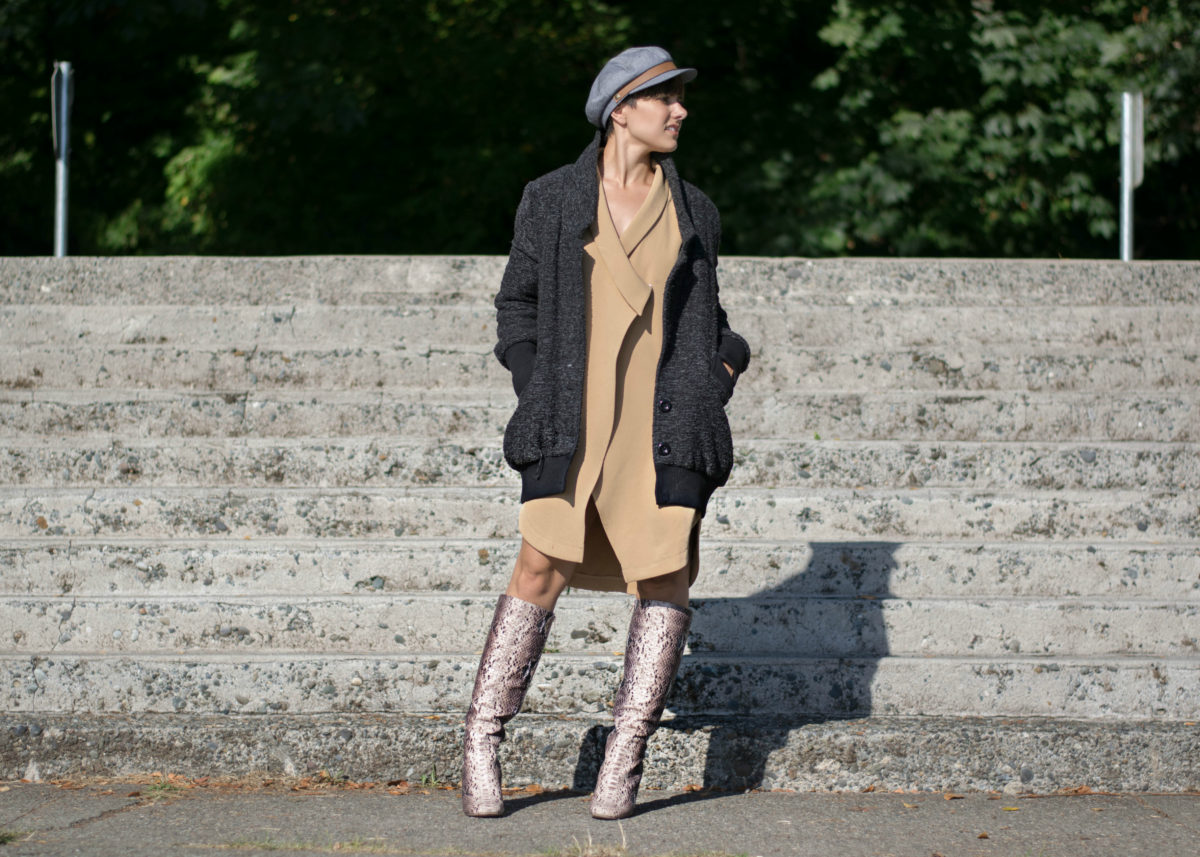 3 things are all you need for a perfectly polished look, that's all you need in order to pull together a great outfit that is Fall ready and on trend.  What I find so compelling about this idea is that you already have these 3 things in your closet in some form or another. Sure over the knee and ankle boots are on trend at the moment but that doesn't mean your classic knee high boots need to get tossed. A cocoon overcoat hangs on your coat peg each day and that perfectly balances out your boots for a sophisticated pants-less look. The newsboy cap may be a new element for you if you aren't like be and didn't hop fully on board with the trend say 5 or 6 years ago but the lesson here is everything comes back into style so if you love it then don't get rid of it. For a short haired gal like myself the newsboy is always a socially acceptable way to hide a bad hair day in the office or out at night so it never leaves by hat stand.
The blazer dress is also having a moment, this versatile style that can function both as outerwear, or if you are daring, as an 80's inspired mini. In fact this is going to be such a large trend expect an entire story devoted to it in the future, but for now we are just using this great staple to add an element of interest under our layered look.
3 items you already have in your closet, that's all you need to pull together this easy, Fall ready look. You can do this. Happy styling.
CREDITS:
Photography : Katie Miyagi
Styling: Rebecca Cornelius