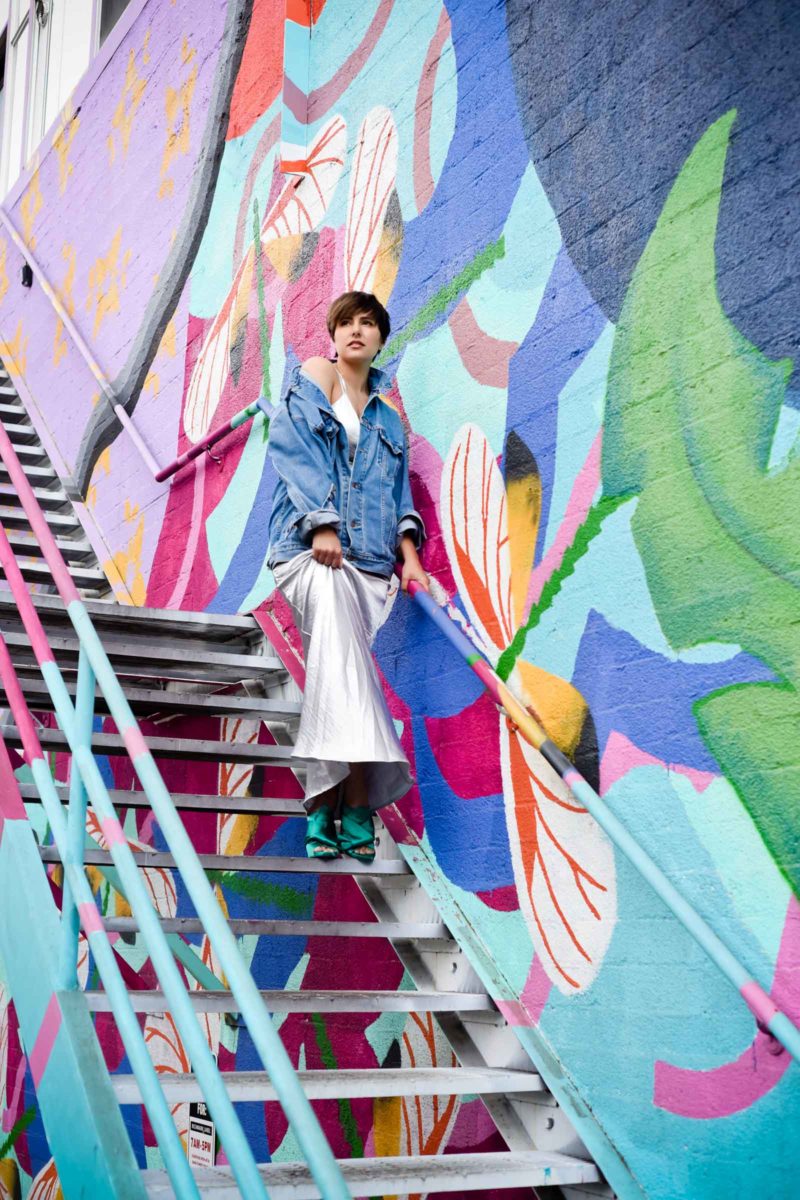 It has been 20 years since Sex & the City first aired and this has been the absolute talk of the town lately. I will leave it to other, more qualified writers to espouse what we learned from this series and what it meant about our social norms. When it comes to fashion however, I will happily discuss one thing it ingrained in our collective psyche that I still have not forgotten: evening wear for daytime.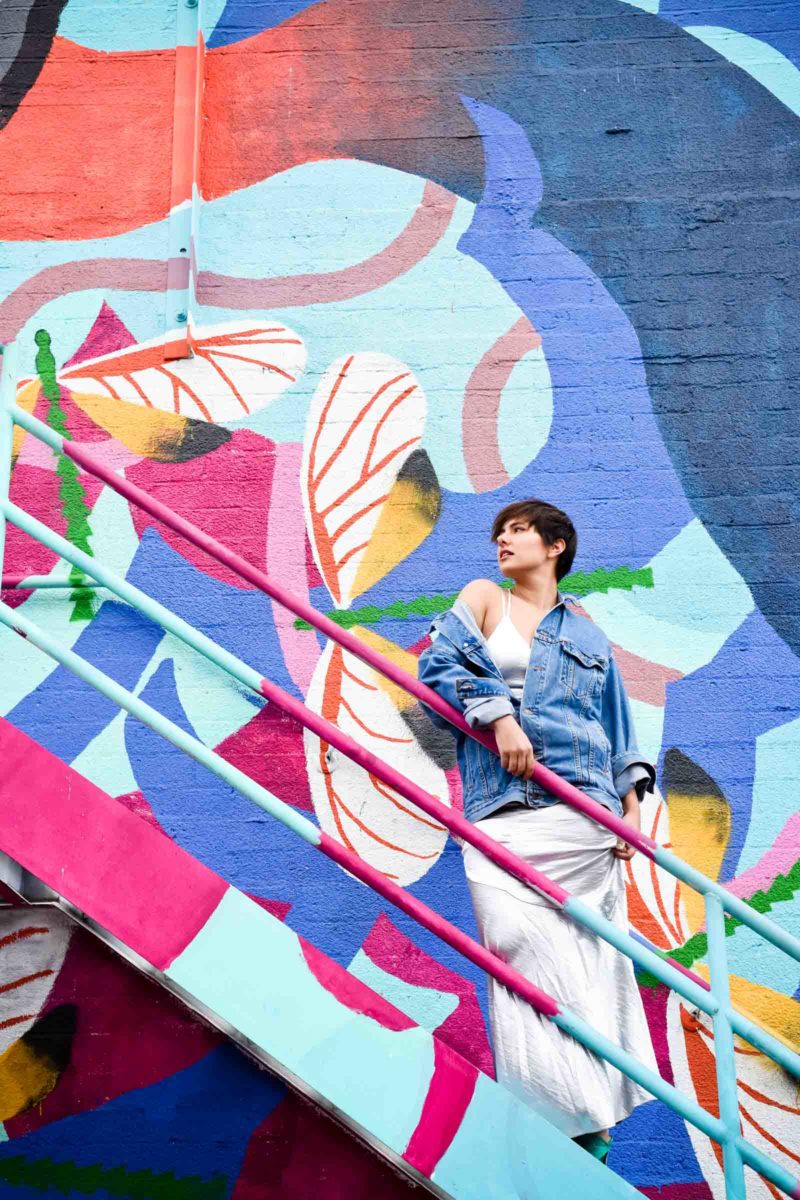 Let's backtrack a moment and remember who costumed the fabulous foursome: Patricia Field. A visionary in how she costumed both tv shows and movies, Pat taught us so much about how a women could dress, if she just had the balls to do it. She also had the uncanny ability to create timeless looks that would simply never go out of style. If you don't believe me simply watch Devil Wears Prada, now filmed over 12 years ago. I would still wear almost every look from that movie.
So what does Sex & the City have to do with today's outfit? Well when it comes to fashion I have always been a Carrie. I love playing with style and trends and taking things a bit over the edge. One of the most important things that her character taught me particularly was that evening wear can be worn any time of day as long as it is styled properly. This lesson has been particularly useful this season as silk, late 90's slip dresses came fully into popularity in shiny, party-ready fabrics. If we all waited for an evening occasion to wear this trend it would never so happen so our only solution is to wear them in the daytime.
Does it take a decent amount of confidence to wear a silver lame slip dress in daytime? Yes, but styling helps too. A men's oversized Levi's jacket always helps to dress down a look while keeping it on trend. The moral of the story here is you too can wear evening pieces whenever you want because there is a little Carrie in all of us.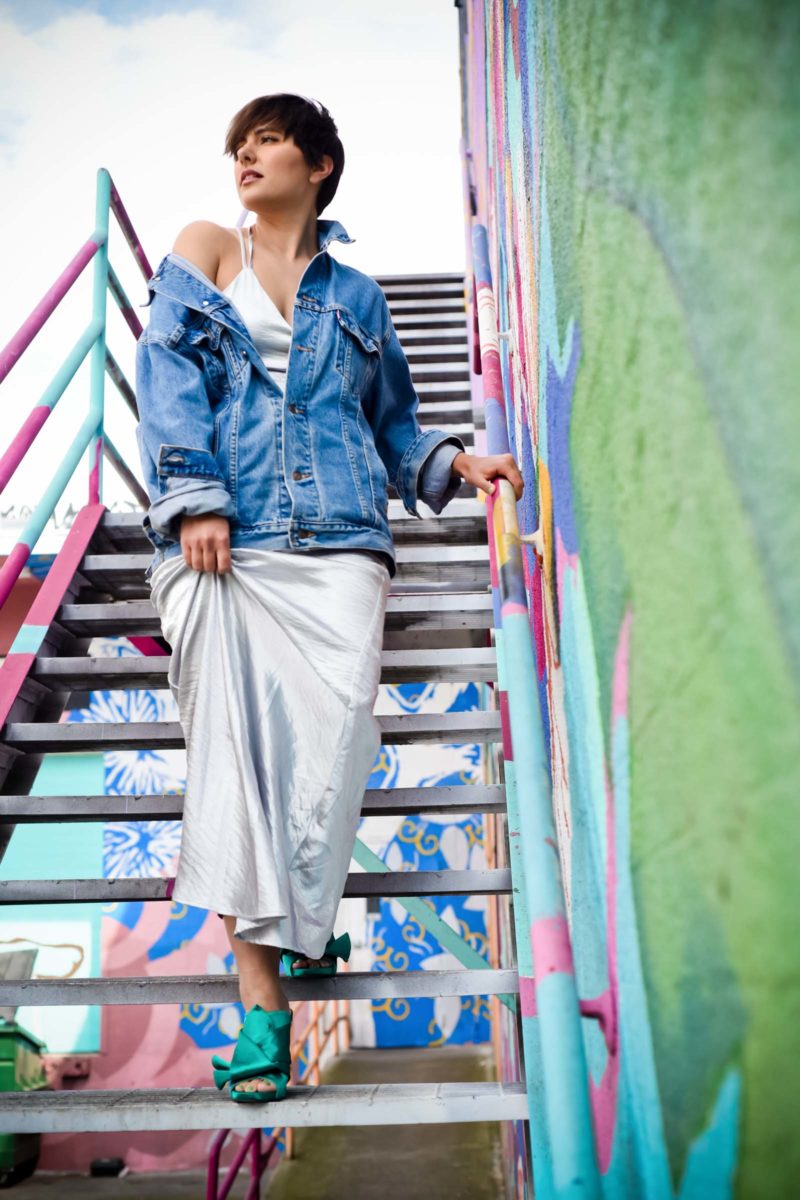 Shop the Look
 | H&M Dress | Levi's Jacket | No21 Heels (Knockoffs) |



Photography: Vivian Hsu
Styling: Rebecca Thayer