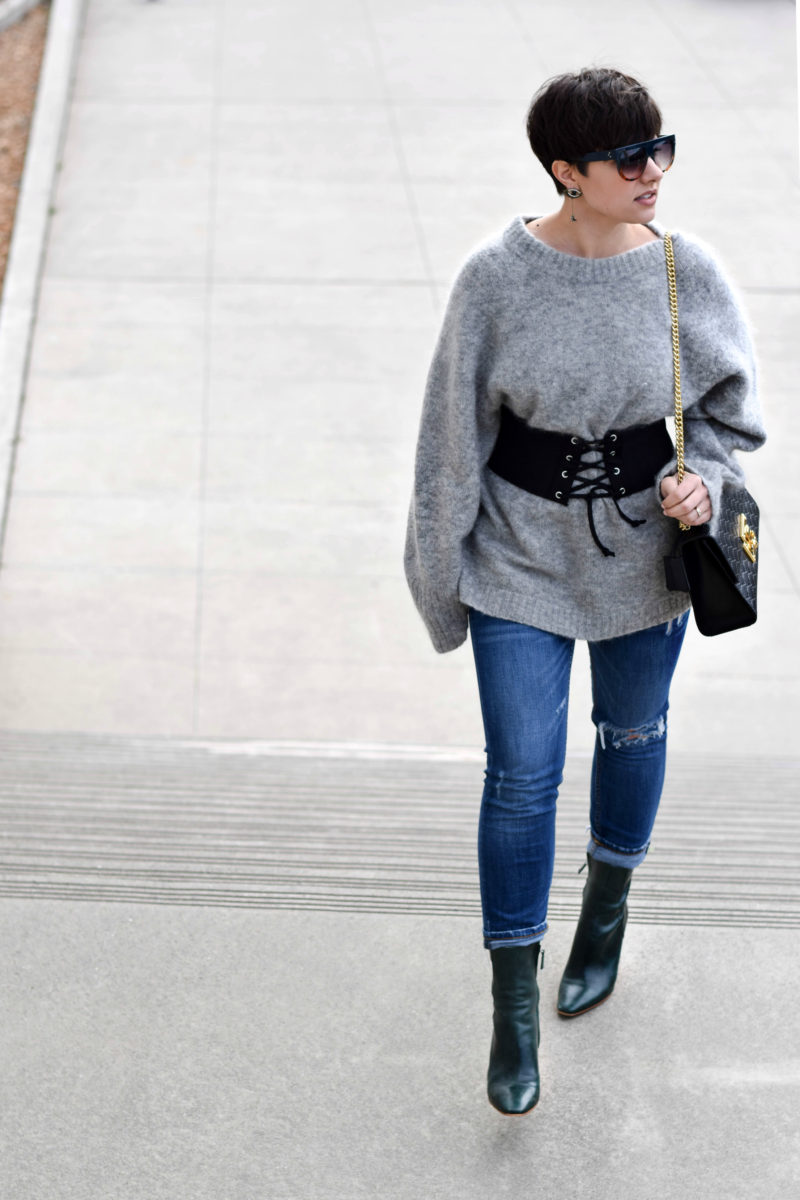 Zara Corset Belt | H&M Knit similar HERE| Zara Jeans | Gucci Padlock Bag | Celine Inspired Sunglasses | Zara Boots
The Corset belt is a MAJOR trend this season springing up on celebrities and fashionistas everywhere. In light of the 80's resurgence this should be no surprise. This trend can be a tricky one, a wide waist belt is always a bit challenging and requires a bit of thought to make sure it is executed correctly. The corset belt is an incredibly versitile item which makes it a very appealing addition to you wardrobe and it an turn ordinary items into high fashion outfits simply by adding this belt at your wast.
There are a few important things to consider when choosing this wide of a waist belt, the first is stretch. While the lace up options will have a bit more give than a solid leather, the stretch option will make this a comfortable choice so that you can actually sit down comfortably in it without cutting off your circulation. The stretch component will also help you keep whatever you are belting, shirt/sweater etc in place so you don't have to be adjusting your outfit throughout the day.
The second trick is unless you are a stick thin individual, you will want to choose to wear your belt over that is more oversized to give you that contrasting volume and to also amplify the impact of cinching in at your waist. My favorite options for the corset belt are an oversized sweater, a floral dress (we all have these from last year), an oversized band tee and any kind of shirt/suiting that is so popular right now. Again, a stretch belt will help keep some of the more challenging fabrications in place so that you look put together and polished all day long.
Here are my 5 favorite options for a lace-up waist belt below. The first option is closest to my Zara belt (linked above) but they all are great options and under $30 (I am particularly loving the white options for Spring! Those are next on my shopping list.) How do you feel about this bold trend? Are you ready to wear it? Let me know in the comments below.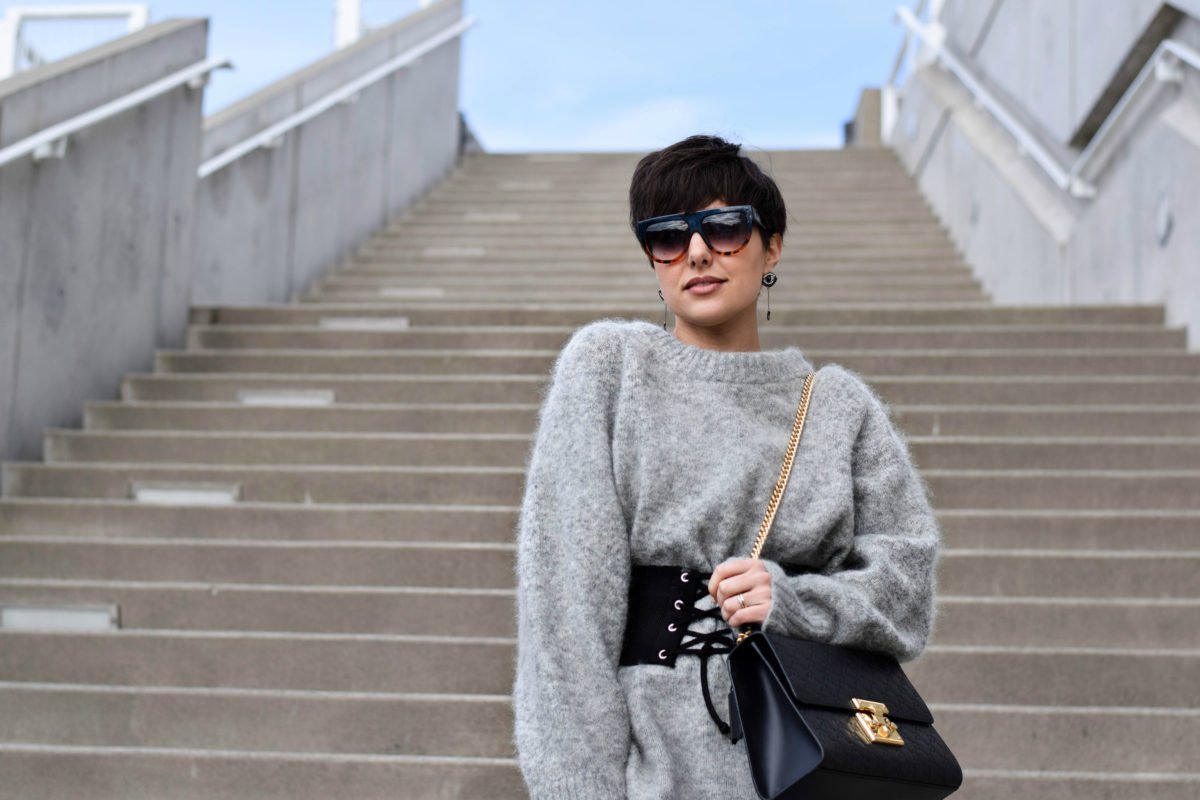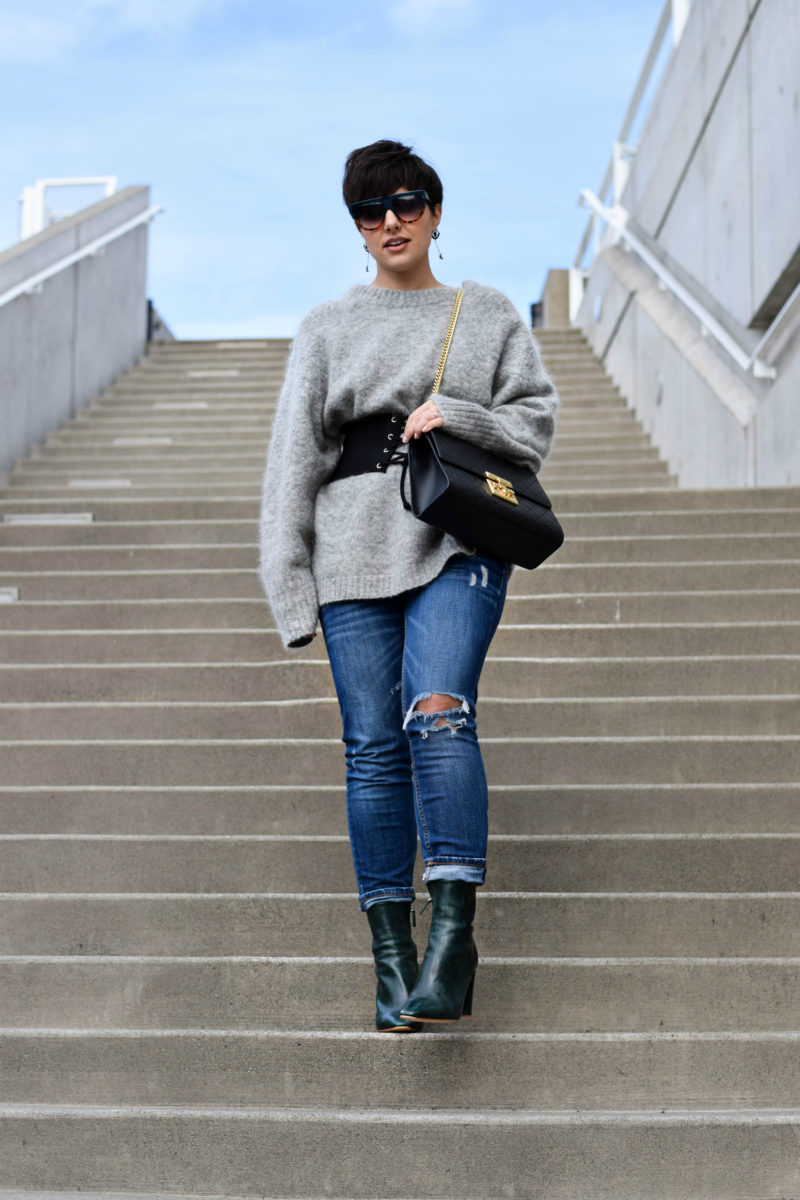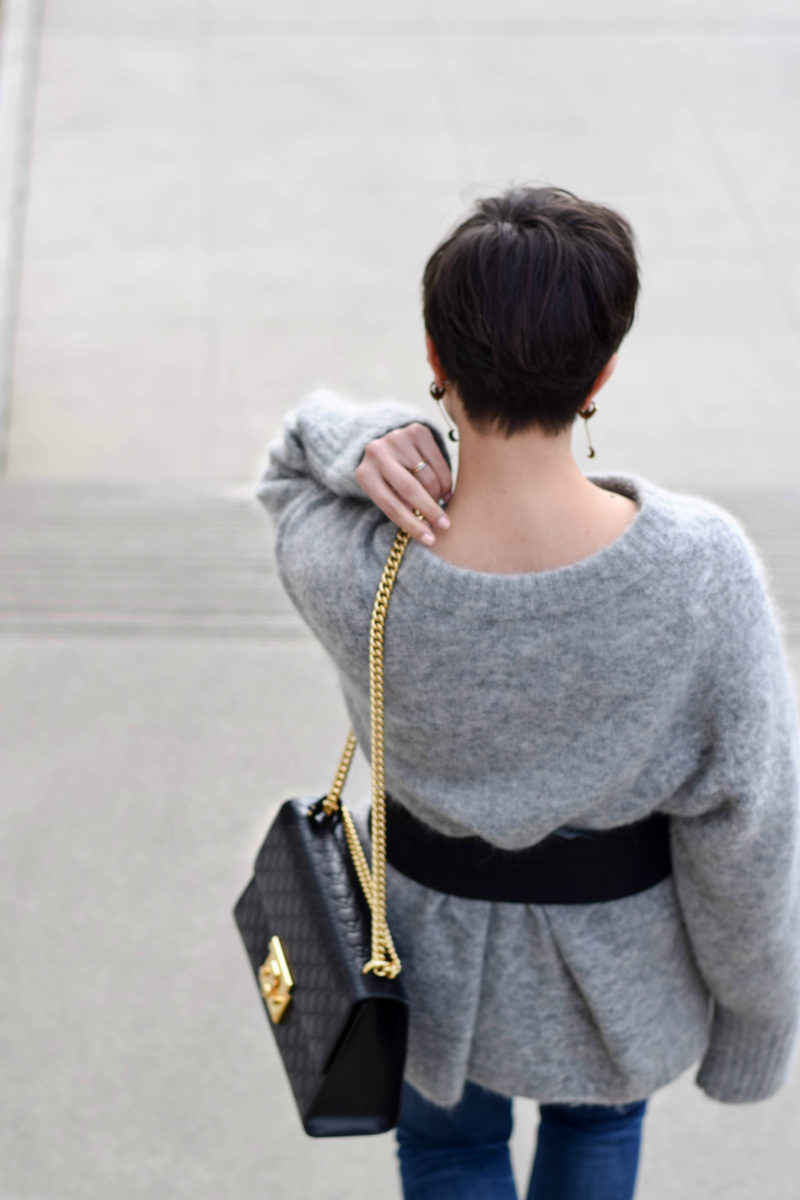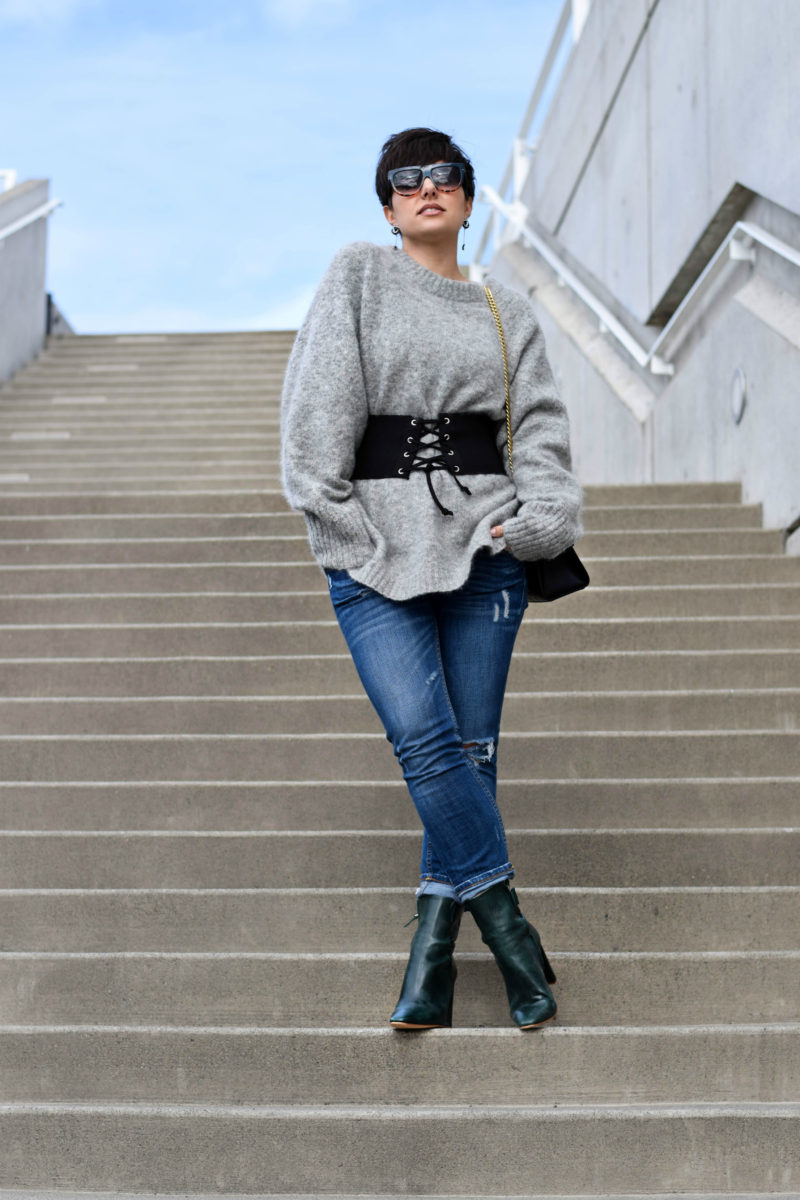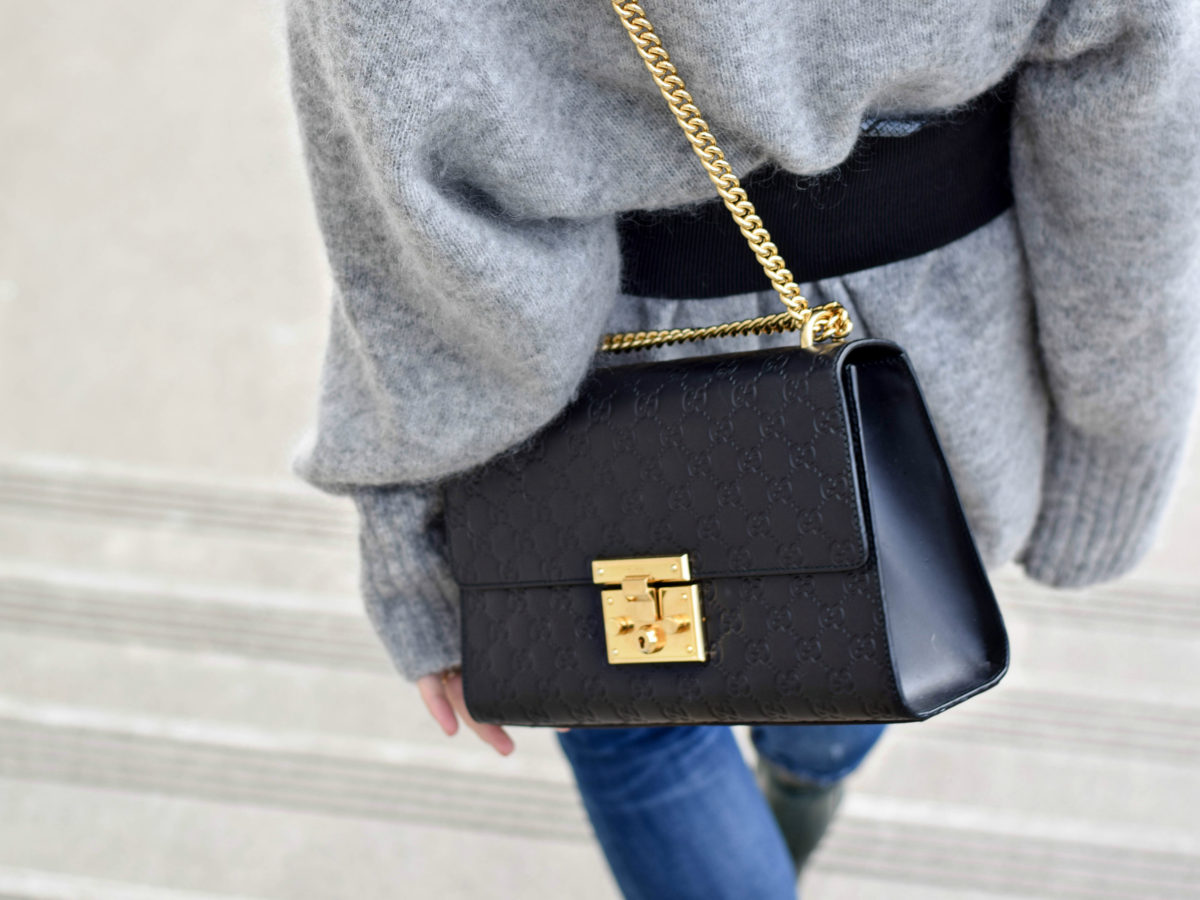 Photography: Katie Miyagi
Styling: Rebecca Thayer