The statement sleeve is a trend that is absolutely everywhere, from blouses to button-ups it's the heavy hitter of the summer and it's a wardrobe staple that you need in your closet.  The challenge with wide sleeves often is a question of how to wear them without feeling like you are ready for 80's night at your local karaoke bar so today we are sharing 2 very different ways to wear this trend and feel comfortable doing it.
Keep it Casual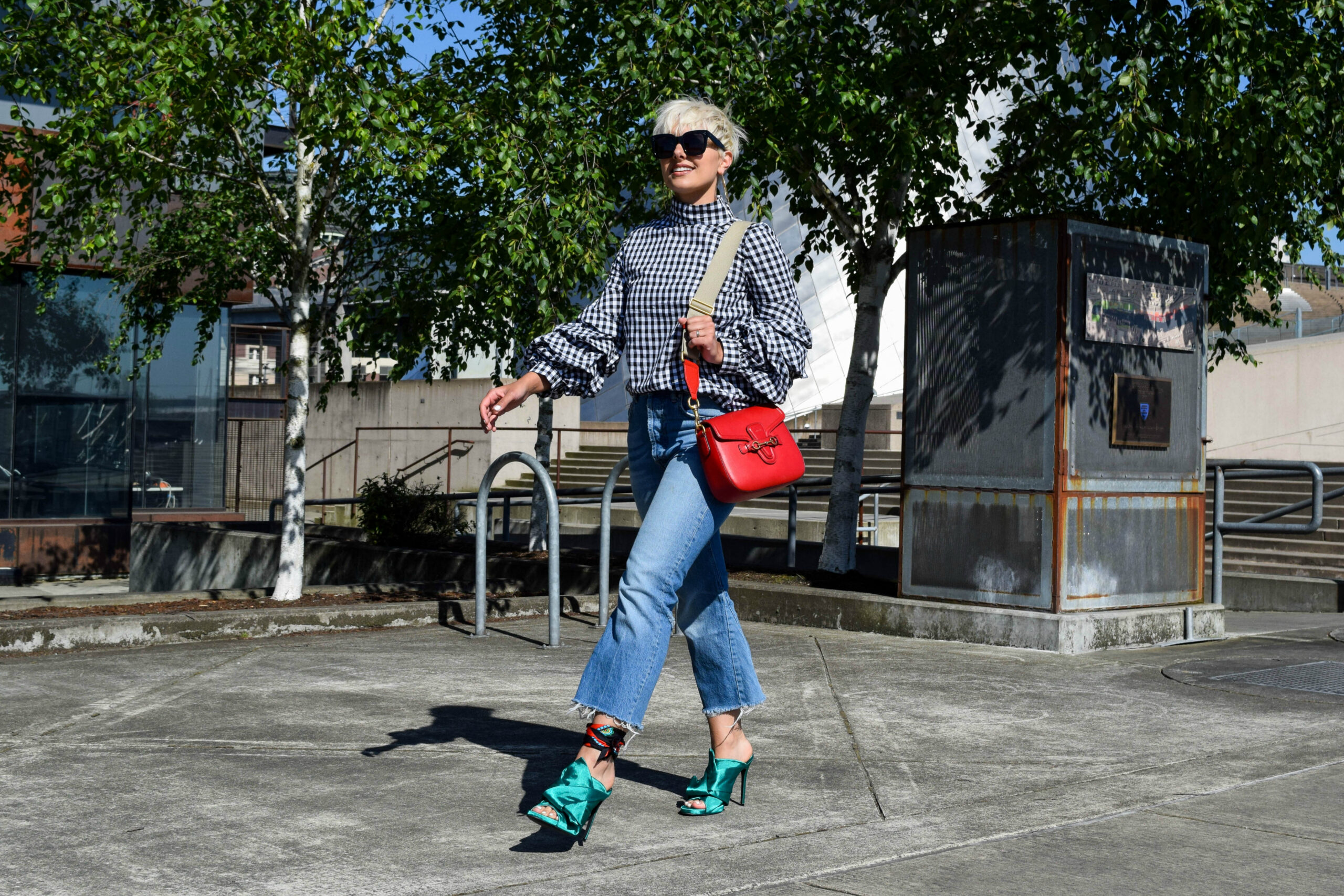 Our first way to wear this trend is a casual one. Grab your favorite cropped kick flare jeans and throw them on with your wide sleeved shirt. For a more casual look we opted for a gingham print option that says I am ready for a picnic or drinks or whatever this summer day throws at me. The light weight fabric keeps you cool while letting you wear a more covered up option in the heat. To add a bit more interest to this easy look we added an ankle scarf (like on your neck, but your ankle instead,) a great pair of colorful statement shoes and a pop of color with our favorite Gucci bag. Lastly as far as accessories go we chose a statement earring in gold so as to not compete with the blouse itself but to still add a bit of pizazz that complements the party going on with the lower half of your outfit.
Blouse Sheinside (only $19 ) | Jeans Zara similar HERE | OHME Earrings | No 21 Mules | Celine Sunnies | Gucci Lady Web (on sale at the Real Real HERE)
Dress It Up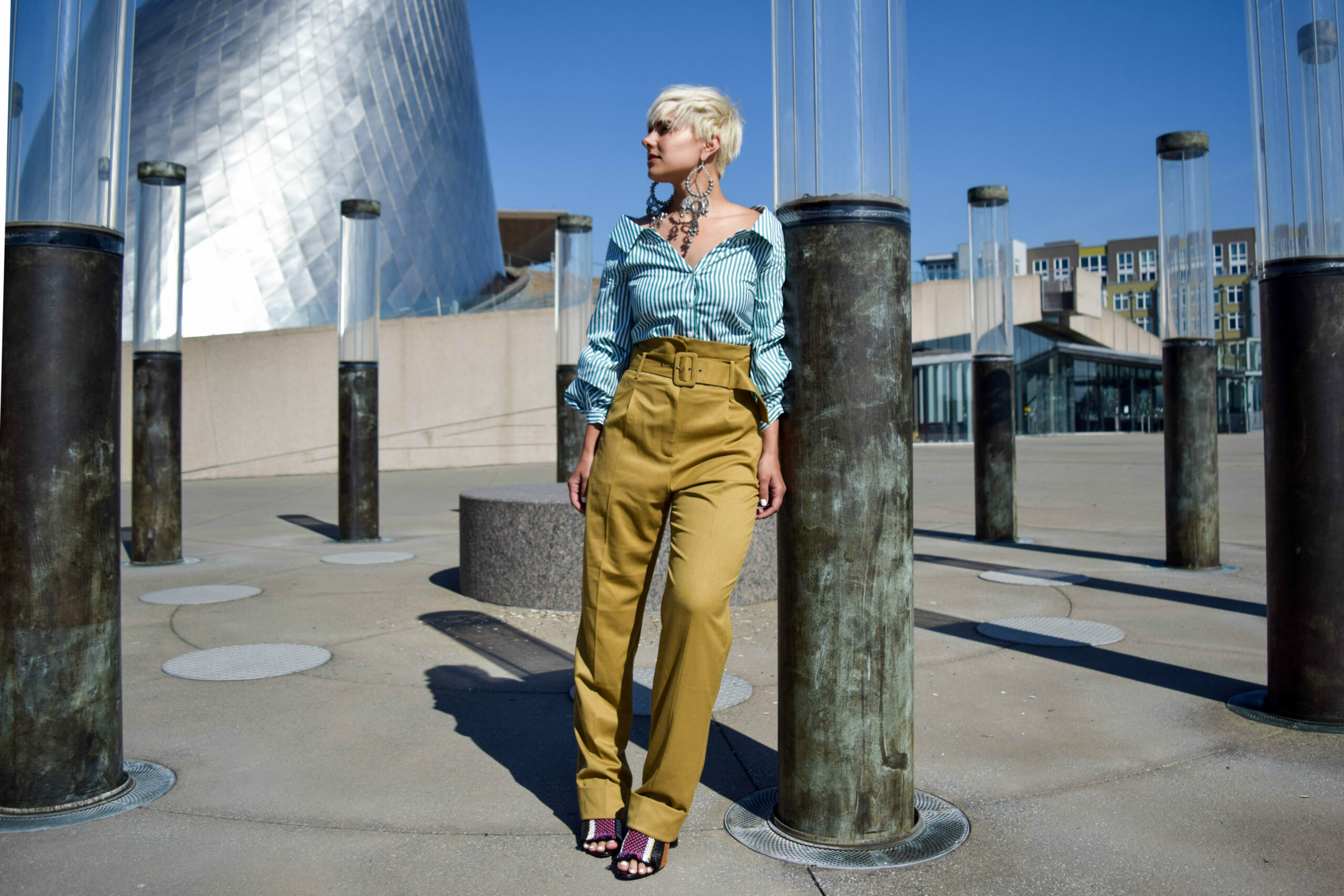 Many of your options for a statement sleeved shirt are actually button up shirts like this Zara option that easily lend themselves so a more 'suited' approach. The trick here is to avoid being too matchy matchy. This Zara shirt is a reworked take on a classic shirt with a slightly off the shoulder revealing neckline so to balance it out we chose a high waisted pair of trousers. The pant option keeps the theme as redone suiting however it adds more proportion to balance out the shape of the top. A fun pair of brightly colored sandals keep the look feeling summery and the open neckline of this shirt is perfectly complemented with statement earrings.
ZARA Top |Pants Finery London| Proenza Schouler Mules| H&M Earrings (last season)