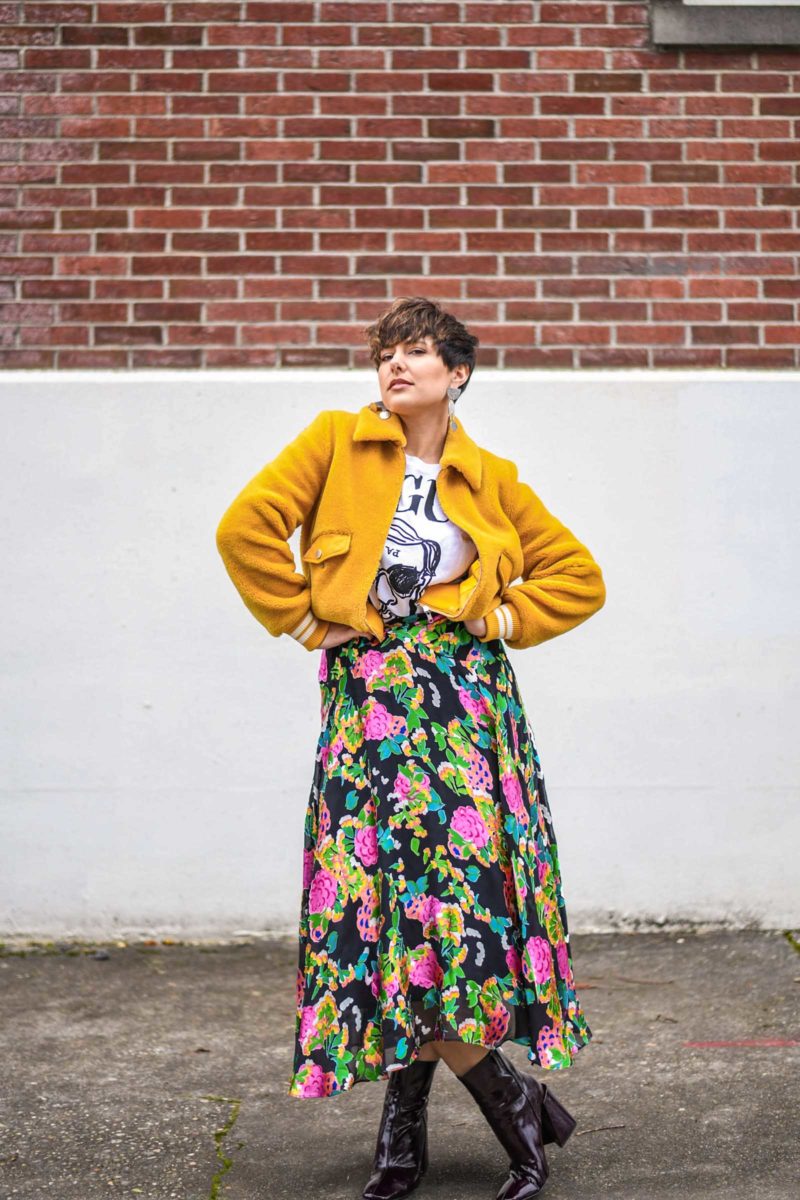 One of my goals for 2018 was to be more aware of my environmental impact. This stems from the fact that fears of global warming do keep me up at night and I happen to love an industry that is notoriously destructive to the environment: fashion.
Here are 4 strategies for combating the usual churn and burn cycle of fast fashion:

#1- Renting instead of buying

#2 Focusing on second-hand clothing

#3 Sourcing from sustainable brands

#4 Buying less with an emphasis on longevity
Today's post is focusing on #1.
The Scoop
I first tried Rent the Runway's Unlimited program several years ago when it was really new in the market. I loved it for a while but ended up discontinuing my membership due to lack of new options. Fast forward a few years to having a new job and not having tried on ANY of my work clothes in like 2 years and Rent the Runway Unlimited became my perfect solution.
How it Works
For a flat fee of 160ish per month you can rent 4 items of clothing at a time and swap them out as much as you like. I usually rotate 1/2 of my Unlimited items at a time, holding onto 2 and swapping out the other two. Different items are available to rent each week (you can pre-prep a shopping list or add as you go) and there are new clothing options added each week. I am currently loving the RTR Unlimited program because it satisfies my need to shop and receive new things all the time since I can shop the app and get new clothes every week if I want.
The Good
The best thing about RTR Unlimited is it lets you try new things and vary your wardrobe without actually buying anything new. It also allows you to rent clothing that might accommodate weight fluctuations, special occasions and other events where you need specific clothing but don't actually want to own it.
The Not So Good
Now the downside. Selection can be limited based on what is in stock when you return your items. Add size constraints and your options can get even slimmer. Turnaround time can also be a challenge especially if you live on the west coast. Shipping out items and receiving new items can take up to a week so realistically you are swapping items every other week. The turnaround time is generally not an issue if you find items you love but when you get stuck with a dud it can be a bit frustrating. Lastly, I have never had success ordering any pants from RTR. Skirts are more forgiving so those have been great but I have never had a pair of pants that actually fit me so I simply have stopped trying.

My takeaway: if you love fashion and want to find a sustainable way to have new items in your closet every week then Rent the Runway's Unlimited program might be for you. Today's yellow shearling jacket and velvet floral skirt are both from RTR. They also offer a discounted intro month so give it a try and see what you think! As for me, I am loving it for now. Stay tuned for try on hauls on Instagram to see what kind of things you can actually get through RTR.
*Please note this post was NOT sponsored. All thought and opinions (and RTR payments) my own.