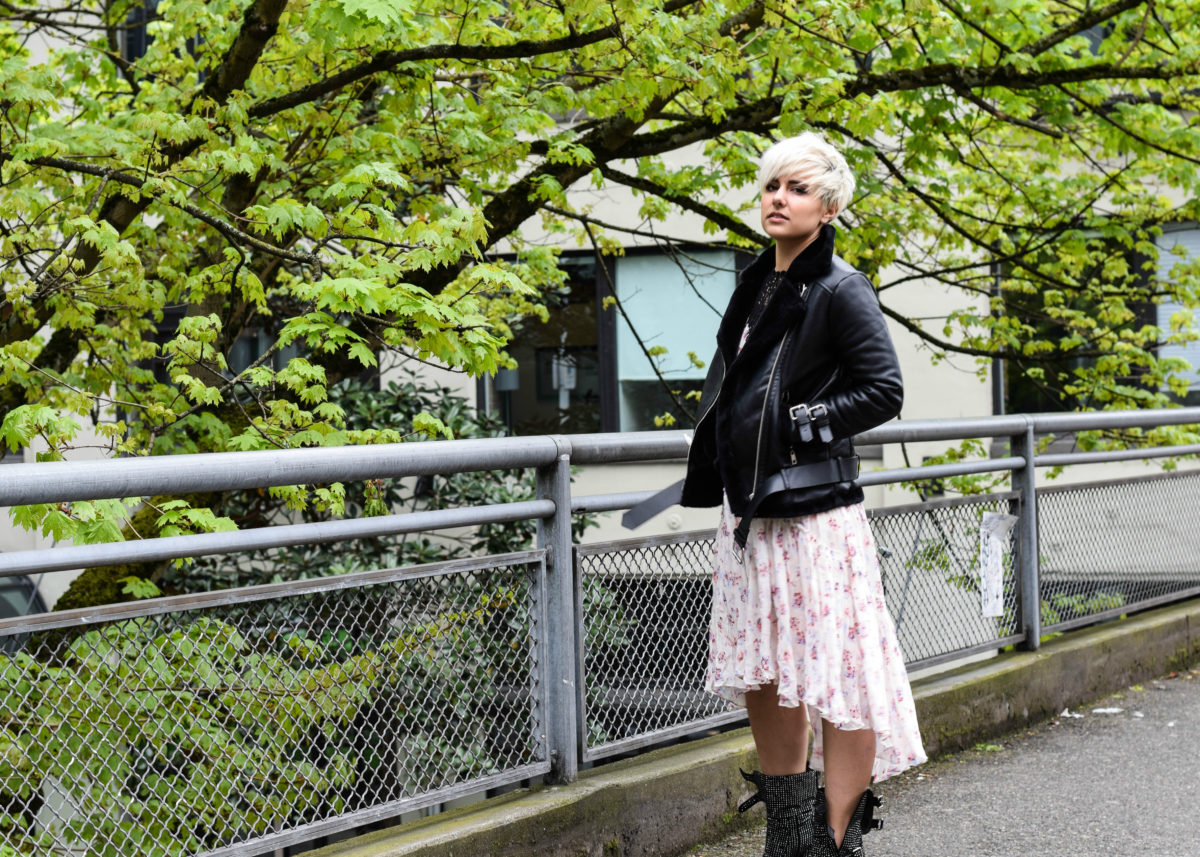 Summer is almost here, you have unpacked your favorite ethereal floral dresses (or you have some in your shopping cart ready to go) but it just isn't warm enough to pull the trigger unless you are headed to Palm Springs. This is an issue we a face every year and luckily for us there is a simple solution that also adds dimension and  a welcome contrast to your outfit: a great jacket and ankle boots. This may seem like a no-brainer however how often did you avoid grabbing that dress so far this season because it's more of a 'warm weather' option?
To make this look intentional, don't throw on a moto jacket and sandals, think of anchoring the look on the top and the bottom. Since we are playing with soft florals in this particular look a motorcycle style jacket provided the perfect contrast. In Seattle it is still consistently 50 degrees so a shearling moto jacket (also a great knockoff of the infamous ACNE option) was in order. My adjusting to your season with your accessories you make this an amazing transitional look.
The next step is the ankle boots and while 80's styles and platforms seem to be all the rage, a classic back ankle boot will never go out of style. The proportion of an ankle boot with the dress keeps it feeling like Spring while giving you the warmth you need to actually wear the look outdoors. Ankle boots are also a MAJOR trend this summer, you aren't going to be packing these away any time soon so start getting used to a little edge with your dresses and skirts. More on this trend to come.
A great jacket and a matching set of boots are all you really need to start wearing your summer dresses now so don't be afraid to start reaching for them in the morning. Thanks so much for reading! – Rebecca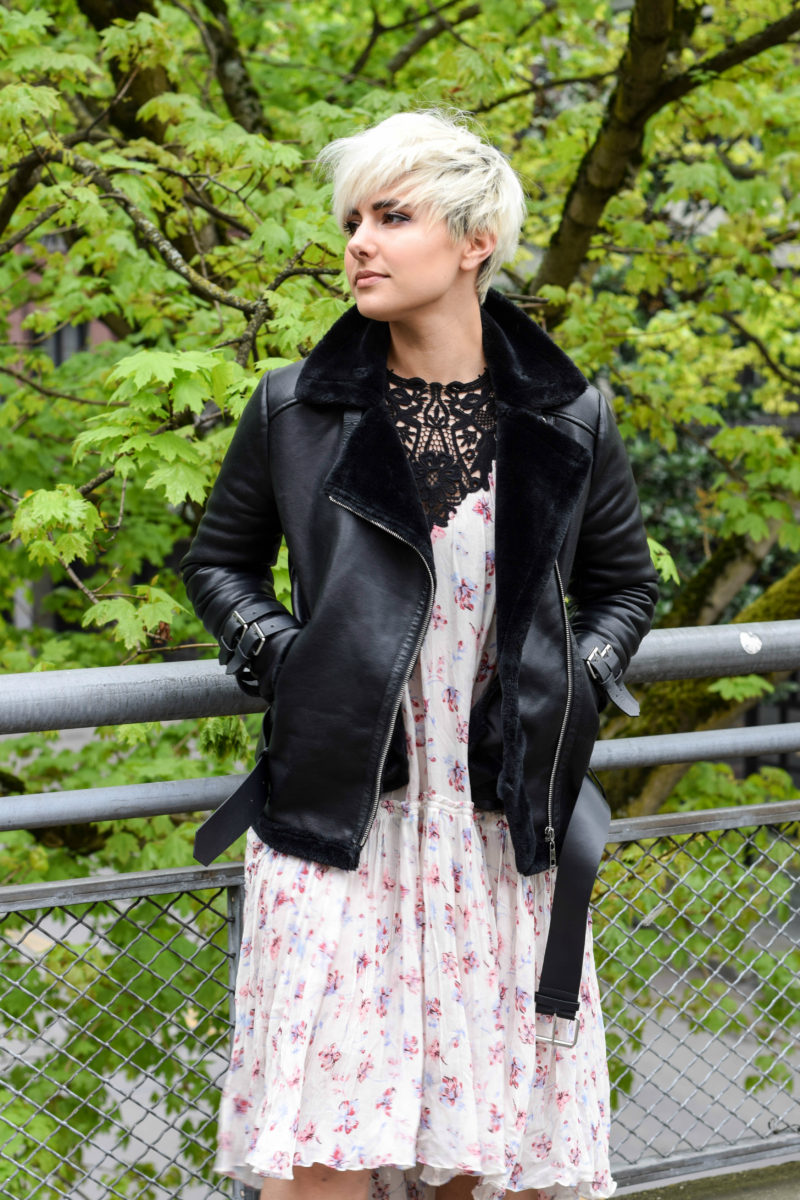 Shearling Coat HERE | Zara Dress | Laurence Dacade Boots HERE
Shop some of my favorite Spring Dress options: