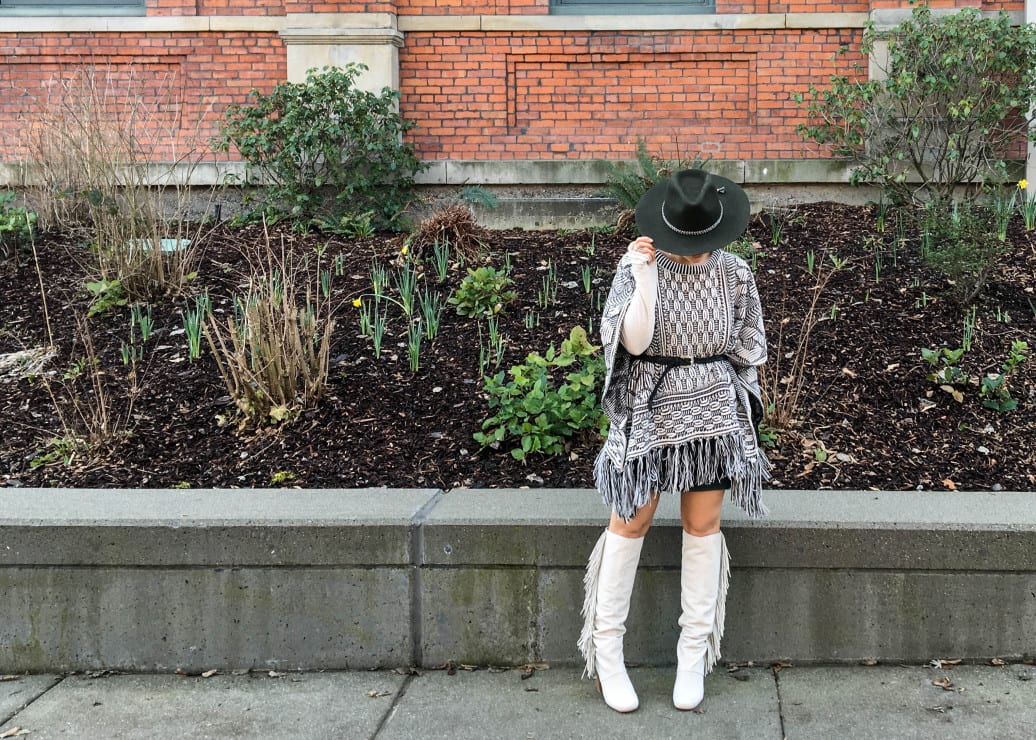 Last week we talked about the western hat being paired with a modern look that was on-trend but had the hat as an element of the look rather than the steering element. Today we will be flipping that idea on it's head and going whole hog-western style. That means fringe, and lots of it.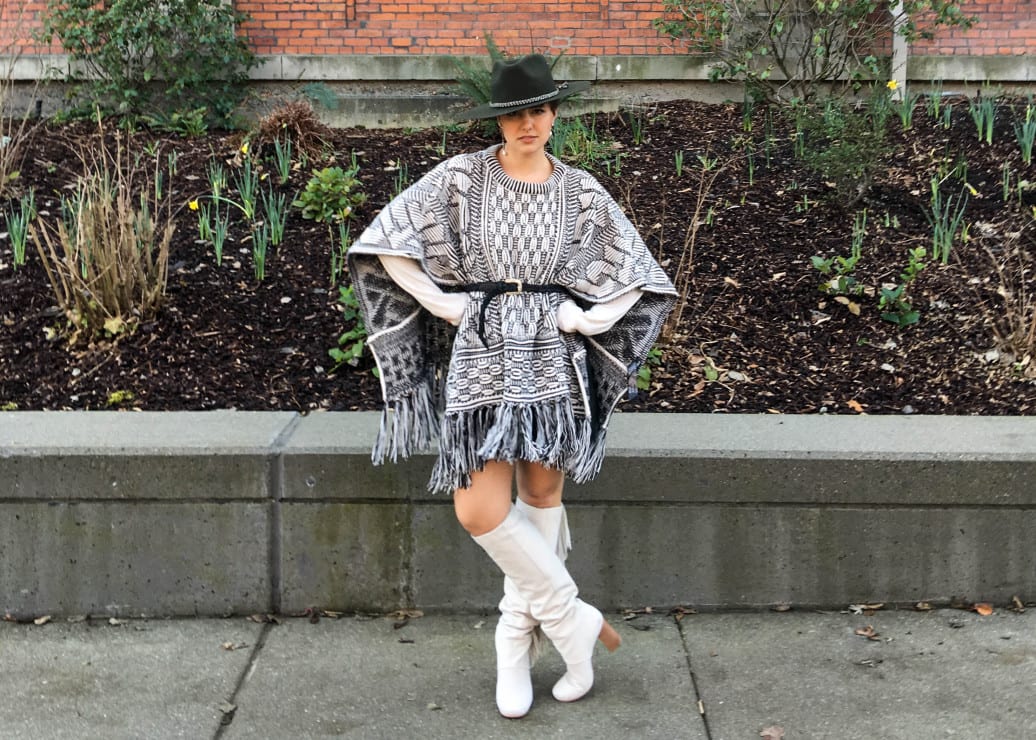 There is something about embracing a trend head to toe that is very theatrical and just plain fun. The western hat brings with it a distinct style and attitude that is both distinguished and playful and while it can easily could sit back to a pair of boyfriend jeans and a band tee for this particular styling session I opted for the opposite. Western movies with stiff-brimmed hats and a leather-panted cowboy swathed in a poncho slung over their shoulder was my inspiration for this look. The fringe wearable not only embraces the poncho trend but it does it in a way that remains tribal without being too literal. As an added bonus the black and white print happens to compliment the brim detailing as well.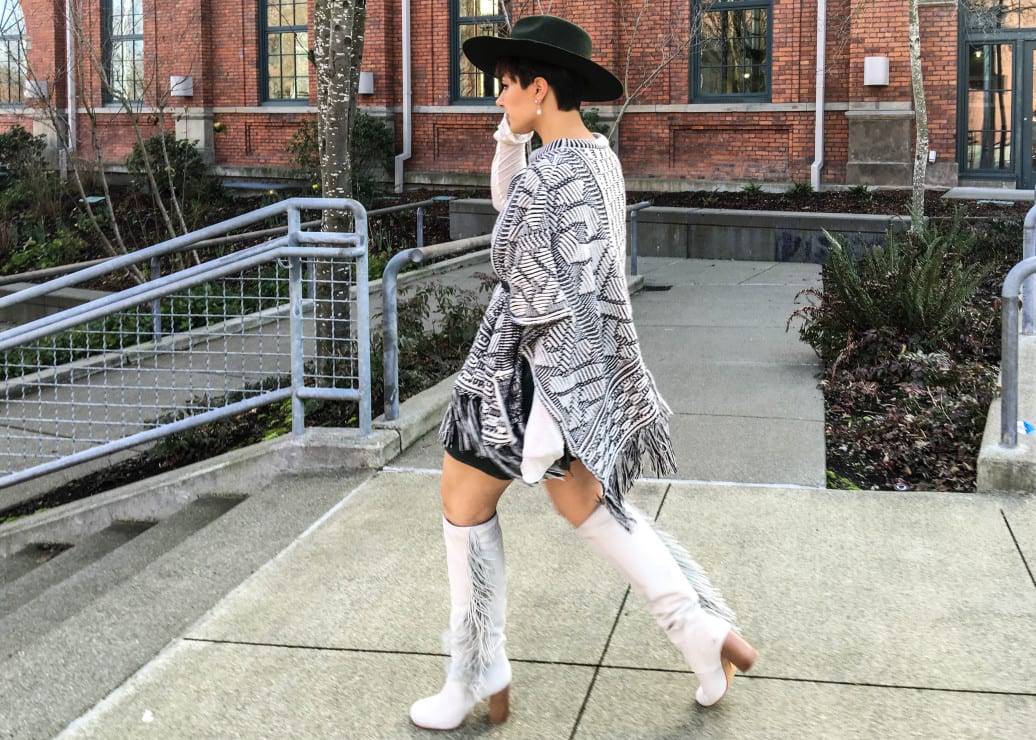 The modern cowboy boot would be a high shafted suede number perhaps with fringe cascading down the side like today's Sam Edelman pair. These beauties can pull a little too bit 'Dallas Cowboy Cheerleader' if not worn correctly but today they provide just the added touch of fun needed to balance the outfit. Is fringe on fringe too much? Sometimes perhaps but in today's look it feels like just the right amount of fun on top and on the bottom. Add a leather jumper that matches the moss green of this great Brixton hat and you have a western look worth shimmying in.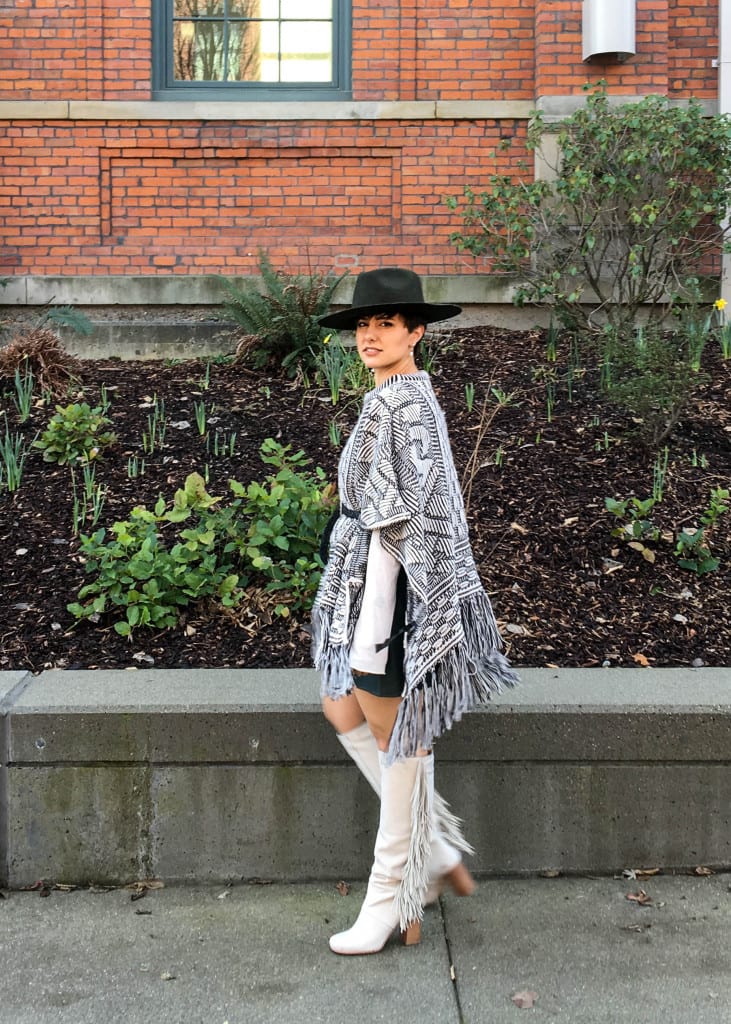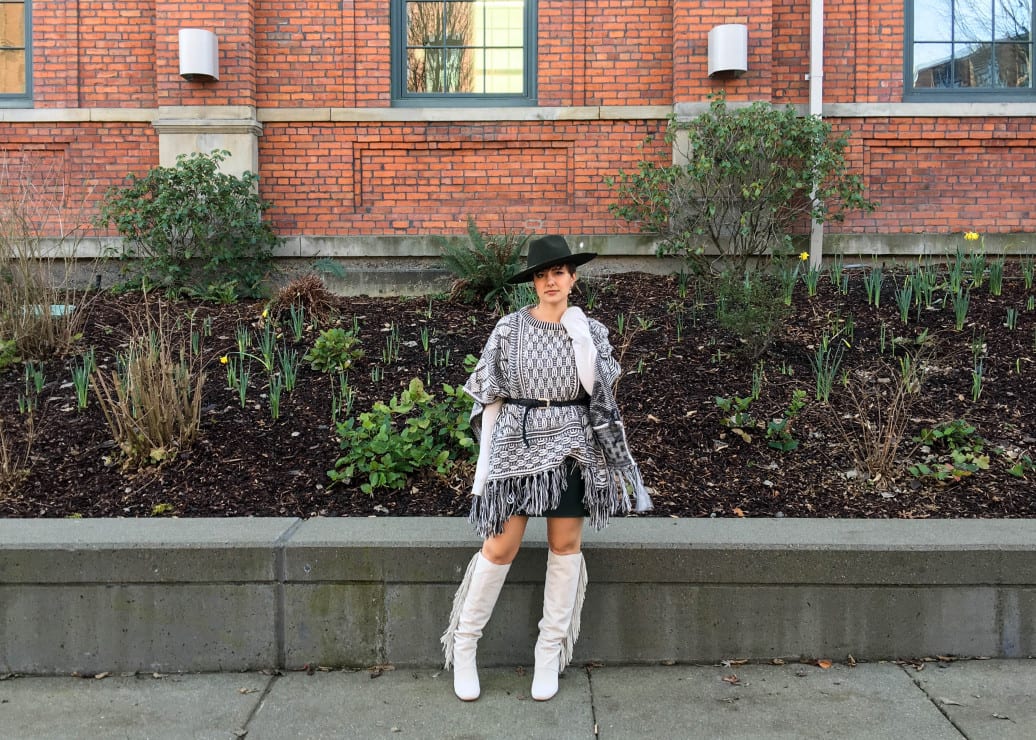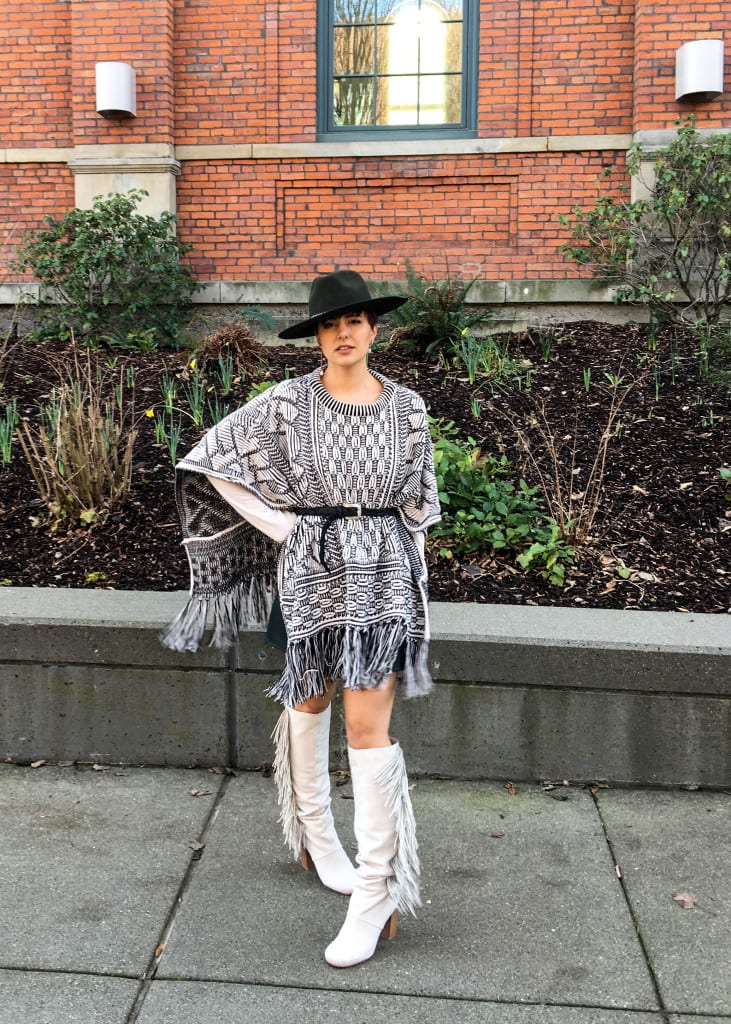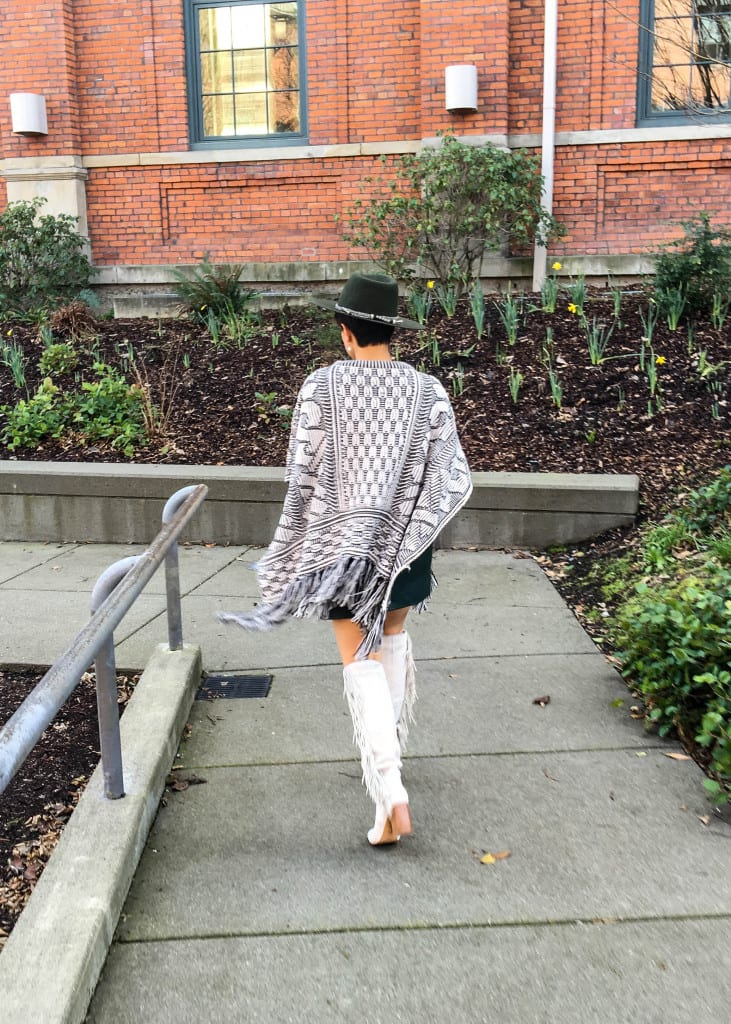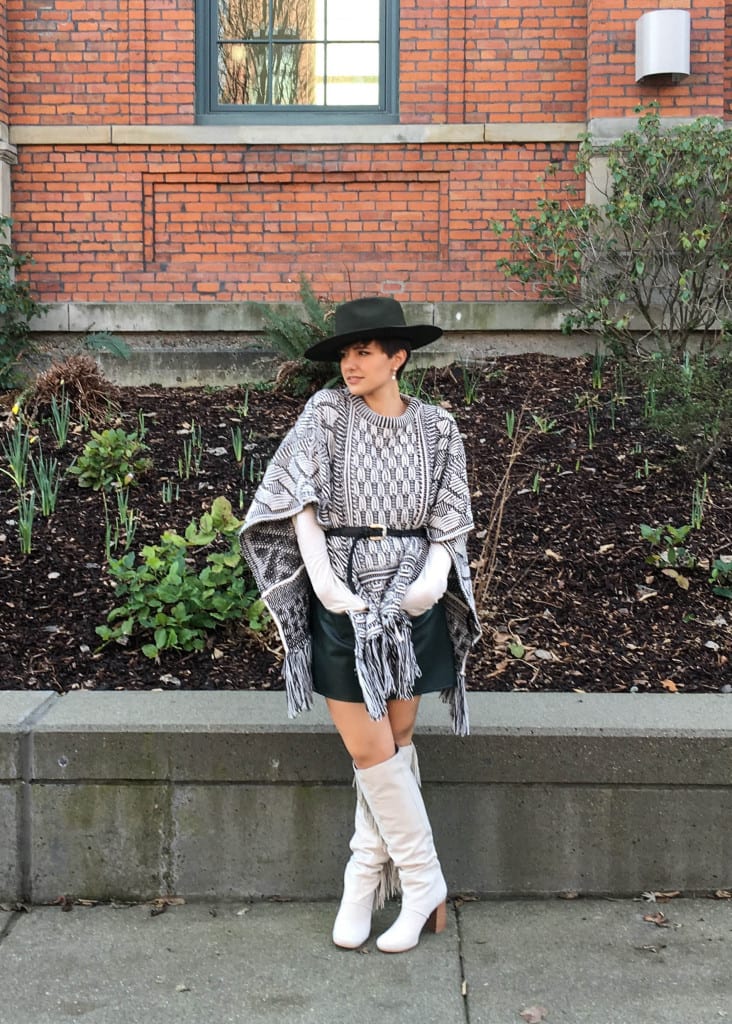 -Brixton Hat similar styles HERE and HERE
-Fringe Poncho Zara (last season) similar HERE and HERE
-Sam Edelman Fringe Boots (ON SALE) HERE
-Woven Belt HERE