The Final Day
Our last day at New York Fashion Week involved zero shows, which was actually pretty magical since we actually had time to explore the city, have a few adventures and barely make it to the airport in time for our flight. AKA a perfect New York City day.
Bite Beauty Bar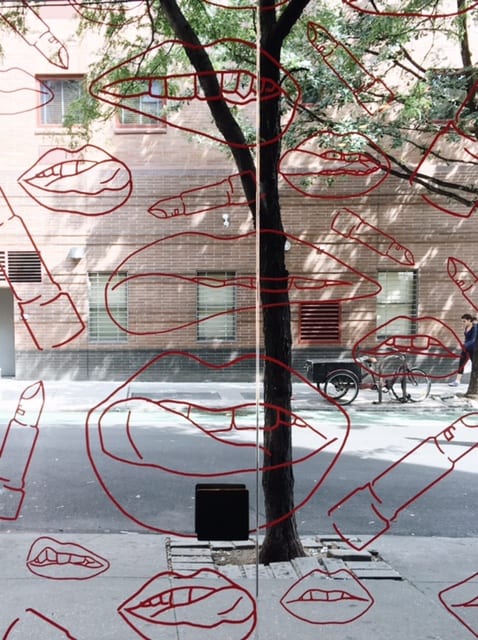 Our first stop was the Bite Beauty Bar to make custom lipsticks, an idea that was the brainchild of my beauty blogger companion for the trip Jenn Haskins. We opted for completely custom lipsticks which requires that you make two. I opted for a nude and a berry with the berry being the elusive color I never seem to be able to find in a good Matte lipstick. After a lot of swatching we found our perfect shades although ironically the nudes we 'loved' ended up basically being a perfect match for our natural lip colors. Jenn is going to do a much more in-depth review of our experience so stay tuned on her blog for more.
SOHO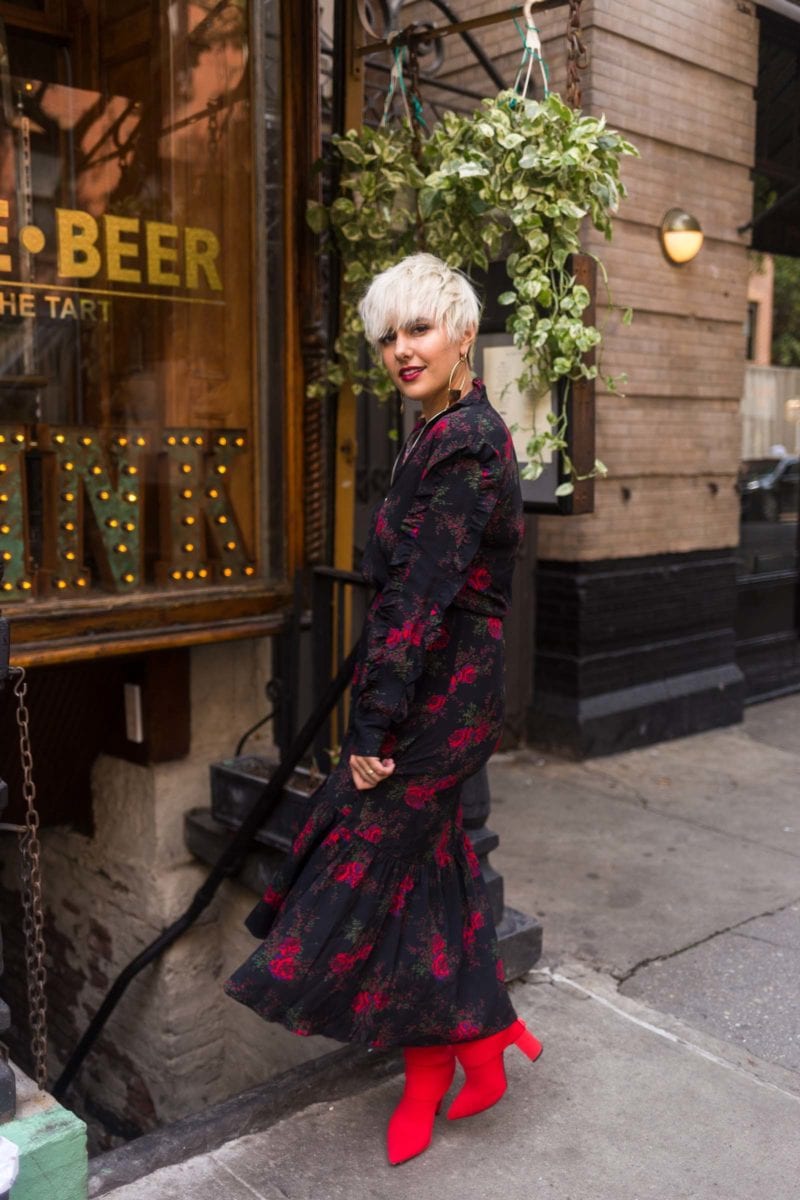 After applying our custom lipsticks it was clearly time for a photo shoot so we took to the streets in Soho, found an adorable little cafe and took photos of our outfits we had actually also worn a few evenings earlier yet had never found time for photos of. I absolutely LOVED this dress from & Other Stories, and yes this is the dress I found while shopping in NYC this same week.
& Other Stories Dress | Zara Boots (similar HERE) | Mango Earrings | Gucci Handbag (similar HERE)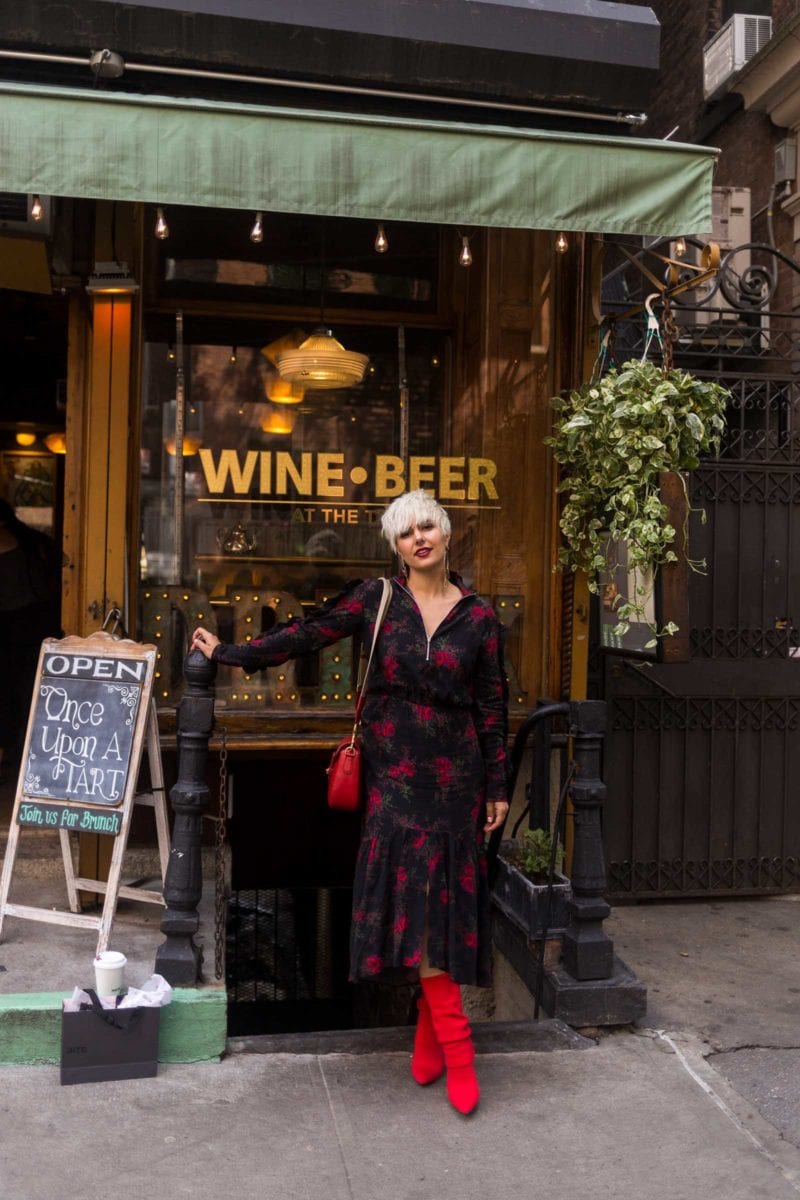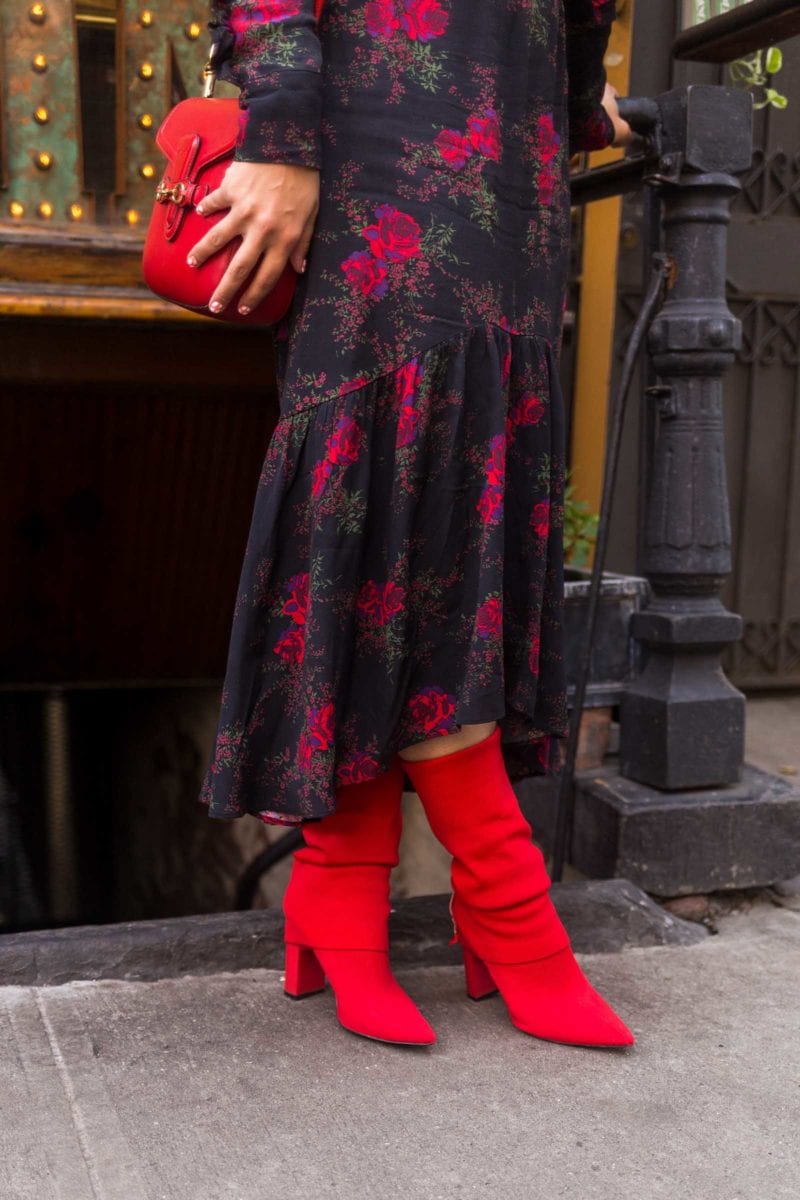 A New York Ending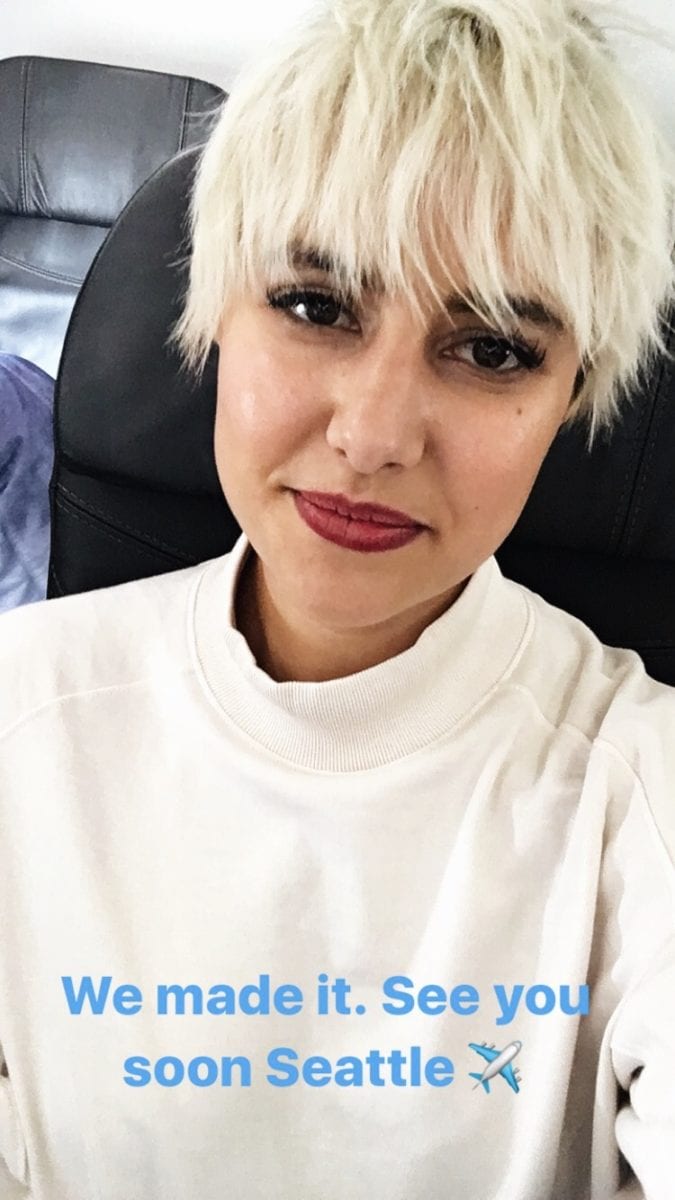 Our last little adventure prior to leaving Soho was perhaps one of my favorites. While waiting for our Uber outside of the super cute restaurant we noticed that there was a little boutique next door so of course we stopped in to check it out. Admittedly it was a high-low red polo neck sweatshirt reading 'Bullshit' that drew me in as well as the fact that I wasn't entirely sure if I was in a menswear or womenswear. The sweatshirt didn't quite hit me right but in the 2 minutes until the uber arrived I spotted a gorgeously constructed cream colored sweatshirt and absolutely fell in love (find it HERE.) Miracles were afoot because I was able to buy it and still catch my Uber on time. Willy Chavarria was a smaller New York designer with a distinct point of view and beautifully made clothing, exactly what you want to stumble upon while visiting NYC during Fashion week. Needless to say, I would buy this sweatshirt/long-sleeve in every color on the planet if I could! It is simple a gorgeous item and I already wear it WAY to frequently.
Thank you so much for following along during my NYC travels! I had the best of times and of course have to give a huge shout out to Jenn Haskins my travel companion and photographer extraordinary during the trip! Be sure to keep following along as you can bet there are more fashion week adventures in our future!
Save
Save
Save
Save
Save