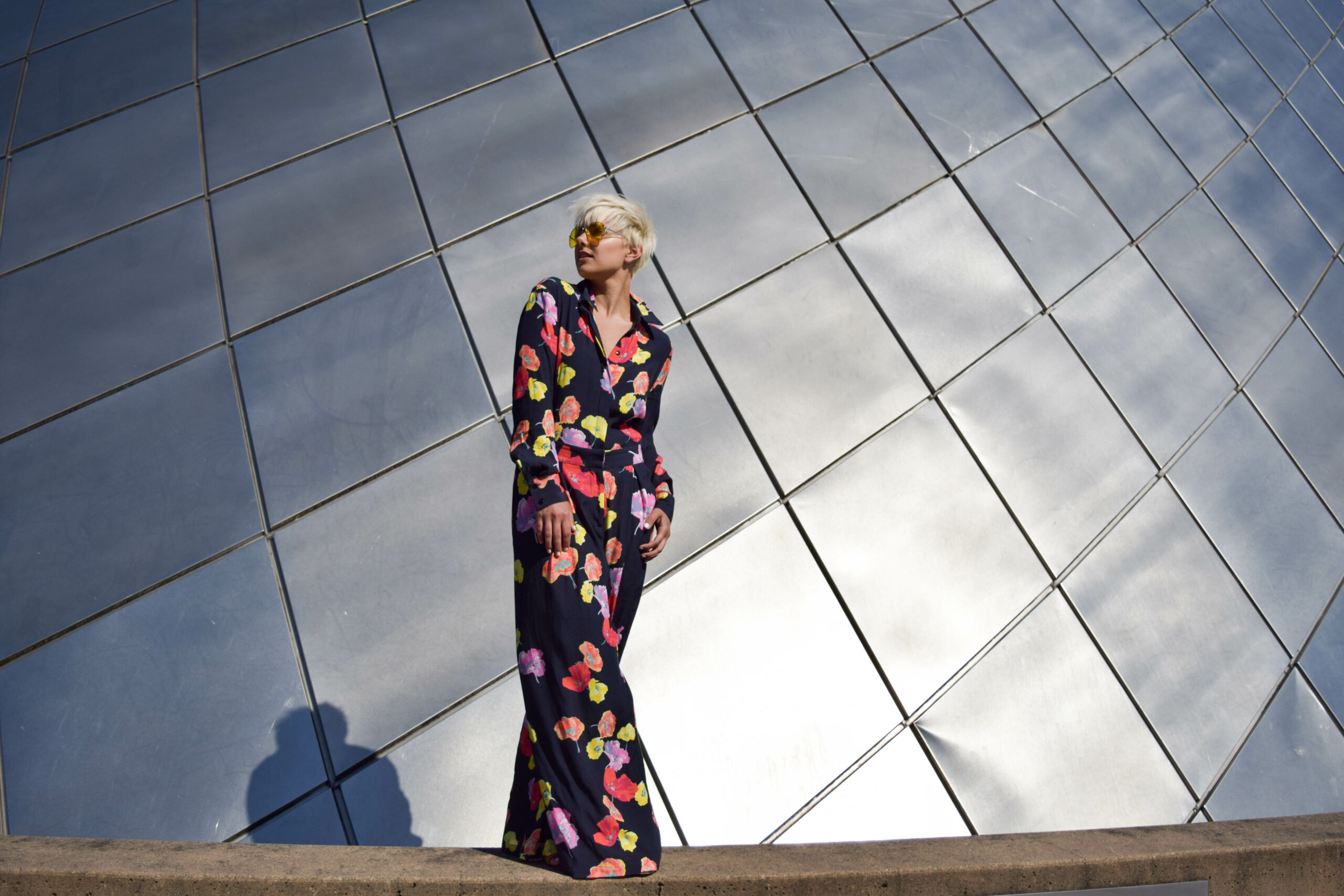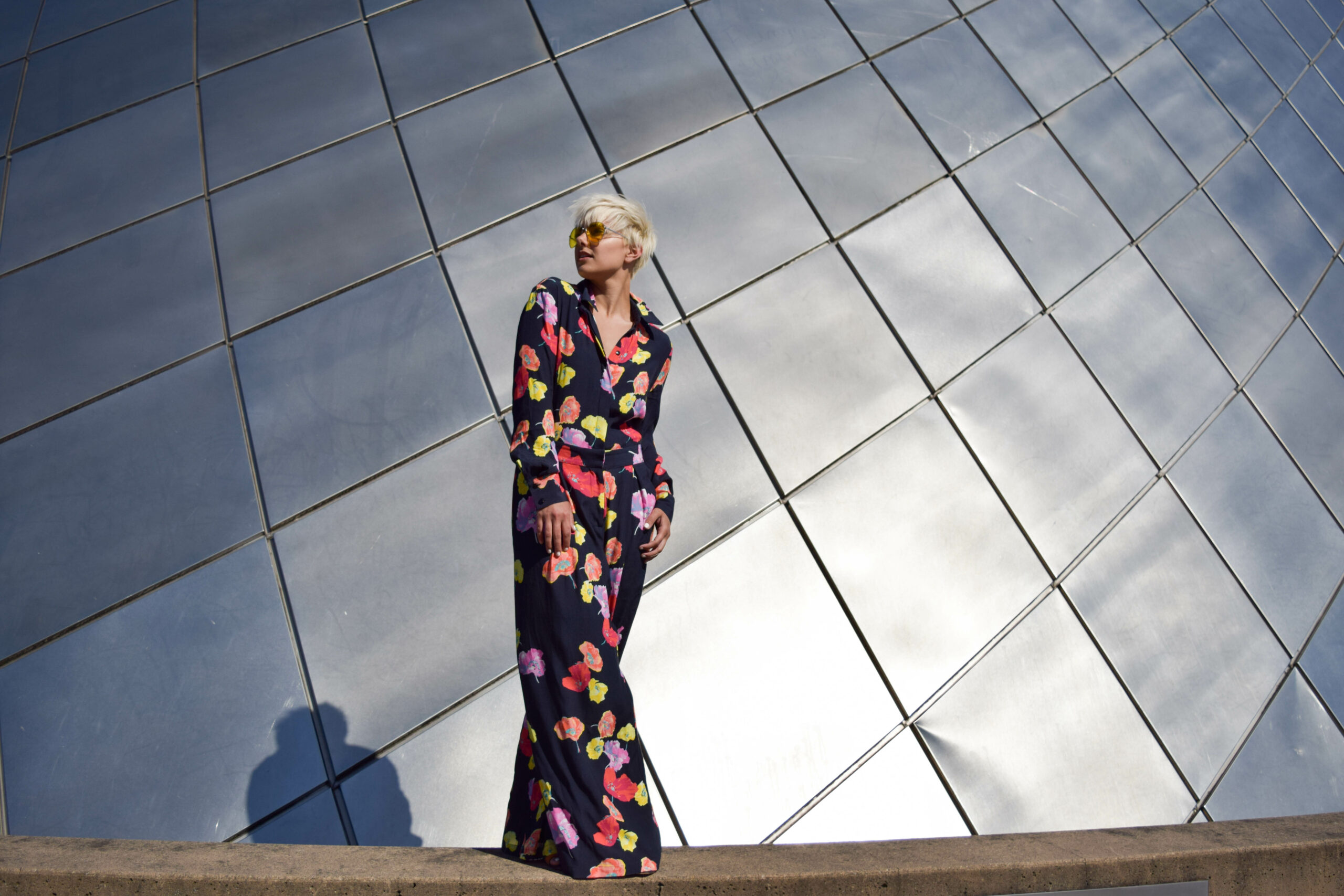 The jumpsuit, everyone's favorite all-purpose item that seems to have transcended trend becoming a staple in our wardrobes. Once a utilitarian item jumpsuits are now for casual wear, evening wear and everything in between. This summer the explosion of the floral print onto the fashion scene has had a huge impact and we finally have the most epic piece of floral clothing out there: the floral print jumpsuit.
The Floral Jumpsuit is exactly what you would expect it to be; it's bold, statement making and with a wide leg pant and tailored top it is the epitome of a dramatic piece. I knew this when I personally purchased this item yet I don't think I fully thought through what a splash it might make until I actually wore it. A friend of mine invited me to the 'Best of' South Sound Magazine Award party in Tacoma and I finally saw my opportunity to wear this dressed up, good for any occasion, item and I took it.
The event was held at the Foss Waterway Museum, a waterfront space with vaulted open-beamed ceilings and windows everywhere. It was absolutely breathtaking. I was simply a guest of a friend who wrote for the magazine and initially felt quite comfortable with my sartorial choice, dressy but not too much, breezy but not revealing, until it started garnering a bit more attention than I had planned. Usually when I wear a bold garment I am the wearer of the garment it isn't wearing me, but in a sea of almost entirely total strangers for once I was worried perhaps my choice was a bit too loud.
Let's pause here and remind ourselves of something: If you wear a head to toe wide leg floral jumpsuit you ARE going to standout. Period. And there is absolutely nothing wrong with that. As I had said it was appropriate for the occasion but that evening I wasn't feeling quite confident enough to 'stand out' (perhaps I should have rethought the platinum blonde pixie too if I was trying to be a wallflower.) But I am not a wallflower, nor will I ever be (unless I happen to find a wallpaper that perfectly matches my outfit, which would be AMAZING) so that evening I gathered my confidence, met some wonderful people and decided to OWN the fact that I was wearing an exceptionally noticeable piece of clothing that evening. No matter who you are or how bold your style is sometimes we all get a bit uncomfortable in our own skin especially in social situations where you may not feel entirely comfortable. In those setting my advice would be remember exactly who you are and how YOU see yourself and find that confidence from within.
My moral of the story here is BUY THE JUMPSUIT. AND WEAR IT. Wear that bold piece everywhere. DO NOT be afraid to stand out for exactly who you are no matter the setting. I absolutely love this epic floral print jumpsuit of mine so there was no reason for me to be self-conscious about the fact that it was a fabulous item and it suits my personality. We are all human but sometimes a little 'costume' in the form of a great outfit can make us a more confident version of ourselves so embrace the power of getting dressed and wear the floral jumpsuit.
Thanks for reading- Rebecca
Jumpsuit Finery London | ASOS Tinted Glasses