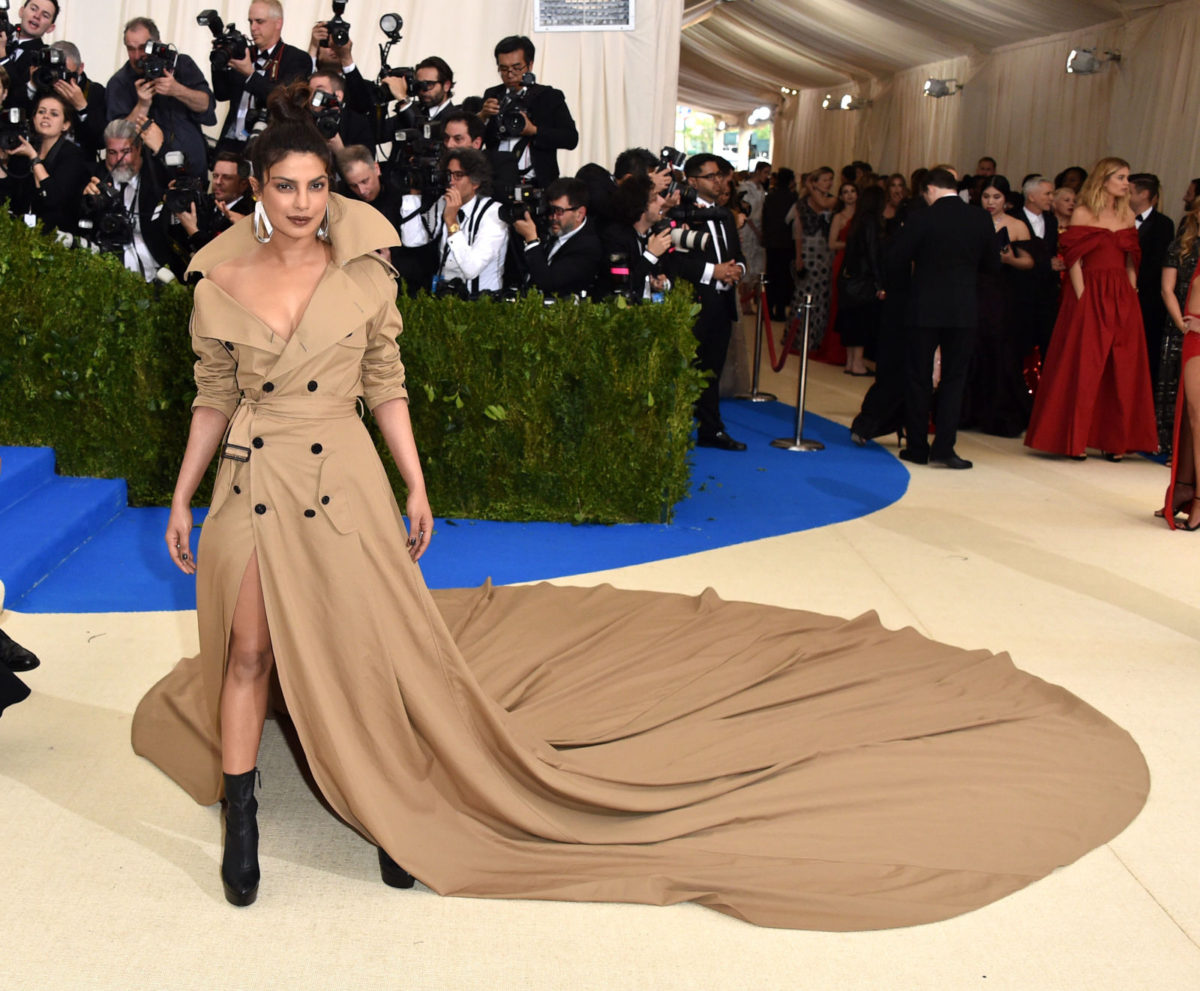 Could you actually take a trench coat, like that classic mac hanging in your closet, slip it off one shoulder and wear it to your next hot party a-la Priyanka Chopra at the Met Gala this year? Here at BloggerNotBillionaire we genuinely wanted to know.
If we rewind just a month to the first Monday in May it was the Met Gala, where the fashion set show off their fashionista-ness in honor of the exhibit at hand. While it had absolutely nothing to do with the Commes des Garcones theme, a certain Michael Kors number sported by none other than Indian goddess Priyanka Chopra caught our attention. It's train was sweeping at 8 feet long, it revealed collar bone and thigh alike and was everything a celebrities stand out dress should be. Except, it was basically just a trench coat. Michael Kors had worked his designer magic and turned an iconic piece of everyday outerwear into an iconic piece of outerwear with a train, tied as a dress.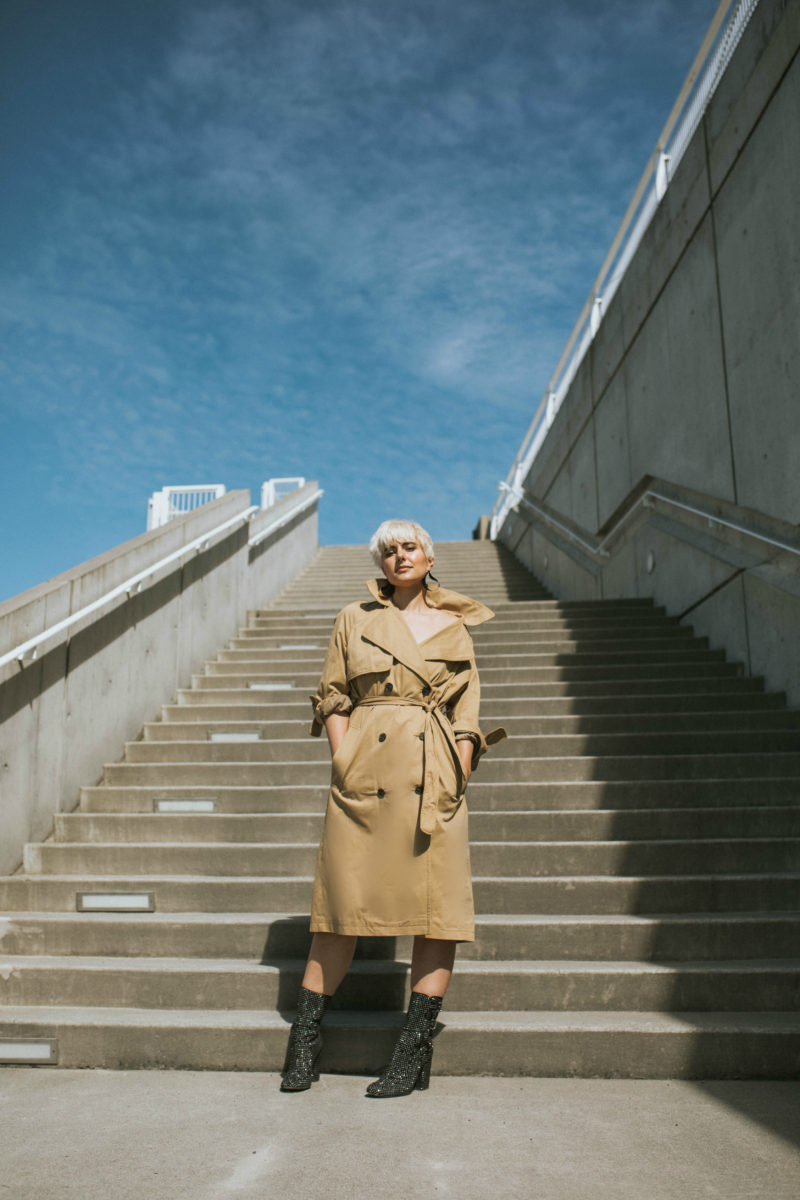 At BloggerNotBillionaire we were in awe at Michael's genius and of course we pulled our trusty Topshop Trench Coat (which also happens to be a major trend item this season) and set to work seeing if we could recreate the not infamous look.
Our findings were a set of Pros and Cons that made this both a functional option and a bit of a pain the ass. We did no sewing, no altering of the original garment and we added some fun earrings and shoes that felt similar to Priyanka's. Here is what we learned.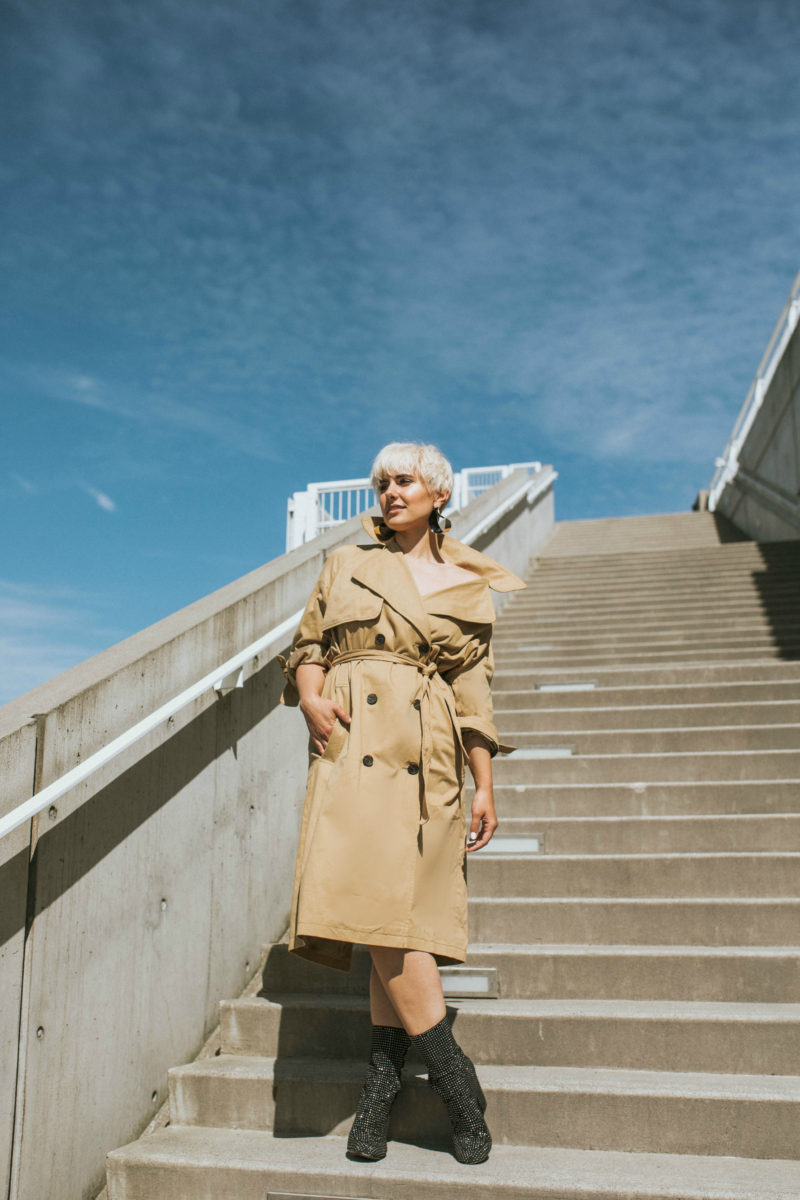 PROS
 It's already hanging in your closet! Celebrity stylists take note, if none of the dresses work just turn to a great jacket.
The one-shoulder look can be executed with some simple tucking and tying no sewing needed! Yes Mr. Kors may have done some off the shoulder designing but pulling the coat off your shoulder basically looks identical.
It's really flattering. Large collars, a hint of collar bone and a synched waist are all recipes for a svelt look.
Lastly, you may snag the attention of a celebrity like Joe Jonas. He was on Priyanka like white on rice and we are sure in your trench/dress version he would be all over you too, as long as it was age appropriate.
CONS
Longer trench coats usually have high slits in the back to allow for movement… not ideal when the coat is going to be your sole garment you are wearing. To preserve our modesty we added a pair of tan shorts under our trench.
Achieving all of our styling tricks via tying this and rolling this means you may be futzing with your look a bit throughout the evening. Note: safety pins may be your friend and boob tape.
A longer trench coat is usually not fitted at the bottom creating a slightly boxier line. A solution would be unbuttoning a few buttons to reveal some classic thigh action OR cutting the trench for a more 'after party' affect, also something Priyanka utilized (genius!)


Overall we concluded that while perhaps there is something to wearing outerwear as your entire garment (I mean Burberry seems to be doing it for years) this may be a trend you want to leave for tight situations when you have absolutely nothing to wear. But when that situation DOES arise find yourself an epic set of stairs, some fitted boots and you rock that coat as a dress just like any good celebrity/fashionista would.
What do you think? Would you try the trench dress? Let me know in the comments below! – Rebecca
Shop the post: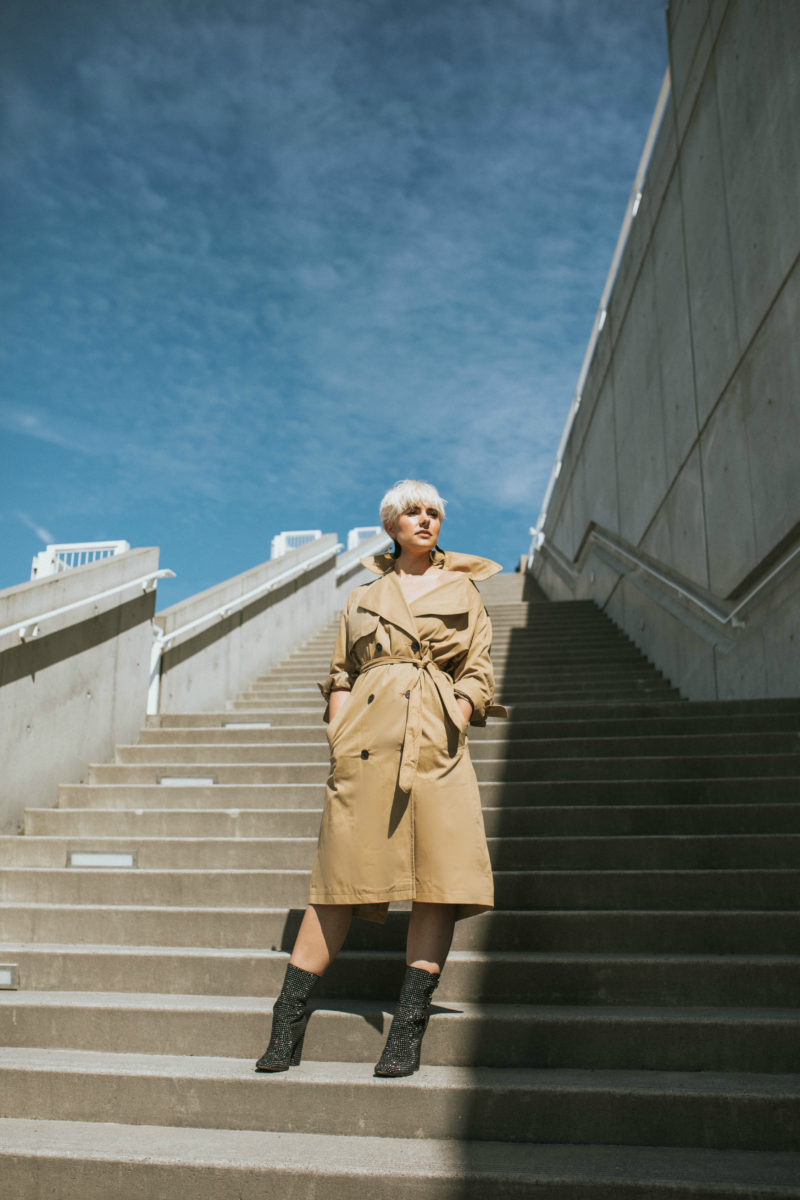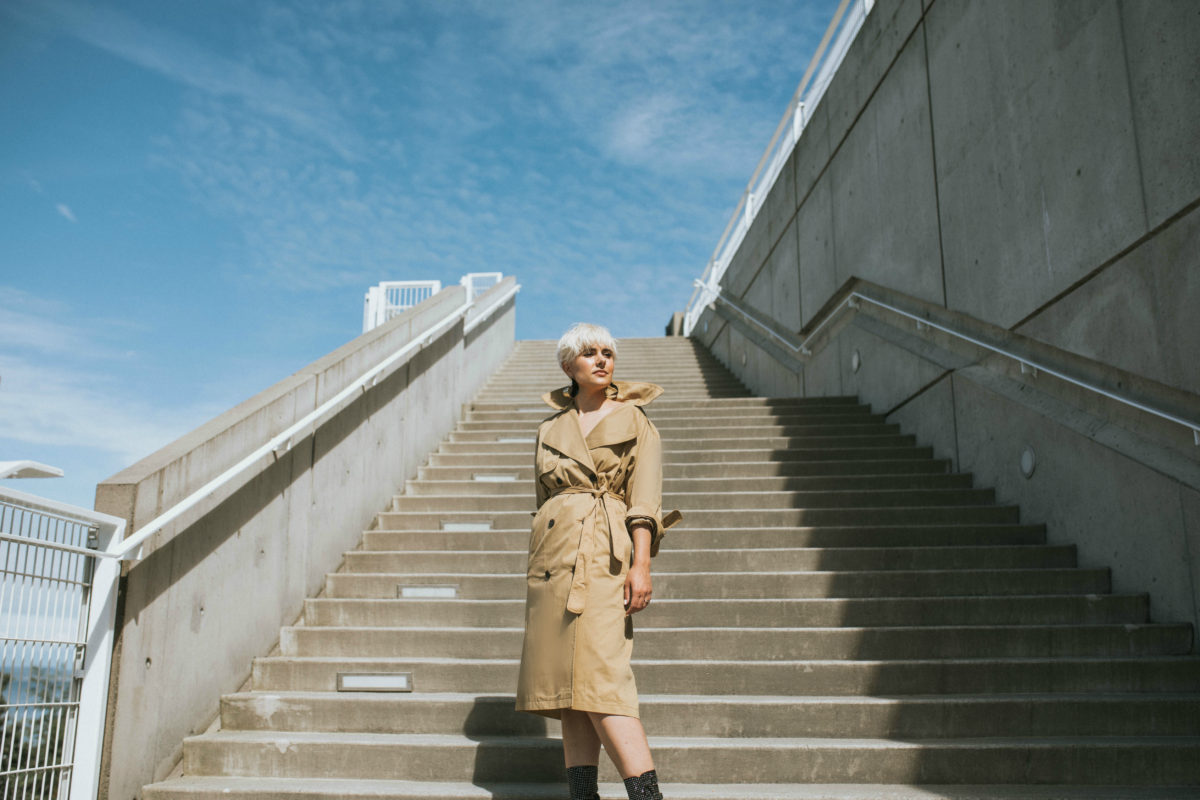 Photography: Alec Ilstrup, www.alecilstrupmedia.com
Styling: Rebecca Thayer, www.BloggerNotBillionaire.com
*Priyanka Chopra photo via Getty Images