Maxi dresses: a trend once for the warmer months it has now decidedly settled in as an all year item (see more on that HERE.) While we LOVE a great maxi dress we also thought it might be useful to have more ways than one to wear it when the temperatures dip so that you get more us out of this great style. So here are our 2 ways to style the Winter Maxi Dress.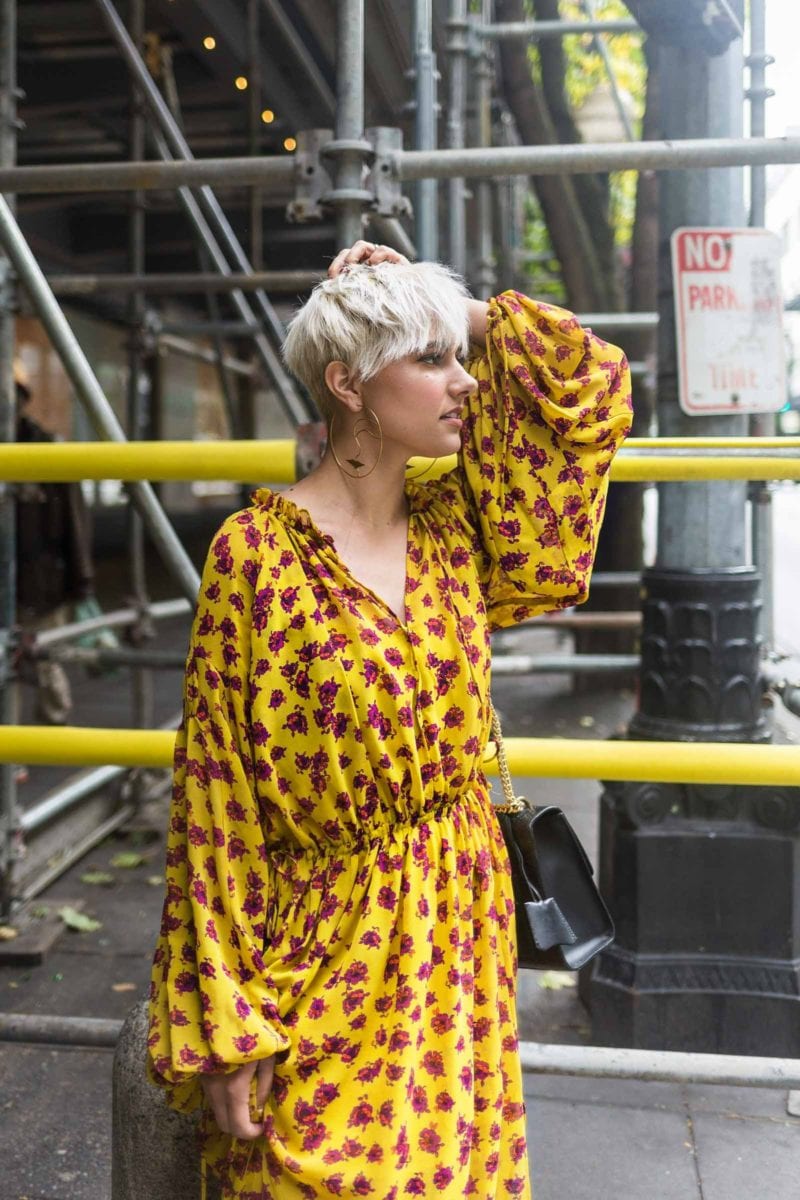 #1: The Obvious Way: As a Dress with the Season's Hottest Boots
The first way is simple, wear the dress by itself and killer on trend booties, like these white ones from Steve Madden. Our maxi dress of choice is this long-sleeve number from Mango. It is printed in gorgeous Fall ready colors, has long sleeves and even a built in slip. If it was a touch colder out we might layer a jacket or a vest but if you can get away with it wearing the billowy sleeves freely is a great way to show off the dress. Lastly if you are wearing the dress as is and the temperature starts to dip try a contrasting opaque tight to add even more fun to the look.
MANGO DRESS |  OHME Earrings | Gucci Bag | Steve Madden Boots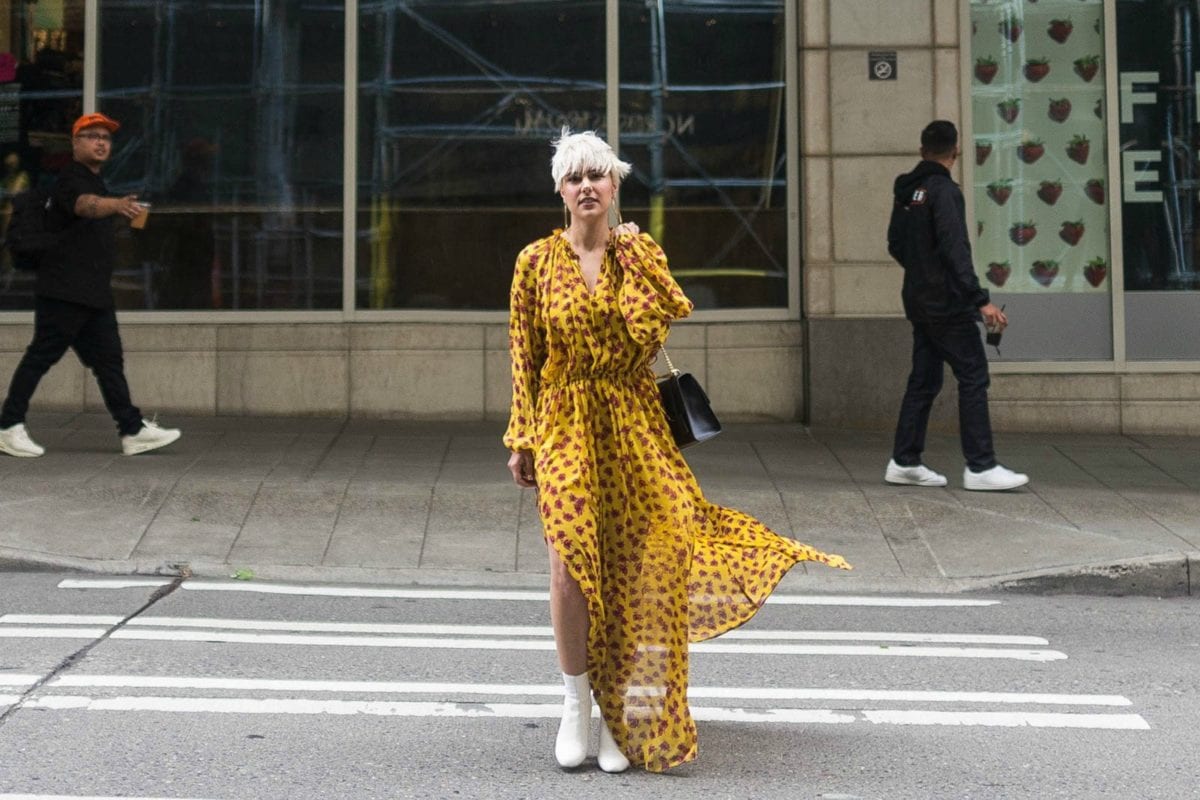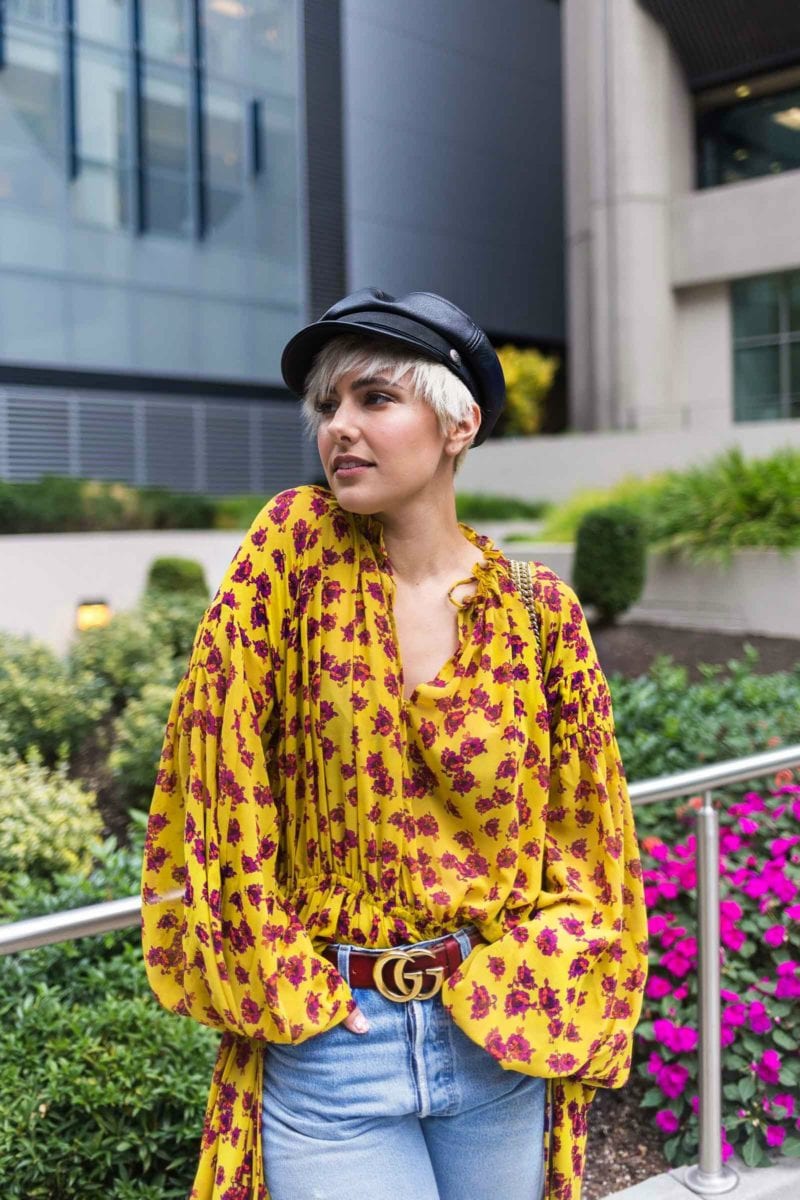 #2: The Not-So-Obvious Way: With Jeans as a Top
This way to style this dress is SO fun and completely on trend. In our second way to wear we tucked in the front of the dress for easy wearing but let the back of the dress still dramatically flow behind you. When you wear a dress this way it looks much like another major trend: the kimono. I personally love this second way to wear the maxi dress because it is so easy and can be worn almost everywhere (I also have a bad habit of stepping on my maxi dresses.) I added my favorite accessories of the season, a leather Brixton hat and the same perfect white ankle boots as in the previous look.
The trick to this look is how you tuck in the front of the dress: You want the least amount of fabric possible actually tucked into your jeans. To accomplish this I utilized where the slit in the skirt was to tuck that shorter piece of fabric in and then I pulled the rest of the fabric to the side and the back so that it created a nicely draped look from the front. This is a technique you can use for any of your maxi dresses so don't be afraid to re-wear any of those long beauties hanging in your closet as a kimono style top for more versatility.
MANGO DRESS | Gucci Belt | Vintage Levi's (similar)| Brixton Leather Fisherman Cap | Gucci Bag | Steve Madden Boots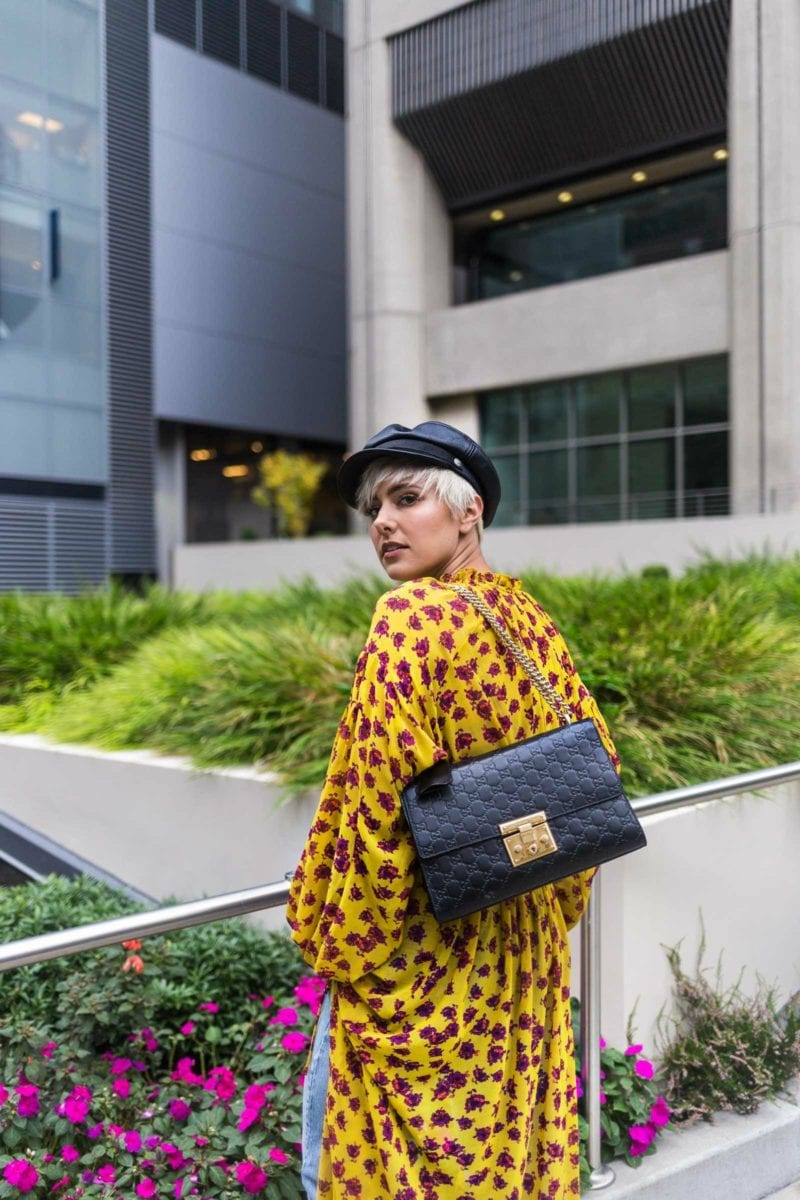 Photography: Jenn Haskins
Styling: Rebecca Thayer
*Please note this post contains affiliate links and I may earn a small commission if you choose to click them and then purchase something.
Save
Save