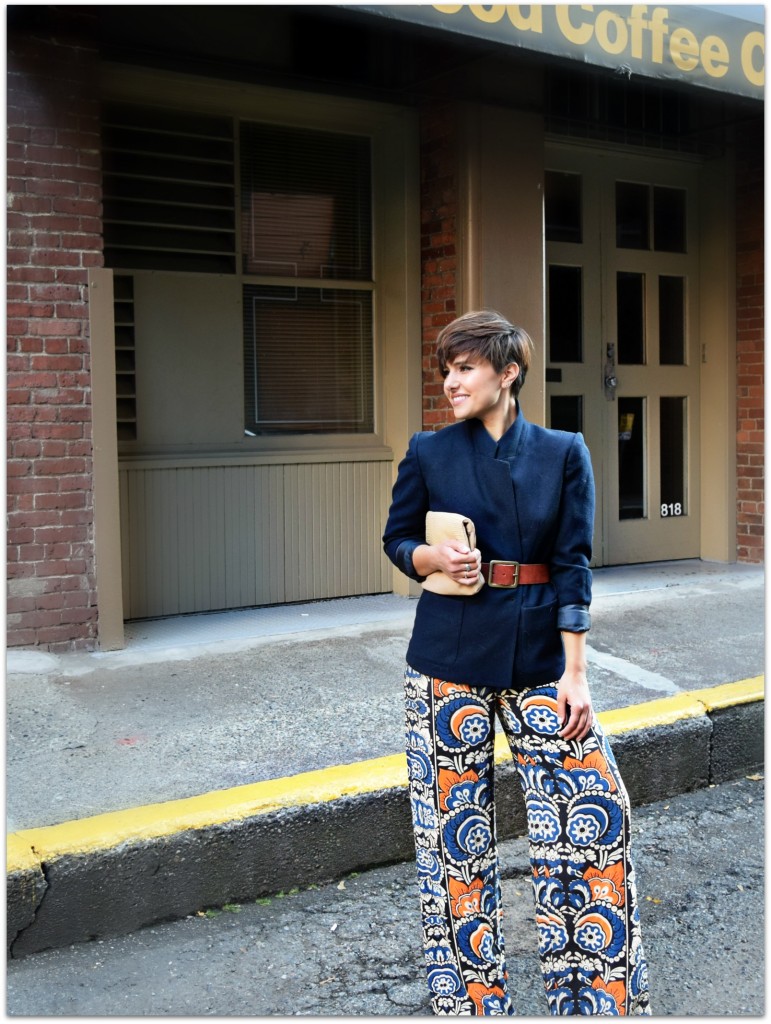 Ah the blazer: from the YSL smoking jacket to the 80's power suits blazers have been symbols of feminine empowerment and distinction. They were a fist shaken at the men of the world saying we too can be powerful, but that's just history. In my lifetime blazers have been common place, from traditional office wear to printed, colorful and floral numbers blazers have been a common item in all of our closets. However in recent years the blazer has taken the back seat to the jacket, the cardigan and the coat leaving it idling in our closet, yet the new feminine suiting trend is creating a stir so it's time to dig out that blazer and yet again wear it proudly.

This time around suiting isn't frilly or girly at all. The trend is about clean lines, architectural elements, simplicity and through that a striking elegance. The colors aren't outlandish, taupe, gray and traditional suiting colors and patterns such as a tight navy pinstripe are making an appearance as are maroons and mustards, the colors of the season.
There are several rules regarding keeping old clothes that you love one of them being that everything comes back into style, as is the case with the blazer. If you are like me you may have shoved your favorite of these tailored jackets to the back of your closet but you didn't abandon in the donation pile at the end of previous seasons. That means your blazers are just sitting there waiting for you to shake out the wrinkles, wrap a belt around and wear out to coffee.
Now the trend may be headed more toward a jacket and matching pant but I personally still love a wide printed pant and love the juxtaposition of a crisp tailored blazer with the flowing ease of a wide leg pant. Also on it's own these H&M trousers can get a bit too loud so the jacket helps reign in their wild 70's vibe and make it a bit more current and modern. By belting the blazer I also hoped to create a more interesting shape from a very traditionally cut item and added more definition to the look as a whole.
The traditional structured blazer always has a place in your closet but this season it is also a key fashion piece. So dig it out,  start brainstorming new outfit ideas or simply steal mine and pair it with a great statement pant you already have in your wardrobe.  Thank you so much for reading! Is your favorite blazer still in your wardrobe? Let me know in the comments below.
Cheers! -Rebecca