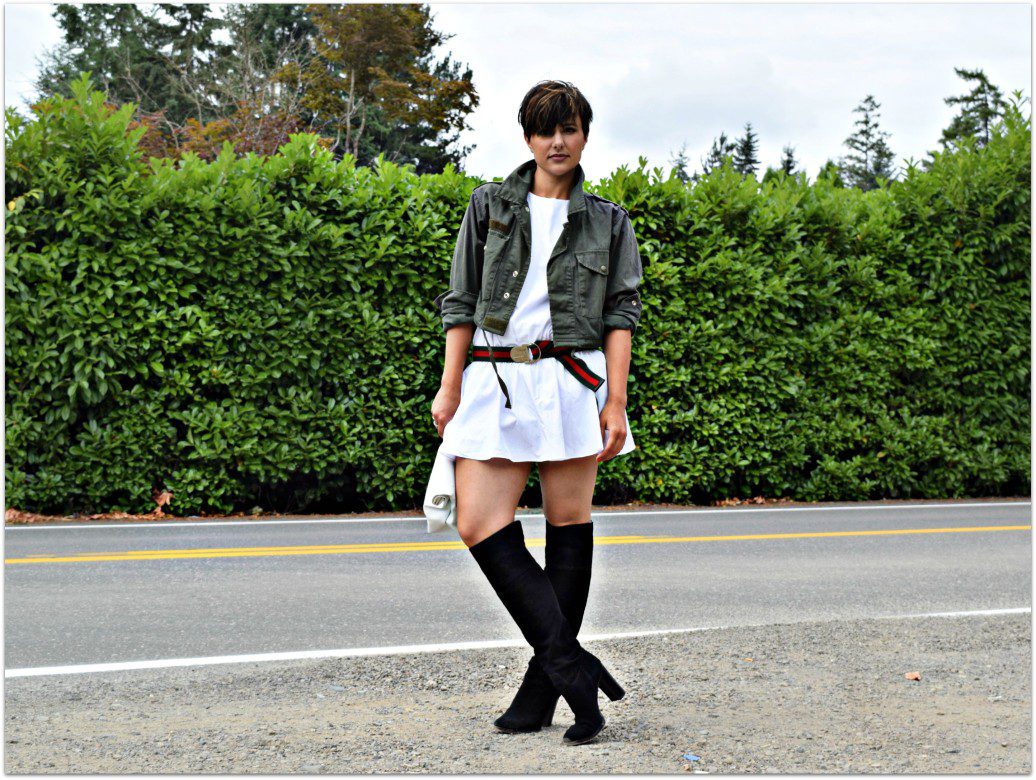 The other day I was reading the most recent issue of Porter, Net A Porter's foray into the magazine world, where they boldly proclaimed the color of the season was military green. The first thing I found myself thinking was 'but that color has been around forever!' In fact it is so prevalent in not just my wardrobe but also my coworkers' wardrobes that at least once a week we tend to have 'military green day' where all of us accidentally are wearing at least one dark green item. But does that make it the hottest color of the season?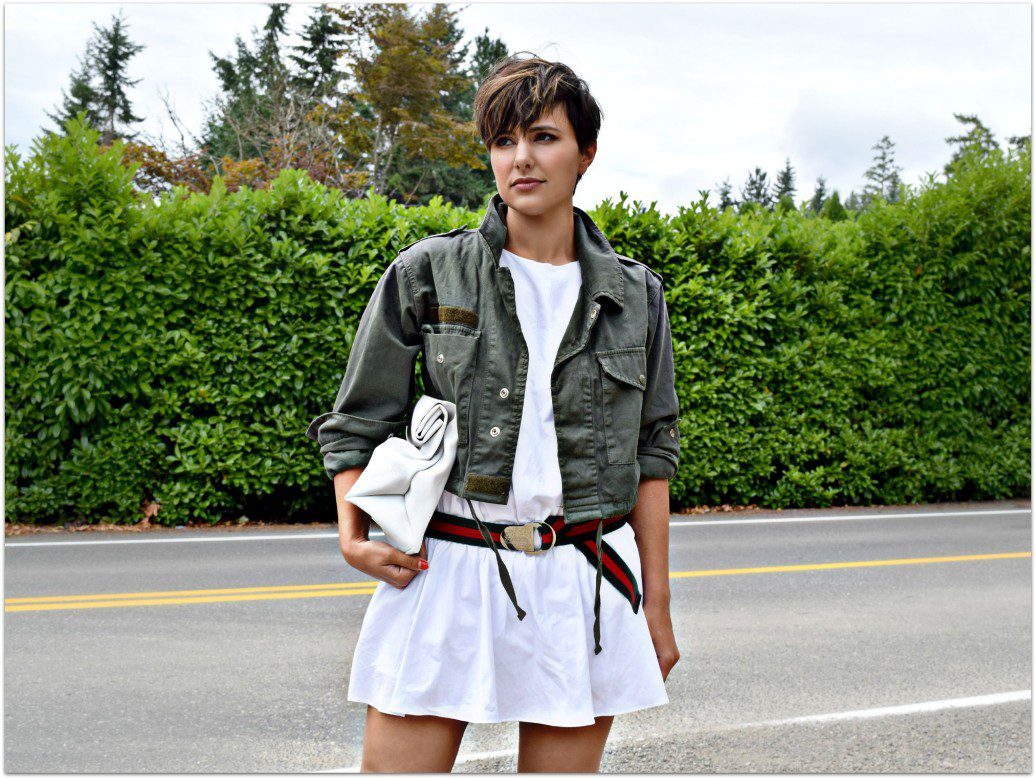 The Nordstrom Anniversary Sale opened to the public last Friday and one particular piece that caught my eye was a cropped military jacket from trend label Rag & Bone. Not super groundbreaking BUT I happen to have almost an identical cropped jacket, also from Nordstrom but instead made by Topshop that I had purchased over 3 years ago. So how powerful and noteworthy can this trend actually be and if we keep seeing it repeat itself?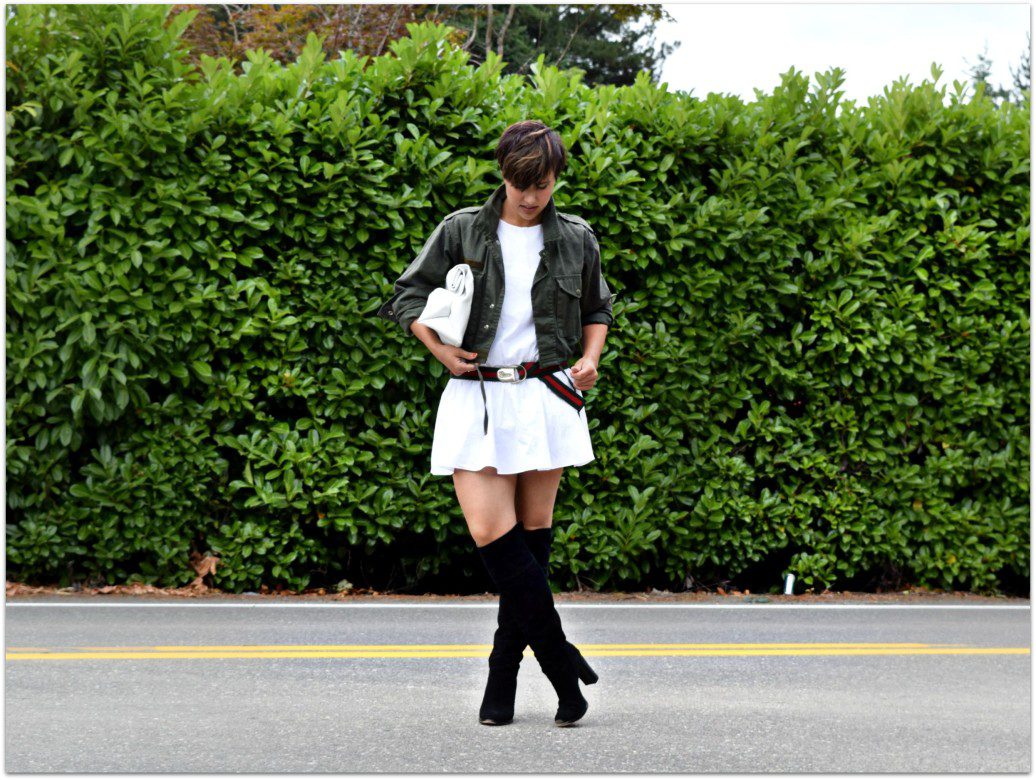 A quick search of Style.com reveals that even though this trend may be recycled, it is a feature in almost every Pre-Fall collection for 2015, menswear and women's.  So 2 of the biggest retailers have declared military the trend of the moment and it isn't going anywhere so why the sudden love of the trend? Why the outpouring of love for a color and style that seems to come and go every season? My answer: saturation.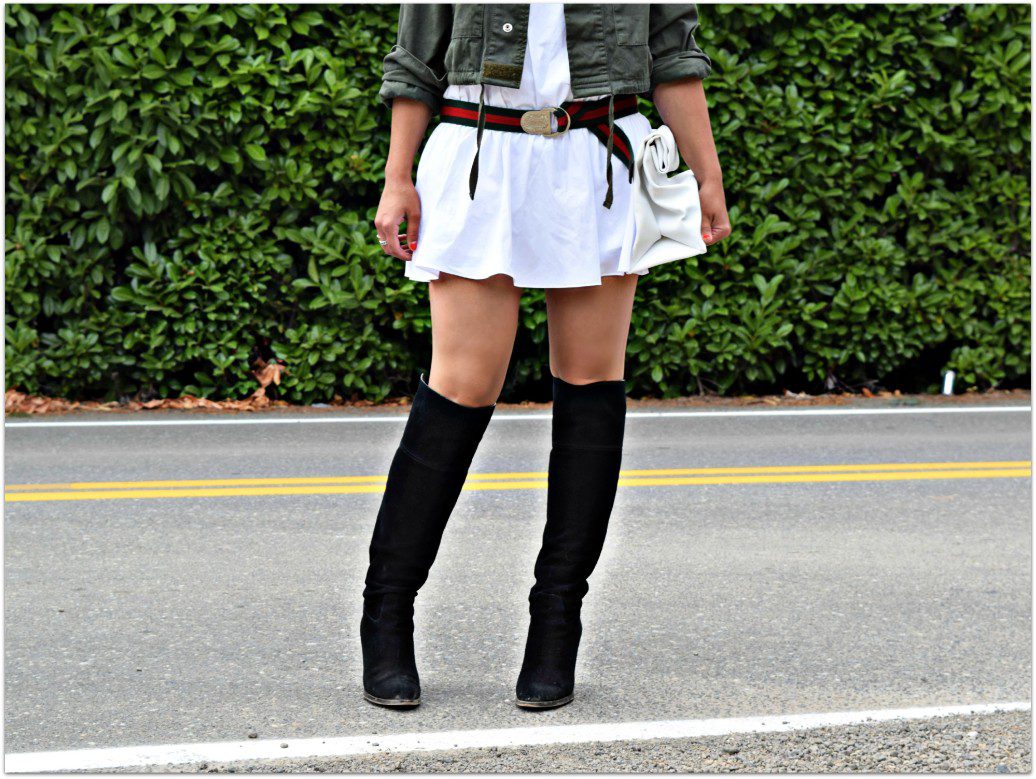 What the heck do I mean by that? Is it over, is it done? Throw away your military pieces? No. What I think has happened in 2015 is perhaps that the military trend has stopped being a trend at all and has fully come into its own as a feature of modern day fashion. It is NOT new and no one is claiming it is, yet we all have so much of it in our closet that when it stops being the most in vogue style around we still don't get rid of it. What does that say about us that we no longer view it as something that comes in and out of style in waves, but instead is a mainstream staple that all of us have and need in our wardrobe? Military Green is a form of neutral to be paired back to bold colors, trend elements and other basics for a minimalist look.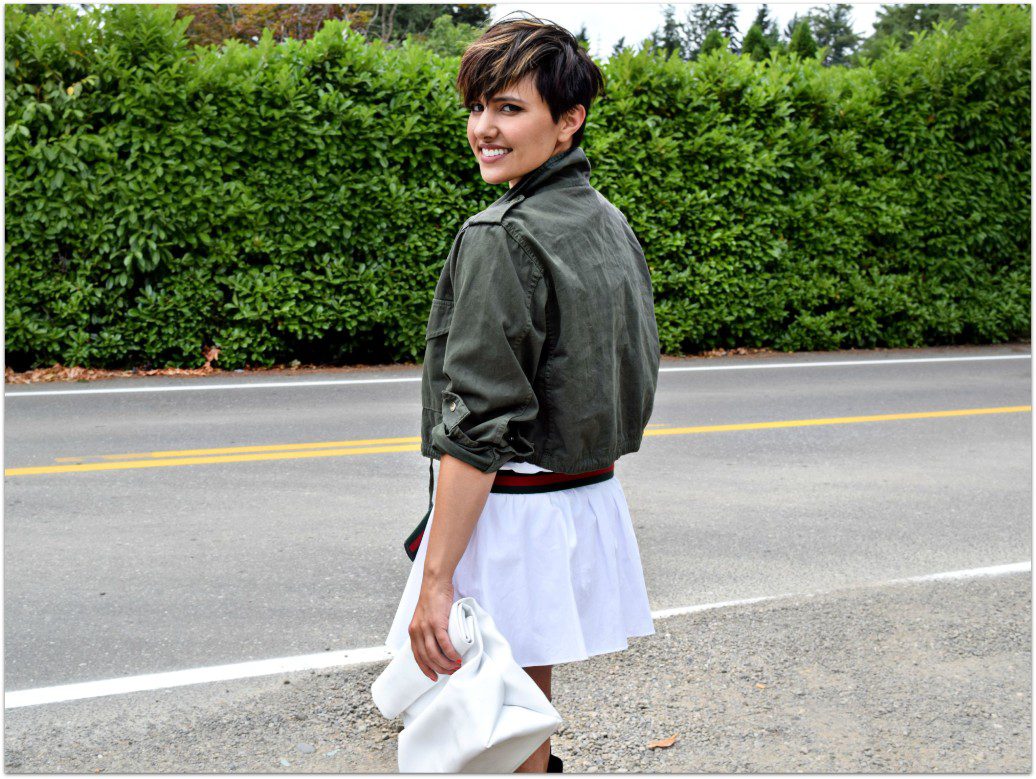 When I look back at the street style scene from the Fall 2015 shows I remember seeing so many military styles: parkas, head to toe looks, pants and jackets of all kinds. What was more intruding though was the new elements brought to each. The story wasn't simply that someone was wearing Military Green but instead it was about the red accent they brought to it or the updated silhouette they were wearing it in. Which brings me back to whether or not the color and the styles are really even trends at all or rather a new category of dress that we can expect to see year after year.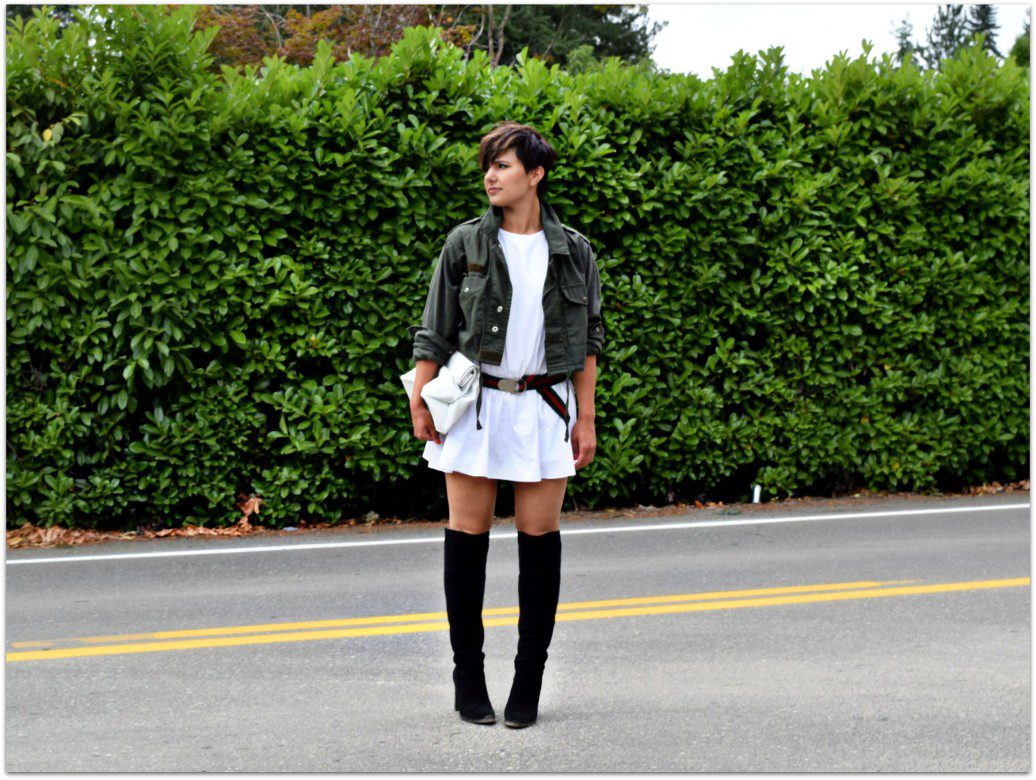 2015 is officially the year of Military Green for it has finally come into it's own as a fashion element that has transcended the trend and become a staple in our every day wardrobe. Military inspired pieces are welcome in the office, our casual uniforms and fit in equally as well in high fashion street style so it is a phenomenon every person can embrace. So don't clean out any of those military pieces at the end of any seasons anytime soon, you are bound to want to wear them for at least several years to come.
Do you think Military Green is the hottest color for the year? Let me know in the comments below. Thanks for reading! Shop today's look as well as some of my favorite military items below.
Cheers!-Rebecca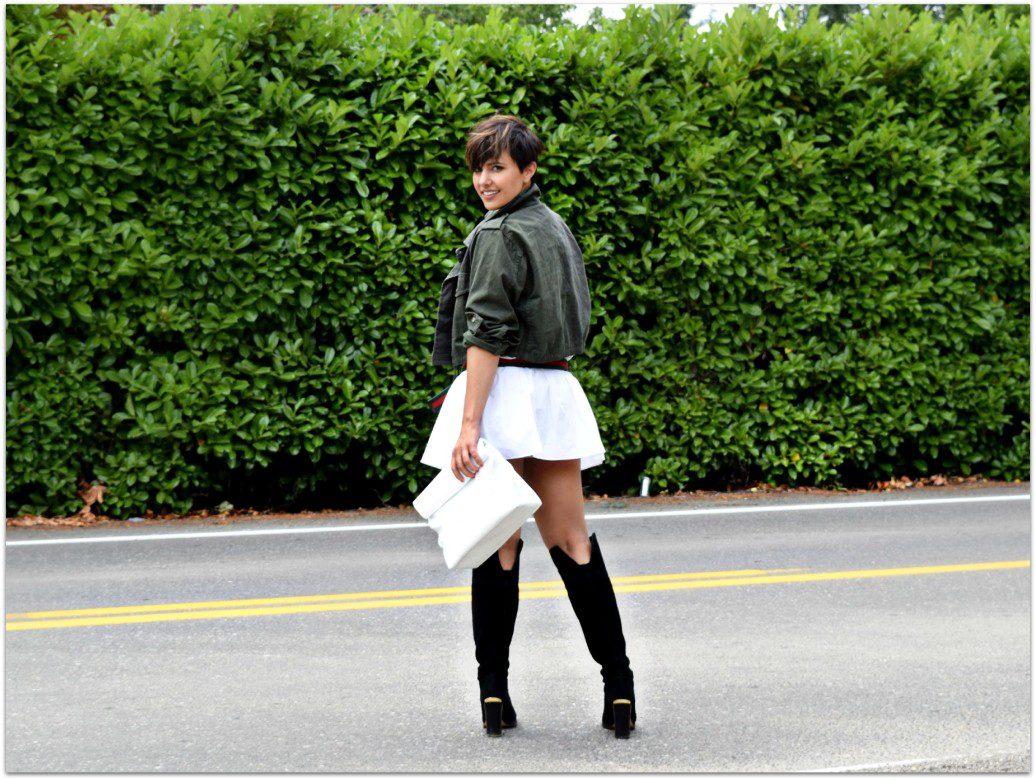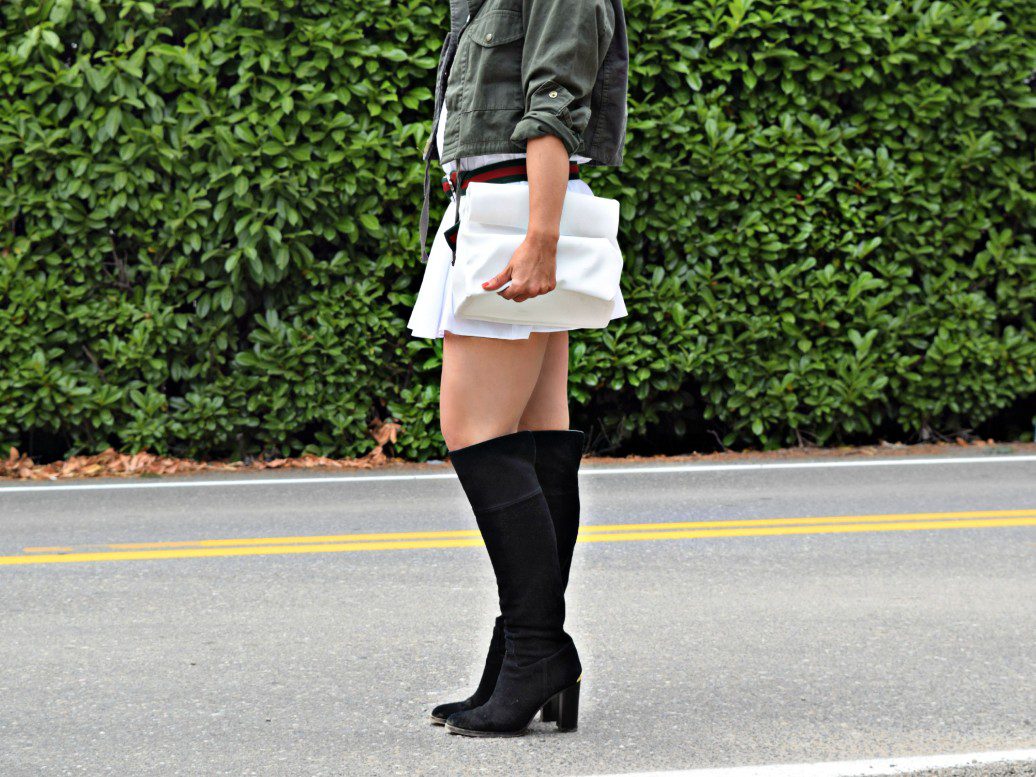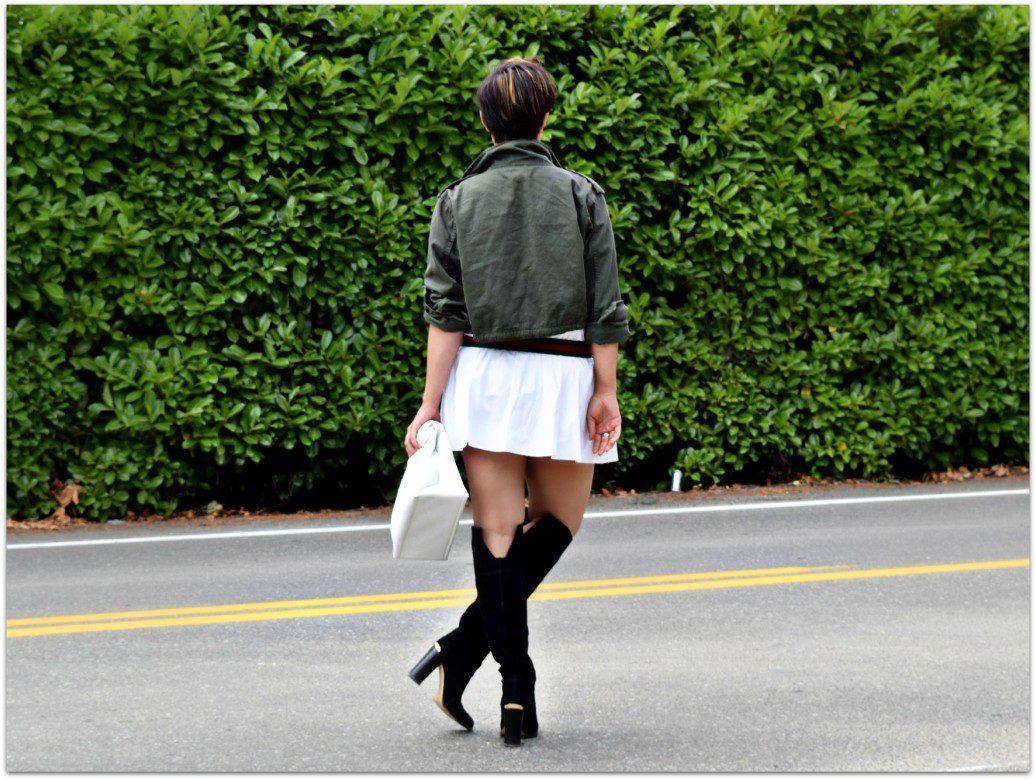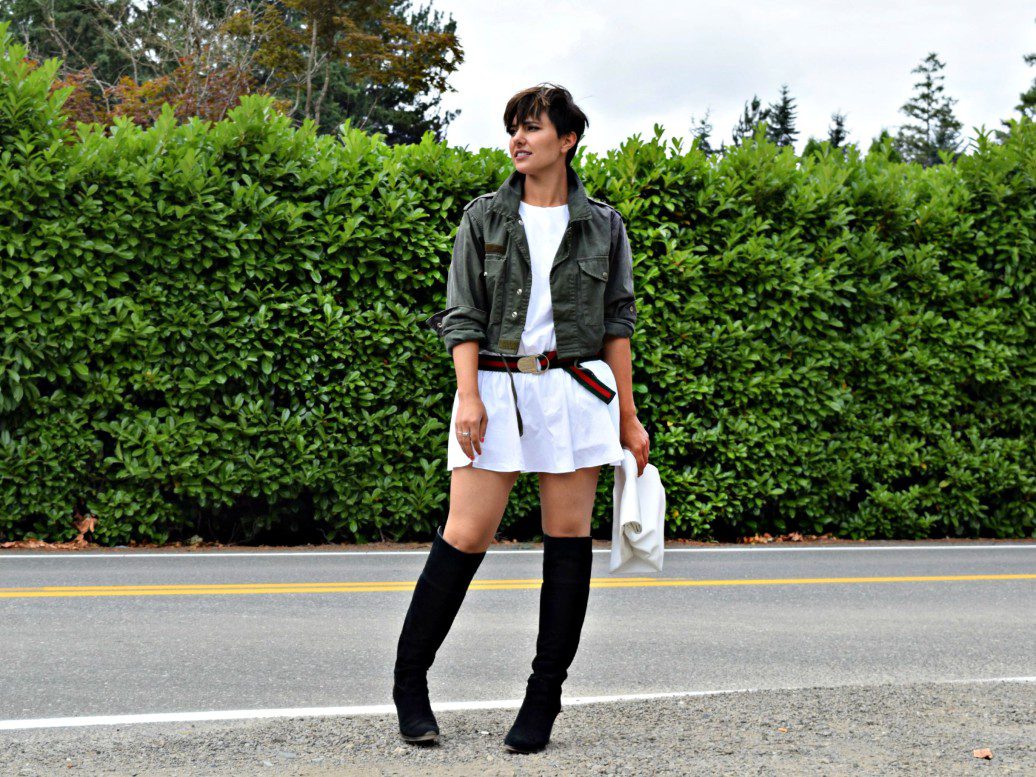 Jacket Topshop(old) Rag & Bone VERY similar version here,  Jumper/Dress Zara similar here, Gucci Men's Belt here, Michael Kors Boots similar (and on sale) here