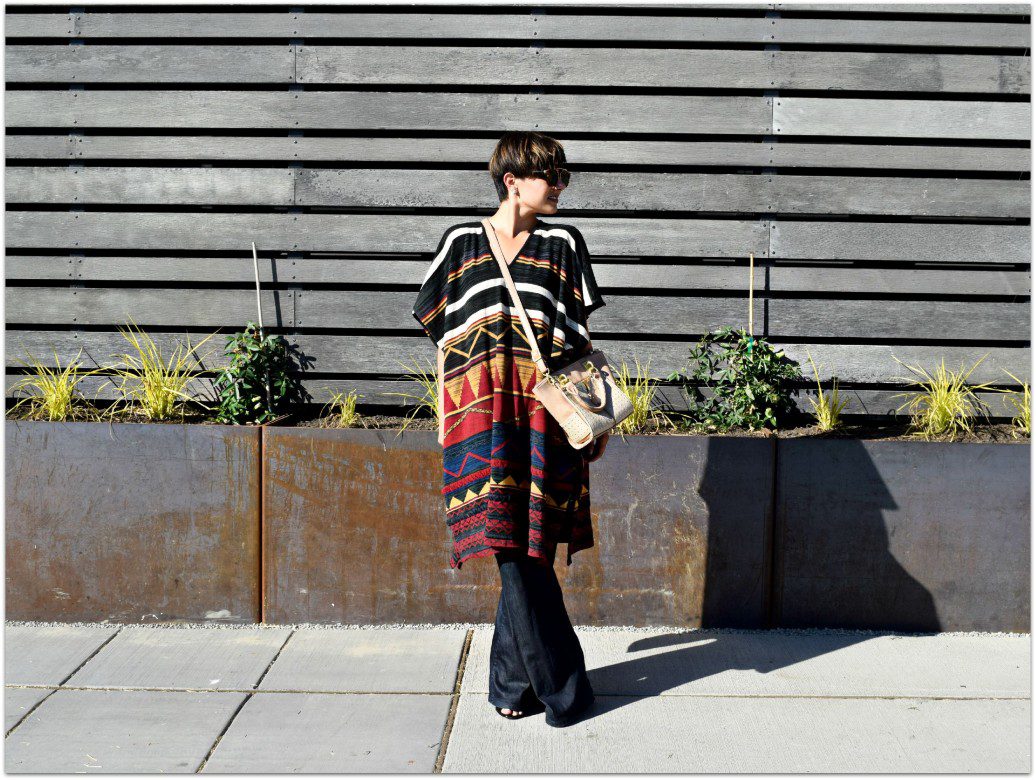 Okay so I know this may not seem like a problem that affects you right off the bat but I promise come fall when our Chloe inspired western ponchos are the must-wear items in our closet you will be thanking me for addressing this. First off, ponchos are a wonderful, one piece, throw over everything type of item that are not only comfortable but stylish as well. However, in order to achieve that desert/western inspired look we need a poncho that is relatively long to give that sweeping blanket-esque effect. That poses a problem for anybody under 6 foot.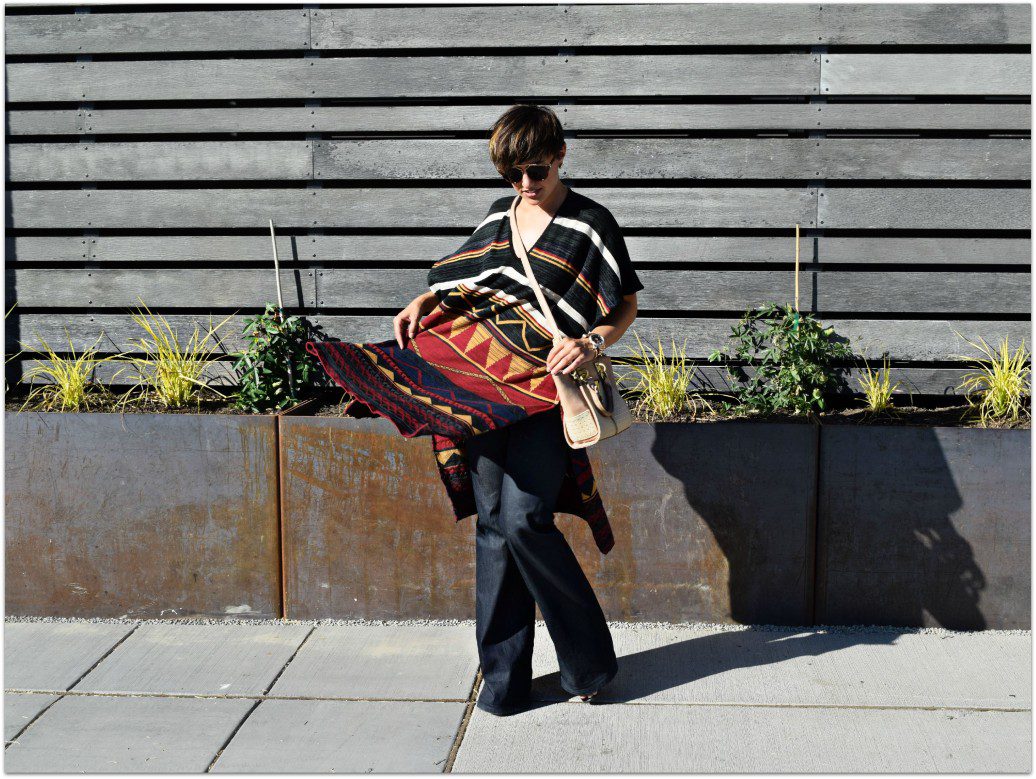 When I first put on my new favorite poncho, pictured here my thoughts were as follows: "Wow, so much fabulous beautiful print!" and "Wait, where did my body go…". It is an unfortunate reality that anything shapeless, widely cut and that falls to your knees is going to absolutely make you look short and most likely like you have no shape, like this poncho tends to do for me. But that does not leave us without options to rectify the situation! The key is this: balance. If the top is oversized and long you need what is at the bottom to add height and some of the length that you lost.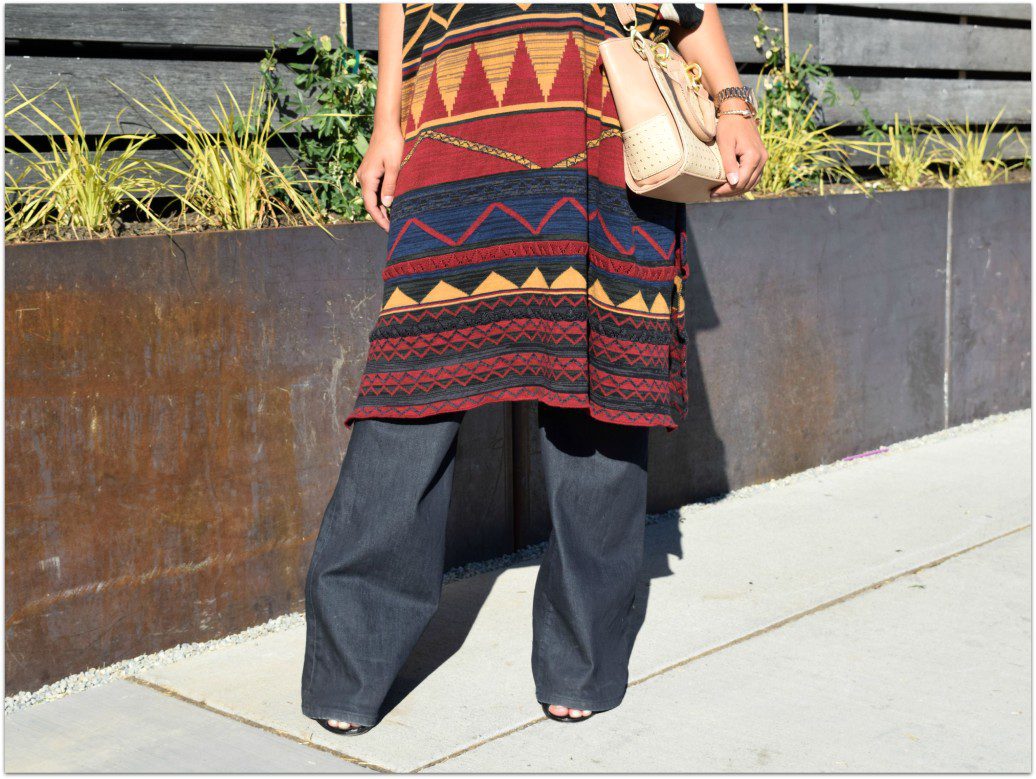 This is where I get to reveal to you my FAVORITE secret for legs that look a mile long: A wide, flared leg pair of pants hemmed to the ground with your favorite pair of sky high heels (or platforms/booties for comfort) will make you look like your legs go on for days. It was those very jeans that I reached for to wear in conjunction with this poncho because I didn't just need a little bit of help elongating my bottom half, I needed a solid several inches. Not only did the flares add height though they also helped reinforce that easy breezy 70's vibe that I was going for the poncho, not to mention how fun strutting around in a swingy oversized number with equally oversized bottoms can be (hello sauntering in the streets!)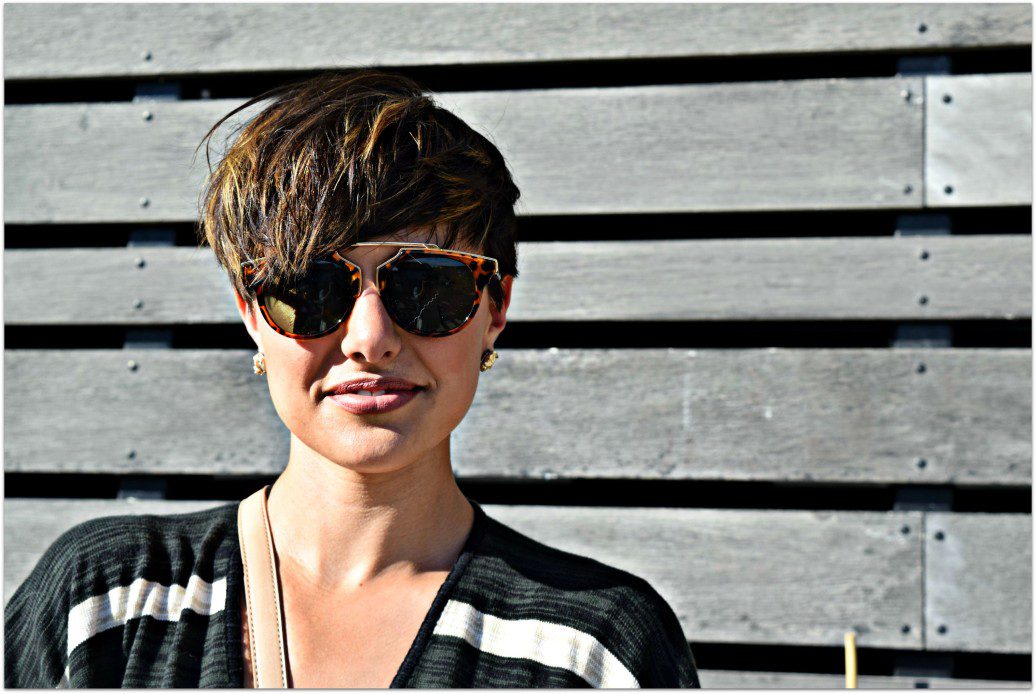 Oversized proportions aren't your only play here either. My other favorite combo to pair with this poncho are cropped jeans with platform booties because those too add height and balance although not in quite such a 'hidden' fashion. The key is being aware of your proportions and not letting one thing dominate your look without the proper balance and this applies to all of outfits, oversized are not.
What are your biggest proportion challenges with the clothing you wear? Let me know if the comments below and who knows, we may even write a post about it!
Cheers! And thank you for reading. -Rebecca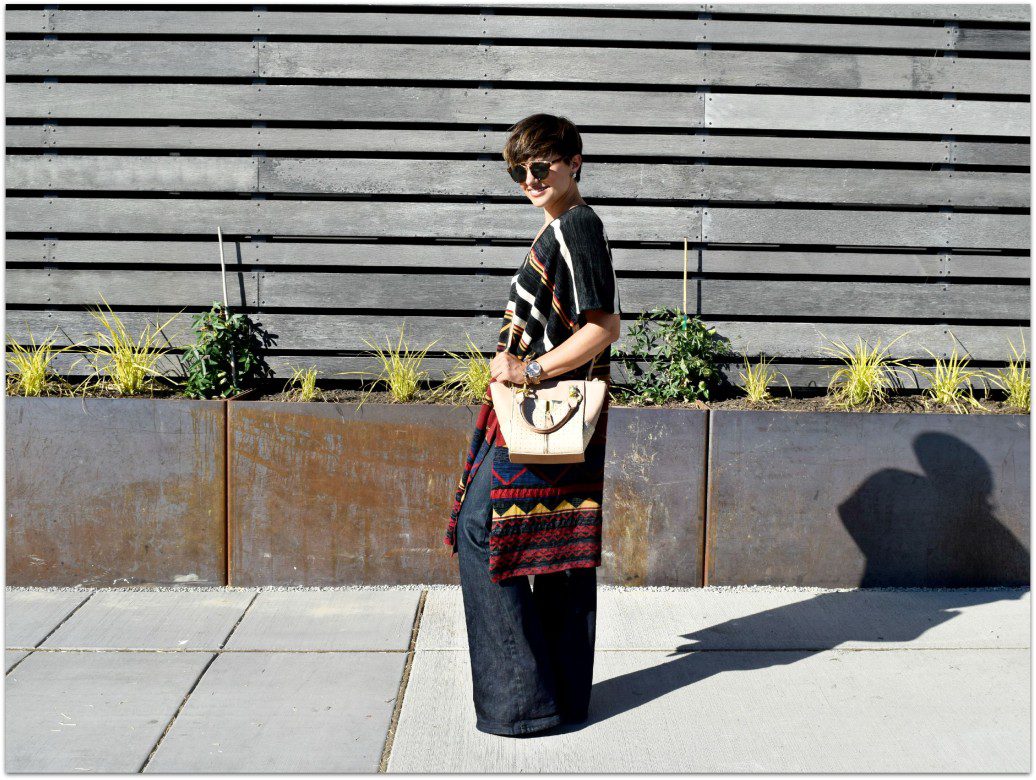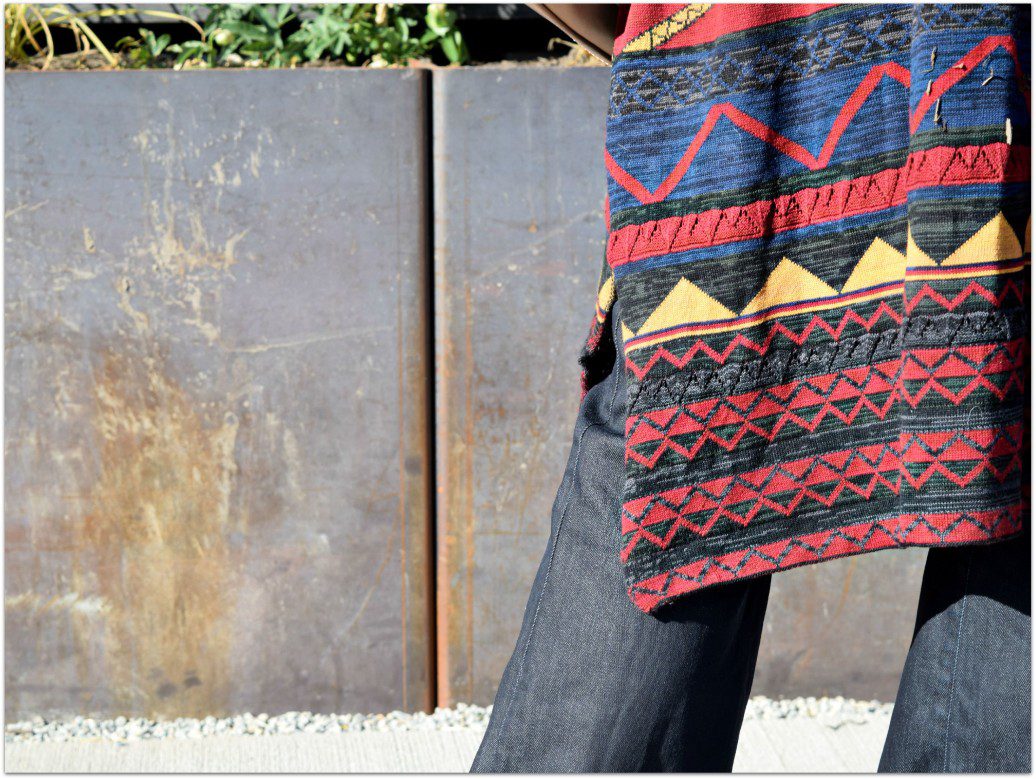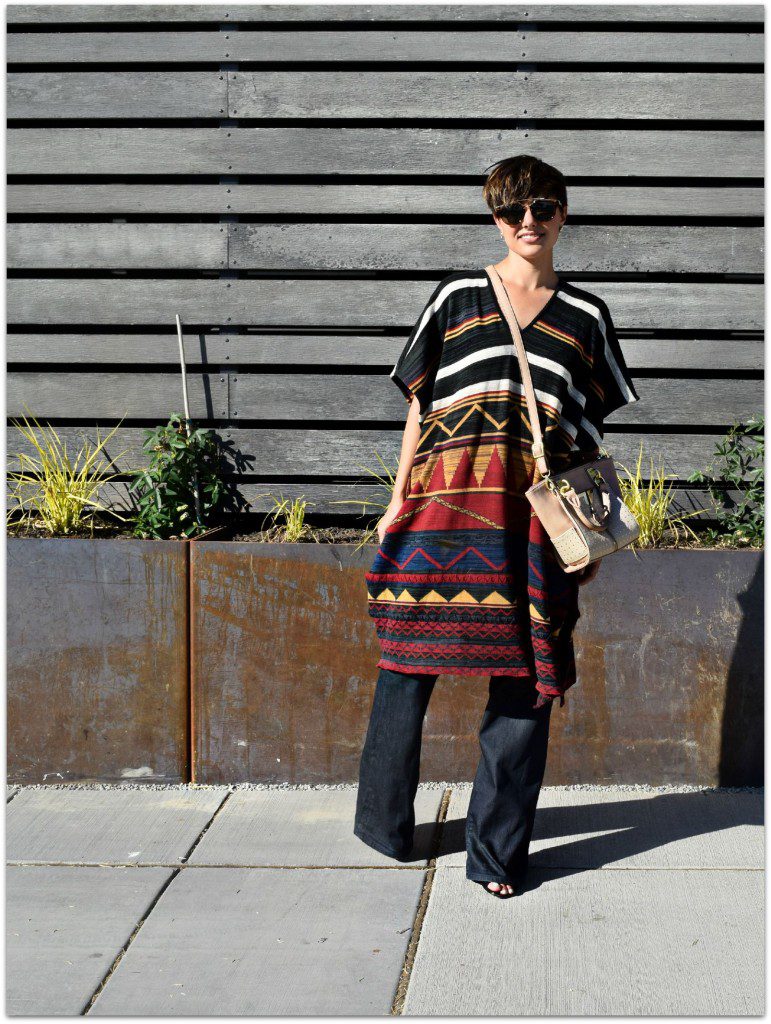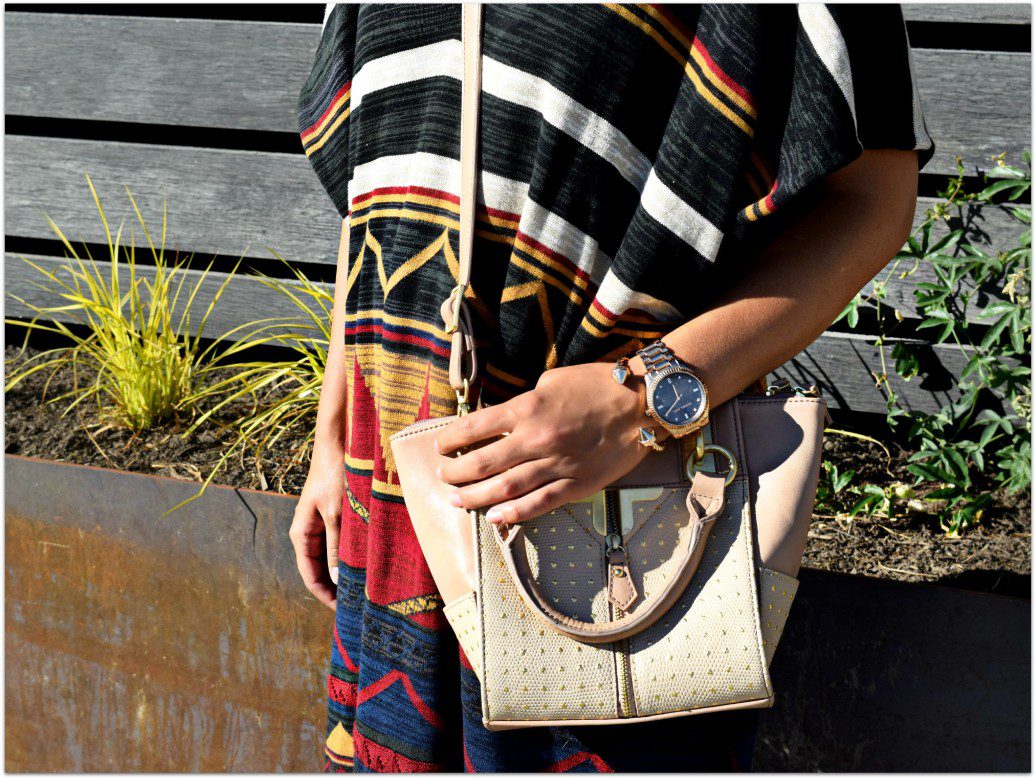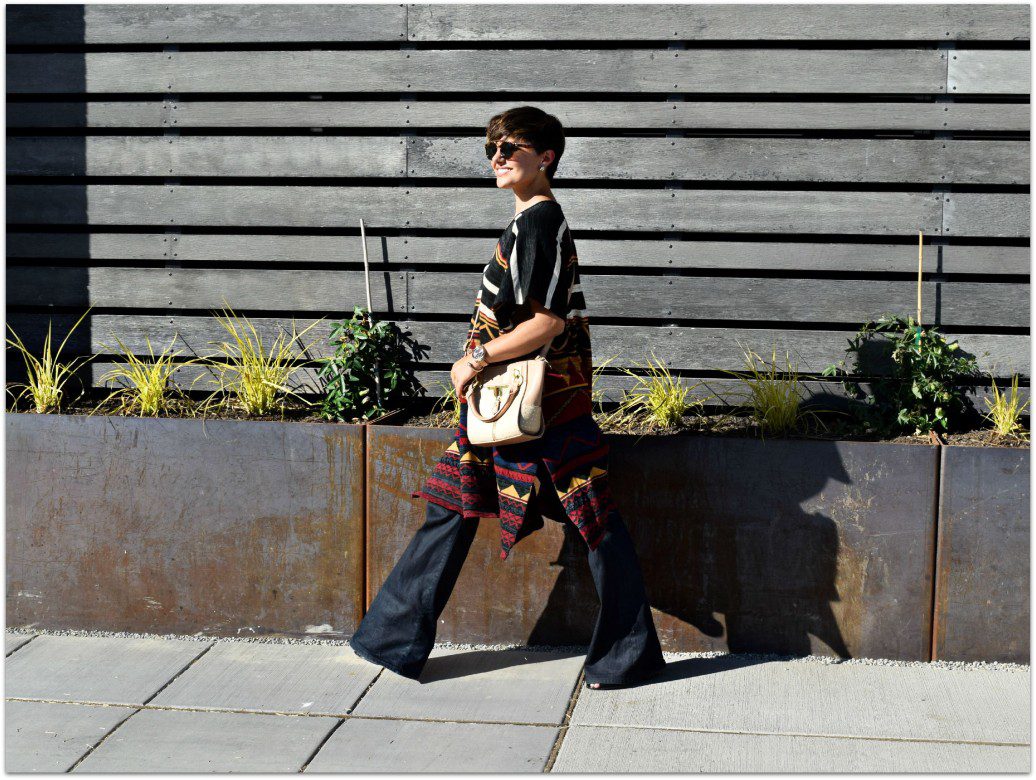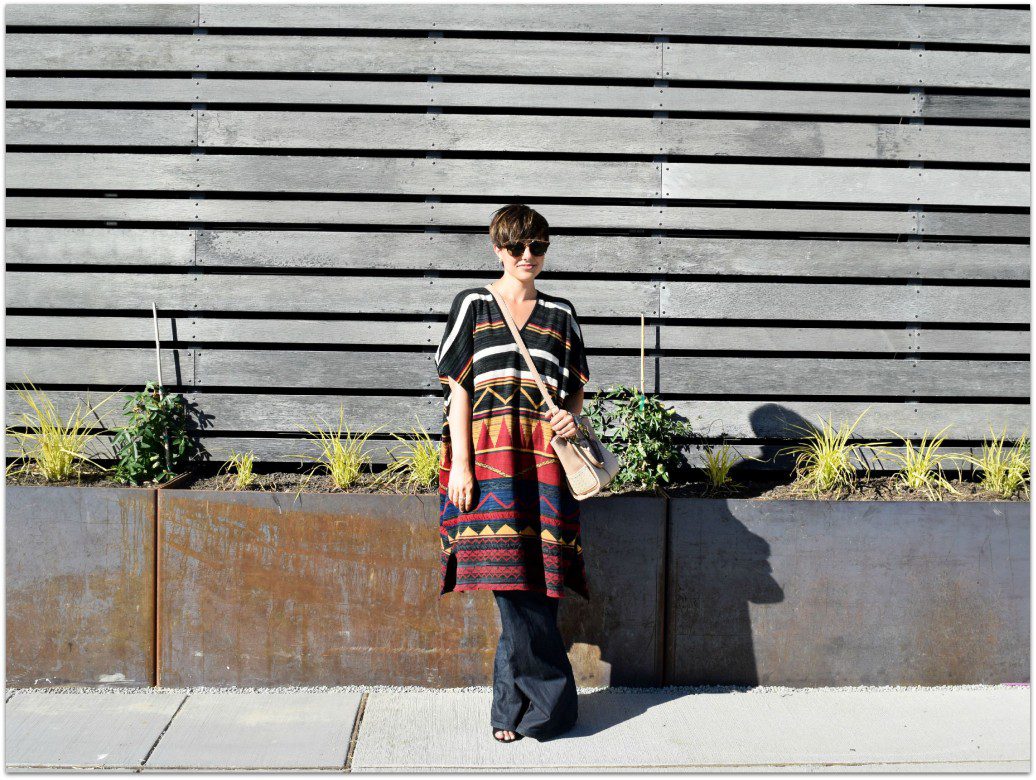 Shop similar items from today's look: