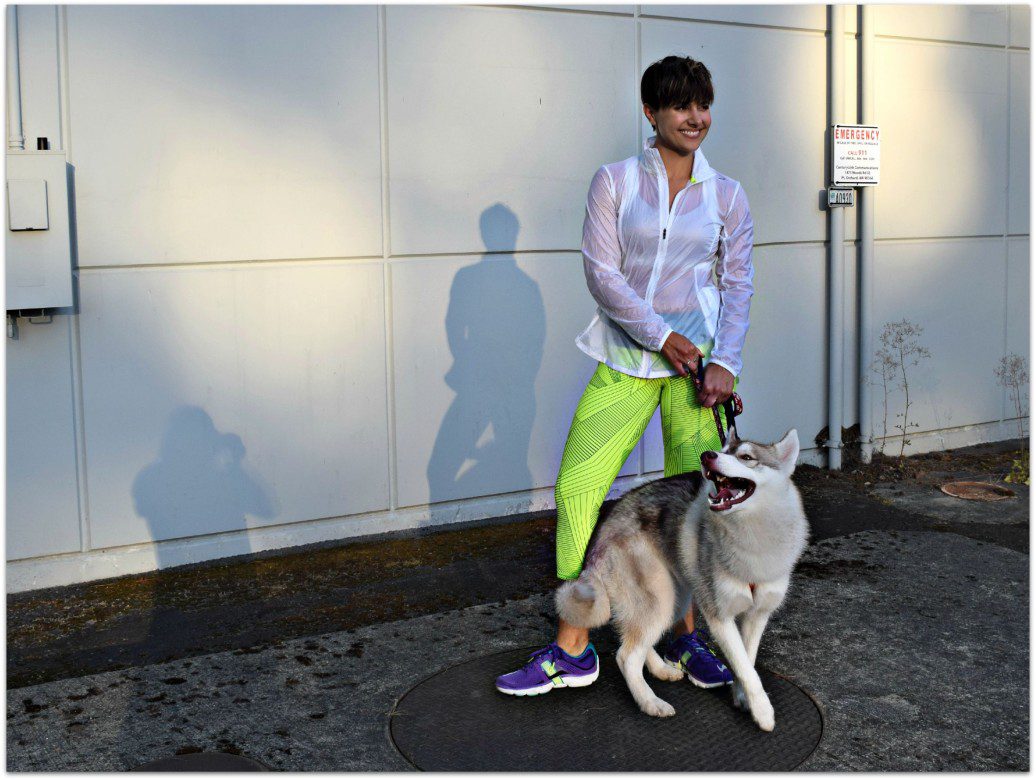 For those of you who follow me on Instagram you know that I have a fluffy, rowdy husky puppy that I adore named Chester. As Chester has gotten older his need to run every day has become incredibly evident and as someone who used to run a lot more frequently  I have been happy to step up my game to accommodate him. Now dedicating ones self to running consistently, if not daily, (although I am not quite there yet) is quite a feat and while I am working towards that goal in order to have a calmer, happier husky it always helps to motivate me to get out of bed if I am putting on a good looking  workout outfit.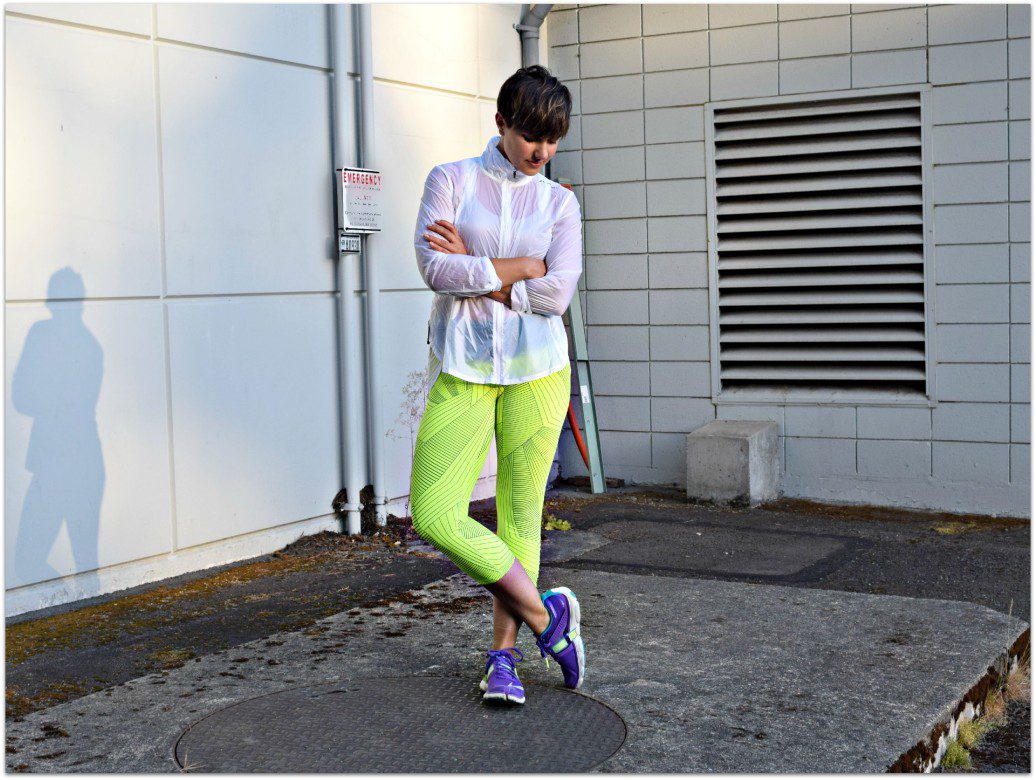 You know it's true: Exercise become more fun when you get to put on a fun pair of leggings, a neat jacket, bold shoes or  all of the above. While I will never look 'good' going for a run (I do in fact sweat and get red in the face like everyone else) it certainly helps my self-esteem to at least feel confident in a snazzy outfit. So in conjunction with my re-dedication to Chester and running I am going to start sharing weekly activewear posts with you all since let's face it, activewear has become so much more than just a sports bra and black leggings and finding cute, affordable workout wear can be a challenge in itself.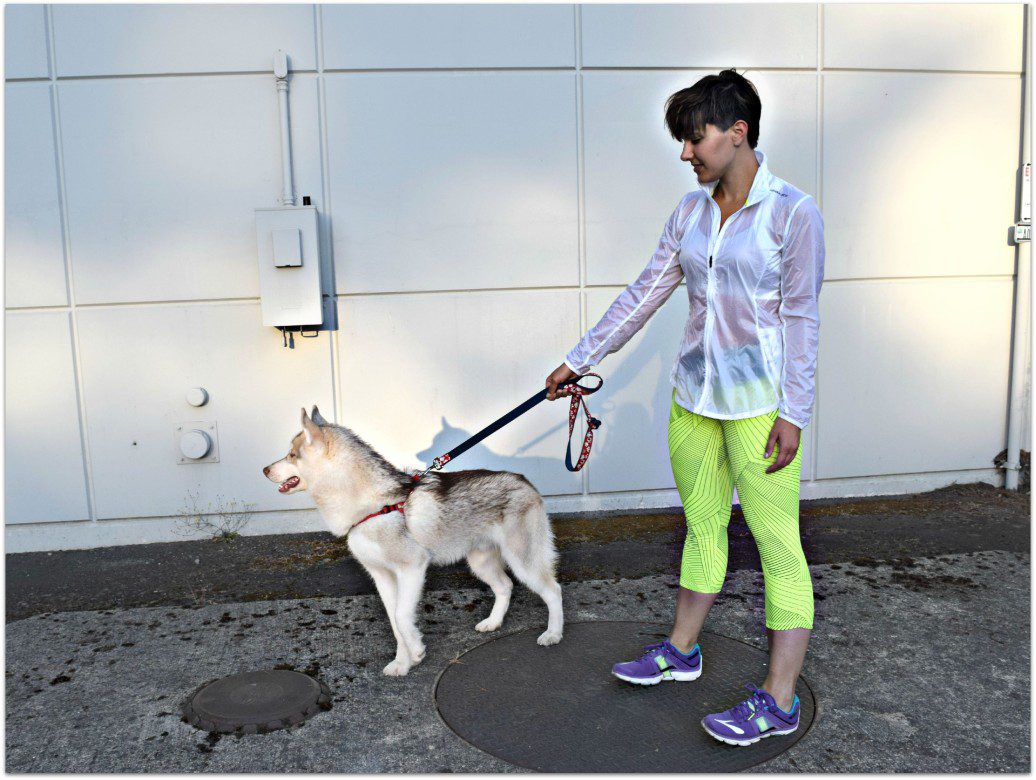 Today's outfit is entirely out of the Brooks Fall '15 Running Collection that is now available and while I certainly enjoy the bold neon and futuristic look of the jacket what I truly love is how functional the pieces are as well. The jacket is waterproof and windproof so it keeps you incredibly warm and dry while giving a sassy sneak peek at your sports bra underneath. The running leggings are wicking to keep you cool and dry however depending on which side you wear against your skin they also help trap heat close to your skin for additional warmth for the muscles that need it. A great pair of running shoes is a must if you are doing any kind of running, no matter the distance, and having a fun pattern that ties in with the rest of your look adds to the fun. Lastly, since I do run in the morning, reflective elements of the jacket and the neon of the running leggings are incredibly important to me since Chester and I want to make sure we are seen as we jog through our neighborhood.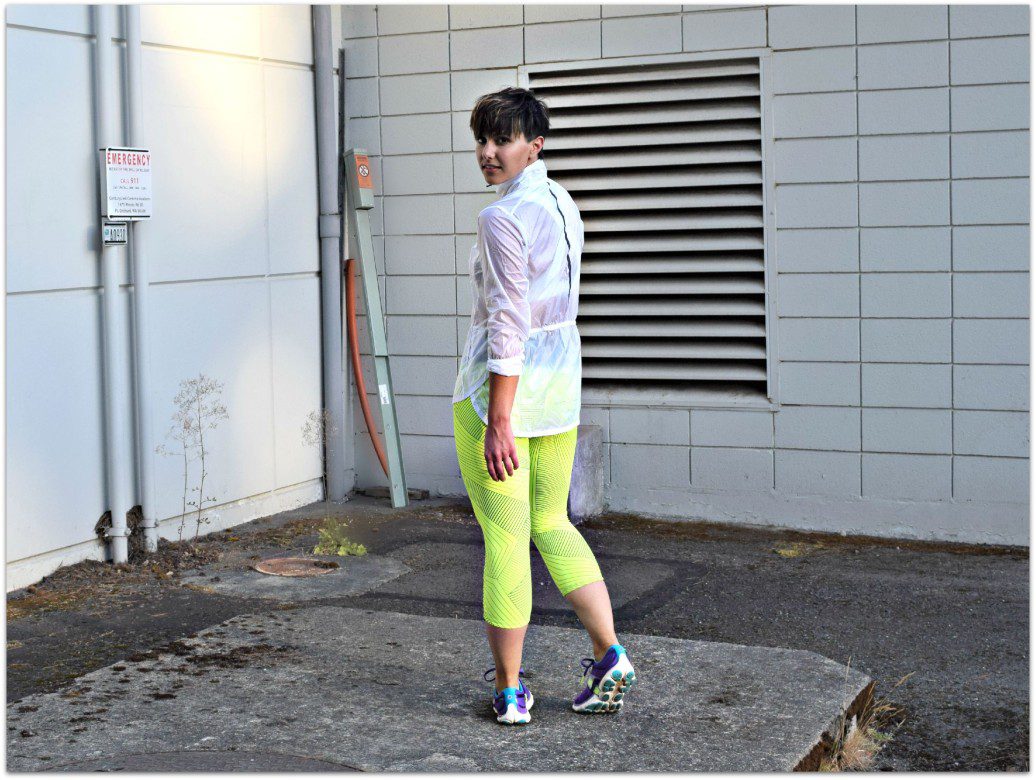 Thanks so much for reading! Shop today's entire look below and sound off in the comments below if you too are in the hunt for active wear that get's you excited to get out and exercise!
Cheers! Rebecca & Chester
Today's outfit was provided by Brooks Running, all thoughts opinions and reviews are my own.