You know that article of clothing you see on people in the street or on Pinterest that makes you think, 'Man, that jst makes the wearer look so cool, so easy and chic?' For me the Duster Coat is one of those pieces and lucky for us, it is a trend that is only showing signs of becoming more popular this fall.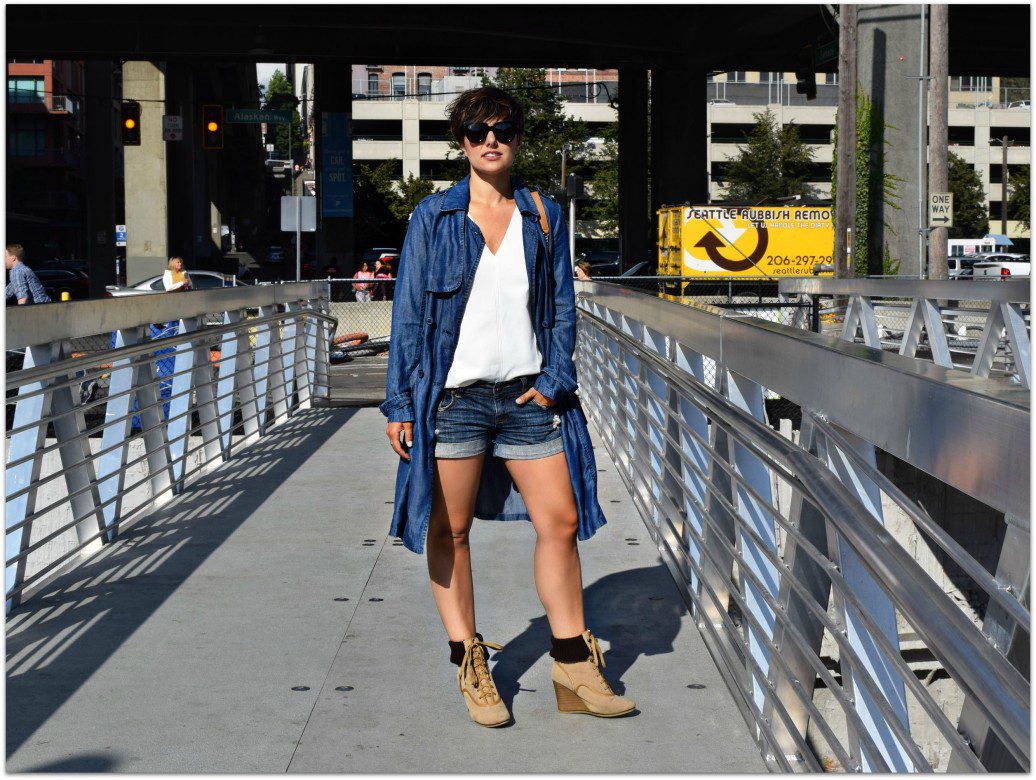 Perhaps it is the versatility of this piece that makes it such an easy 'wow' factor in an outfit. A Duster can be as easily worn with shorts on the weekend just as easily as it can be with a dress and heels for work. The lightweight fabrication that most dusters come in allows the fabric to play in the wind when you move making the wearer look elegant and interesting even if you opted for the aforementioned shorts instead of the dress.
Today's version of the Duster is a denim one, although you can wear them in any fabrication come silk to chiffon to something more casual like this denim option. The key is making sure the fabric is lightweight and can move easily with you. A more Summery version would be the duster vest, basically the same thing only lacking in sleeves but equally as chic. Sometimes referred to as a 'trench' style as well, the Duster's past the knee length is it's hallmark making it suitable to wear for any sort of sartorial situation.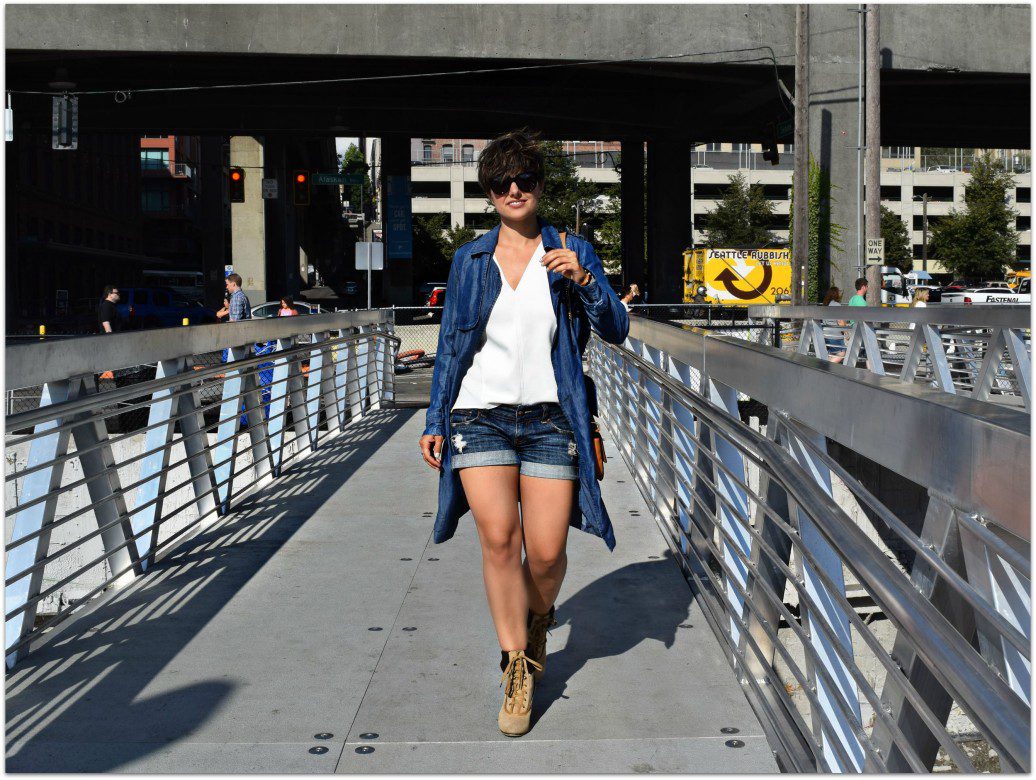 This summer you could find Duster jackets at all of the fast fashion retailers including Zara and Forever 21 and this fall you will find them in every major retailer but this trend is still just in its early stages. So grab a version that you love and watch yourself elegantly transition into Fall with this flowing piece in your wardrobe.
Thanks so much for reading! Check out my favorite Duster picks at the bottom of the page and let me know in the comments which one is your favorite style!
Cheers! – Rebecca
---
---