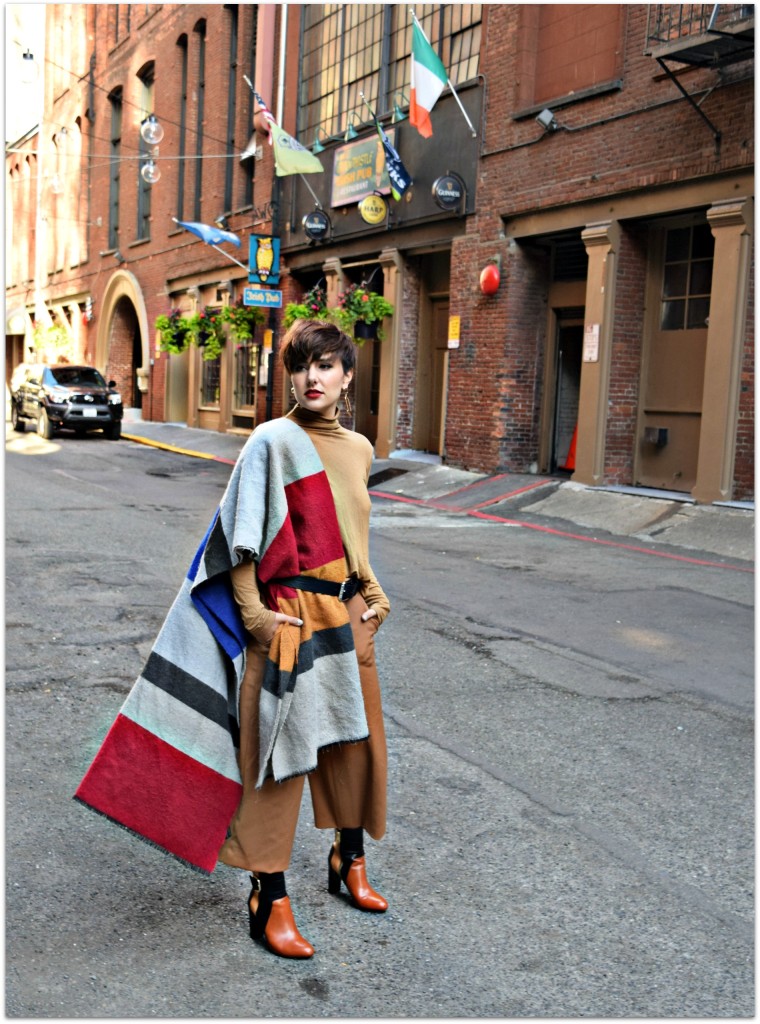 – Scarf Cape  HERE
–  Camel Turtleneck HERE
– Zara Culottes
– Zara Boots
A 1/2 cape is something you may have never heard of before because I may have made up the term however the idea of taking a scarf and using it as a half-tabbard like adornment on your shoulder isn't new at all. Fashionistas everywhere are always striving to use their scarves in more creative, decorative ways and I personally am a big fan of the 1/2 cape.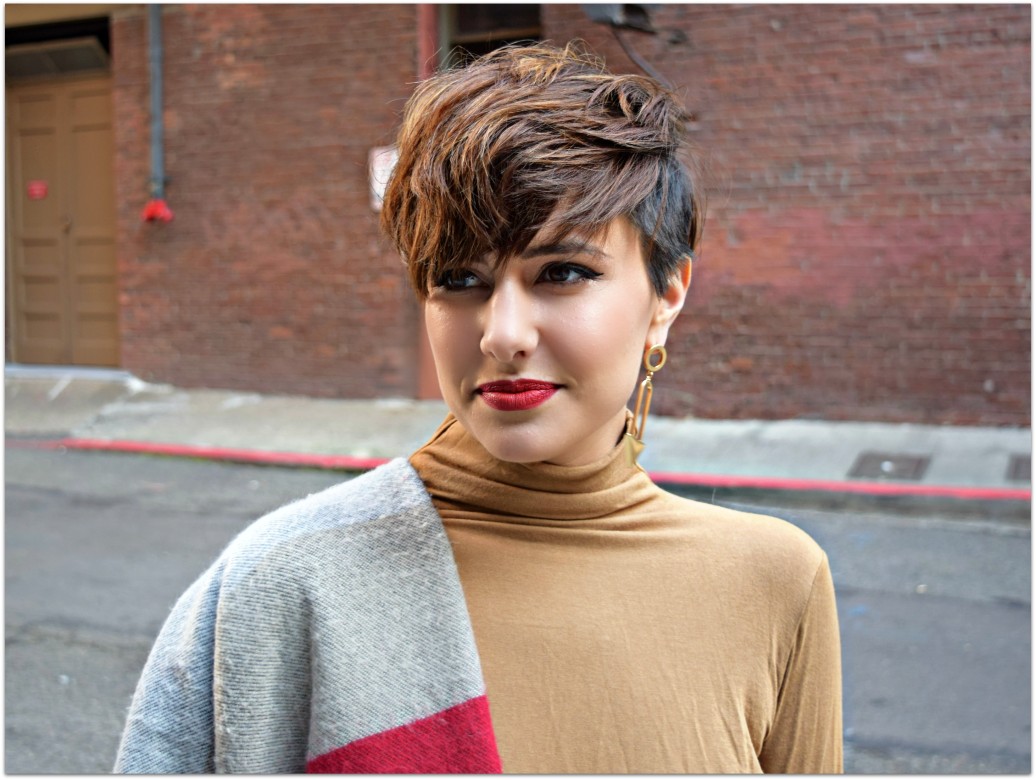 Camel seems to be one of the hottest colors of the season and as it is a neutral it provides a wonderful base from which you really can make other colors POP. For today's look I chose a head to toe camel outfit which on its own feels incredibly relevant this season. Adding the color blocked scarf took this outfit to the next level as the colors of the scarf stand out beautifully against the rest of the neutral look.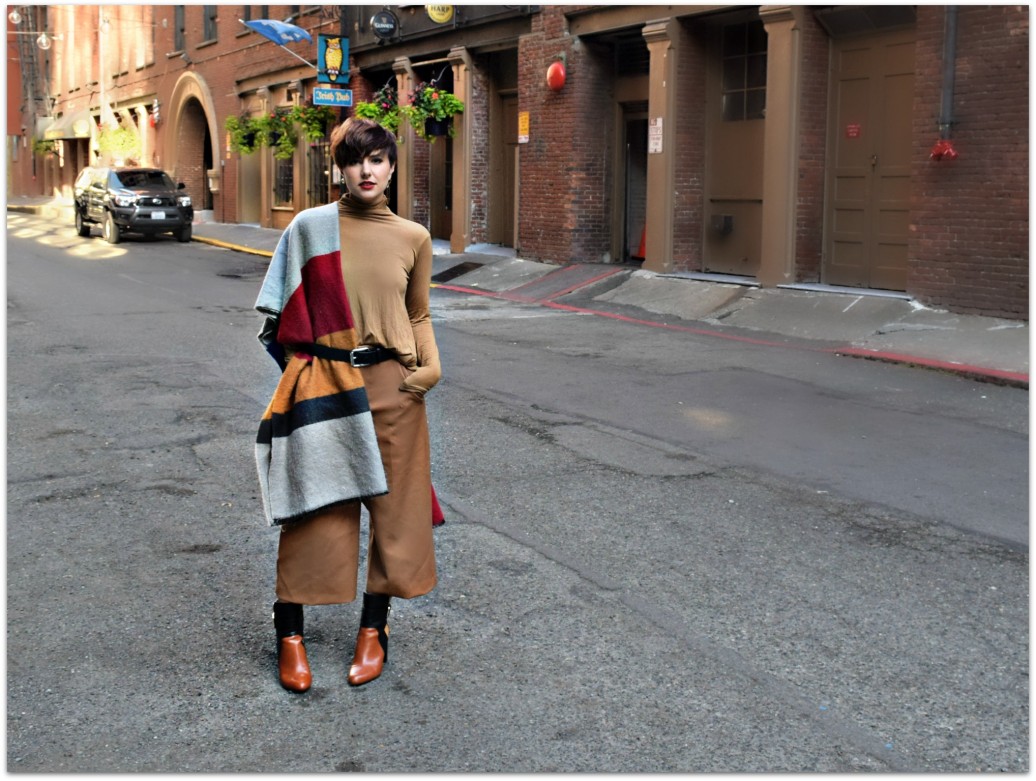 For this particular outfit making a full 'cape' out of my scarf hid too much of the outfit so I decided to only use half. I still used my trick of belting the front of the scarf in order to bring it in for that cinched cape look but I left the back of the scarf free to billow out in a dramatic fashion.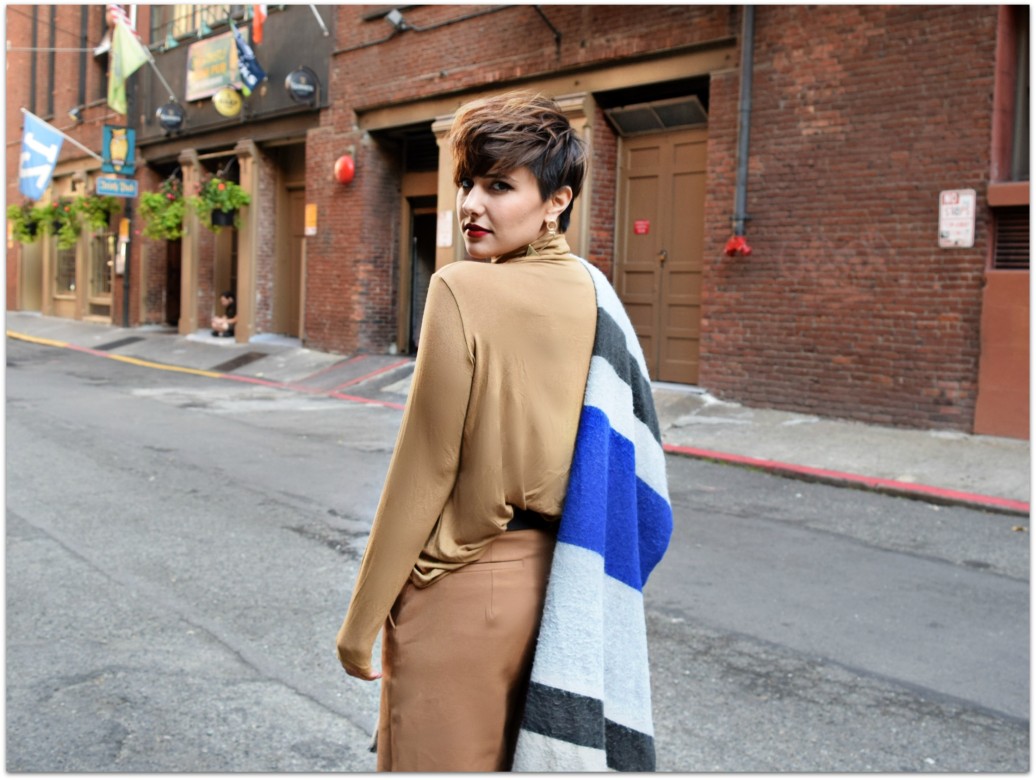 I will always be a big fan of the blanket scarf, partially because they keep you so warm but even more importantly there is so much you can do with them as an accessory! If you only ever wear your giant scarves around your neck in the traditional fashion you are missing out big time! Also,  embracing 'camel' this season may seem like a rather uneventful thing to do, yet as a neutral tan or camel is such a rich color and even more importantly it contrasts so well with other bold colors. Don't be afraid to stack your wardrobe with this beautiful minimal color, just make sure you pack a colorful punch along with it.
Thanks for reading and have a wonderful week! Cheers, Rebecca