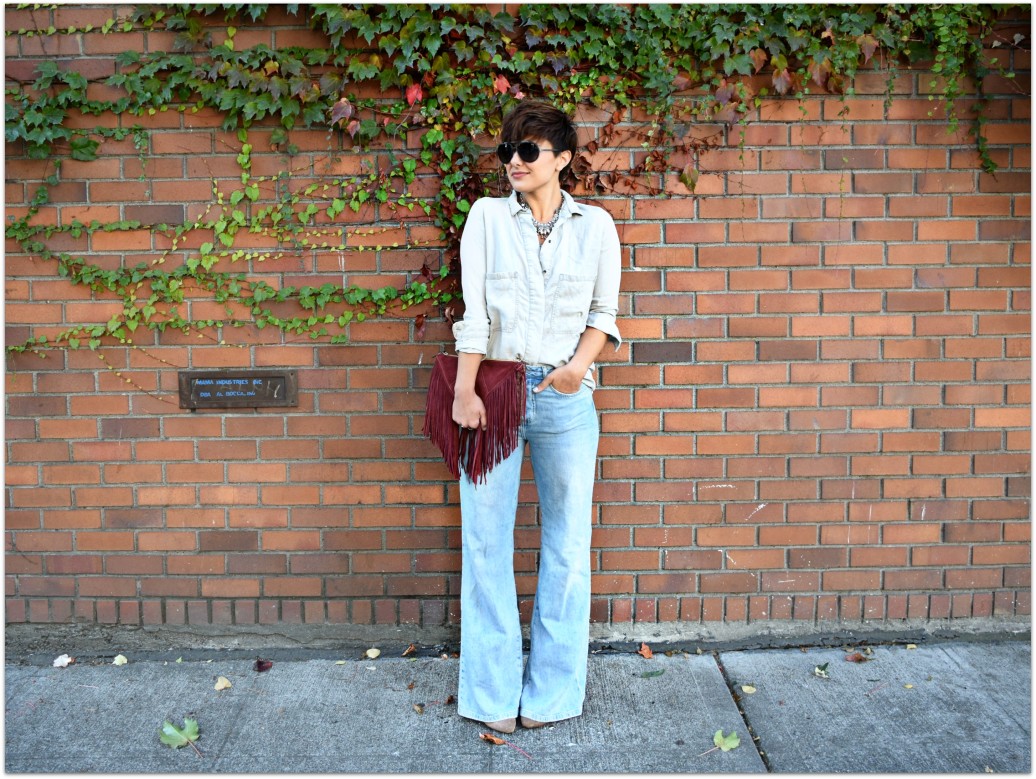 – Fringe Bag Zara (new season)
– Sunglasses Dolce & Gabbana HERE
– Necklace Mirina Collection HERE (use coupon code 'bloggernot' for 20% off site wide!)
There is something rebellious about wearing denim on denim,  a thumbing your nose at traditional ways of dressing of sorts. Nothing gives more counterculture street cred to a trend more though than having it come to popularity in the 70's like the Canadian Tuxedo did.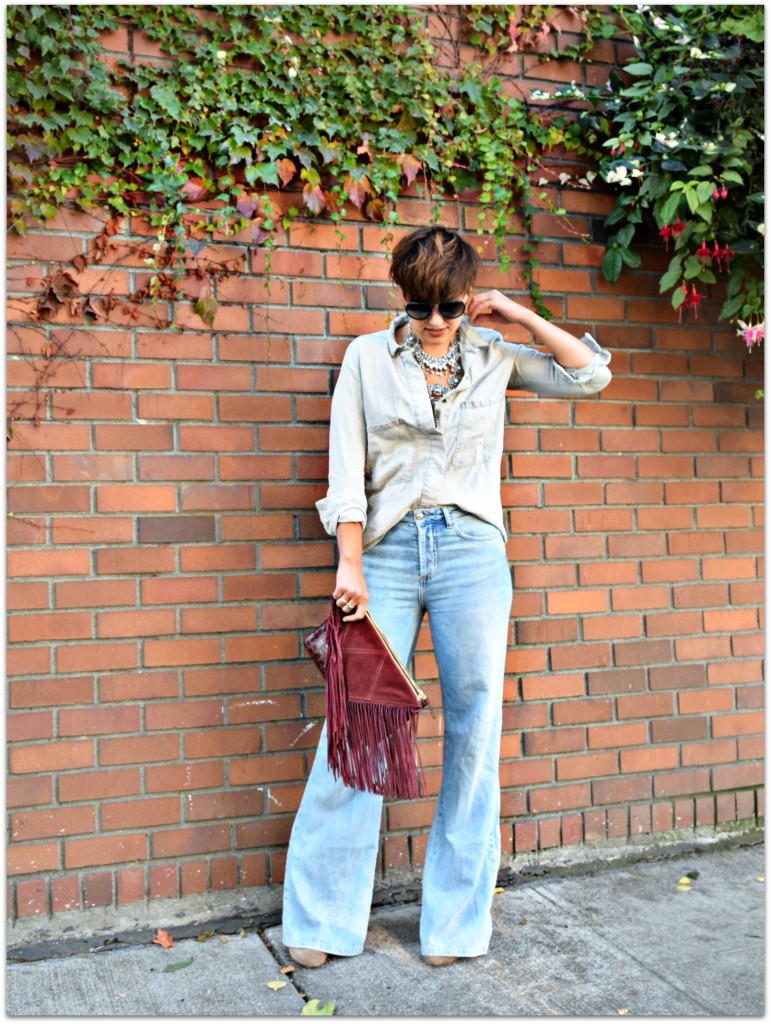 Before the 70's trend became the hottest thing since sliced bread, a denim on denim look was viewed as NOT trendy at all. You had to be from California or intrinsically really 'cool' to make this counterculture trend work or have some sort of boho vibe going on that justified such over coordinated matching. This season with denim showing up everywhere and Marcus Almeida creating a massive denim movement you can't seem to have enough denim in an outfit. Conceivably you could wear denim as your pant, shirt, jacket and even shoes and instead of being confusing you would be surprisingly fashion forward. So it always is with trends, while they are trends you can get away with murder wearing them.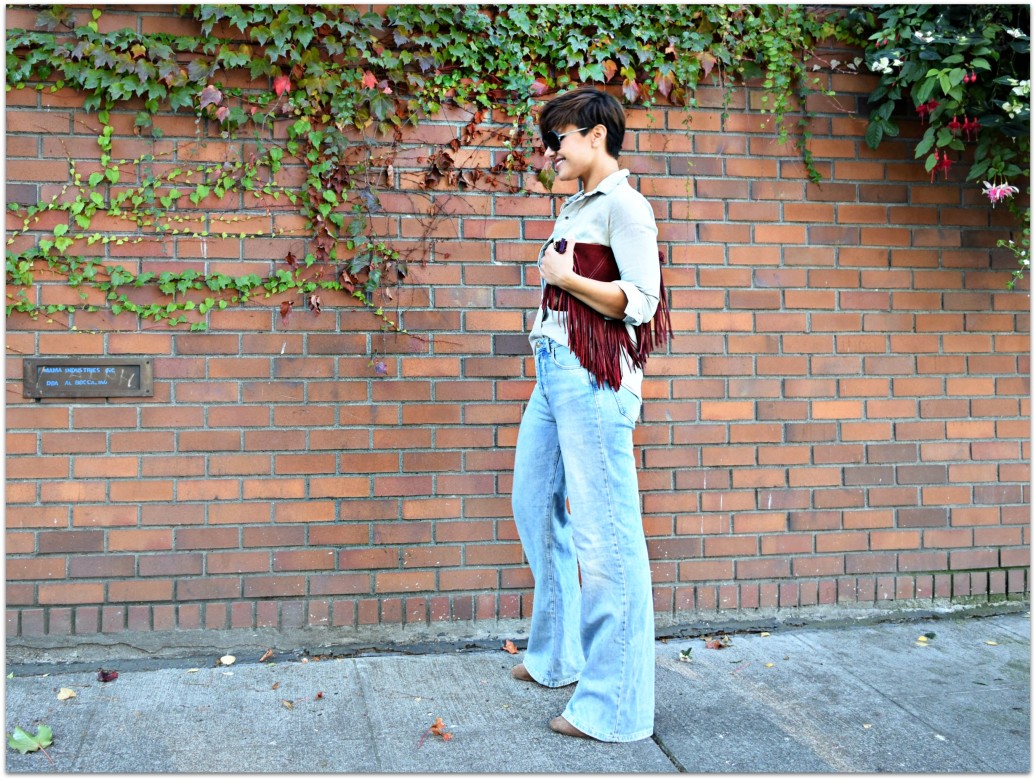 So how do you avoid being the Fashion victim in the Canadian Tuxedo and instead be the cool kid? I personally like to honor the non-trendy version of this look and give a nod to the bohemian vibe that bore it. I also like to keep my denim pieces from being the exact same shade which I personally find can be a bit too much. A wide leg easy flare gives that vintage easy rocker vibe and the chambray of the shirt reminds us that this isn't 1975. My fringe bag and updated aviators are also nods to the 70's but again are modern interpretations that anchor the vibe of the look without tipping it too far into the vintage category.
Would you wear a Canadian Tuxedo? Let me know in the comments below. Thanks for reading! Cheers! -Rebecca